Almost everyone of us sets a login password on Windows 10 to bar unauthorized users from accessing our data. But nothing is more annoying than forgetting your login password – and what's worse – you haven't created a password reset disk which means you won't be able to bypass the Windows password screen until you reset password local admin Windows 10.
The good news, however, is that resetting a Windows password is not that complicated as it sounds. This article will discuss several workarounds you can rely on to regain access to your computer.
Part 1: What Does Local Admin Password Mean?
Local admin password of a Windows account is a part of Microsoft's comprehensive security protocol that has an administrator level access. In Windows 7, Windows 8, and Windows 10, almost all primary accounts are configured to the administrator accounts having unique passwords across all Windows endpoints.
So, even if a hacker manages to compromise your account password, they can't move laterally to other accounts – even if they share the same password. One may regard a local admin password as the password key to access your account which is needed in many cases to complete a task.
That's why users are left with no option but to Windows 10 reset local administrator password in case, they forget it.
Part 2: Is It Difficult to Reset Windows 10 Local Admin Password?
Resetting the local admin password without installing operating system is a tough job as it may wipe out all the data on your computer – especially if you use unreliable methods or tools.
But thanks to advanced hacks and software, users can reset Windows local admin password safely and quickly without risking to lose personal data and that's what the next section is going to discuss.
Part 3: How to Reset Local Admin Password Windows 10?
Below are three of the proven methods to reset Windows local admin password. Rest assured, one of the them will surely help you out.
Way 1: Reset Local Admin Password Windows 10 CMD (Remembered Password)
Using Command Prompt is an effective method to reset Windows password. Users can rely on CMD to reset the forgotten password in both cases, that is:
You are logged in to your account.
You cannot sign in.
Now, follow the below steps to reset Windows 10 local admin password with command prompt if you're signed into Windows 10:
Press the Windows logo key + X on your keyboard to bring the Windows elevated command prompt. Then, type in "net user *" (space after r) and hit Enter.

Now, the system will ask you to enter a new password for your user administrator account. Type the new password and press Enter twice to reset the old password.
And there you go, you just have removed your old password and set up a new one.
Way 2: Windows 10 Reset Local Admin Password using Command Prompt (Without Password)
If you're logged out of your computer and have forgotten your password, you can still use Command Prompt to reset local admin password Windows 10. But in this case, you would have to install Windows 10 installation disk to regain access to your computer.
But you shouldn't worry as it won't cause you lose any data. So, follow the below steps.
Step 1: First of all, you need to create a Windows 10 installation disk.
Step 2: Now, insert this recently burned flash drive into the locked computer and restart it. Soon after it restarts, repeatedly press F12 key or other key combination to bring Boot menu.
Highlight USB-HDD using the arrow keys and hit Enter to boot your computer from USB drive.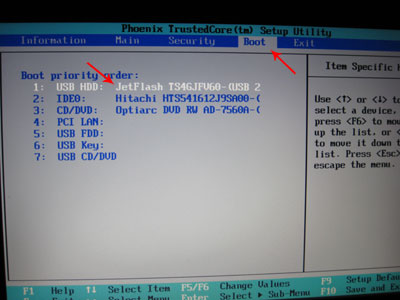 Step 3: Now, a Windows Setup interface will appear. Here, press Shift + F10 keys to bring Command Prompt window.

On the Command Prompt window, type in the below two commands one by one and hit Enter after typing each:


move c:\windows\system32\utilman.exe c:\
copy c:\windows\system32\cmd.exe c:\windows\system32\utilman.exe

Note: Replace "c" with the drive letter of your OS like "d" or "e."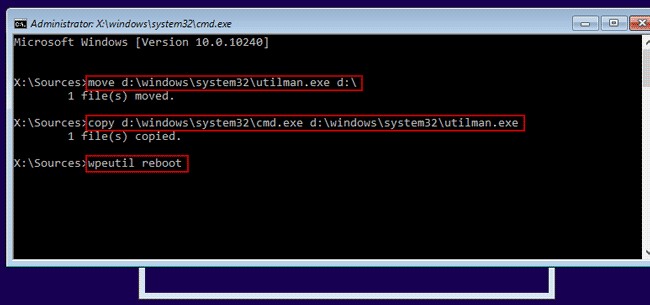 After typing in both commands, unplug the USB flash drive and restart your computer. You can use the command "wpeutil reboot" to reboot it.
Step 4: When it restarts and Windows sign-in screen appears, bring the Command Prompt by clicking on the Ease of Access icon in the lower-right corner.
Now, you need to type in the password reset command, which is: net user and then, hit Enter.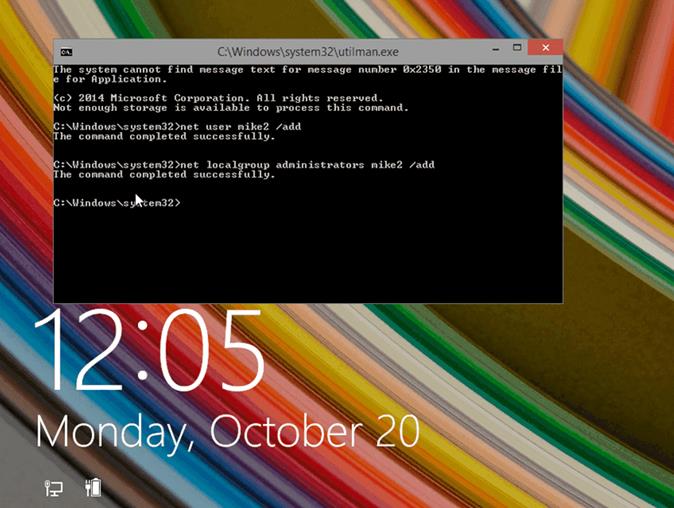 Step 5: Now, you should put back the Utility Manager to prevent others from changing your password. To do that:
Reboot your PC from the installation disk by following the Step 2.
Now, bring Command Prompt window by entering Shift + F10 keys.
Type in the command: copy c:\utilman.exe c:\windows\system32\utilman.exe and press

Enter. Then, type Yes and hit Enter to confirm your action and restart your computer.
You will now regain access to your computer.
Way 3: Try to Use Windows 10 Local Admin Password Reset Tool to Reset
You may have already realized that using Command Prompt is a tech-savvy and complicated process, making it too difficult for computer novices. That's why if you're looking for an easier yet even more effective method to Windows 10 local admin password reset, then PassFab 4WinKey is your perfect option.
Having won numerous accolades, PassFab 4WinKey help users reset the local admin password with just a few clicks. It has 100% success rate and its super-fast speed, users-friendly interface, and 24/7 customer support make it the #1 tool to reset passwords.
After download and installing 4WinKey on another computer, launch it and connect a USB drive to it. On its main interface, select your flash drive and hit on Next to proceed.

On the pop-up tab, click on Next to confirm the action and wait for a few minutes until 4WinKey burns the drive. After that, remove the drive and plug it into the locked computer and restart it.

When the Windows logo appears, press F12 to enter the Boot menu. Here, highlight your inserted disk using the arrow keys and hit Enter to select it. Then, save and exit the Boot menu.

On the next interface, select "Reset Account password" option and then, select the user account and hit on Next.

On the pop-window, enter the new password and hit on Reset. The program will take hardly a few minutes to remove the password and after that, click on Reboot to restart your computer and start using it.
Also Asked 1: What Is Local Administrator Rights?
As the name indicates, local administer rights are basically a permission over the local computer granted by the administrator. Once granted, the users can tweak computer settings such as power settings and network configuration and add and remove software and printers.
Also Asked 2: Should I Disable Local Administrator Account?
Yes, you should disable it after using it during the setup to join your system to the domain. Basically, this account is used only during setup and as a disaster recovery account. So, you won't be needing it in normal conditions.
Summary
I hope this article has helped you reset local admin password Windows 10 usb. So, whenever you forget your password, install PassFab 4WinKey and reset it in just a few minutes without going through any technical hassle.