Windows 10, the top-tier program of Windows by Microsoft, provides security via a PIN or a password to access your machine. The security system of Windows 10 remains up to date and is very much valid that once you forget your Windows 10 pin, you are left with only one option, and that is reset and set up again.
Digital Creators and Daily Driver Users must have their machines up and running all the time to meet their deadlines. Even if you are not any of above mentioned and just a high school kid, you can't afford to have your gaming machine not running just because of a mere 4 digit pin and ruining your summer vacations. Luckily, we have a solution for this, and we can guide you step by step on How to reset the PIN on Windows 10.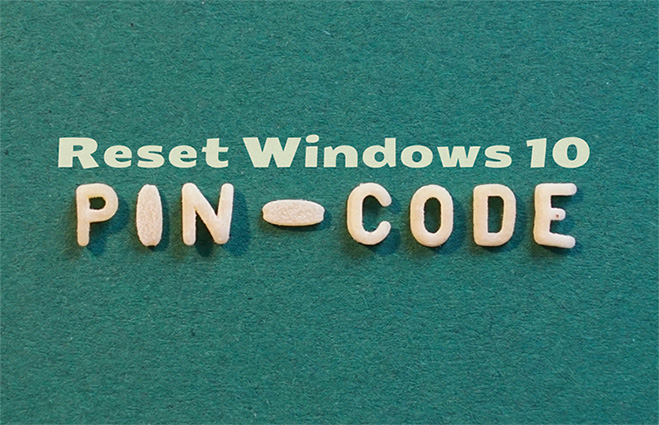 Part 1: What's the Default Option for PIN on Windows 10?
For Windows 10, Microsoft has given a default option of 4 digit PIN code. The reason is that in our general daily use, there are a lot of passwords already in our minds and use. It is tedious to remember another one. Moreover, a PIN is easy to set up and faster to input while logging on to your machine. But if you have forgotten your pin code, we have a solution for you on how to do your Microsoft pin reset.
Part 2: 2 Ways to Reset Windows 10 PIN Code
As mentioned earlier, PIN for Windows 10 is a safer and faster way to log in to your machine, but in case you forget or misplace your PIN for Windows 10, we have 2 best possible ways for you to reset Microsoft Pin. So, without further delay, let's check these 2 ways.
Way 1: Official Way for How to Reset Windows 10 PIN on Desktop
If you are already signed in to your device, and you wish to Microsoft reset Pin, then please follow the following steps:
Make sure that your internet connection is working properly because this way, your changes will be linked immediately to your Microsoft Account.
Select Start and go to Settings and open Accounts.

Click Sign-In Options to find Windows Hello PIN and then click Change.
In this above-mentioned way, you must need your old pin to reset it to a newer one to increase your security, but if you have forgotten it completely, you'll need to follow the steps given below.
Way 2: Forgotten PIN Code While Logging in? 2 Tips for You
Tip 1: Click ' I forgot my PIN' Before Sign-in
While logging in and failing, please look below the PIN text box for a statement of "I forgot my PIN" and select it and follow the instructions. In case if you have more than one account running on your device, then choose carefully only that account which you wish to reset.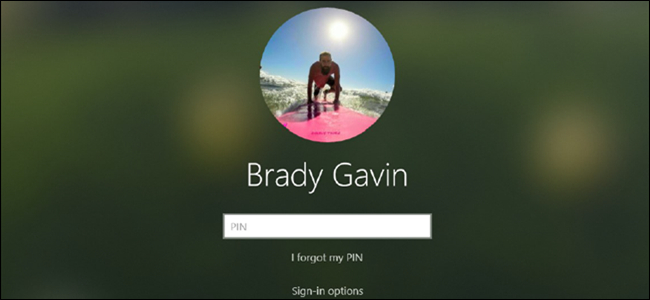 In case you don't see "I forgot my PIN" below the PIN text box, then Select "Sign-In Options" and login using your account password. After you are logged in, follow all the steps in "Way 1 Official Way for How to Reset Windows 10 PIN on Desktop". In this way, you will know how to do the windows 10 reset pin.
Tip 2: Quickly Reset Windows 10 Pin via PassFab 4WinKey
A better recommended and better way to completely reset windows pin if you are not logged in to your device and you have forgotten both your PIN and Password is using a software called "PassFab 4WinKey". This has proved to be a 100% efficient and effort-saving route to reset pins or passwords for Microsoft Windows 10. PassFab 4Winkey helps not only to retrieve your password but also saves you from the struggle of reinstalling the operating system (Microsoft Windows 10 or lower) and also saves you from any loss of data.
PassFab 4Winkey works in the following ways:
Removing or Resetting Windows Password
Deleting or Creating Windows Account
Unlocking all Windows Sign-in options like Windows Hello Pin, Security Password, Windows Hello Face e.t.c
Creating a bootable CD/DVD or a USB
To Reset Microsoft Windows 10 PIN using PassFab 4WinKey, follow the following easy steps:
You have to download and install PassFab 4WinKey on another accessible computer or laptop (not on your already locked system). After launching, you will see the main interface like this:

Choose a bootable medium. For example, we'll use USB as a boot media. Go ahead and click the "Next" button.

You will get a warning that your USB or DVD will be formatted and you will lose your data. If you have any important files in your bootable device, it is better to save them elsewhere before formatting. Click "Next" to proceed.

Wait for a few seconds so that the software successfully burns the USB or DVD.

The CD/DVD/USB will be successfully burned within a short period of time. You can now use this CD/DVD/USB to open your locked computer by following the guide on the software panel.
After burning, you can boot Windows System from CD/DVD/USB
To unlock a password-protected Windows laptop or desktop, insert the bootable USB, CD, or DVD. For example, USB in this case.

Restart your computer and click your system boot key. Usually, It can be "F12" or "F9" or "ESC."

When you successfully access the boot menu, identify and locate your inserted bootable device using its name. To highlight the device, use the arrow keys and press Enter to choose the boot device. After selecting the boot device, save and exit the boot menu.
Note: Always choose "UEFI: [USB/CD/DVD Name]" as first option if your system is running UEFI.
After burning, you can boot Windows System from CD/DVD/USB
Important: If you don't see the PassFab 4WinKey interface, you will have to update the USB disc partition type to MBR.
Your computer will restart again after you leave the BIOS settings. You then have to choose the Windows device you want to reset or for which you want to delete your password and account.

The next screen will show the PassFab 4WinKey interface, which provides you with multiple options like remove account password, delete windows account, reset account password and create a new account. Let's have a looke on reset Windows 10 Pin.

First you need to pick "reset account password" feature from PassFab 4WinKey interface.

To continue, type the new password in the text box and then press the "Next" button.

If the new password has been successfully reset, restart your computer and eject the boot disc. With the new password, you can now log into your Windows system.
You May Also Like about PIN Code on Windows 10
PIN, also called a Personal Identification Number, is a set of few numbers chosen by the user, later used by authentication systems to verify the presence of the user. PIN code is a new, better, advanced, quick, and very user-friendly way to login to your computer.
1. Can you reset your PIN number online?
No, you cannot. You need to have physical access to your computer in order to reset your PIN code. But, you can reset or change your Microsoft Account Password online.
2. Why Is My Windows PIN Not Working?
No, you cannot. You need to have physical access to your computer in order to reset your PIN code. But, you can reset or change your Microsoft Account Password online.
3. Can't set up a PIN on Windows 10?
Try reviewing your security settings.
Try changing your security software.
Review your machine security permissions.
Try using a local account first.
Try logging in and setting up a PIN using another account.
Summary
Microsoft has used the feature of PIN very bluntly to improve user experience and the safety of users' data in Windows 10. It's always easier to type 4 digits in less than a second than typing an 8 digit password having 1 capital letter, 1 special letter, 1 number, and so on.
Moreover, if the user wishes to reset windows 10 pin, Windows 10 has provided a way to do that. If the user is left logged out of the device, he can still access the machine with the help of a Microsoft Account Password. If the condition is that worse that the user cannot use any of the above-mentioned ways to get his machine unlocked, PassFab 4WinKey kicks inefficiently.
PassFab 4WinKey provides a good and active way to Reset/Remove/Delete/Create Windows Account Login Password and eventually unlocking the device for the user.