Windows XP does not have the security features equipped to deal with modern security threats therefore leaving the PC vulnerable to all kinds of cyber-attacks. The security is the biggest concern of the people using Windows XP. Windows 10 comes with the latest security features which ensure that your PC is secure and safe from any kind of attack. Windows 10 is also a lot quicker than Windows XP. There are a lot of other benefits of upgrading Windows XP to Windows 10 so a lot of people choose to upgrade Windows XP to Windows 10.
How to Upgrade Windows XP to Windows 10
Upgrading from Windows XP to Windows 10 can be a time consuming and hectic process. It will be better if you perform a clean install of the Windows. All the files and applications will be deleted so you need to securely backup the files and other important stuff, or copy them onto an external hard drive. Now you have to follow the given steps to upgrade XP to Windows 10:
1. First of all, you need to find the Windows product key.
2. Now you need to go to Microsoft's Windows 10 download page and download the version of Windows 10 which is supported by your PC i.e. a 32-bit version or a 64-bit.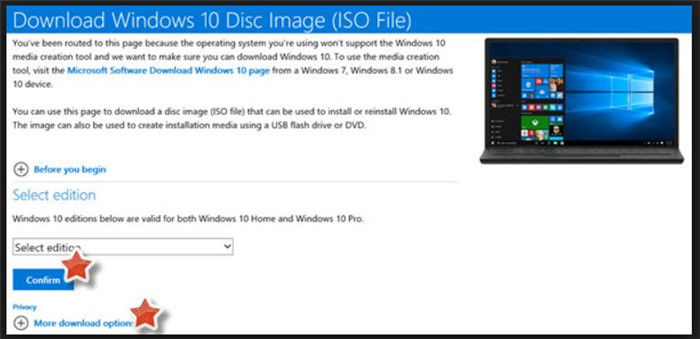 3. Once the file is downloaded, you have to create a bootable drive and run setup.exe
4. The window that comes up will ask you to accept the terms of agreement. The installer will also download the latest updates if you choose that option.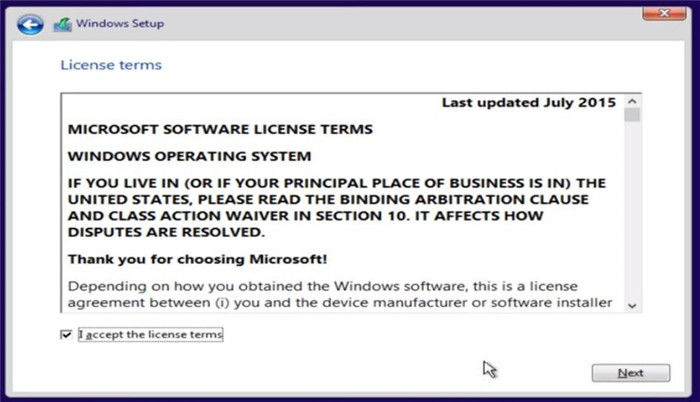 5. The installer will now check if your system meets the requirements needed to install and then it will show a "Ready to Install" option.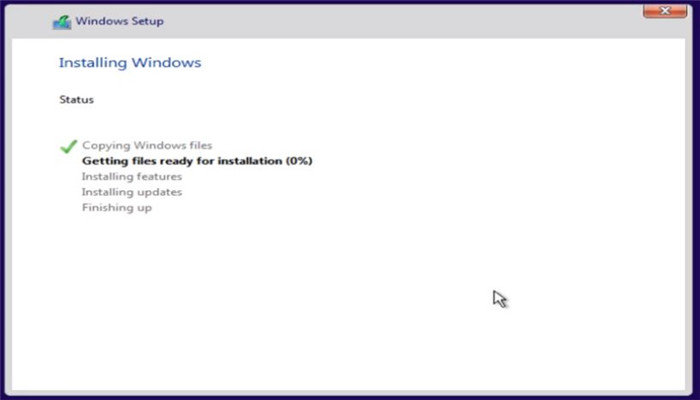 6. A window saying "What needs your attention" might show which will outline why the Windows cannot be installed and what to do about it.
7. An "Install" option will now show. Click on it and Windows will start installing.
8. The PC will reboot several times during the install, then finally you will be asked to configure the Windows 10 settings, personalize the Windows and new apps.
Your new Windows 10 will be installed and you will now have to configure and personalize the settings, applications etc. You will also have to get back the files and data that you had backed up before the upgrade and install any new drivers or apps if needed. You will also need to set up a new Microsoft Account.
Get Windows 10 Product Key for Upgrade
While upgrading from Windows XP to Windows 10, the product key can be accidently lost. In order you retrieve the product key, you have to use a third-party software like PassFab Product Key Recovery. This software provides an efficient, swift and easy product key or password recovery process. It can recover the product key for Windows as well as other software like Visual Studio, IE, SQL Server, Microsoft Office etc. It also backs up the product keys and passwords for easy future access.
You need to follow the following steps in order to recover your Windows 10 product key for upgrade.
1. First, you have to go to the official website of PassFab in order to download the PassFab Product Key Recovery software. You can either get the trail version or you can buy one of the packages included on the website.
2. Now you have to install PassFab Product Key Recovery software by double clicking the .exe file.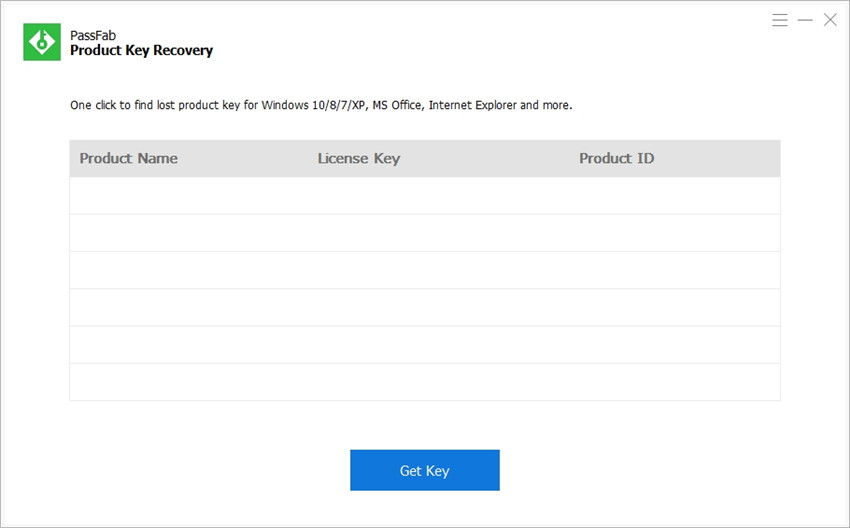 3. When you open the program, you will see a "Get Key" button at the bottom. Click this button and PassFab Product Key Recovery will generate the product keys along with the Product ID and Product Name.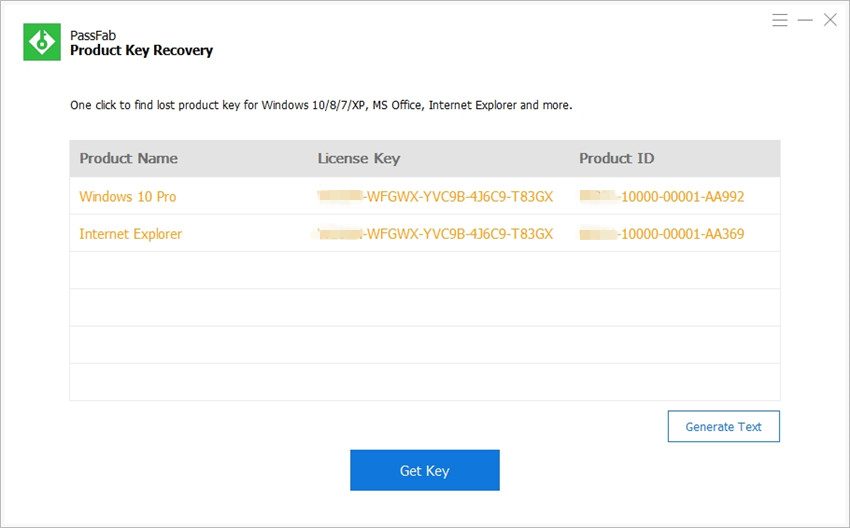 4. There will be a "Generate Text" key at the bottom right. You have to click on this and it will download a .txt file which will have the product keys and product IDs. The file will be saved successfully.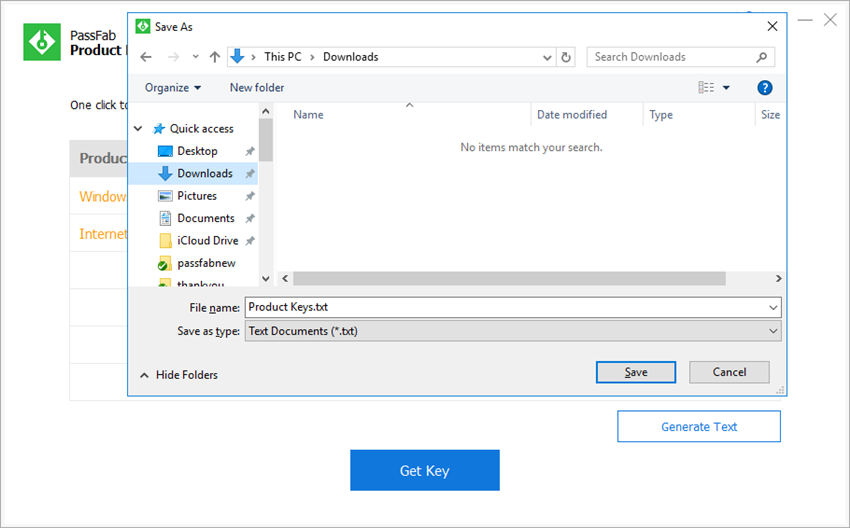 5. Now you have to open the text document. Copy the product key and paste it into the required field so that your Windows can be activated.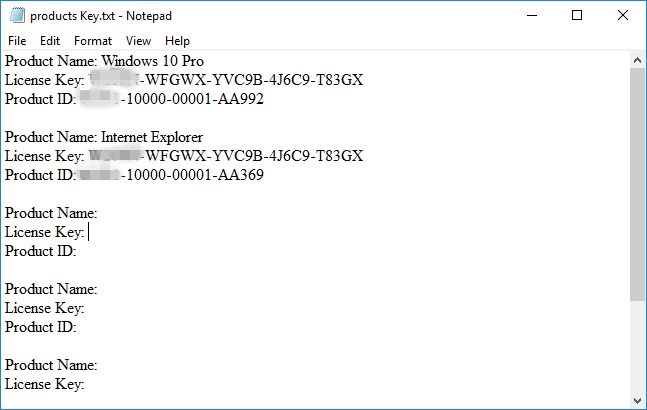 Summary
Windows XP has been quite a popular choice but now it has become outdated and Windows 10 is one of the best versions of Windows so far. Microsoft support for Windows XP ended back in 2014, so it makes sense to upgrade XP to Windows 10 as Windows 10 comes with a lot of new, exciting features with better security options and is compatible with a lot of PCs. The Windows personal assistant, Cortana is also a popular new addition to Windows 10. PassFab Product Key Recovery is a popular software which can easily recover your lost passwords and product keys in a short amount of time. It will also back up the passwords and product keys securely so you can easily access them for future use.