There might be many people who are looking for solution to Windows 10 start menu not working but the question is that why it is not working? If start menu is not working then there can be an internet issue, your pc been caught by lots of viruses, there might be a possibility that your window is not activated, or might be you are not using the genuine version or there can also be a possibility that you have lost your login Windows 10 password. Friends continue to read below I am going to explain amazing solution so that you can easily fix Windows 10 start menu as well as can reset Windows 10 login password. Not only that I am going to let you know amazing software that will not fix your Windows issues but also be helpful to fix many other issues. So if you want to know then stay tuned with us.
Solutions on How to Fix Windows 10 Start Menu Not Working Issue
Solution 1: Launch Taskbar
Now Windows 10 start menu fix only by following this solution. Well in order to get back start menu you need to type [Ctrl] + [Alt] + [Del] keys. Or you can also choose it by right clicking on task bar. Search and choose Windows Explorer. And then you need to choose restart button. Many users' Windows 10 start menu issue fixed by this solution you may try this one if not worked then read below.
Solution 2: Sign in to Your Account
Do you want t repair Windows 10 start menu? Then this solution is for you.
Stage 1: In order to fix Windows 10 start menu issue type [Ctrl] + [Alt] + [Del].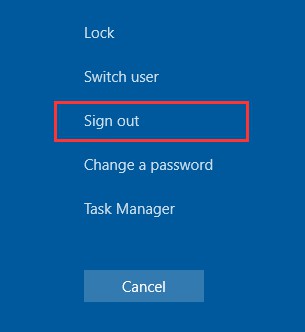 Stage 2: When you see the above layout that is showing in the picture then click on sign out.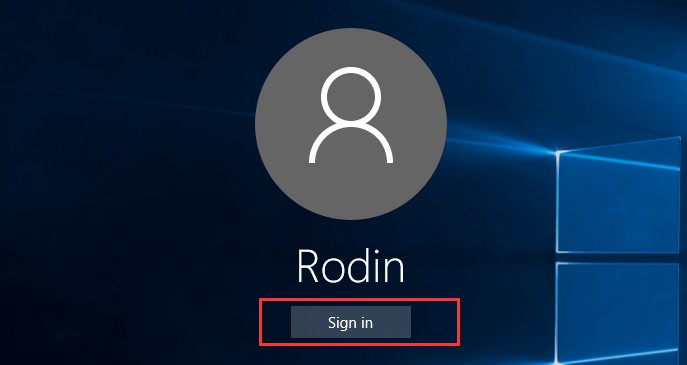 Stage 3: After sign out you need to login again but make sure you are using the correct password.
I am damn sure this solution will surely work just logout and then login back your start menu will surely work for now. But if you have lost your password then I will strongly recommend you to read below I am going explain software that will take you to password for your account.
Reset Windows 10 Login Password with PassFab 4WinKey
PassFab 4WinKey is an amazing tool to find lost Windows for Windows 10. If you are using Windows 10 no start menu, then this software is for you because this software will help you to fix start menu issue. Because if you sign in again and again with your password then start menu option in Windows 10 start working. This software is like a life saver to recover Microsoft account not only for Windows 10 but also for Vista, Windows 8 etc. Just few easy steps will unlock your computer. You can use its trial version too. Recovery rate is also 100%. More important thing is that this software is very easy to use.
How to reset Windows login password by using PassFab 4WinKey? To reset Windows login password, first you need to download PassFab 4WinKey.
Stage 1: First you need to launch it, choose boot media we will choose USB.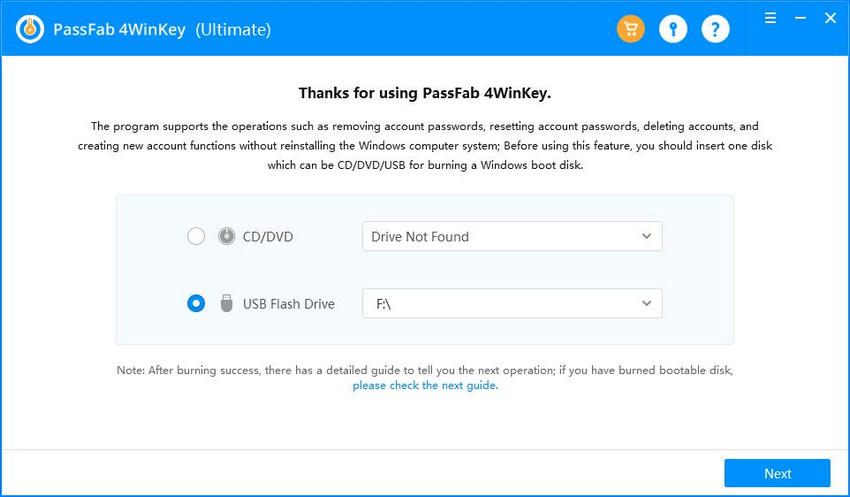 Stage 2: After choosing USB click on burn, after that your USB will be formatted and you need to click on yes so that this software starts to burn USB bootable.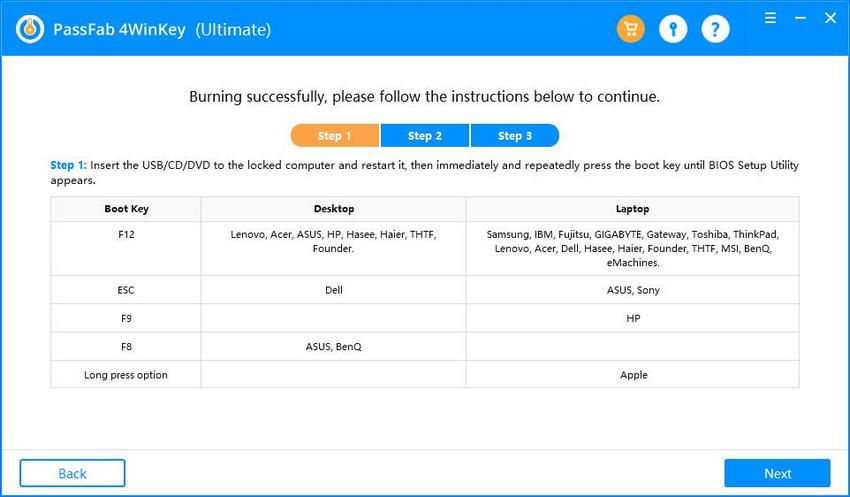 Stage 3: then follow the instruction showing in the screenshot below.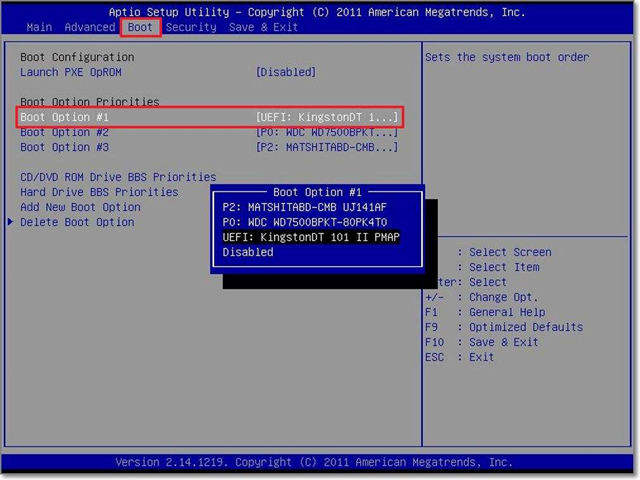 Stage 4: And after that click on reset password.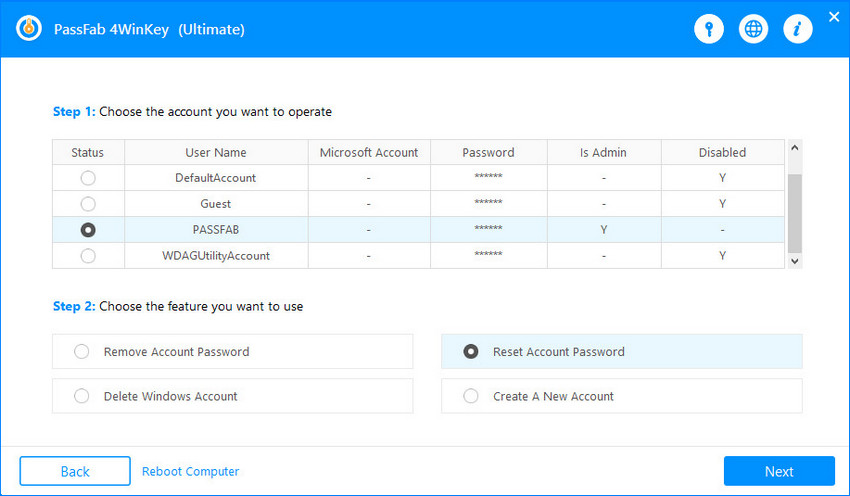 Stage 5: You will find different users here set new password.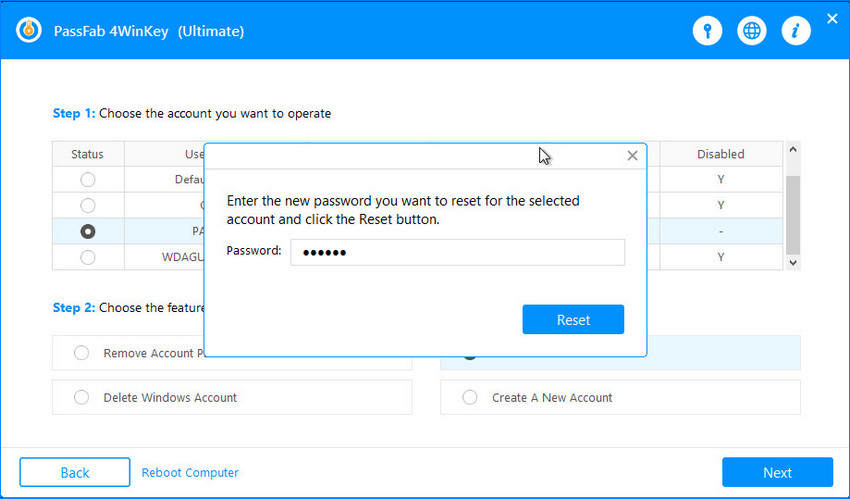 Stage 6: After resetting password you will be ask to click on reboot just do it.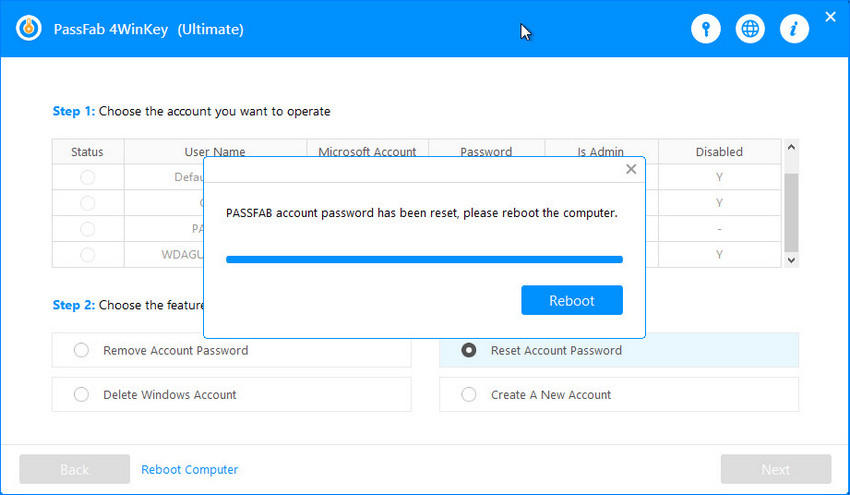 Stage 7: After reboot system will ask you to restart pc.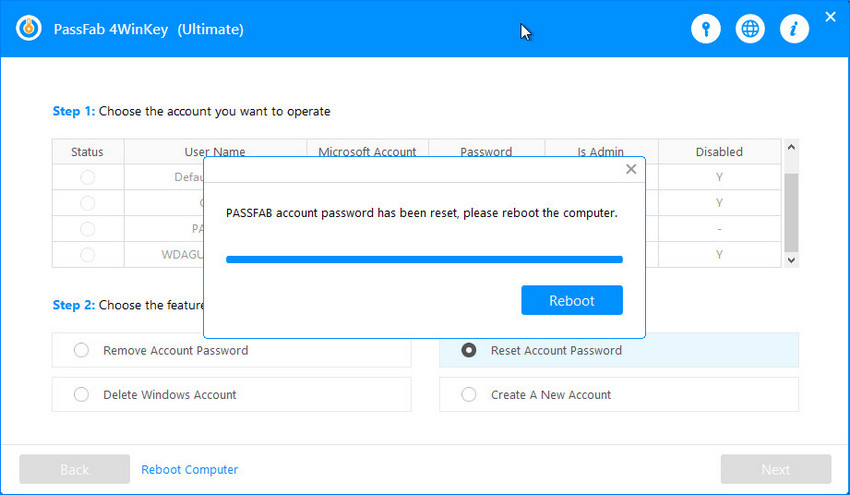 Stage 8: Just restart your pc and the password you reset now can be used for Windows login password.
When login with that password one to two times, your issue will be fixed and you will be able to see Windows 10 start menu button. Just sign out first and then sign in. This solution will surely work to fix issues for start menu button.
Summary
In short, I have explained different solutions for Windows 10 start button not working all solutions are good to fix your issues now it depends on you that which method you like to go ahead. We will recommend you to use PassFab 4WinKey to reset login password for Windows 10. This software is free of viruses and its trial version can also be used. So why not to take benefit from this software? Try it today and share your thoughts on this with us that which method you like most and why you like it. Share this article with others also who want to reset Windows login password but have forgotten its original password. This software is actually meant for those peoples. So guys subscribe us today and get in touch with us because we will soon come up with amazing informative articles.