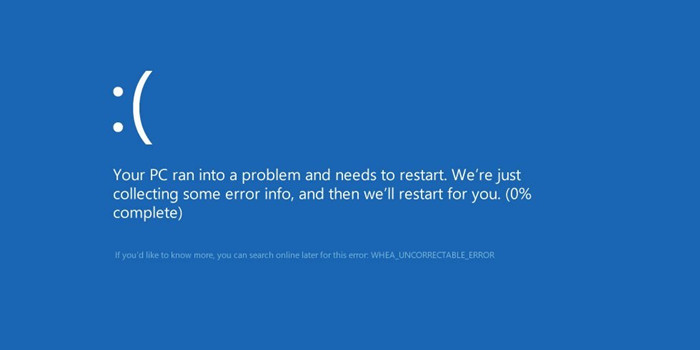 Although this error indicates that something is making your system nonfunctional, it can be solved with the help of a few methods. The same method may not work for everyone depending upon the cause of the error but one of these methods will surely help you to get your system to start again. In this article, you will learn everything you need to know about "Your PC ran into a problem and needs to restart" error that shows up with a blue screen and is also called "Blue screen of death" error because of that.
Common Forms of "Your PC Ran into A Problem" Error
"Your PC ran into a problem and needs to restart" is a typical Windows error that can occur because of several reasons and make your computer incapable of starting or working properly. This error may not show up in the same form on everyone's screen but some common forms in which you may have to encounter this error include:
"Your PC ran into a problem and needs to restart".
"Your PC ran into a problem and needs to restart. We're just collecting some error info, and then we'll restart for you".
"Your PC ran into a problem and needs to restart. We're just collecting some error info, and then you can reboot".
"Your PC ran into a problem that it couldn't handle and now it needs to restart. You can search for the error online".
"Your PC ran into a problem and needs to restart. MEMORY MANAGEMENT".
Several stop codes like "MANUALLY_INITIATED_CRASH" and "SYSTEM THREAD EXCEPTION NOT HANDLED" may appear along with the error messages.
Causes of "Your PC Ran into A Problem and Needs to Restart" Error
Although the exact cause of this error is unclear, there are some common reasons due to which you may have to experience it. These reasons include installation of faulty drivers, some software update that causes damage to the PC, corruption of system files, use of new hardware devices, some registry problem or error, overheating of PC and its forceful shutdown. Other than that, issues with the memory of computer including running of RAM at a very high percentage or some malware attack can also cause your PC to display this error.
Methods to Fix "Your PC Ran into A problem and Needs to Restart" Error
It may be easier for some to get rid of this error than the others depending upon the scenario that you have to experience. See if your situation matches with one of the following ones and use the respective methods to solve this problem for yourself.
Situation A: Your PC Can Boot into the Safe Mode
If it is the situation you are experiencing then a recent software update may be the reason for this error showing up on your screen since your computer only runs essential programs in this mode and may boot into the safe mode in the absence of the faulty program. Try the following solutions to completely fix the error in this case:
1. Update/Uninstall the Drivers
If you see a prompt on your screen (even blue screen) suggesting that something may be wrong with your drivers then try this method:
1. Type "cmd" after opening the startup menu and press Enter. Type "eventvwr" once the window pops up and press Enter again.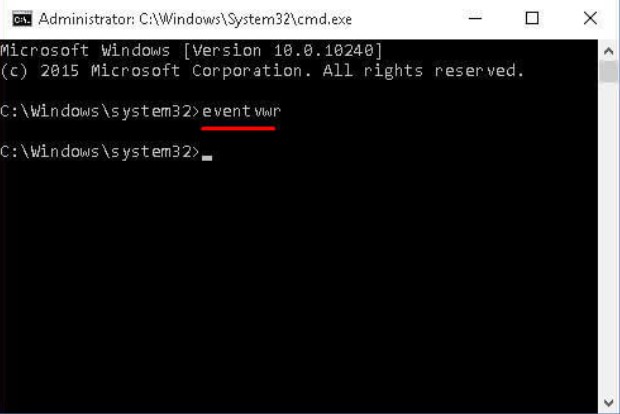 2. Click on "system" in "window logs" once the event viewer opens up. Click on "source" tap in the third row to see which driver is responsible for the error.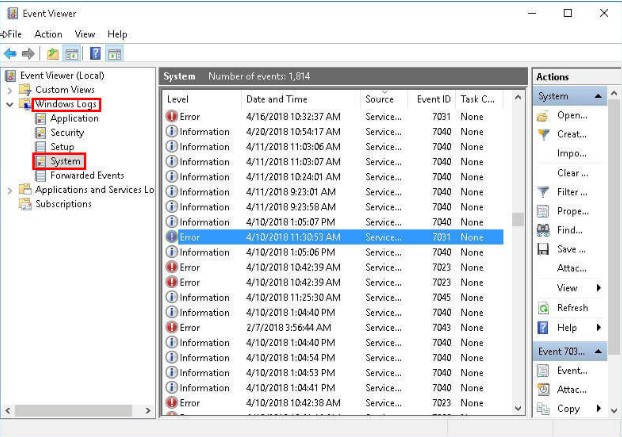 3. Go to device manager to uninstall the driver and install the proper version again.
2. Uninstall Recently Installed Applications
A recently installed application may be causing the error because of some virus in it or simply because of taking up too much memory. Go to the startup menu and click on "Programs and Features" to locate and uninstall such applications.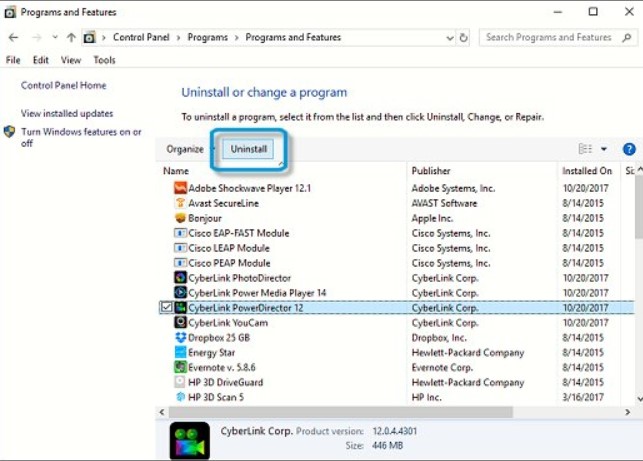 3. Change the Memory Dump Settings:
If the error message displays that the issue is about memory management then you should try this method:
1. Click "This PC" option on the desktop and then "properties". Go to "Advanced system settings".
2. Go to "advanced" section and press "settings" in "Start-up and Recovery" menu.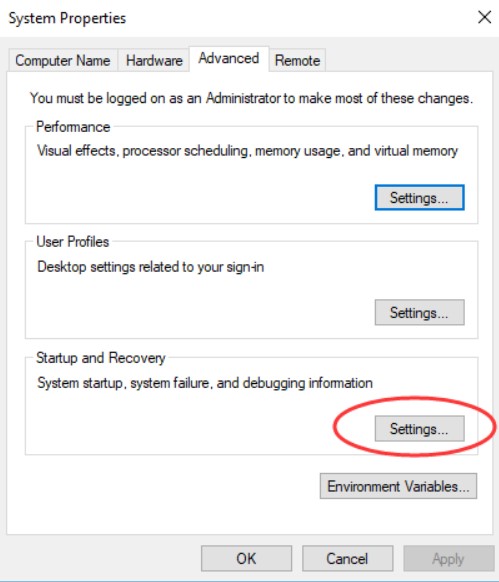 3. Uncheck it if "automatically restart" option in "system failure" section is on. Choose "complete memory dump" after going to the "write debugging information" section and opening its drop-down list. Press "OK" after doing that.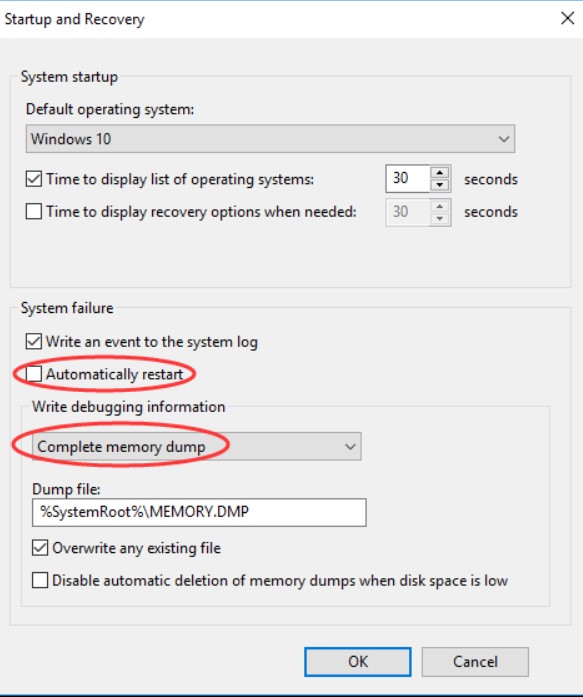 4. Run System File Checker:
1. Open Command Prompt after entering Safe Mode and type in "sfc /scannow" there.
2. Press Enter and reboot your system after letting the system file checker process end.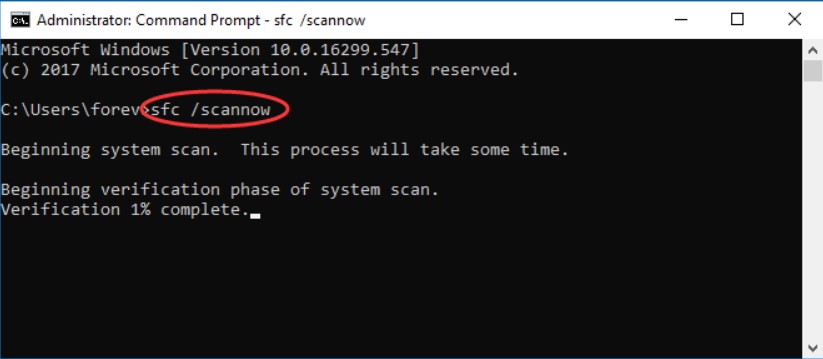 5. Check for Windows Update
If you are using an old version of Windows then this error may get resolved after updating it.
1. Go to "check for updates" after searching for updates from the search box.
2. Right click this "Check for updates" option and let Windows look for them. Later, you can install them and reboot your system.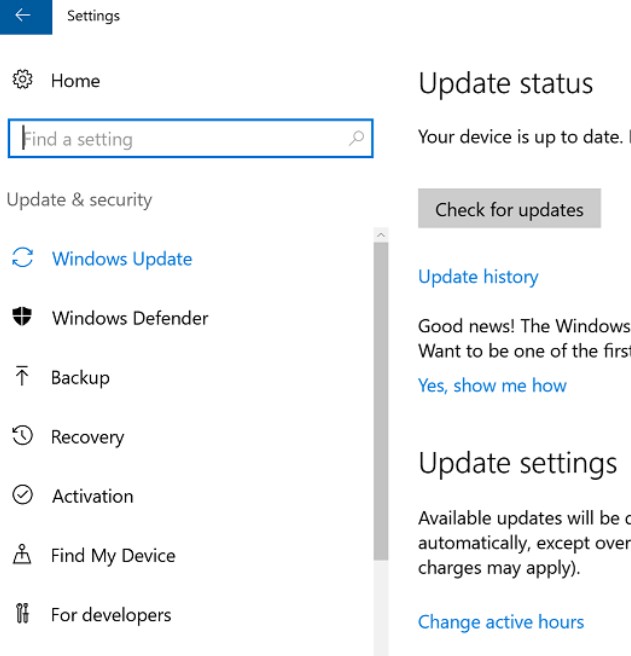 6. Check the Disk
Your disk may be corrupted and causing this error so you can use this method in that case.
1. Type in "chkdsk /f C:" after opening the command prompt.
2. Type in "Y" and reboot your computer.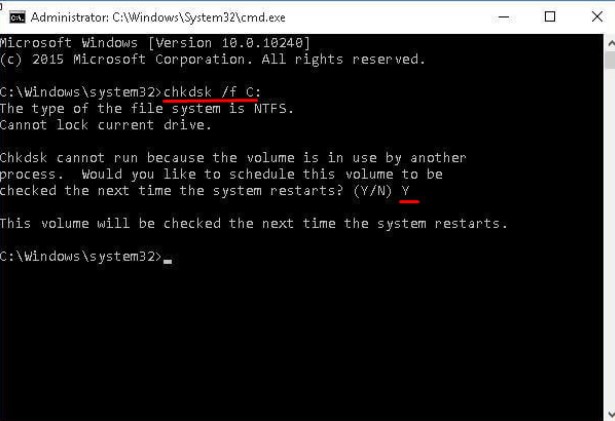 Situation B: Your PC Can't Boot into the Safe Mode
You may be facing a deeper problem if you cannot get your system into safe mode. Try the following methods in that case:
1. Perform System Restore:
With this method, you get your operating system into a former condition when all files were working properly.
1. Go to Windows recovery platform and then to "troubleshoot". Click on "system restore" from "advanced options" and continue with any account you like. Press "Next".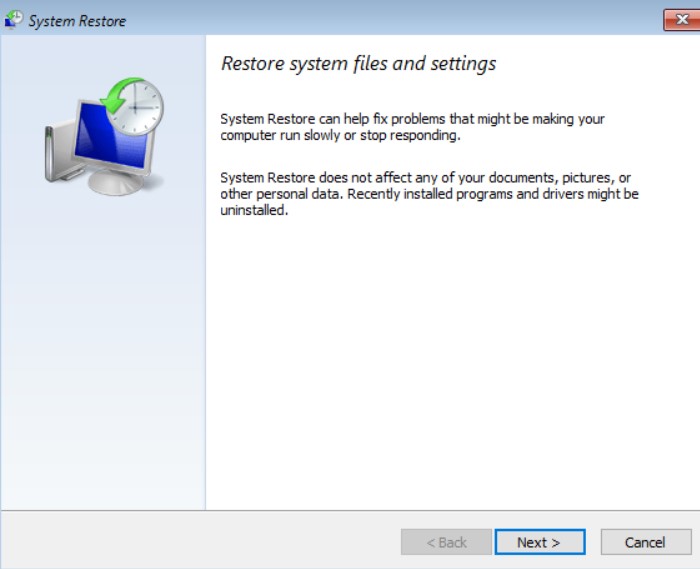 2. Click on "Next" after selecting a time when your system was working fine.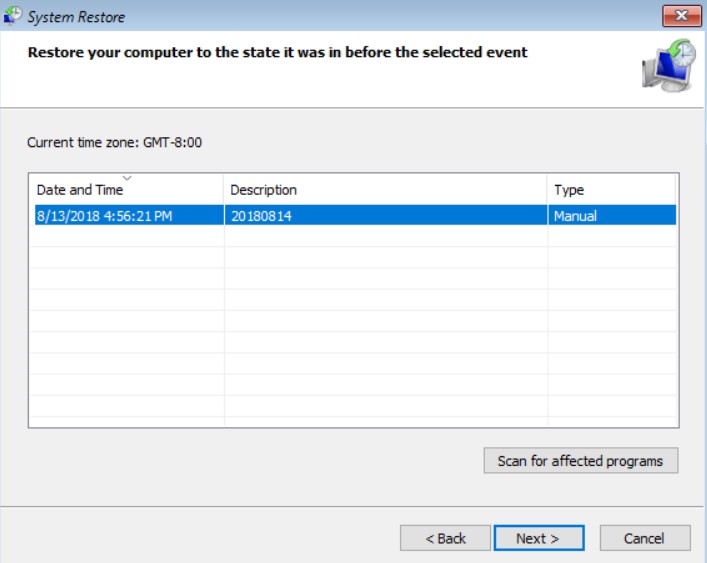 3. Click on Finish and Yes to complete the process.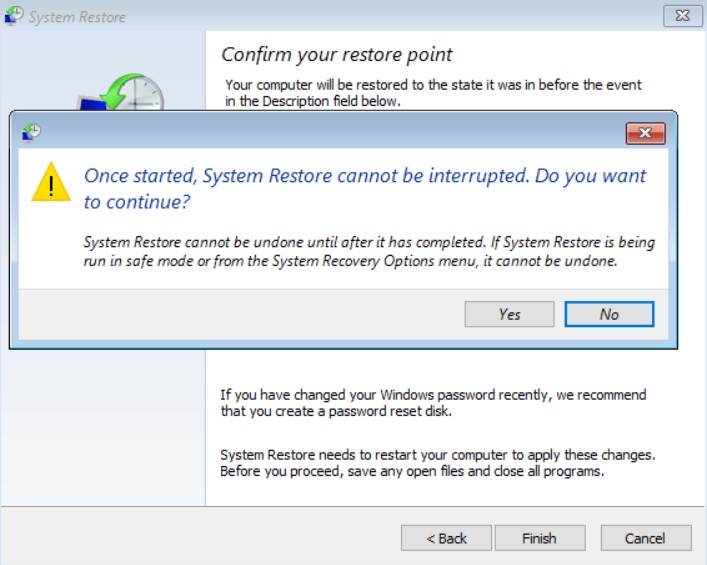 2. Restore Registry Configuration:
If you are facing problems while starting your PC like "Your PC Ran into a Problem and needs to restart" error then you can also restore your system's registry to some point in time when you were not facing this issue. Windows 10 saves a backup of your registry in a folder %windir%System32configRegBack.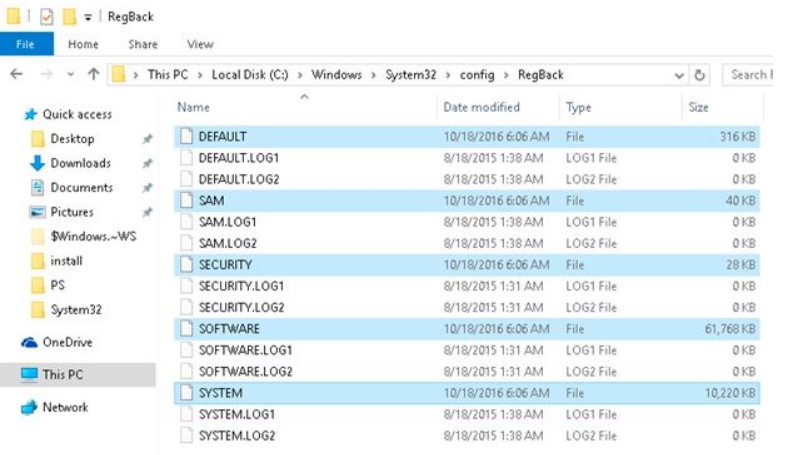 You can use it to restore your registry by running the command prompt and entering the required commands.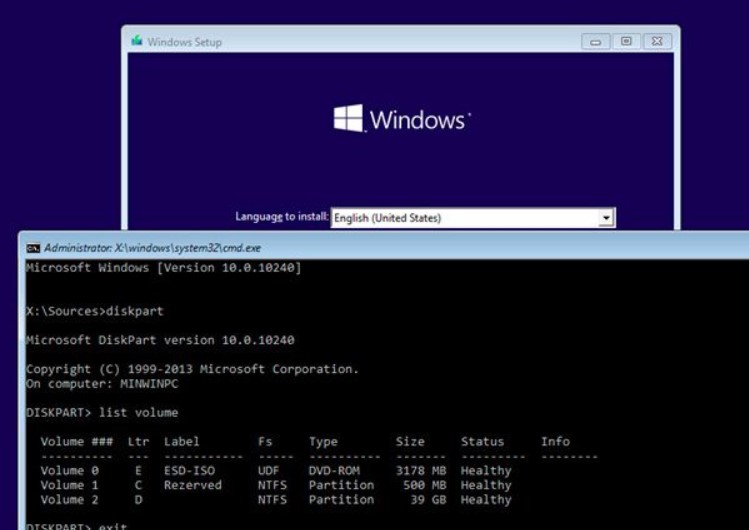 3. Reset or Reinstall Windows:
If the above mentioned methods are not working for you then you may just have to reset or reinstall Windows in your PC. It is important to create a backup of some system files before doing that so that you do not lose valuable data. If you want to do this all by yourself then you would need a professional tool to help you with the recovery of data. There are several tools in the market that you can use for this purpose but the goal here is to make sure that you don't have to suffer the loss of original data files from your system.
Situation C: You Are Stuck in the "Your PC ran into a problem" Loop
Try these methods if you find yourself stuck in the "your PC ran into a problem" loop:
1. Run Startup Repair:
This tool is especially meant to solve all boot problems of Windows so running it might help you with the error.
1. In order to boot your computer, try Windows installation disk or Windows recovery drive.
2. Instead of clicking on the option to install Windows, select "Repair your computer". Then go to "troubleshoot" and press "startup repair" which is in the "advanced options".
3. Choose the operating system and let the repair process finfish before restarting your PC.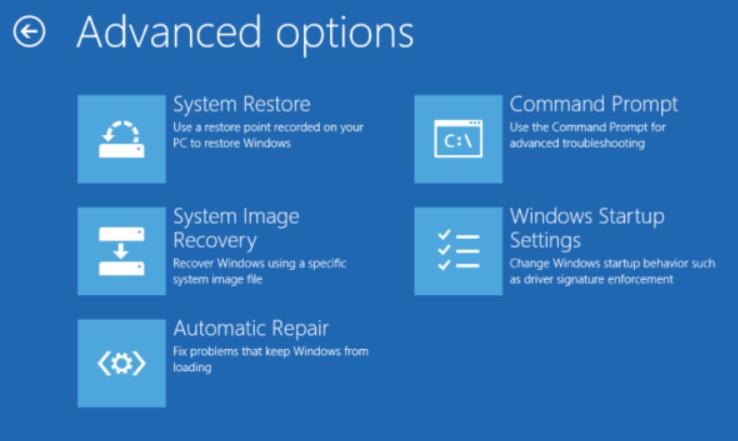 2. Perform System Image Recovery:
You can also perform a system image recovery by creating a system image of your PC first and easily restoring it from the drive where you have saved the system image.
1. Go to "File history". You will find this option after going to control panel.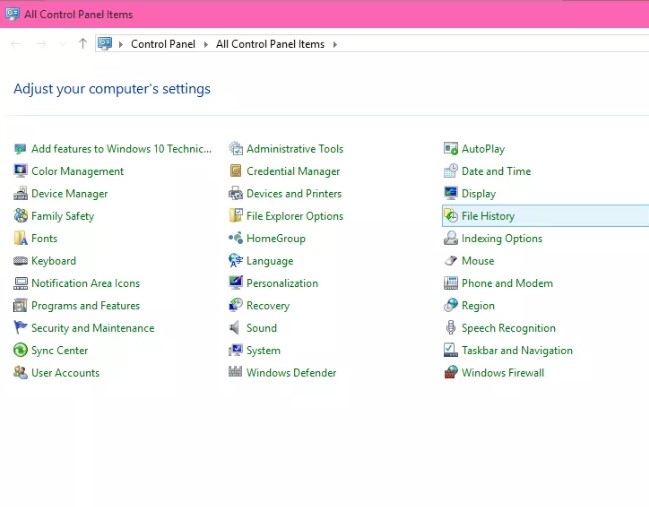 2. At the bottom left of the window, you will see an option of "system image backup". Press this option.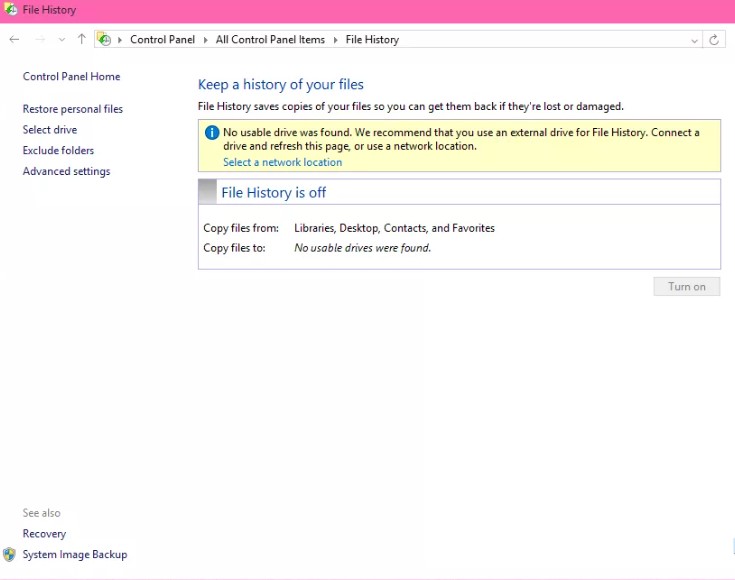 3. Click on "Next" after choosing a drive where you want to save the backup. Start the backup after confirmation of settings.

You can restore it by going to the "update and recovery" section in settings. Press "restart now" in "advanced startup" column. After restarting it, go to "troubleshoot" and click on "system image recovery" from "advanced options".
3. Use Tenorshare Windows Boot Genius:
If you are still stuck in the loop after trying out everything, use this software to restart your PC in just a few minutes.
1. Run the program and click on "burn" after connecting the USB drive or CD/DVD with your system.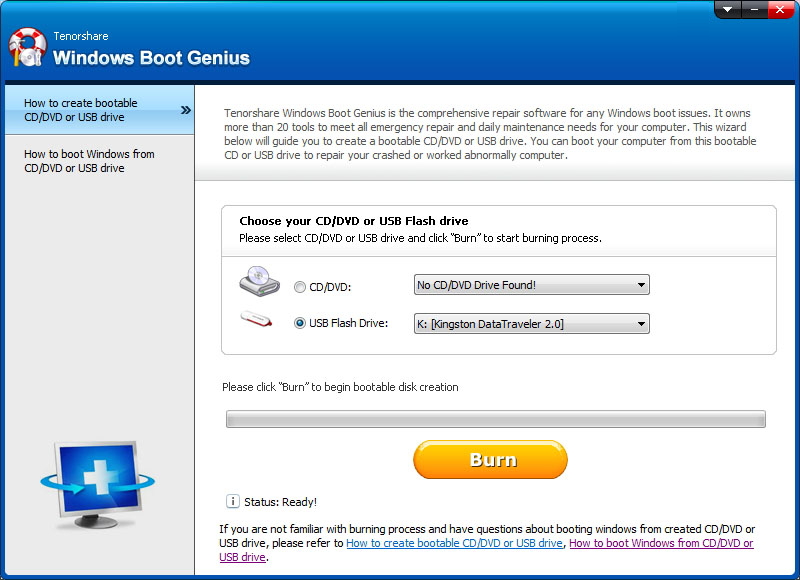 2. Take the newly burned bootable disk and connect it with your PC. Keep pressing "F12" until you get to the type of disk or drive that you are using and press Enter.

3. Go to "crash on loading bar" and try these methods until your system starts: "Boot File Recovery", "MBR Recovery", "Boot Sector Recovery", and "Disk Check".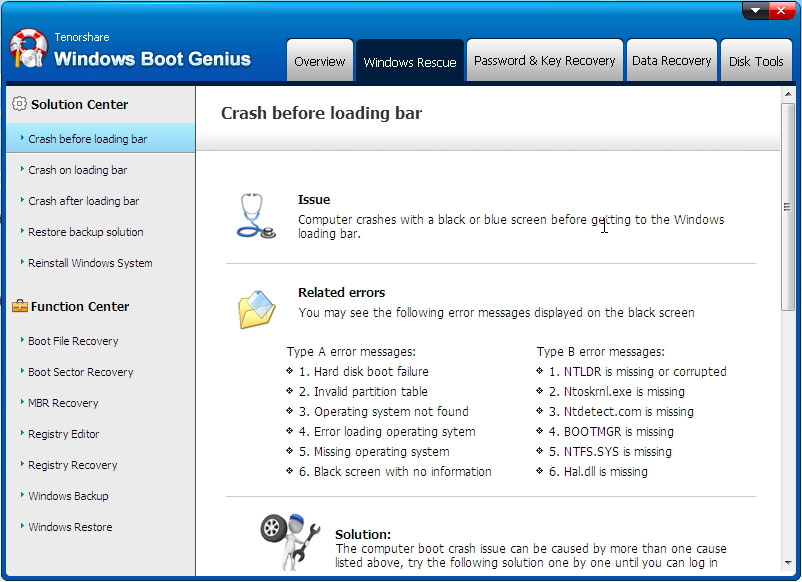 Frequently Asked Questions about Blue Screen Error
1. Is blue screen of death bad?
Although blue screen of death is not an error that you cannot resolve on your own, it could be bad depending upon why it is showing up on your computer. Try all the methods above and if it still is not resolved of if it keeps showing up again and again after some time then something is wrong with your PC and you should get it checked by a professional.
2. Does blue screen of death mean I need a new computer?
A system that keeps showing "Your PC ran into a problem and needs to restart" message or blue screen of death can certainly be repaired and so you don't need to get a new computer because of that. But you have to find out the cause of this error so you can remove the hardware/software that is causing the issue in your PC without damaging it further.
3. Can I turn off my computer during blue screen?
Yes, you can surely do it. If the error message keeps appearing on your screen without any further activity then you can turn your computer of instead of waiting that to happen itself.
Summary
Now that you know everything that you needed to know about this error, you can use the most suitable method on your PC and solve your problem. Other than that, if you are tired of dealing with this error,then you can use the tool - PassFab for ISO, to reinstall your Windows system.