How to Fix "Ophcrack" Failed to Crack Password on Windows 7
"I have a laptop whose windows password needs to be reset. The customer doesn't want to lose any of her files and she does not have a password reset disk. I grab Ophcrack but Ophcrack failed to crack password. What other options do I have?"
As we know, Ophcrack is one of the best free Windows password recovery tool. As an open source Windows password cracker, it is based on rainbow tables to speed up the cracking process. However, some people complain that Ophcrack can't find password on Windows 7 when they try to reset password with Ophcrack. This kind of problem happens occasionally since it can only crack password under 5 characters. What other option can help you unlock locked computer if Ophcrack doesn't work on Windows 7?
Generally speaking, people want to reset password without losing data while they usually don't prepare a password reset disk beforehand. A Ophcrack alternative tool, PassFab Toolkit, can reset or bypass Windows password without disk. You can use it to create a password reset disk for Windows 10/8/7/Vista/XP when you forgot Windows password. Here is detailed guide on how to use it to crack password when Ophcrack doesn't find password on Windows 7.
How to Recover Password on Windows 7 with Ophcrack Alternative
Step 1: Download and install PassFab Toolkit on an accessible computer. Launch it.
Step 2: Select "Windows Password Recovery" on the main interface. Insert a blank CD/DVD/USB drive into it. Choose CD/DVD/USB drive and click "Burn" to create a password recovery disk.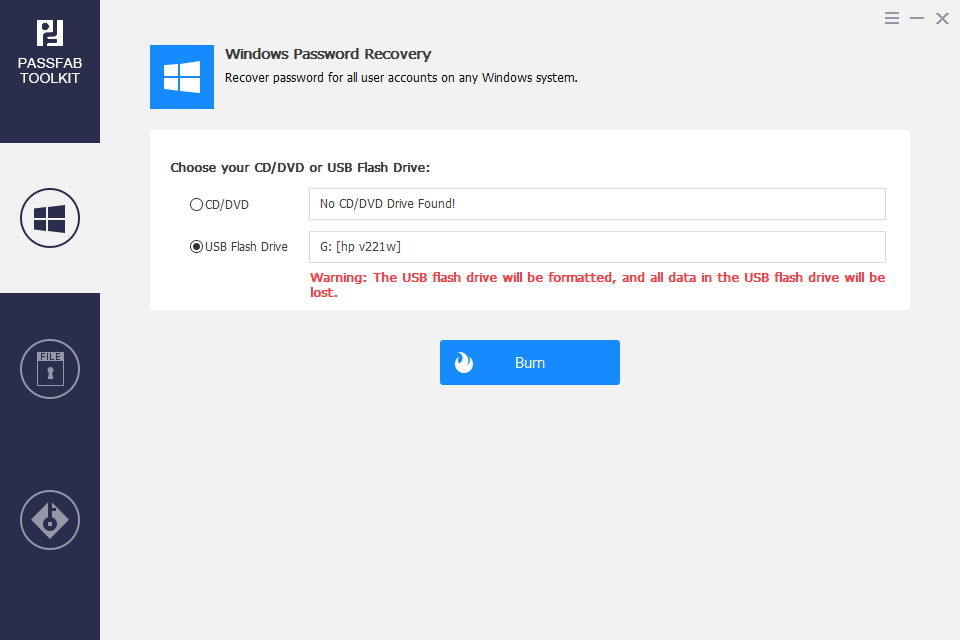 Step 3: Insert the bootable CD/DVD/USB drive into the locked computer. Then restart the computer while pressing "F12" and "ESC" combo to enter Boot Menu.
Step 4: Select "Reset your password" on the main interface. Choose the account that you want to bypass password and select reset/remove the password or create a new admin password. Click "Next"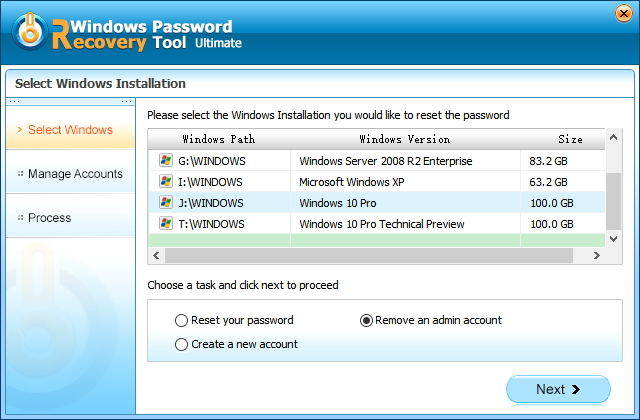 Once the cracking process completes, you can reboot your computer.
Summary
Next time, if you try to crack Windows 7 password with Ophcrack but fail to find password, you can reset password on Windows 7 with PassFab Toolkit. If you have other questions, feel free to contact us.