People today use strong and secure passwords to protect their computers and laptops from strangers.
Add an administrator password to confirm that folders and data are secure on the computer, and nobody can approach the details and data without your authorization. However, sometimes, things did not go your way. Most users forget their Password of Windows 7 and look for a procedure to recover it.
No worries because here we have four different solutions methods for a forgotten Windows 7 Admin password no reset disk. Let's take a glance at the unalike process and solutions.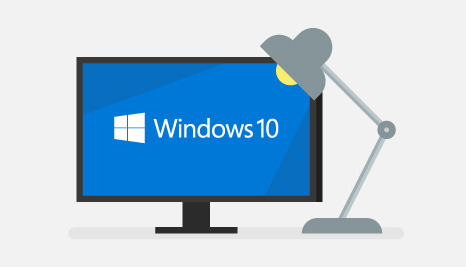 Remove Forgotten Login Password Windows in 10 Minutes
For removing Windows 7 login password, you can choose to use Windows 7 password reset software if you have forgotten. For most users, resetting their computers and losing data is the most painful thing.
PassFab 4WinKey is a simple software that utilizes to reset Windows 7 login passwords in seconds. It is very effective and will not be able to delete your folders. Within minutes you can reset your Windows local admin or guest password, a domain password, Microsoft password, delete Windows account, create a new Windows account with CD, DVD, or USB flash drive.
Initially, you should Download 4winKey install and launch PassFab4Winky from a reachable Mac or PC, not your locked computer.

Choose boot media (CD / DVD or USB flash drive). Here we will choose USB, for example. Click the "Next" button and then the software will indicate that your USB, CD, or DVD will be formatted. Your media will be lost all data. Click "Next" and continue.

This software will start burning the bootable disk. Please wait for a few seconds.

Now insert the bootable CD, USB, or DVD into the password-locked Windows computer. And restart the computer and then press "ESC" or "F12" on your keyboard to enter the boot menu.

Successfully enter the boot menu, identify and locate your inserted disc under the USB / DVD / CD name. Use the arrow keys to highlight it and press Enter to confirm. Then save the boot menu and exit.

Your computer will restart again after exiting BIOS. Then choose the Windows system of your computer.

You will see the following screen. Just according to your case to choose Remove/Reset/Delete/Create. Follow the on-screen instruction to access your computer successfully.
Use Password Reset Disk to Get Windows 7 Forgot Login Password
The password reset disk is a fine thing. It can make freely when the computer is accessible and can effectively reset the Windows password on I forgot my login password for Windows 7.
When the login screen of Windows 7 failed, you will see the message link of reset password guides for resetting the forgotten Windows password with the wizard.
Click to Reset Password then the Password Reset Wizard appears on the screen.

Click Next and enter the Windows 7 password reset disk into the locked computer.

Select the recovered disk from the dropdown box and click Next.

It will request you to set a new password for Windows 7 Admin. Just type new and confirm it.

Click Next and Finally to complete resetting the forgotten Windows 7 Administrator password.
Delete Forgot Login Password Windows 7 in Safe Mode with CMD
Although Windows 7 computers may not start usually, or you may want to run Windows 7 in Safe Mode to use a command prompt to solve I forgot my Windows 7 login password.
Start your computer, then press F8 until boot up your computer.

When the Advanced Options of the boot screen appears, select Safe Mode with a command prompt and press Enter. Your computer will then start in safe mode with a command prompt.

Run the command prompt with the default administrator privileges.
Generally, the controller is inactive and does not have password protection by default. So you don't need to select an administrator and enter his password. If you see, please choose Admin on the login screen and enter a command prompt. The command prompt will be executed automatically as administrator.

Reset Windows 7 password with a command prompt on an accessible computer.
Try System Repair Disc to Remove Your Forgot Windows Login Password Windows 7
Forgot your Windows 7 password? Here I am showing you how to reset the Windows 7 forgotten password without using any third-party software. Just require Windows 7 system repair disk.
Place a system repair disc on your lock machine drive of CD / DVD. Restart the computer.
Press any key after few seconds of the screen appears to boot from CD or DVD. Then for boot from the disk, press any key. If your computer still boots from the hard drive, you need to change the boot order in the BIOS.

Choose usage recovery tools that can help solve the problem of starting the Windows option. Click Next.

On the upcoming screen, you will see several system recovery tools. These tools are for repairing your computer. Can use Click on the Command Prompt.

Now, in the command prompt window, individually type this command to replace the command prompt with a sethc.exe.

Command promptly Closed, then system repair disk removed, and reboot your computer.
When you receive the login screen of Windows, press five times shift key, then a window command prompt will open instead of requesting sticky keys.

To reset the password now - type in the following command instead of the password and username you want in order:

Close the command prompt, and you should be able to log in to your computer using the new password.
2 Tips to Avoid Forgot My Login Password Windows 7 Again
Choose a favorite book, create your password based on your first paragraph.
Create a small sentence from a memorable sentence.
Conclusion
At least for now, here's how: We hope you find this review helpful and that you'll be able to remove and reset your Windows 7 login forgot password. Resetting passwords has never been easier, especially when dealing with updated Windows. But with the above solution, it's as simple as pie. All you need are tools and techniques to remove the Windows 7 password. However, strong passwords with the right tools and methodology can help you regain access to Windows 7. PassFab 4WinKey is the safest, fastest, and easiest way to remove and reset your 4Winkey password. Although all processes and methods of password recovery are excellent, you should choose the method of PassFab4Winky to remove your password to avoid loss of any sort in your data. It is the most effective way to delete a forgotten Windows password.