How to Bypass Windows 7 Login Password
There are various situations that ask for bypass Windows 7 login password. When you forget the system password you won't be login to your computer and access the data. As your system contains vital personal and professional data, you might be in for a jolt by losing the password. Therefore, we have brought the below-mentioned solutions for you, so that you can bypass Windows 7 login password without any difficulty.
Part 1: Bypass Login Password by PassFab 4WinKey
When how to bypass Windows 7 login password is making you jittery, an efficient tool like PassFab 4WinKey is the best bet for you. You don't have to worry about the password reset restrictions with this software, as it can flawlessly do that in no time. Using this software creating a password reset disk for any Windows computer. With this tool changing, creating, resetting, and removing Windows password from a domain or local computer is possible. It renders a high recovery rate and better performance.
Here is the detailed step for Windows 7 bypass login screen using PassFab 4WinKey:
Step 1: Download PassFab 4WinKey on your computer. Install it and then choose the Quick Recovery Wizard for bypassing the Windows 7 login password.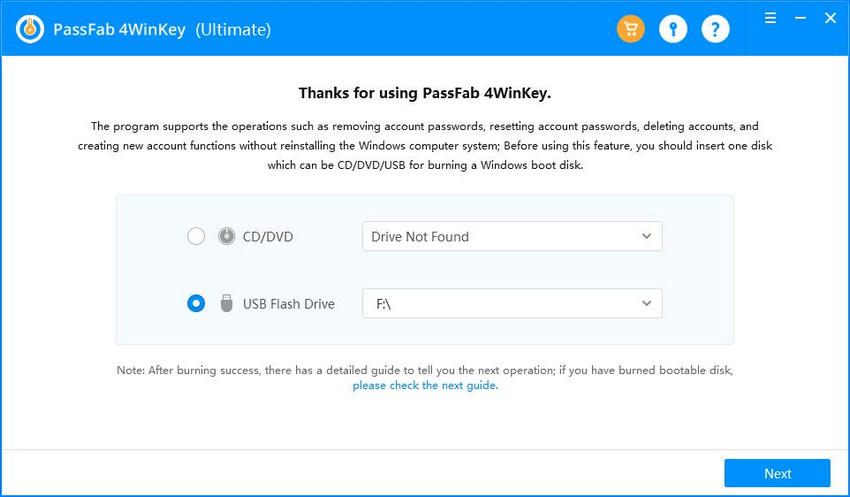 Step 2: Select the boot media among CD/DVD/USB flash drive after launching it. Take "USB drive" in this case and then press "Burn". It will burn the USB boot disk. When you choose this, there will be a prompt asking you for formatting the USB.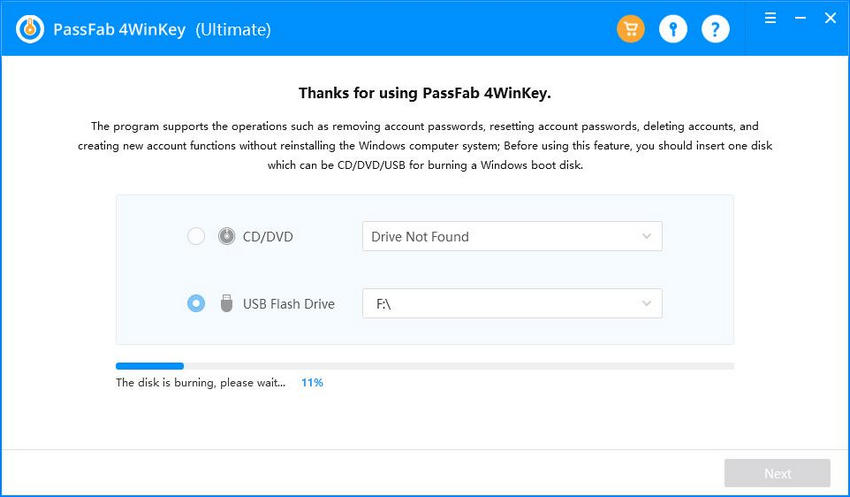 Step 3: After that tap "Yes" and allow the USB drive get burned. You need to connect this USB drive to the locked Windows 7 computer. After restarting it enter the Boot Menu interface by pressing the "F12" or "ESC" key.
Step 4: Within the Boot Menu, there will be a list, from which you need to find your USB flash drive. Click "Enter" key afterwards once you highlight it. You can reset or remove the Windows passwords now.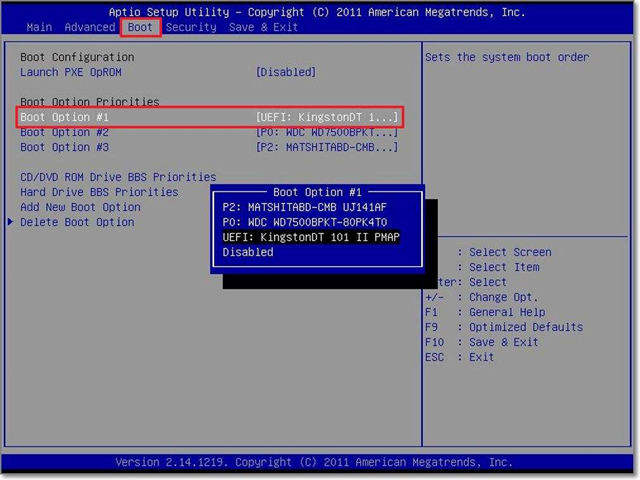 Step 5: Select Windows 7as the OS and click "Reset your password". Choose your "Admin" user account and then you can see the default password displayed on the computer screen.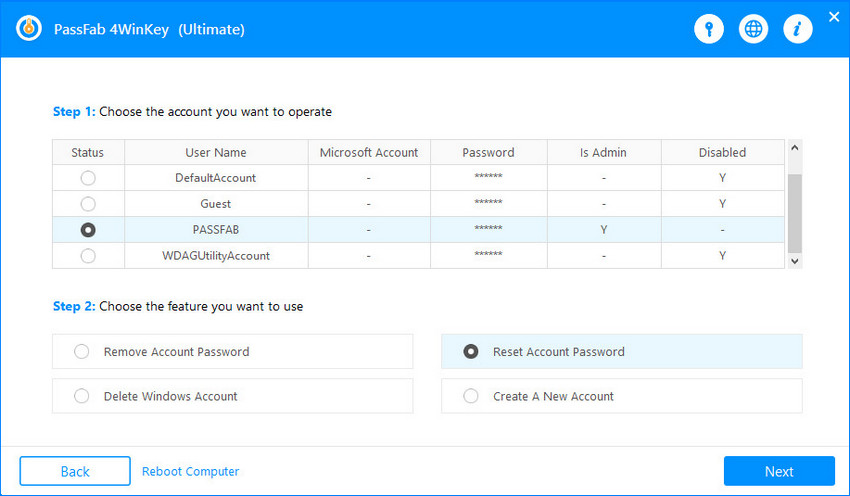 Step 6: In the "New Password" box type a fresh password and then click "Next". Reboot your PC with the new password or skip the password screen. You need to eject the USB drive before hitting the "Reboot' button.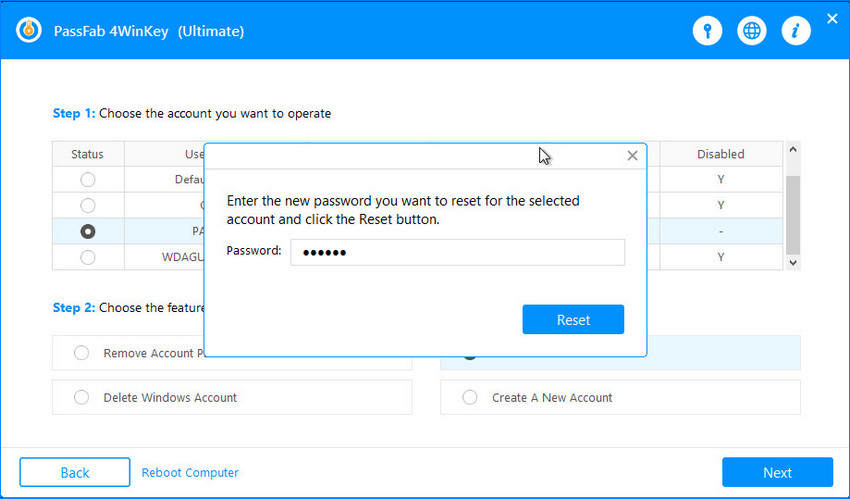 Part 2: Bypass Login Password by Reset Disk
Apart from bypassing Windows 7 login password using 4WinKey, you can also use the reset disk method. In this portion of the article we are going to explain that in detail. For this method also you will require a USB flash drive. With the help of this drive, your password can be reset. Taking hardware is always risky as they might get stuck in between your reset process. Though, effective, this method is specifically meant for only local system passwords.
Here is the detailed guide on how to bypass Windows 7 login password using a reset disk.
Create USB Reset disk
1. Connect the USB flash drive to your Windows PC. On the Windows search box key in "reset'.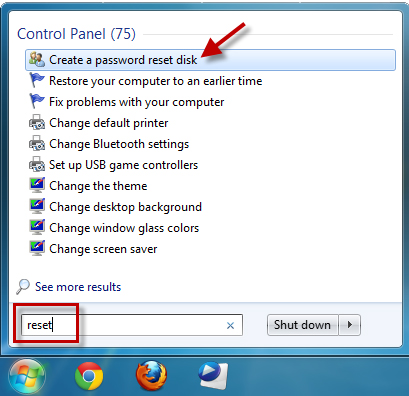 2. Click on "Create a password reset disk' from the left panel of the new window.
3. You will see "Forgotten Password Wizard' popup on your screen. Go through the step by step instruction.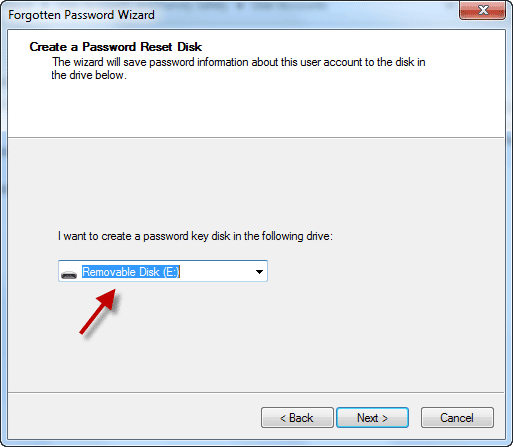 4. Hit "Next', and select your USB flash drive and tap "Next" again.
5. Once the wizard completes creating the reset disk, the "Next' button needs to be clicked. Press the "Finish' button afterward.
Use USB reset disk to bypass Windows 7 login password
1. Get the USB drive connected to your computer and key in a wrong password in the Windows welcome screen. Below the password field, you will find a link with "Reset password'. Click that link.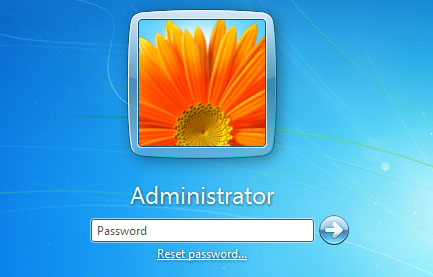 2. Upon the appearance of the "Password Reset Wizard' will appear, select your USB drive with your password reset disk.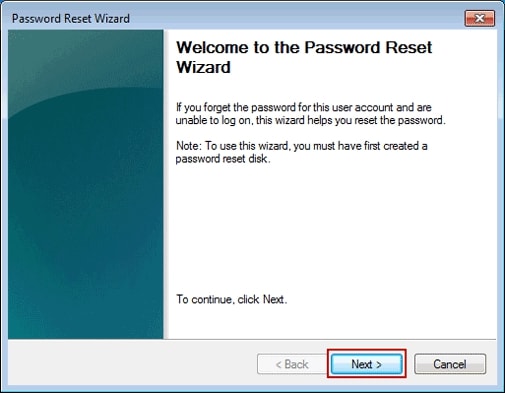 3. Enter the new password and press "Next'. "You've successfully reset the password for this user account' will be displayed on your computer screen.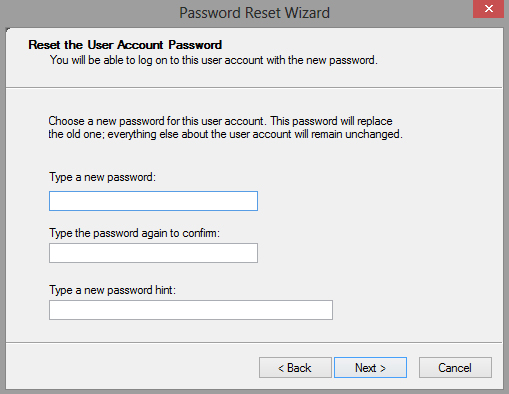 Comparison Table
| | | |
| --- | --- | --- |
| Features | PassFab 4WinKey | Reset Disk |
| Reset/Bypass Windows 7 password | Yes (Both Local & Admin accounts) | Yes (Only the one with which the reset disk is made) |
| Reset Domain User's Password | Yes | Only local user account's supported. |
| Time Convenience | Fast | Lengthy |
| Ease of Use | Easy | Easy |
| Additional Features | Apart from Windows password resetting, 4WinKey can also make a new Admin account or remove an account. | None |
Verdict
From this article we have come to the conclusion that, PassFab 4WinKey is an ultimate solution to render you the best option in resetting Windows passwords. Reset disk comes with fewer options, but 4WinKey has a broader spectrum to access a locked computer by bypassing the password screen. Make sure that while selecting any tool for bypassing Windows 7 login password, the security aspect for your system data. this tool helps you retain everything as it is and unlocks your system within no time.