I forgot my Windows 7 password and have no idea how to bypass it, but i need to use my computer right now!! Please help me!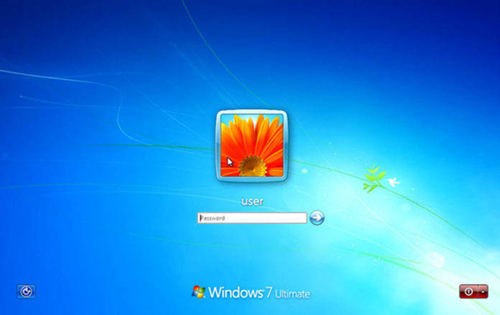 Loads of users experience the same issue of forgetting the password and get baffled for what to do. Since they aren't able to get access on important files and documents now, most of them end up troubleshooting themselves like installing operating system again or getting the system checked at service center and hence getting into more trouble. But, if you have come across with the same problem and still haven't done anything to your PC, this article will be worth reading. We will tell you how to bypass Windows 7 password in three simple ways.
Part 1. Windows 7 Password Bypass with Command Prompt
The first proven method for bypassing Windows 7 password is none other than the Command Prompt (cmd). This way is totally free. But the disadvantage of it is that difficult to operate. Check the steps below.
Step 1: Begin with restarting the PC and hold down the F8 key. This way, you'll enter "Advanced boot options".
Step 2: Click on "Safe Mode with Command Prompt" followed by pressing Enter.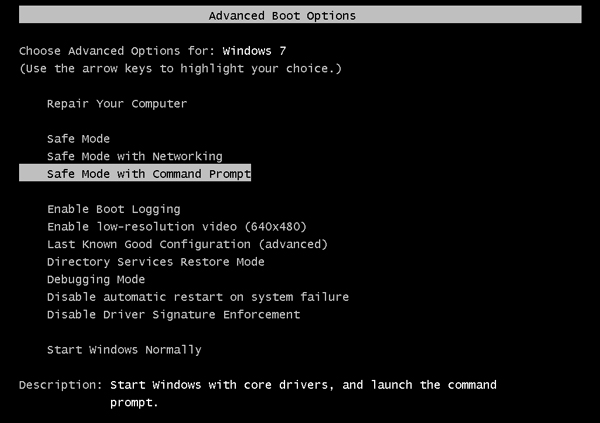 Step 3: On the next command prompt window, type "net user" and press Enter again. After this, you will see the entire user accounts listed in the window.
Step 4: Now, you need to select the user account of which you wish to bypass Windows 7 password.
Step 5: In the next move, you need to use the "net user" command line to reset the password. Here's how to use it. Punch in the "net user username *' in the cmd window and hit the "Enter" key for 3 times.
Step 6: Click on "Safe Mode with Command Prompt" followed by pressing Enter.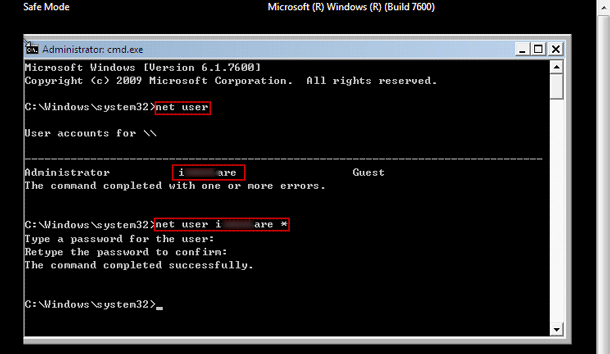 You've now successfully reset the Windows password of the desired user account. Lastly, reboot your device and log in to it with ease.
Part 2. Bypass Password Windows 7 without Resetting [Video Guide]
The second way is using PassFab 4WinKey. As a professional Windows password recovery tool, 100% recovery rate, safety assured and easy to use are its advantages. Moreover, you get full version to use this software. Hence, whenever it comes to gaining access to the password when forget, PassFab 4WinKey will be the best choice.
Here are the steps involved to proceed with the process:
Step 1: Firstly, download the software, install it and then launch it. Now, plug in a USB/CD into your PC and then on PassFab 4WinKey screen, select the one you have plugged in. Hit "Burn" afterwards.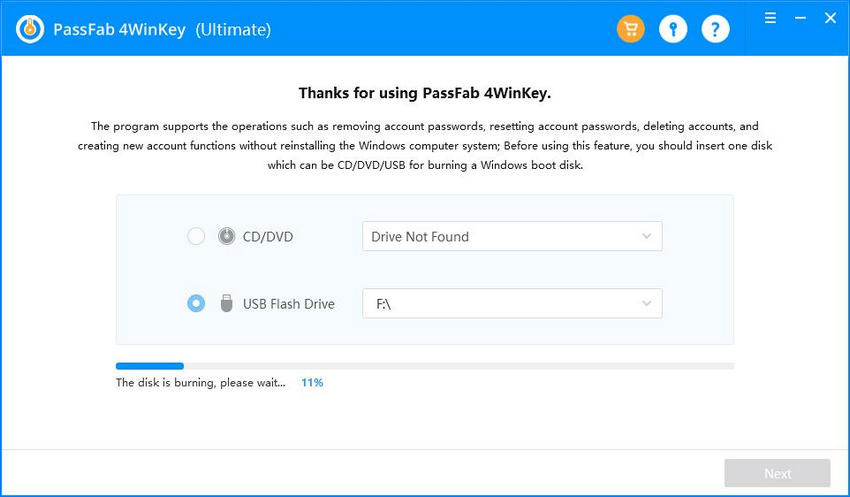 Step 2: Reboot your device and hit "F12" key on the boot screen to load the "Boot Menu". Select your USB/CD as the booting device and push "Enter".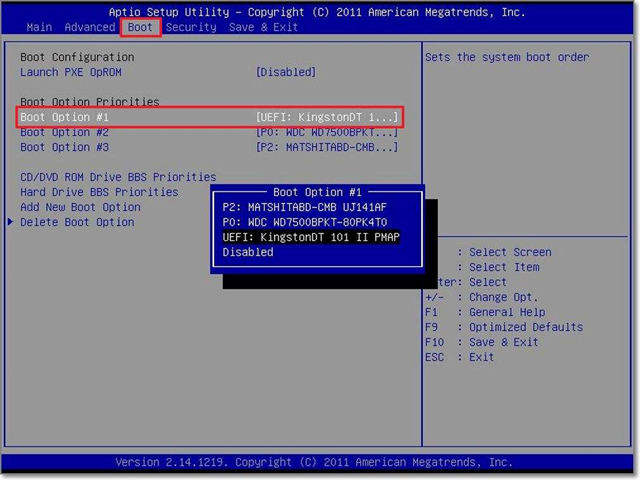 Step 3: Now, it will boot up and you need to choose the preferred "Windows" system in which you wish to remove account password to gain back access to your PC without login screen. Click on the user account and "Remove Account Password" and then hit "Next".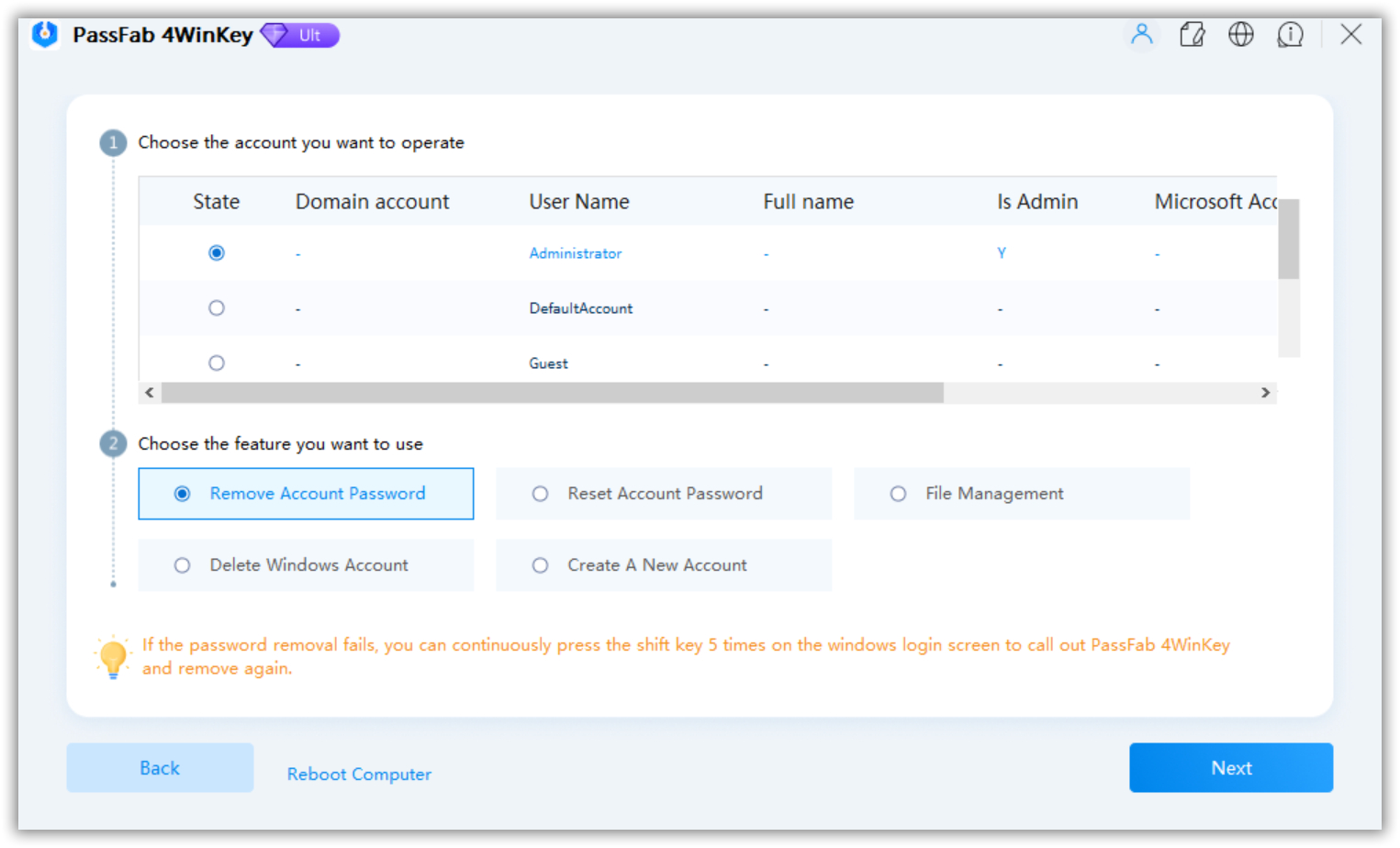 Step 4: Lastly, your password will be removed so quickly. Reboot your device now and remove the USB/CD used in the first place. Then access your comnputer with your account without password.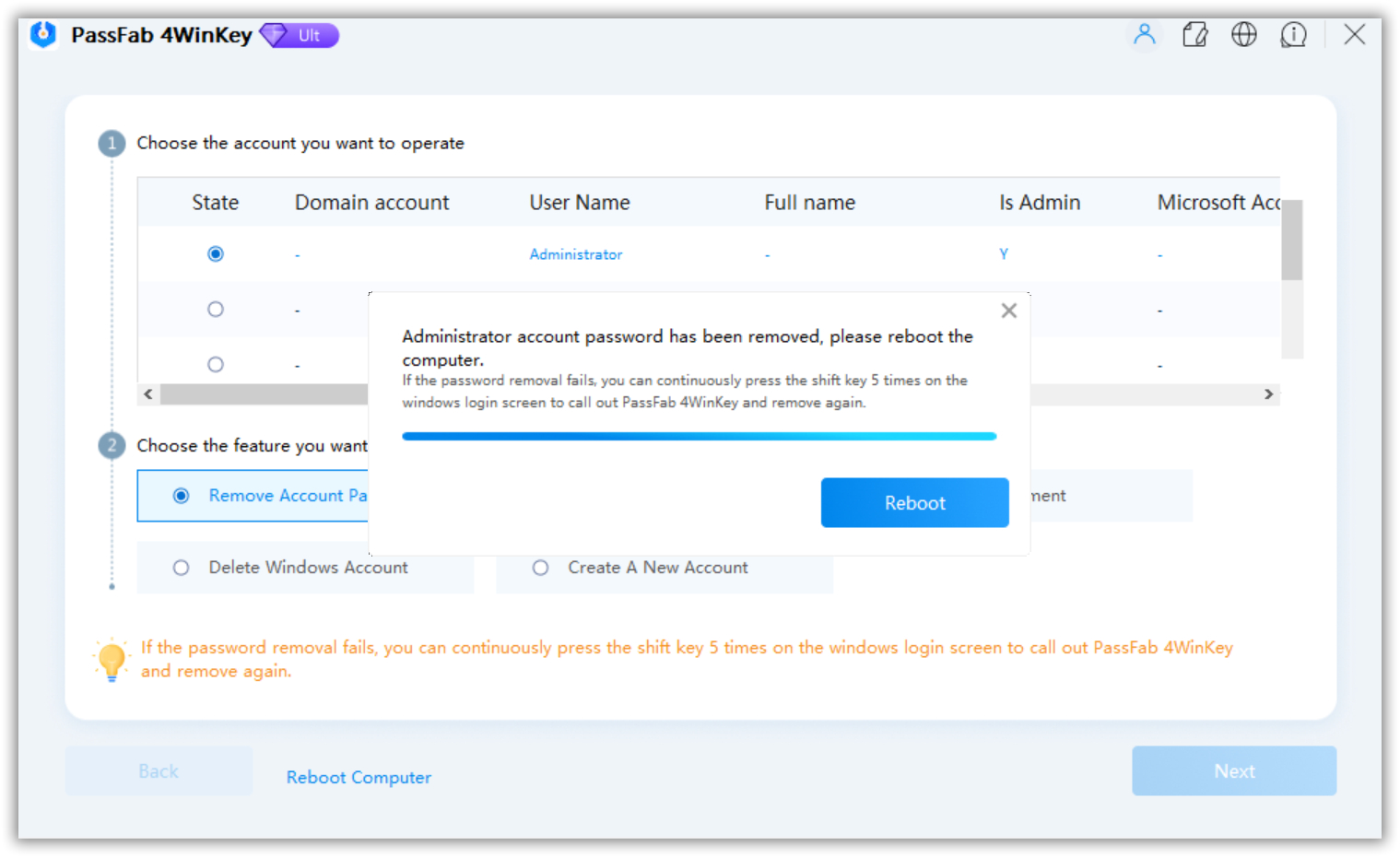 Here is the video tutorial about how to bypass password on Windows 7 without data loss without resetting:
Part 3. Bypass Login Windows 7 without CD
In this next section, we are going to make use of a USB flash drive instead of a CD to get through the Windows 7 Password. Let's discover the tutorial on how to Windows 7 login bypass Password without a CD.
Step 1. Plug your USB flash drive into the computer and make sure to format it before proceeding. Then hit on "Start' button on your keyboard and type "Reset'. Hit on "Create Password Reset Disk' option.
Step 2. On the "Forgotten Password Wizard' and then select your USB flash drive from the dropbox available. Hit "Next" afterwards and disconnect the USB when the process completes.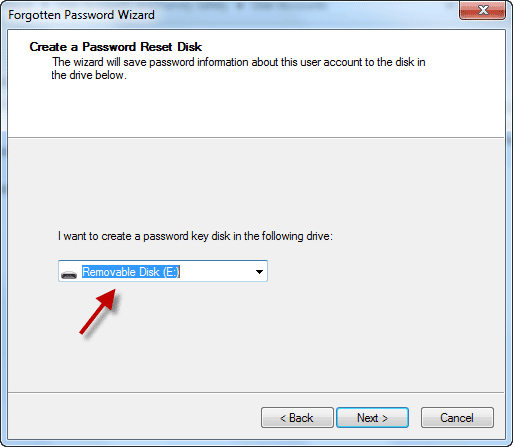 Step 3. Now, you're good to go. Reboot the device and then plug USB back into the PC. You then need to punch in the wrong password to make the "Reset Password' option visible. Hit on it and proceed further.
Step 4. A "Password Reset Wizard" window will come up. Choose your USB flash drive and then hit "Next".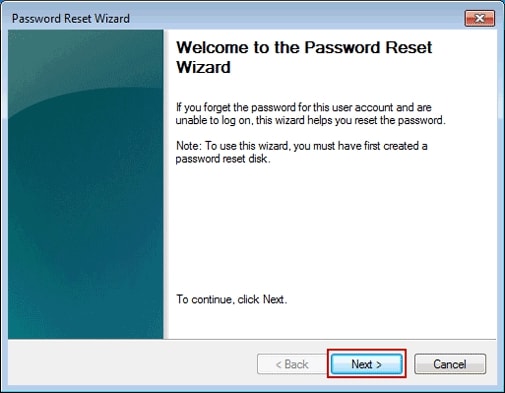 Step 5. Lastly, feed the new password in the next window and go along with all positive options. That's it, you can now use this new password to get through the Windows 7 lock screen.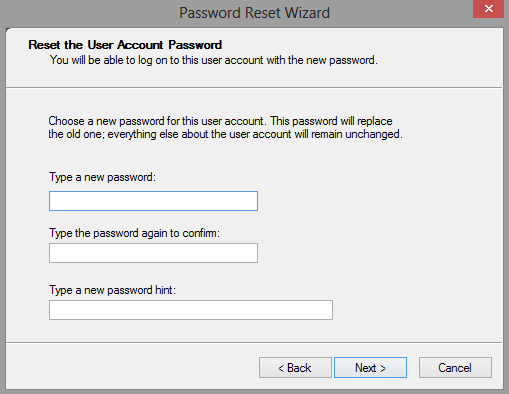 Part 4. Password Bypass Windows 7 with Reinstallation
If you don't care about the data in it, you can reinstall Windows 7 system, or you can just upgrade Windows 7 to Windows 10 directly. In that case, how to do that with the easiest way? We can use PassFab for ISO to bypass Windows 7 password with reinstallation. This software does well in burning ISO to USB.
Let's see how to use it as below:
Step 1. Launch PassFab for ISO after downloading and installing. Then choose Windows 7 version ISO file and begin to download Windows 7 ISO. It's 3GB size so you have to wait. If you have dwonloaded from another way, just import it to this software.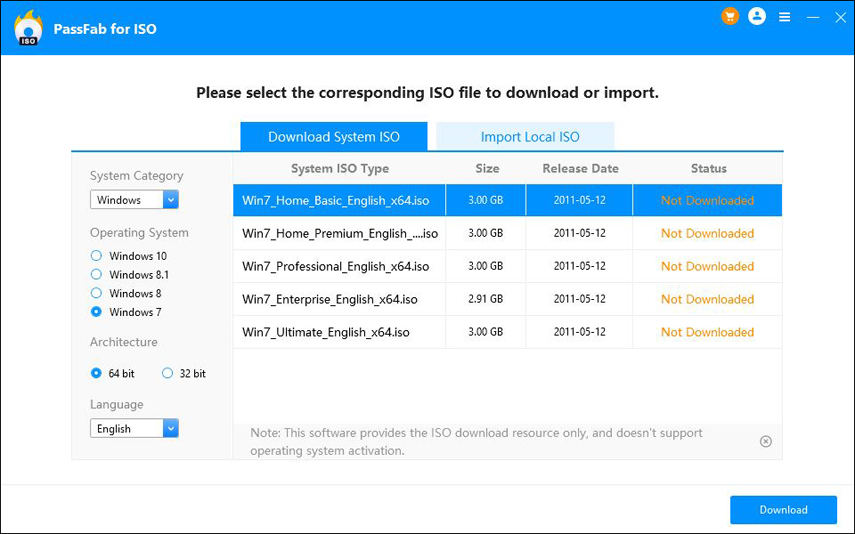 Step 2. Choose the USB, CD or DVD you want to burn, and then click "Burn" button. Note that all the data in your device will be erased, so you had better backup them.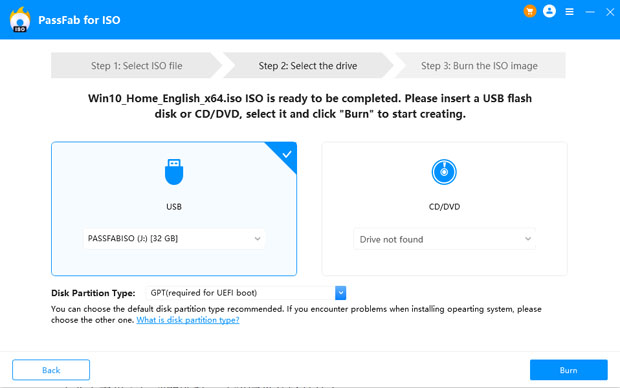 Step 3. After a while, your will burn Windows 7 ISO to USB successfully.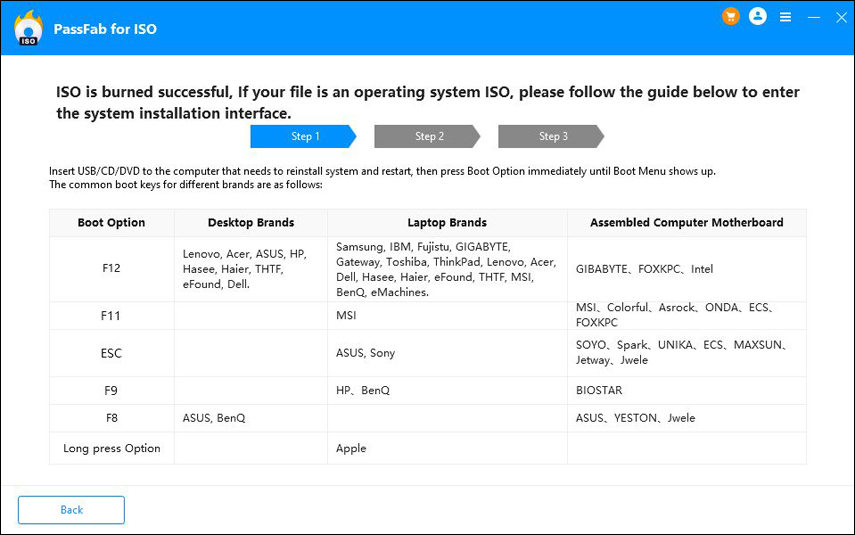 Step 4. Now let's follow the on-screen instruction to reinstall your Windows 7 system. After that, you will bypass Windows 7 password while login your computer.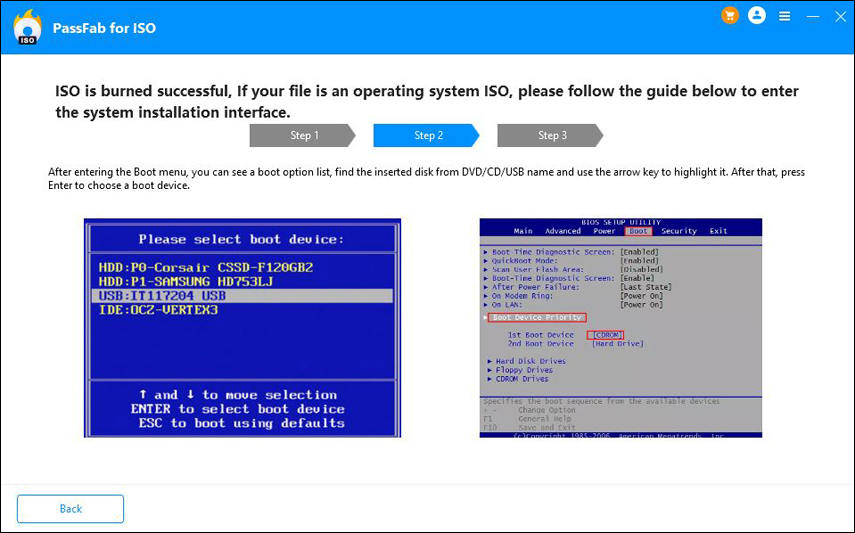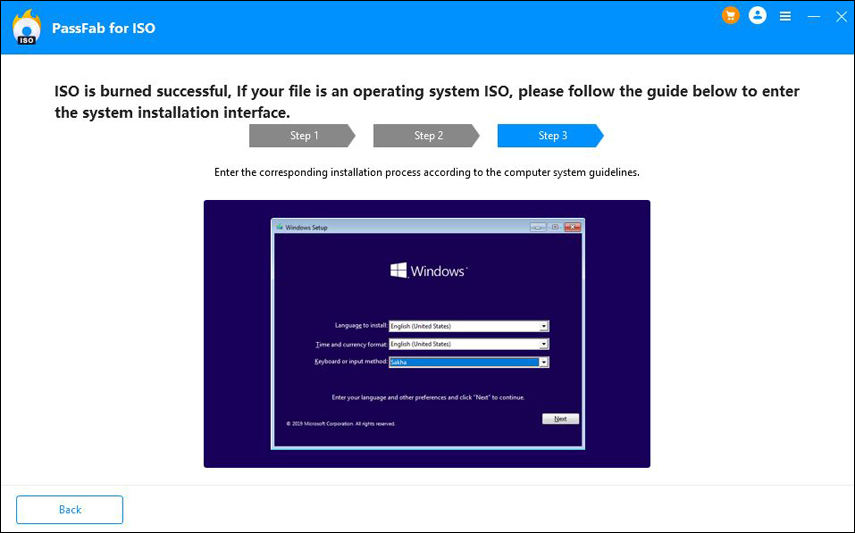 Read Also: How to Upgrade Windows 7 to Windows 10
Conclusion
We offered you 4 simple and trouble-free ways to bypass or remove Windows 7 password. No matter what method you use, we just hope you are able to get out of the trouble after reading this article. Have you started bypassing process or not? If not, begin now and gain access to your PC. We wish you good luck. Please do let us know how this article helped you. Thanks!