Losing the Windows 7 login password is the most annoying experience for any use. It bars you from accessing the data on computer. But gone are the days when you've to go through a tech-savvy process to get past Windows 7 password.
We have gathered the most useful and reliable methods to help you learn how to bypass Windows 7 password in just a few minutes.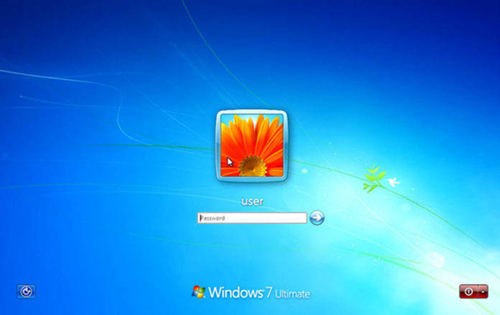 What is the Best Way to Bypass Windows 7 Password?
If you want the simplest and easiest way to bypass Win 7 password, then this PassFab 4WinKey is what you need. It is the most professional and comprehensive to reset or remove the Windows password on Windows and Mac – having a 100% recovery rate.
With just a few clicks, you can crack the Windows 7 password using PassFab 4WinKey, no matter how you have lost it.
Key Features
Reset and remove the Windows password quickly
Create Windows Password Reset disk without any hassle
Delete an old Windows local or administrative account
Text Guide:
Install and launch PassFab 4WinKey on an accessible computer and plug in a flash drive.

When the program detects it, hit on Next to burn it.

Now, insert this burned drive into the locked computer and boot it from flash drive.

When it reboots, choose your Windows OS and hit Next.

Here, click on your account and then, tick the Remove Account Password option. Click on Next.

When it does, hit on Reboot and start using your computer.
That's how simple and easy it is to use PassFab 4WinKey. No other tool till data offers such intuitive and straightforward procedure to remove your Windows password.
Video Guide:
If you're still having any difficulty in understanding the steps, please refer to this video to clear up your doubts.
Way 2: Bypass Login Windows 7 with Command Prompt [Complained Low Success Rate]
Another popular way of bypassing the Windows 7 password is via Command Prompt. This method has very low success ratio but since it is free and doesn't cause any data loss, it's worth a try.
All you need is a Windows installation disk to implement this method. Check out yourself how to bypass Windows 7 password with command prompt:
Insert the Windows installation disk into your locked computer.
Boot your computer from the installation disk.

When it reboots and enters the installation interface, hit SHIFT + F10 to bring up the command prompt.

Now, run the below two commands one by one in the Command Prompt window.


(Note: You need to replace "d" with your system's drive letter)
move d:\windows\system32\utilman.exe d:\windows\system32\utilman.exe.bak
copy d:\windows\system32\cmd.exe d:\windows\system32\utilman.exe


After successfully executing them, run the "wpeutil reboot" to restart your computer. Remove the installation disk quickly.

When the Windows restarts, click on the ease of Access icon to open the command prompt with administrative privileges.

Finally, execute the command: net user <username> <password>.(Use your username and enter a new password)
After that, again run the command "wpeutil reboot" to reboot your computer and start using your computer.
Way 3: Windows 7 Login Bypass via Password Reset Disk [Complex]
This method is viable only if you have created a Password Reset Disk before forgetting the Windows password. Also, it entails a complicated procedure which is why it isn't suitable for users not so familiar with tech.
Enter the old password on your PC. It will show you an error.

Now, click on the Reset Password option and hit Next.

Insert the password reset disk and when it appears on your screen, click on Next to continue.

Choose the location of the reset disk from the dropdown option and hit Next.

Enter the new password and type it again in the corresponding tabs.

Hit Next and the program will reset your password.
Way 4: Bypass Win 7 Password through System Repair Disc [Complex]
Bypassing the Windows password via System Repair Disc is yet another proven way for Windows 7 bypass login screen. You need a System Repair Disc to apply this method. If you don't have one, create it on another Windows 7 PC.
This method isn't as simple as a few mouse clicks but if you follow the below steps carefully, you won't face any technical issue:
Insert the System Repair Disc into the locked computer.
Navigate to BIOS and boot your computer from the repair disc.

On the System Recovery Options, select the "Use recovery tools …" option and hit Next.

Run the following commands one by one in the same order:
cd windows
cd system32
ren sethc.exe sethc.exe.bak
copy cmd.exe sethc.exe

Now, exit command prompt, remove the repair disc, and restart your computer.
When it reboots and reaches Windows login screen, hit the Shift key 5 times to enter the command prompt.
Finally, run the command: net user <username> <password>.
Now, restart your computer and Windows password screen won't show up.
Conlcusion
| Tool | Review Stars(5 Stars) | Success Rate | Difficulty | Time Taken |
| --- | --- | --- | --- | --- |
| PassFab 4WinKey | 5 | Almost 100% | Very easy and straightforward | Just a few minutes |
| Command Prompt | 3 | Very low | Complicated | Medium |
| Password Reset Disk | 4 | High | Difficult for beginners | Long |
| System Repair Disk | 3.5 | High | Complex | Long |
Hopefully, you won't face any issue in bypassing the Windows 7 password after reading this guide. All the methods outlined are proven and tested to get the job done for you but we recommend our users to install PassFab 4WinKey to ensure a smooth and hassle-process of removing the Windows 7 password.
The above table further clears it up why PassFab 4WinKey is your best bet when it comes to how to bypass Windows 7 password without resetting.