Forgetting the password is a very frustrating situation that can be faced by anyone who uses a PC or Laptop. Whenever someone faces this kind of situation the first thing they will do is click on the "forgot password" option. But there might be a very less chance that it helps in recovery of the password. Because when users opt the "forgot password" option for resetting the password, the link is sent to the user's email address which they used on their Windows.
In certain cases, most of the people don't even remember their email address. Sometimes people try to guess the passwords by entering their phone number, birth date, home address and the combination of their name or phone numbers. But, it is not important that the above hit and trail method will surely work.
Part 1: Why to choose PassFab 4WinKey?
If you unfortunately forgot your windows password, don't worry! You can try your last password you remember, but even that doesn't work then the last option is to download the password recovery tool on your computer. There are many various types of password recovery tool on the internet and you can easily download them for free of cost. These tools are easily bypass XP password and provide you the reliable source for resetting your password.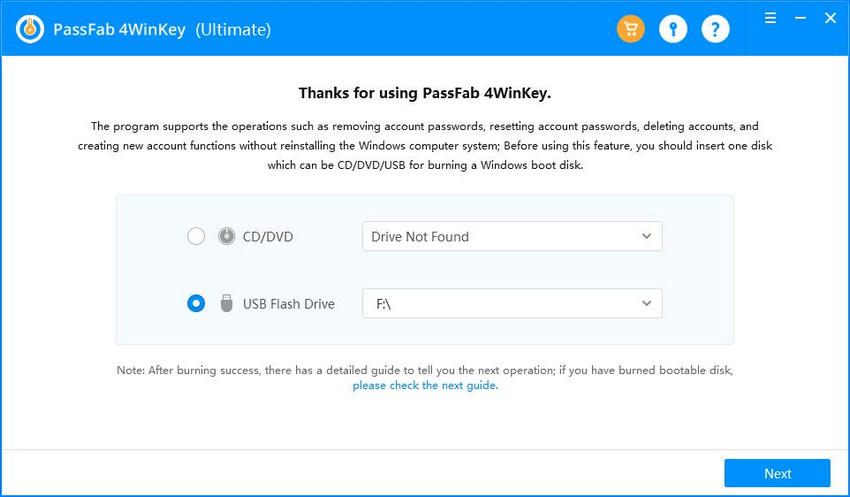 One of amazing tool available on the internet is a PassFab 4Winkey tool, it is downloaded by millions of users and it provides the best result for recovering the password. This tool is specially designed for Windows recovery tool, which allows you to unlock a protected computer or any deleted PC Password on any windows operating system including Windows 10, 8.1, 8, 7 and XP. The PassFab 4Winkey works in a very effective way and doesn't format your computer system or re-install the system. This tool performs the various functions like recovering the lost or forgotten Windows XP admin or login password. You don't need any other tool or software for Windows XP password bypass.
Comparison between PassFab 4Winkey and WinGeeker password recovery tool:
PassFab 4Winkey was recommended by many Microsoft Windows users, and you can also try this software if you ever forgot your windows password. Some of the comparison which makes PassFab 4Winkey better from other recovery tools.
Cost effective: The PassFab 4Winkey is the tool which standard version is cost of 19.95 dollars. And WinGeeker also has the paid version of around 29.95 dollars.
Doesn't require any other tool: The PassFab 4Winkey doesn't require any other third party to complete the password recovery process. And WinGeeker don't need any kind of tools for recover the password.
Easy to use: The PassFab 4Winkey user-friendly interface helps the new users in recovery the forgot password in very easy or simple way. As compared to WinGeeker it is also simple to use and reliable.
Even though i compared these two products, but it is undeniable that these two products are good products.
Part 2: PassFab 4WinKey's Features
Some of the features of PassFab 4Winkey which makes it the best choice for millions of users are given below.
Efficiency: The PassFab 4Winkey works in a very effective way compared to other password recovery tool. Its high technology helps the user in fixing their all password related problems in very high efficiency.
Free upgrade for a lifetime: If once you download the PassFab 4Winkey then you will get the lifetime free service of an upgrade. It is very simple and easy to use or you will easily bypass your Windows XP password.
Supported Windows: Most of the people want to know about how to bypass windows XP professional password, the PassFab 4Winkey supported all the windows operating system. if you want to recover your forgotten password of Windows XP professional then it's the best choice for you. Not any other password recovery tools are compatible with all windows operating system.
Part 3: How to use PassFab 4WinKey
If you want to know that how to bypass Windows XP password, then we are providing you the easy and reliable way. The PassFab 4Winkey is the best password recovery tool for Windows XP. You can easily download this tool from the internet for free of cost. In below we are providing you the simple and easy step to bypass your Windows XP Password.
Step 1: First download and install the PassFab 4winkey tool on your computer or PC. Once the installation process is completed, then click on the tool icon to open the tool. After that, you will see the tool homepage and select the operating system Microsoft Windows XP and also select the reset password option.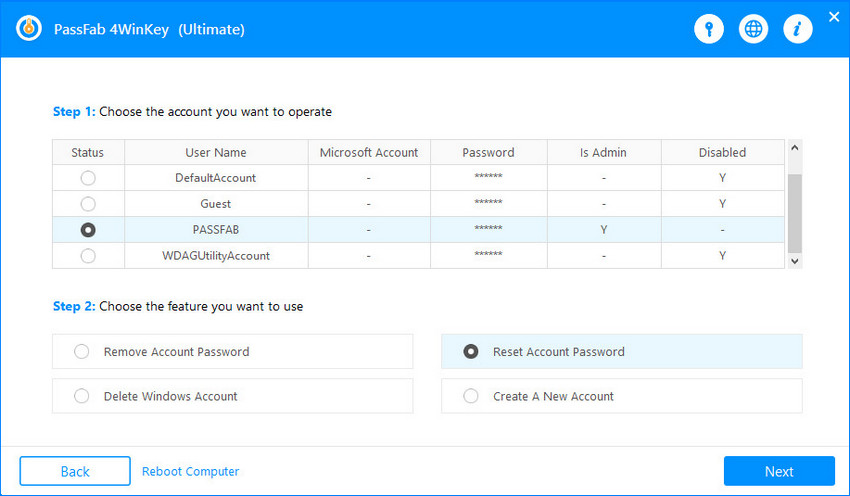 Step 2: After this, new windows appear on your screen where it asks you to chose the user account like admin, Microsoft or guest account etc. Then you will see the account name in the user box and also see the default password of the account. Whether you can use the default password or you can change the password. Then click on the next icon and your password is changed successfully.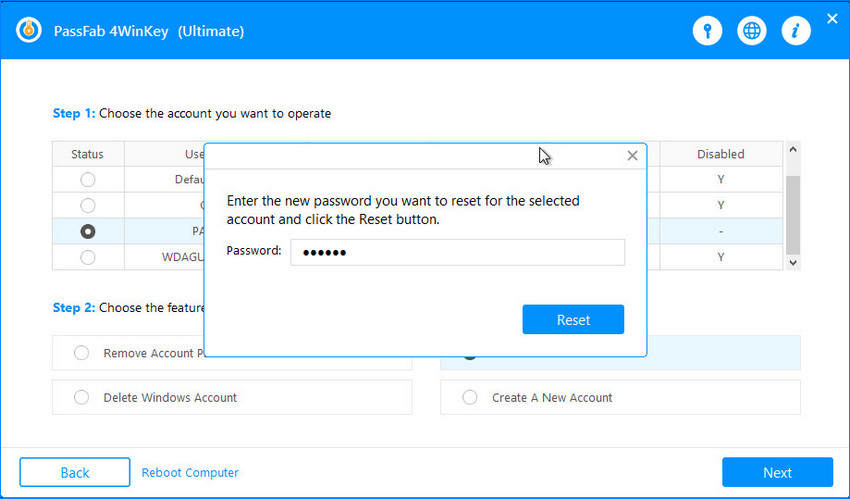 Step 3: After that, new windows appear on your screen and click on the reboot button for restarting your computer. And you can easily log into the new system of the window with a new password.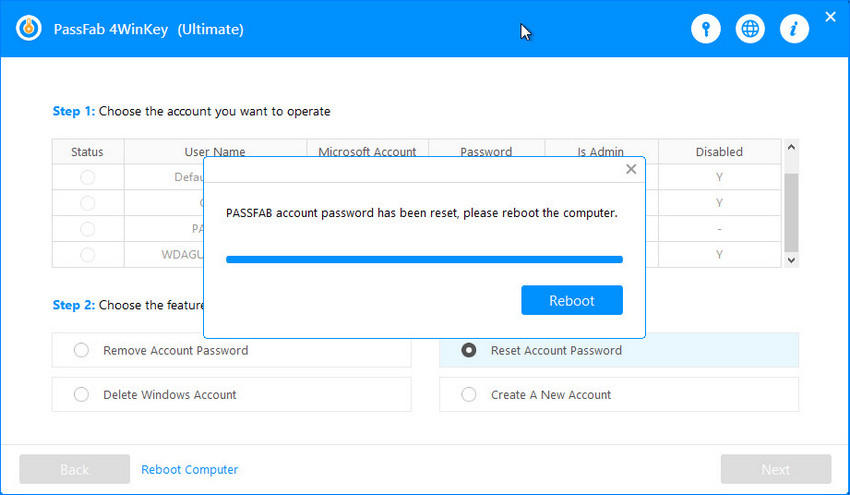 Summary
There are many different ways on how to bypass the Windows XP password, but the PassFab 4Winkey password recovery process is the best. If you ever forgot your password, then use the PassFab 4Winkey tool as it is effective and reliable tool.