Changing your laptop password regularly is a good practice. Over time, people around you might find out your password and might even misuse your computer to do some illegal stuff. In the end, the whole blame will come on you because the laptop was registered in your name. The key is to change laptop password every three months.
Part 1. Change Laptop Password with PassFab 4WinKey
And while the practice is ideal, it might find you situations where you forget what your new password was. If you are in the situation right now, the first thing that might have come to your mind is factory reset. But when you do that, you lose all the stored information, some of which might be confidential or very close to your heart. That's where PassFab 4WinKey comes into the picture. Let's learn how to change laptop password if forgotten.
Whether you have a Toshiba laptop or a Sony or HP one, you can change laptop password with no difficulty. Also, PassFab 4WinKey works in the same way on all Windows versions. Using the software, you create a Windows password reset disk, which helps you create a new password.
There are multiple versions of PassFab 4WinKey versions available, including Ultimate, Enterprise, Professional and Standard. They all work in the same manner. Let's take a look at how to change laptop password using the software.
Step 1. Make sure you have a computer or laptop available to download the software. Download and install PassFab 4WinKey on it. The entire process will take a few minutes.
Step 2. Once installed, run the software on the computer. Insert a CD/ DVD or USB Drive to burn to the software of. Select the removable disk and click on Burn.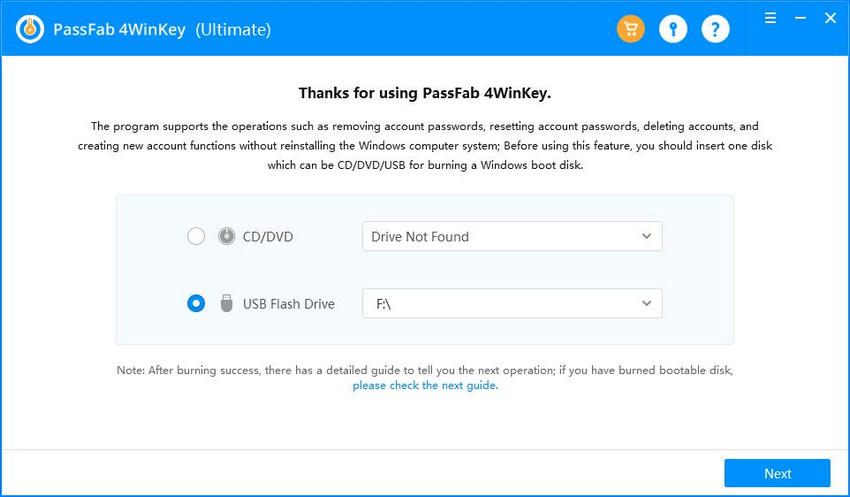 Step 3. If you choose to insert a USB Drive for burning, a message will pop up on your screen informing that all information stored on it will be erased. Click Yes. The burning process takes around five to 10 minutes.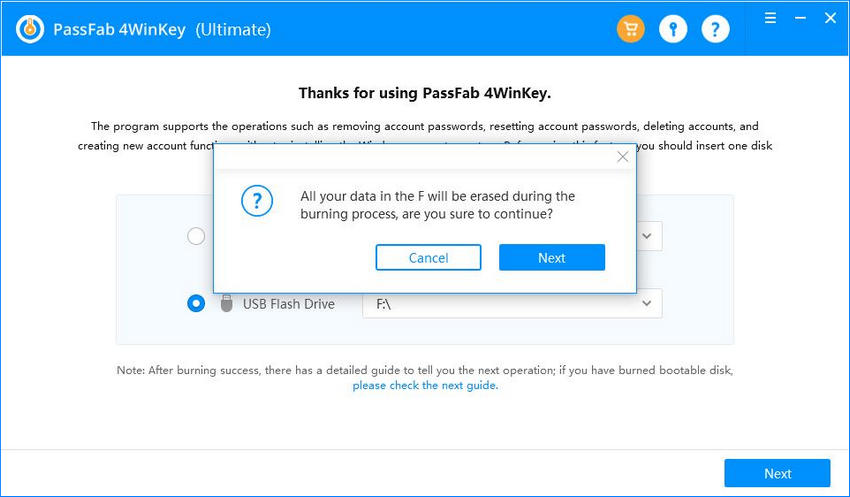 Step 4. Once complete, another dialog box will pop-up on your screen. It will contain the steps that you have to follow from after that.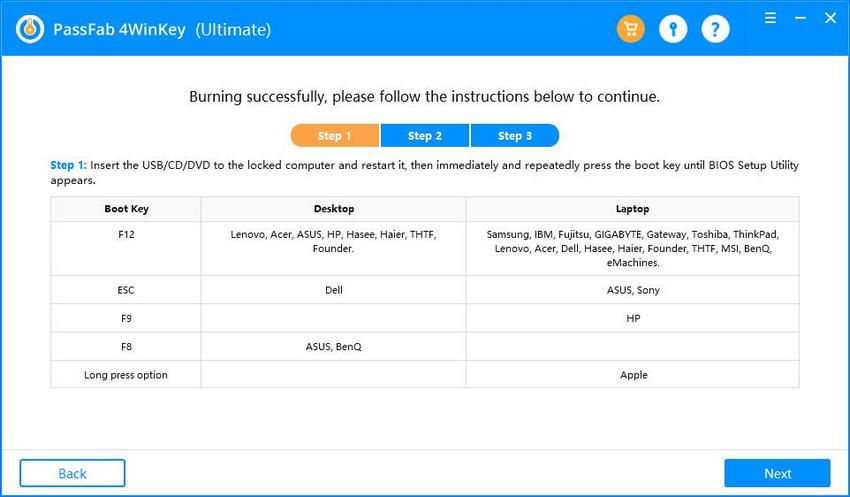 Step 5. Eject the removable disk and insert in your laptop. A dialog box will immediately appear on your screen. Click Select Windows and choose your laptop's Window version. Select "Reset your password" in the second half of the dialog box. Hit Next.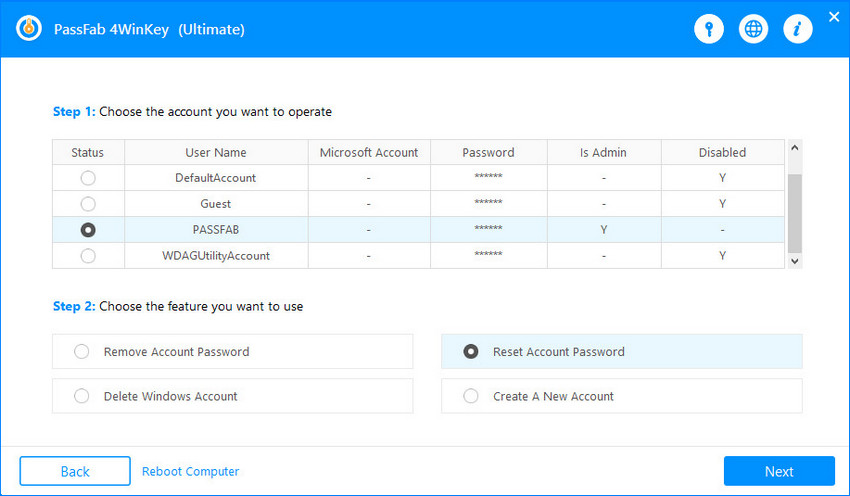 Step 6. In the Manage Account section, choose your username and type the new password. Click Next.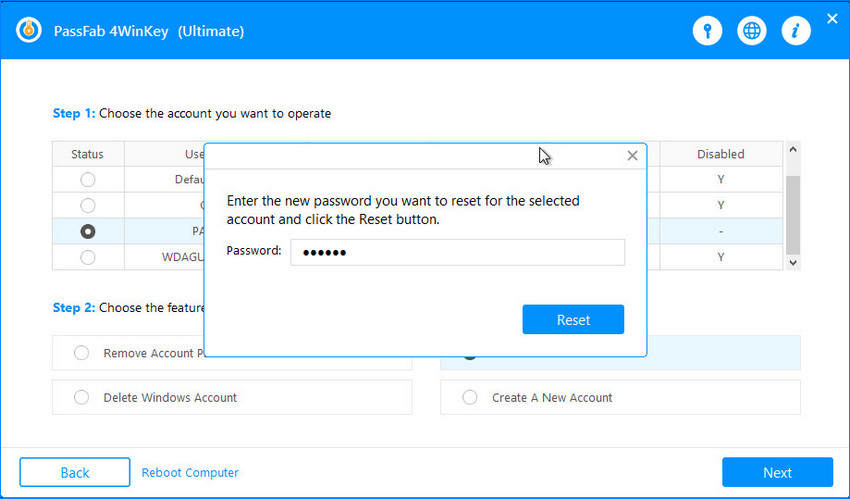 Step 7. After the processing is done the software will ask you to reboot your computer. Make sure to remove the removable disk before hitting Reboot. Enter the new password when the laptop restarts.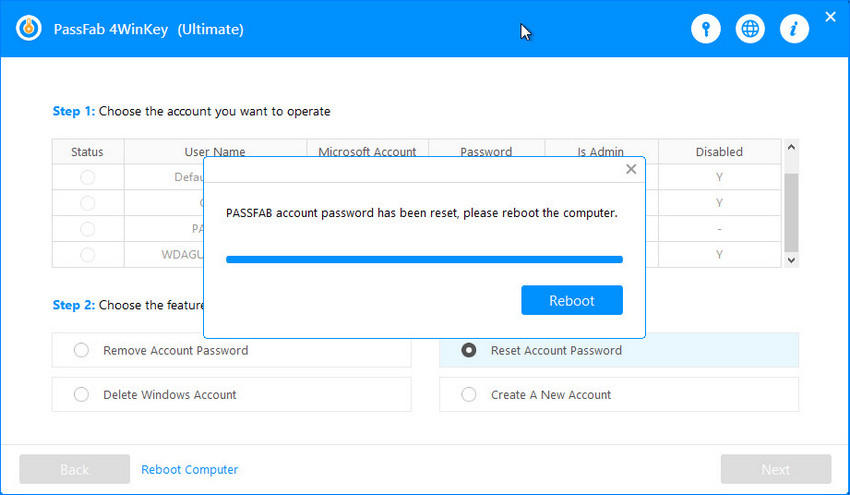 Part 2. Tips for Windows Password
When it comes to creating a strong password for your laptop, you need to get creative. Since you have to change regularly, you should learn how to change laptop password HP and help to stay equally strong, so that no one can guess what it is.
Here are some tips that'll come handy:
1. Follow the basics
Follow the most basic rules of creating a strong password. Include at least one lowercase and one uppercase along with a character and a number. The password should be at least eight characters long. If you are paranoid about someone breaking into your laptop, you can keep a password that is 20 characters long. Don't keep a password longer than that because you'll make a mistake while typing it.
2. Be careful what you click
Don't just click on any link that attracts you. Some websites ask you to enter your password or change it. These are scam websites that want to attack your system, so it's better to stay away from them.
3. Store it somewhere difficult
How to change laptop password Toshiba when you don't remember it? Store it in a private place. Many people write the password on a sticky note and paste it on the laptop screen. Don't do that because it is the stupidest thing you can do. Stick it under your kitchen shelf or in one of the drawers of your bedside table.
4. Never share your password with anyone
It goes without saying that you should never share your laptop password with anyone. If someone's come at your home and want to send an important mail or anything, log in and then give them the laptop. If they need to use it again, log in again but no matter what happens, never tell them the password.
5. Sentence password
Pick up a random statement with 20 to 25 characters and make it your password. You don't need to follow the password basics rule. A statement password is one of the most difficult passwords to guess, so your laptop will always be safe and out of bad hands.
Conclusion
If you are a parent and concerned about the child, don't ask them for their password. If your child is young, then it is fine but give your teen some privacy. Help them develop healthy password habits so that they don't have to go through virus attacks and cyber-crimes. Be prepared for they forget their password because that's definitely going to happen. Download PassFab 4WinKey, so that they won't have to factory reset the laptop.