Best Alternative to iSeePassword Windows Password Recovery
We all know that sometimes we forget important passwords and we do not keep them on paper for security reasons. As far as our Windows computer is concerned, we lock it with an administrator password because we store all files and other important items on our computer and we do not want anyone else to view our confidential data. But what to do if you have forgotten your Windows password, you are locked out and cannot access your computer as if you are a stranger? In such a case, you might need different tools to regain access to your PC, these tools are called Windows password recovery tool. One of such Windows password recovery tools is iSeePassword Windows Password Recovery.
Introduction to iSeePassword Windows Password Recovery
iSeepassword Windows Password Recovery (Pro) is a program that is used when resetting Windows passwords. It uses different types of attacks to access the system and reset the password. This program not only resets the password on your Windows system, but it can also completely remove the password from your computer. In short, this tool deletes the login screen of your computer and gives you the possibility to open it again. This program is entirely safe to use because no data will be corrupted on your computer and you can use it to reset any user account, including local, administrator and root profiles. Although it is a great tool, it is always good to have a few good alternatives.
This program has been tested on the almost unlimited number of computers from different brands such as Samsung, Sony, Asus, Lenovo, HP, Dell, etc. It also gives you the possibility to create a password reset disk with your USB or CD / DVD driver that you can use anytime and anywhere to reset your computer password.
iSeePassword Windows Password Recovery is considered to be one of the Windows password recovery programs currently available on the Internet. It is one of the few software capable of decrypting more than 8 passwords, mixed with special characters.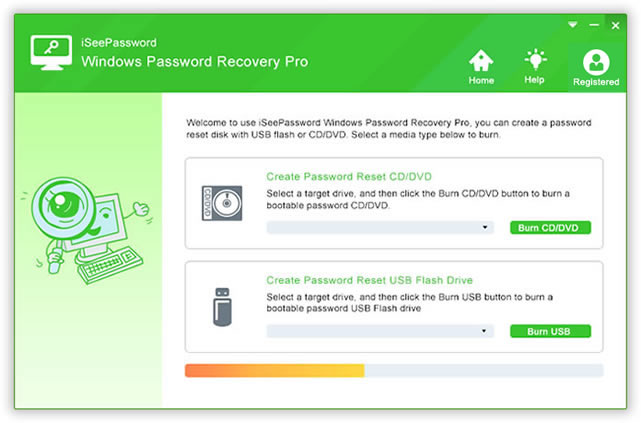 Best Alternative to iSeePassword Windows Password Recovery
Well, I am sure iSeePassword would solve your problems regarding the forgotten password. However, if you are still cannot figure a way out even after using iSeePassword, I would recommend you an even better software named PassFab 4WinKey, that will surely solve your problems in a matter of minutes.
PassFab 4WinKey is the world's leading Windows password recovery tool. It's an extremely powerful tool that works well with all versions of the Windows including Windows 10, 8, 8.1, 7, XP, and Vista. It is an extremely powerful Windows recovery password software utility that can be used to recover Windows lost or forgotten password in the best and simple way. You must have it on a bootable USB or CD/DVD to make use of it. It was designed using X64 assembly language.
Now, we will explain why PassFab 4WinKey is the best alternative to iSeepassword Windows password recovery software considering its great features and confirmed advantages that have been tested by other users.
PassFab 4WinKey can make things easier and more convenient when it comes to recovering and resetting the Windows password in case you have forgotten or lost it. So, I recommend this tool, I have tested it on several Windows computers, and it succeeded every time. It is so quick and straightforward that the task of resetting the Windows password has never been easier and successful. PassFab's methods of resetting Windows password is identical to iSeePassword, however, it uses the stronger algorithm that yields better and faster results.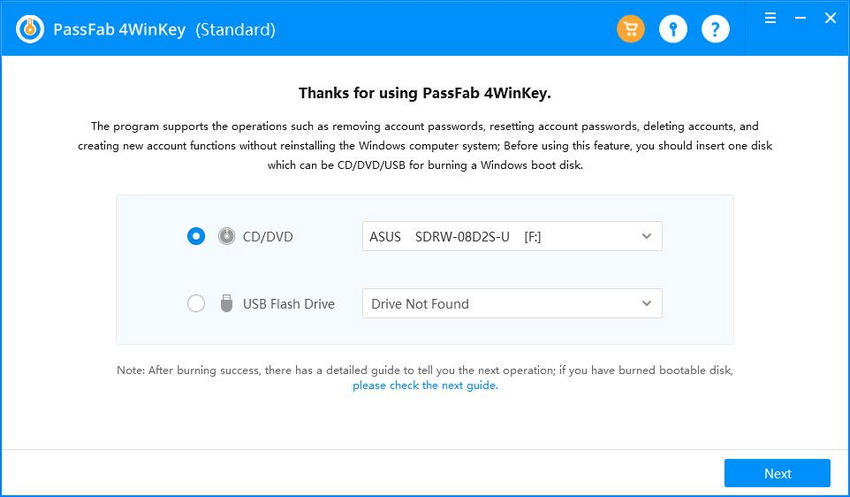 The Advantages of PassFab 4WinKey
PassFab 4WinKey is the easiest and best alternative to iSeePassword Windows Password Recovery, offering the most successful and fastest password recovery options. To use this program, visit the site and download it, burn it to a CD/DVD/USB and boot it from the disk to reset/remove the Windows password. After that, the user can access Windows without a password or set a new password. We have mentioned the key-features and advantages of PassFab 4WinKey below, which show how superior PassFab 4WinKey is as compared to iSeePassword Windows Password Recovery.
Restore the Windows password for the administrator and other user accounts (including Microsoft account.)
Four editions that are provided to help you recover, reset and delete the Windows password
100% recovery rate and password reset in seconds
Three simple steps to restore Windows password without reinstalling the system.
No technical knowledge is required.
You can use GPU for up to 10 times faster results.
Full support for various brands of desktops and laptops including Dell, HP, IBM, Sony, Lenovo, ASUS and more ...
Supports all versions of Windows including Windows 10, Windows 8 / 8.1, Windows 7, Vista, 2000, and XP.
Options to create USB or CD/DVD flash drive to reset password that can be used to reset the password on any Windows PC anytime.
Comparison Table:
Characteristics
PassFab 4WinKey
iSeePassword Windows Password Recovery
User Interface

10/10

8/10

Performance

10/10

8/10

Security

9.9/10

7/10

Ease of Use

10/10

7/10

Editions

Standard
Professional
Enterprises
Ultimate

Price

Standard $ 19.95
Professional $ 29.95
Enterprises $ 69.95
Ultimate $ 45.95

Pro $ 29.95
Advanced $ 45.95

Technical Support

Active Technical Support

No Technical Support

Overall Rating

9.9/10

7.5/10
Summary
We hope that we have been able to clearly explain everything you need to know about the program. Forgetting password and resetting it can be a hectic task, so, if you are looking for an easy way out, we highly recommend PassFab 4WinKey – alternative to iSeePassword Windows Password Recovery. The interface of the program is so simple that even a person with basic computer skills will be able to reset/remove Windows password in a matter of minutes. So, give PassFab 4WinKey a try, and we assure that you would be pleased with the results.