It is always a good practice to keep different passwords for all your accounts online. These days all of us have a lot of accounts online and remembering the different passwords for all these accounts is nearly impossible. However, you can install any of the below Windows password managers to do this task for you. These are very secure and safe to store all your passwords. These password managers can also be used to create a hard to crack passwords for your online accounts. Choose any of the below password managers and forget fretting about remembering any password for your various online accounts.
1. LastPass
This Windows 10 password manager comes in two different versions, one is free and the other is premium. Both of these versions have a safe vault which can store any number of passwords and can generate passwords in a very safe and secure way.
This vault would be protected with a master key and has an added security in the form of multi-factor authentication.
The premium version of this password manager has the added features of safe cloud storage of files, advanced level of multi-factor authentication, and the capability to set up a contingency plan which becomes useful during emergencies.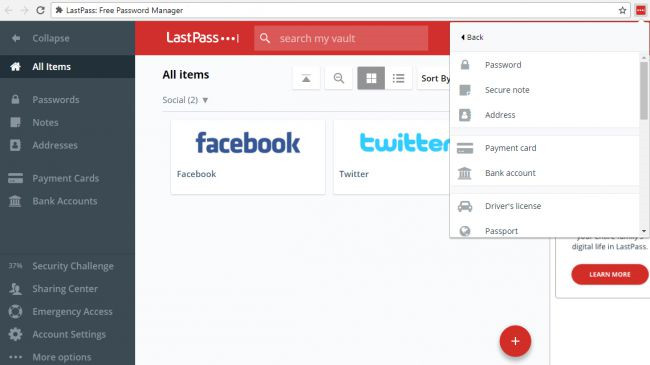 2. Dashlane
This application has some interesting features like one-click generation of password, extensive security, easy to use and the ability store different kinds of notes for future references.
Just like the previously discussed application, Dashlane also has a premium version and this version supports unlimited syncing and sharing feature.
Even the free version of this app comes with a list of extensive features all of which work flawlessly.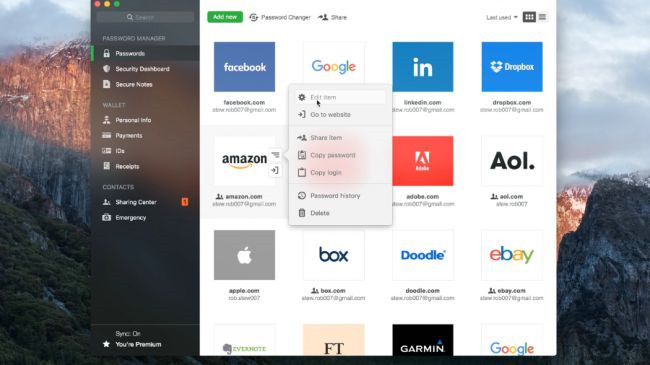 3. Roboform
This is one of the best password manager Windows which comes inbuilt with several mobile apps. This application claims that it is the best password manager out of all the available ones.
Even the free version of this application has the ability to store unlimited amount of login passwords. Other impressive features include secure note storage, application logins, ability to have emergency access and offers support through multiple platforms.
This application has a very strong password generator which meets all the specific requirements of a secure password.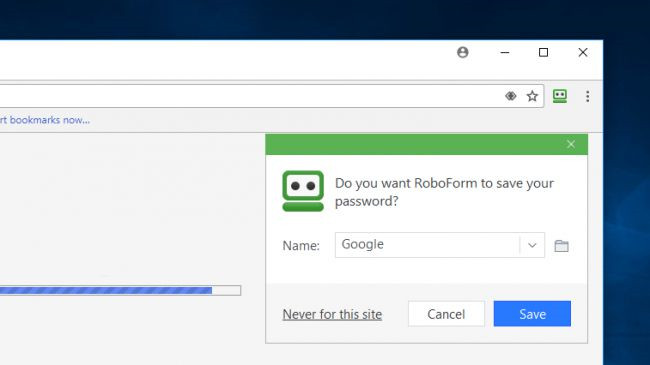 4. KeePass Password Safe
This application does not possess the aesthetics to please but it does have a set of other features like robust security, downloadable plugins and supports multiple users as well.
Many of you may come across several annoying sites online which require some specific form of passwords to be generated.
KeePass Password Safe works efficiently to produce and generate such passwords which are character specific. You can even run this program through a USB without downloading it on your Windows PC. There are tons of options to customize this program which you can play with and make it suitable for your preference.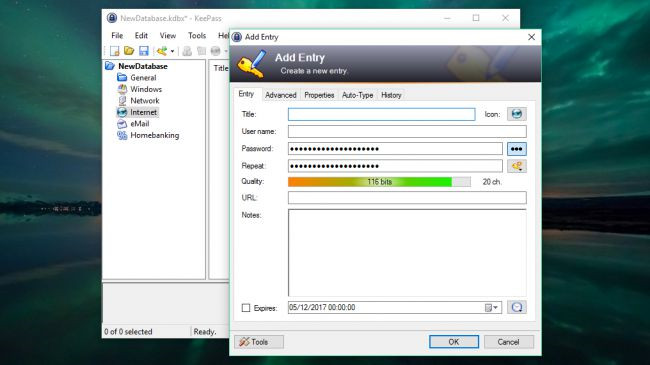 5. Sticky Password
This has been created and designed by the same developers as that of AVG Antivirus. Due to this you can be sure that you are getting the most secure password manager as AVG's top most priority is security. Even this application comes with two versions, free as well as premium.
Both these options work well to generate the best passwords for logging in to different accounts online. It has a portable USB version as well if in case you do not want to download it into a specific Windows PC.
This application comes with browser extensions as well which works well with some of the most widely used browsers like Chrome, Firefox, Internet Explorer and Opera.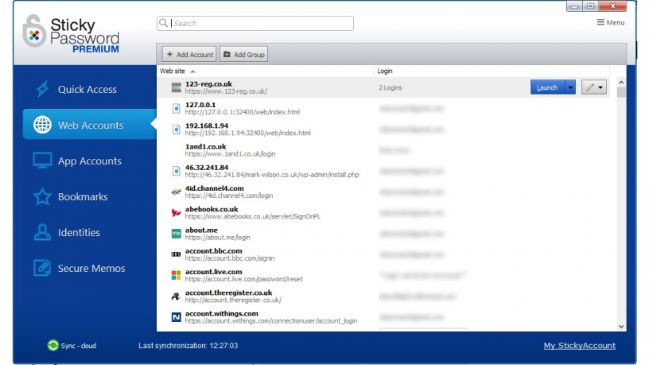 6. Keeper Password Manager & Digital Vault
This Windows 7 password manager supports all the well-known and popular online platforms and browsers. It also features a two-factor authentication system for added security and safety.
You can even safely share the password, secure file storage, full password history retention and you can also fill the forms available on web and also on online apps. The major limitation of this app is that the web form filling feature has a few limitations.
Also, this app does not offer automated updates regarding the passwords. This app focuses mainly on the security front and the latest version also features a very aesthetically pleasing outlook with all the advanced level of features.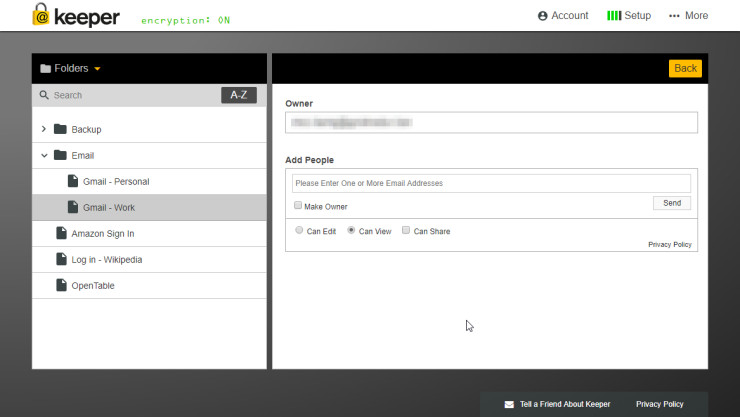 7. Kaspersky Password Manager
This is an amazing password manager which syncs across various platforms including Mac, Windows, Android and iOS. It works very well in moving or transferring the document images to an online storage space which is highly secure.
It saves all the secure notes as well as the application passwords safely. One of the disadvantages of this app is that it does not automatically fill up the passwords online and also does not include the two-factor authentication. A secure platform for login sharing is also not available.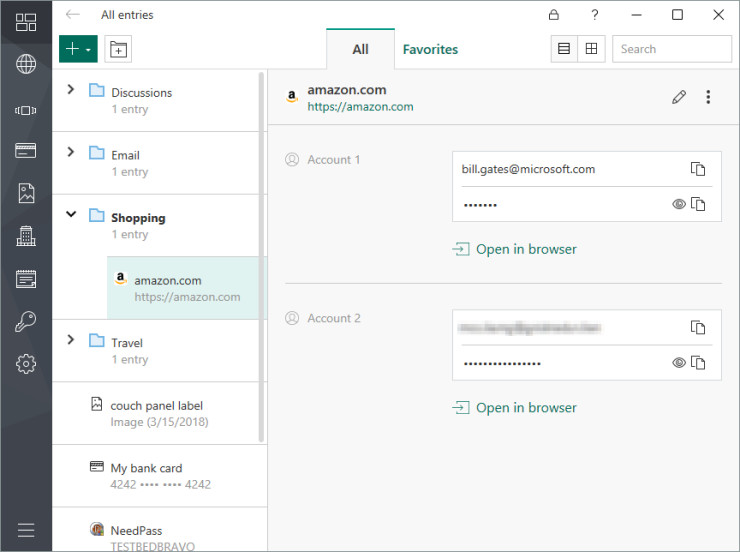 8. Myki Password Manager & Authenticator
This is one of the best password manager for Windows 10 which stores all the important data securely on the mobile phone rather than on the cloud. It also provides the browser extensions for several popular browsers.
You can authenticate yourself as a trusted user with just one single click. It can easily replace the Google authenticator with its extensive list of features. Once you create any password you can check its strength with the help of this app. This app is completely free and offers a secure platform through which you can share the password.
With the slick interface along with the enhanced in-built features this app makes for an excellent choice for secure password generation and storage.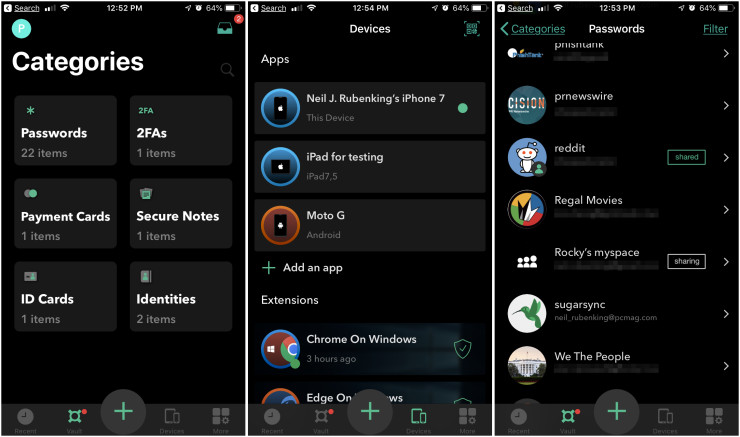 9. 1U Password Manager
You can provide the authentication on this app through facial biometrics which also includes a liveness detection. It has the ability to sync a single Android or iOS device to the several other desktops. For all the popular sites there are predefined templates.
Even this app is completely free and comes with a feature to securely share your login passwords.
However, this app does not have the ability to capture two credentials for one single site. The syncing is also not completely automatic. This is a powerful password manager but it does come with its own set of disadvantages.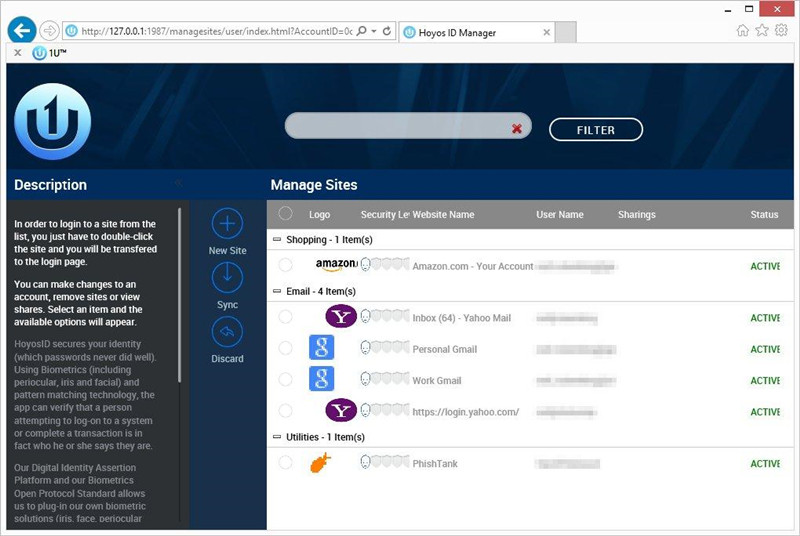 10. Avira Password Manager
All your passwords can be synced all across different platforms including Windows, Android, Mac as well as iOS devices. It provides two-factor authentication as well for added security. This is another password manager which comes for free with a set of essential features.
But, this app does not support web form filling, does not offer secure sharing, lacks digital inheritance and to access the security details you would need to download the paid version of this app.
This app is the most suitable for those people who just require the basic features from a password manager app. It does not include several advanced features but the basic features work just fine.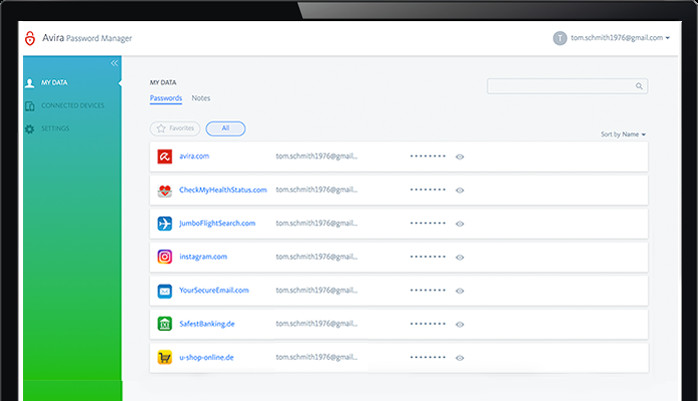 11. Enpass Password Manager
Like the password manager discussed above, Enpass Password Manager lets you sync the login passwords across several platforms. Any information relating to the password can be shared securely. The passwords can even be captured automatically.
With the availability of decent features it can easily substitute the Google authenticator. This app provides the best way to generate strong passwords for free of cost. All the passwords which are stored through this app are stored locally or by using a third party storage space on cloud.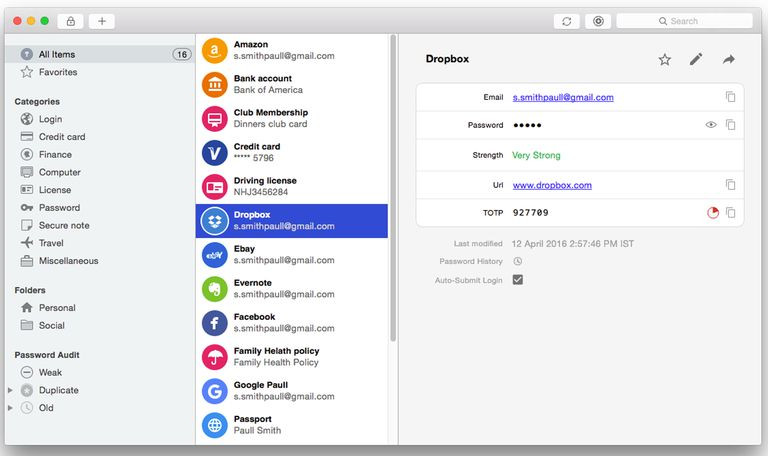 12. Symantec Norton Password Manager
This app is supported by iOS, Windows as well as Android devices. It also features some advanced attributes like automatic change of password, report of password strength and so much more for free of cost.
The password strength report gets updated automatically in the latest version. However, all these features are not consistent in their performance across all the platforms.
Other places where this app lacks in features is digital inheritance and password sharing. This app also does not feature two-step authentication and hence lacks in security when compared to its competitors.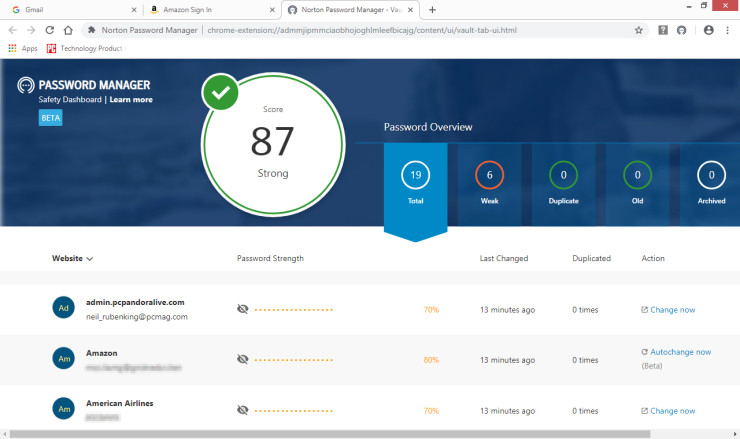 13. 1Password Manager
This is a fairly newer password manager with limited set of features when compared to the other password managers in the market. It provides browser extension for the popular browsers like Firefox and Chrome.
Only if you are a cloud user of this app can you use the highlighting feature of this app which is the Travel Mode. This mode deletes all the sensitive data from your devices just so that the snooping agents cannot find it.
This app also has a very great ability to perform the form-filling function and has an excellent two-factor authentication for added security as well.
You may be interested in: How to Import CSV File to 1Password/Dashlane/Lastpass/Keeper/Chrome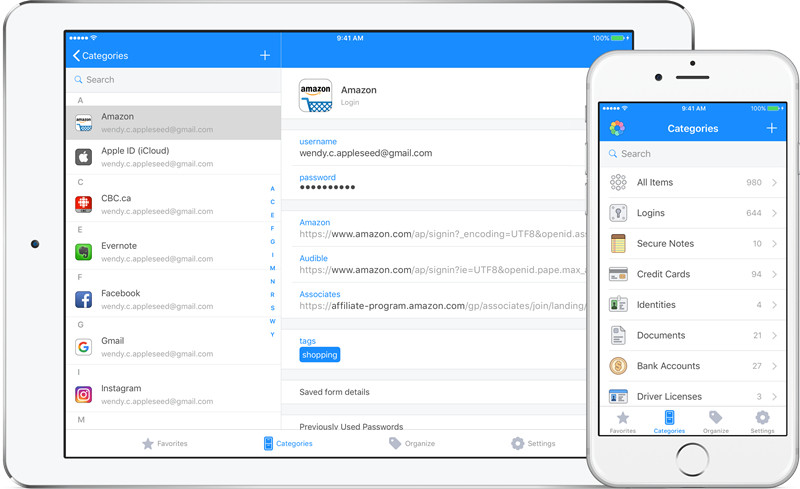 14. Blur Password Manager
This is a program which creates the credit card numbers virtually instantly. Blur Password Manager is an excellent application to manage passwords of several online profiles. It also provides phone numbers dedicated privately.
This offers a one stop solution for all your needs relating to passwords, privacy and payments online. This is an extremely secure platform which features such an extensive list of attributes which have not been seen in any other password managers.
You can choose to store your files securely locally as well as on cloud.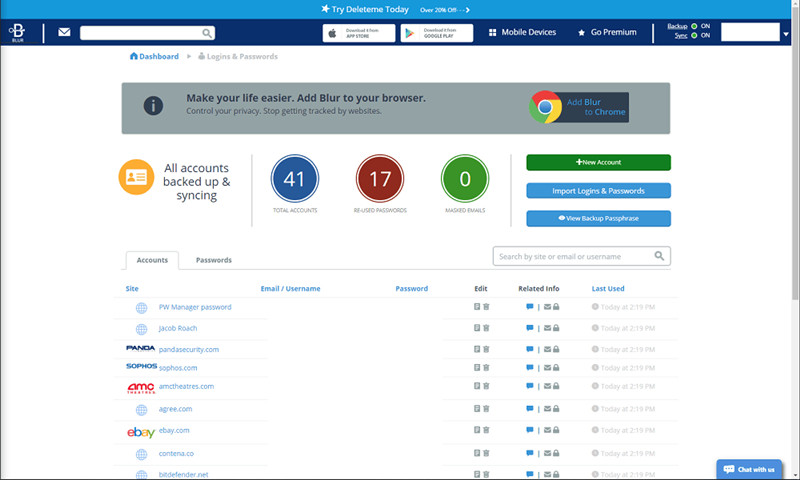 15. Password Boss
This app has a free version as well as a paid version with advanced list of features. It works on every other platform other than Mac.
If you need to access your stored passwords from different platforms you may need to find some other password manager as this one does not have the ability to do so. You can choose where you want to securely store the password through Password Boss.
Through this both the speed as well as management functions can be adjusted according to you. It supports password imports from other popular password managers like LastPass, Dashlane, RoboForm and 1Password.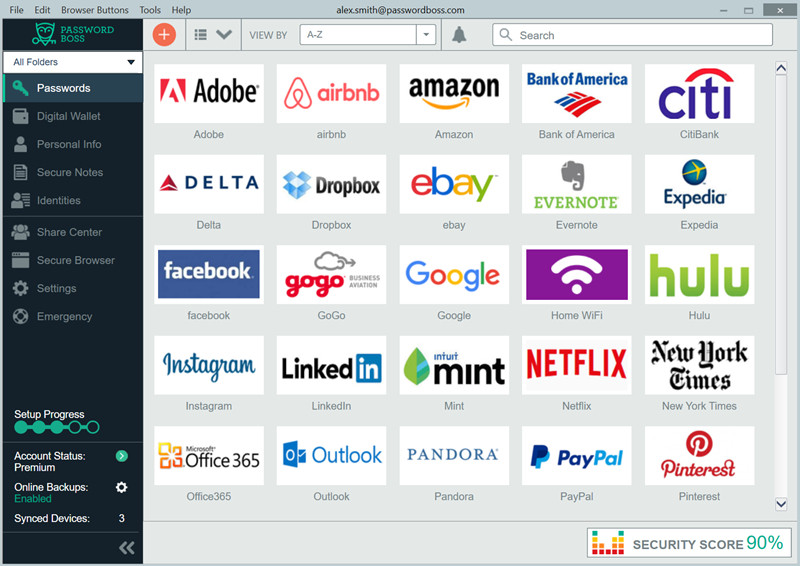 Extra Tips: Windows Password Unlocker
In case, you are stuck with a locked Windows computer, you also have the option to unlock it with a premium password unlocker tool. These tools are specifically designed to bypass locked Windows. One of the best tools that we highly recommend you to go for is the PassFab 4WinKey program. It is a fast, reliable and extremely effective tool by which you can easily unlock Windows password on your PC.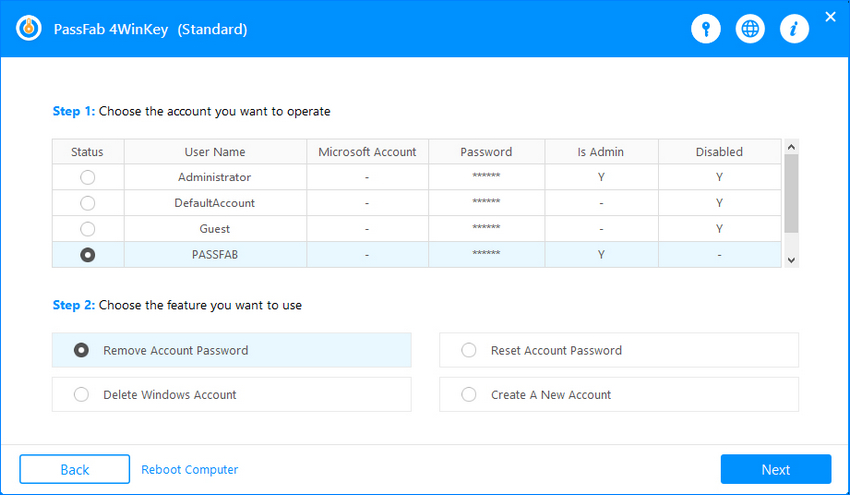 Conclusion
Overall, these are some of the top rated password managers which serve effectively to generate as well as manage all your passwords which you use on several online platforms. You can now create very strong passwords and can insert it automatically when you sign in from different sites online. Try any of the free versions first to get an idea before purchasing the paid version. Go for it!