"Hello! I recently got a new laptop and I've been trying to sign into my Microsoft Account on it to sync everything. After the initial email/password login, I get a second window that asks me to enter my current windows password to confirm that it's indeed me or to leave the box blank if I don't have one and continue..."
-from Microsoft Community
What Does Current Windows Password Mean?
Many a times, issues occurs in a very intermittent manner that halts down our work. These are enough to break your flow of work and peace of mind. One such window that frightens a person is the "Current Windows password". While, you've already entered the Microsoft password, suddenly you're prompted to a second window where for your Windows 10 PC requires you to enter current password. You end up trying several passwords and codes only to get dismayed by this window. Or maybe, you would have borrowed someone's Windows 10 PC/laptop where they are asking for current windows password.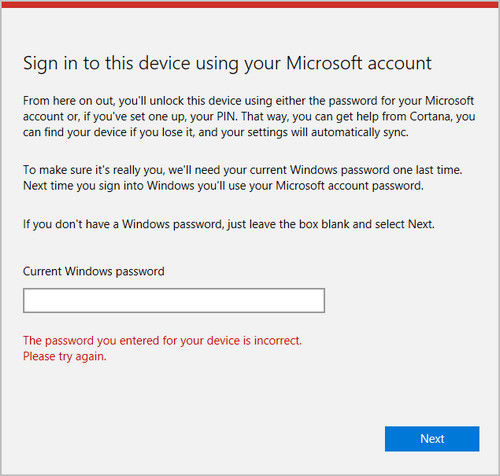 Our Windows PC, runs on the Windows operating system. In order to gain access to your whole PC, features and files, you need to give apt Windows password. Without entering the current password, you won't be able to use your PC at all. It is important to enter the password so as to keep your computer on working stage. If you've borrowed the PC or purchased a second hand PC, the person using it before, might had a different Windows password. This, you would require to regain access to that particular Windows device.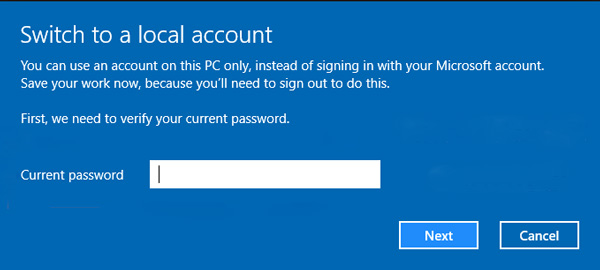 How to Reset Current Windows Password Safely
While you're trying to get into PC and you get prompted to the current Windows password. It is indicative of your computer asking to get the current Windows password. That is the Microsoft account password which was first worked on your PC. As we know this generally arises in situation where you're using a second hand computer. To bounce back from this problem, PassFab 4WinKey is the ultimate software you can opt for.
This highly powerful software is flared to recover or reset all kind of Microsoft or local account or even Admin account password in a lightning fast speed. PassFab 4WinKey gives you the power of creating a Windows password reset disk on a variety of mediums like USB/CD/DVD etc. It is purely compatible with the latest Windows operating system and can manage to work with lower models like Vista/XP etc. Moreover, you can get on with advanced features for burning password recovery disk with customized image files.
Here is the comprehensive guide to reset the current windows password and regain access to your computer.
Step 1: Download PassFab 4WinKey on PC/Mac
First of all, head on to download PassFab 4WinKey software from its official website. Launch program and select "USB Flash Drive" option from it. In the meanwhile, plug in an empty USB drive into your PC and click on "Burn" button. Once the process finishes, just eject the USB drive.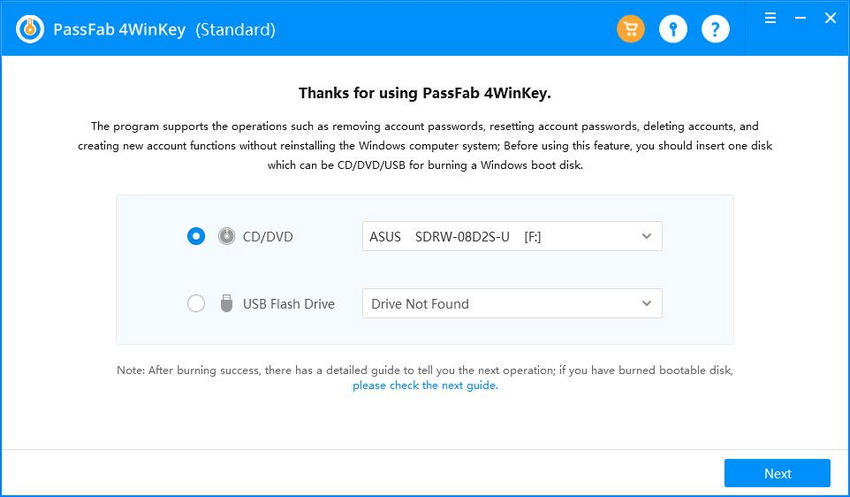 Step 2: Insert bootable USB
Plug the bootable USB to your PC and force a restart on PC. Go to "Boot menu" using "Esc/F12" key when PC is going to the first boot. Thereon, click on "Reset your password" option followed by "Next". Select "Removable device" option and set USB drive as the desired medium.


Step 3: PassFab 4WinKey boots up
PassFab 4WinKey will now boot up on your computer's/laptop's screen. Simply, pick for Windows OS installed in PC. Then, tap on "Reset your password" followed by "Next" option.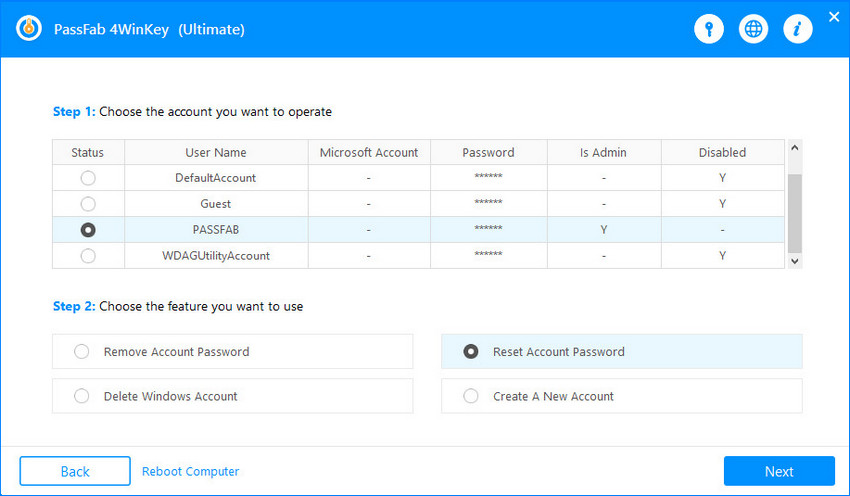 Step 4: Leave the Password field blank
Now, choose in the desired "Admin/User account" whose password you wish to reset. Now, in the "New Password" field, leave it all blank to remove the password from the account. So that, you can access current Windows without having to enter any password. Or, you can put any other as per your need. Then, click on "Next".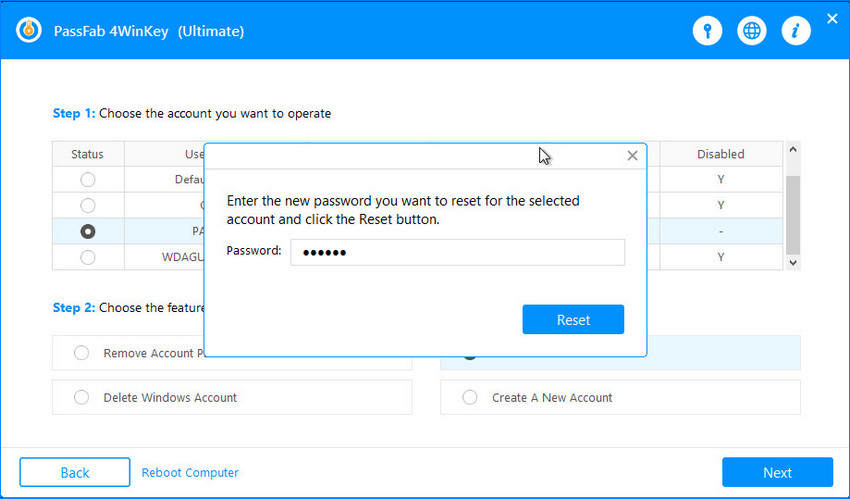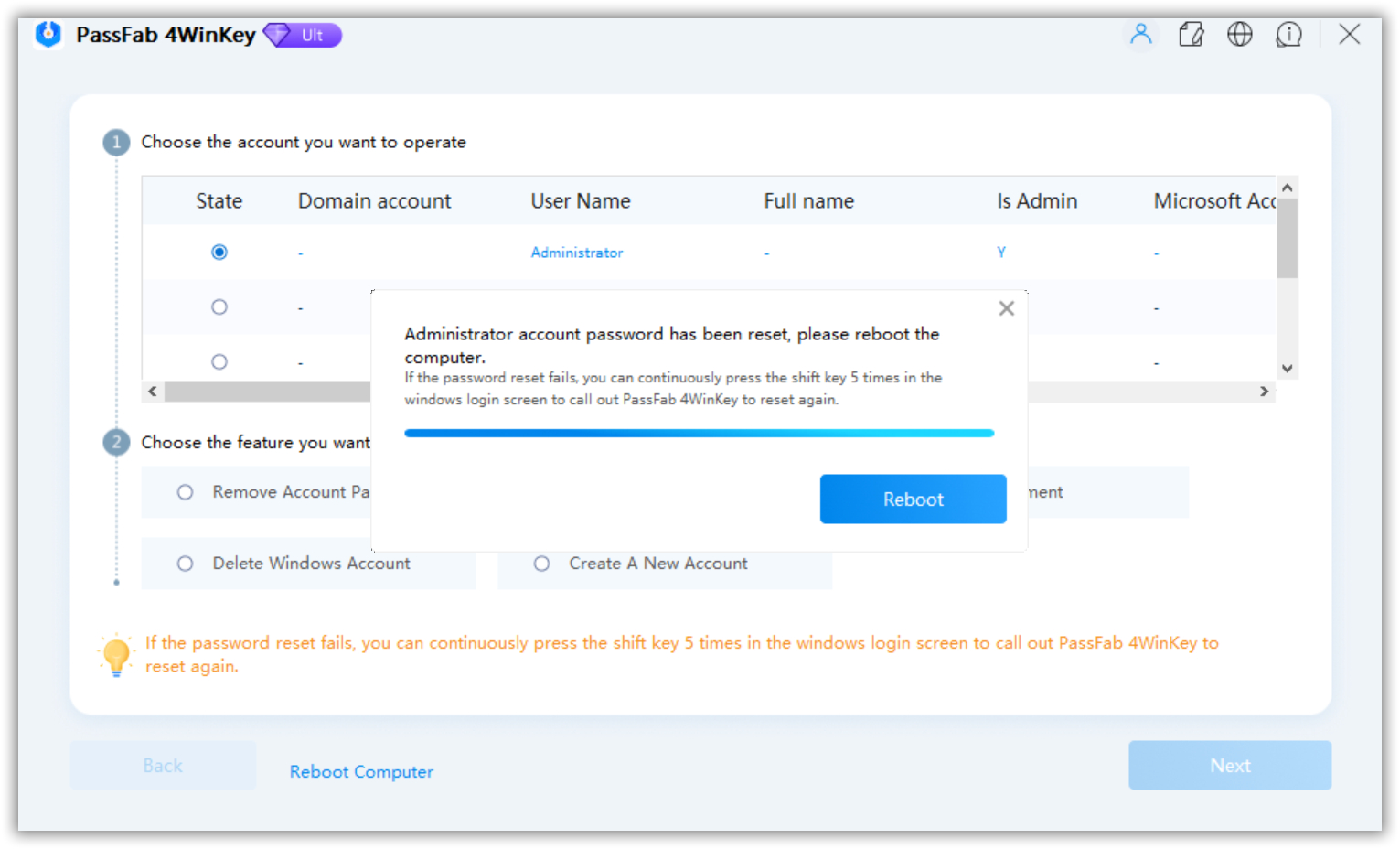 Now, try to use your PC and see if it is asking for the Windows password or any window like "Sign in to Windows Password" prompts up. We hope it does not! 
It is completely frightening to face difficulty in getting onto your own PC. As it becomes quite a task to handle. For ease out the work, we've understood one of the effective means of getting the current Windows password in a much easy manner. PassFab 4WinKey is here to ease out the work for you and regain the access to your PC. It is incorporated to work fetch you the power to use your PC that is being barricading from the Microsoft, Admin and user account.
On the other hand, there are two other accounts - the Admin account and the Local User account. The former is the main account that controls other accounts available in your PC. It has a wide scope of privileges that a normal user account might not have. An admin account can add in the user accounts and modify the accounts by deleting them too. The user account, is assigned to a single use who cannot transgress any other account without keying in the password for the same.
Bottom Line
We must know the silver line differentiation between three accounts that may sound similar. But, in reality they are quite contrasting and understanding which account we need to access. First, the Microsoft account (MS) is the account that is renowned for rendering users with diverse services such as Skype, Outlook, Live, OneDrive, Office 365) etc. In short it is a one-stop account for all the other services.
FAQ About Current Windows Password
Q1. What statement regarding passwords on Windows is accurate?
Windows password can't be longer than 14 characters.
Accounts with a blank password can't logon remotely by default.
Letters and numbers are permitted, yet no symbols, for example, "@" or "!".
It's ideal to record your password so you don't locked out of your PC.