Most of us store all your important photos and documents on your Windows 10 computer. Losing all the data is something we don't want to risk because there is a lot of memory attached to it. A simple power outage can fry your hard driveand corrupt all the files. Or your computer might get hacked, and the hacker might ask for a huge ransom.
Recovering lost data can be very expensive and something you don't want to spend money on. It goes without saying that you have to Windows 10 backup regularly so that anything happens your data is safe with you.
Part 1: How to Go About Image and File Backup?
Let's take a look at some easy ways to Windows 10 backup and restore:
Method 1. Windows Backup Tool (Image Backup)
Taking a backup in external storage is the wisest choice because pen drives and DVDs can easily get lost, /peak, or catch moisture. Windows 10 has a system image tool, which you can use to take backup for your images by connecting to external storage. Here's how you can do it.
Step 1. Click on Start button, select Settings and go to Update and Security.
Step 2. Select Backup from the right toolbar.
Step 3. Click on Add a drive, which will be your external storage drive.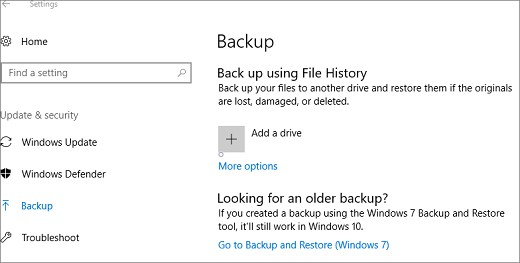 Depending on the number of images, Windows 10 image backup process will last for anywhere between a few minutes to a couple of hours. By default, Windows backups files from your C:\Users\username. You can either store all your images there or change the location manually.
You can backup all types of files including MS word documents, excel sheets, PDF and PSDs, and videos using the same method.
Method 2. OneDrive
This isn't exactly a backup method, but storing all your images on OneDrive not only keeps them safe but also allows you to access them from anywhere you want.
Step 1. Click on Start button and open OneDrive.
Step 2. If you don't have an a OneDrive account, make it immediately.
Step 3. Since OneDrive is completely integrated with Windows, click on Add files. Select the location.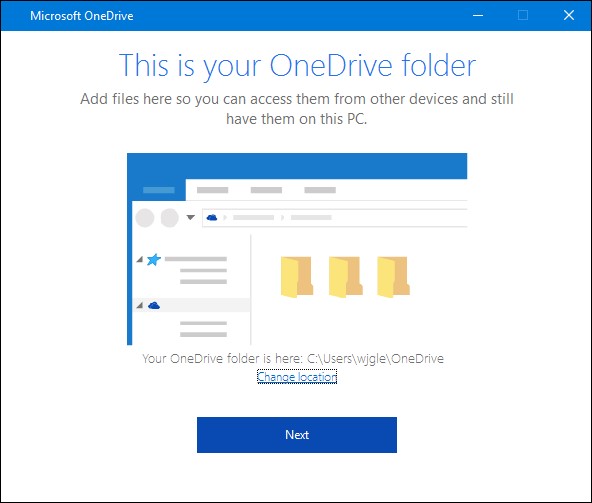 Every time you add something new to your User Drive, it will be uploaded on OneDrive immediately.
Part 2: How to do File Backup?
Method 1. Use the Windows Backup Tool
Backing up files on Windows 10 is just as simple as backing up images. You will have to follow a few extra steps. So let's take a look at the procedure.
Step 1. Click on the Start button and Go to Settings.
Step 2. Go to Update & Security > Backup > Add Drive
Step 3. Attach the external drive to your computer, which can either be a USB drive or a hard disk. Avoid using DVDs.
Step 4. Click on More Options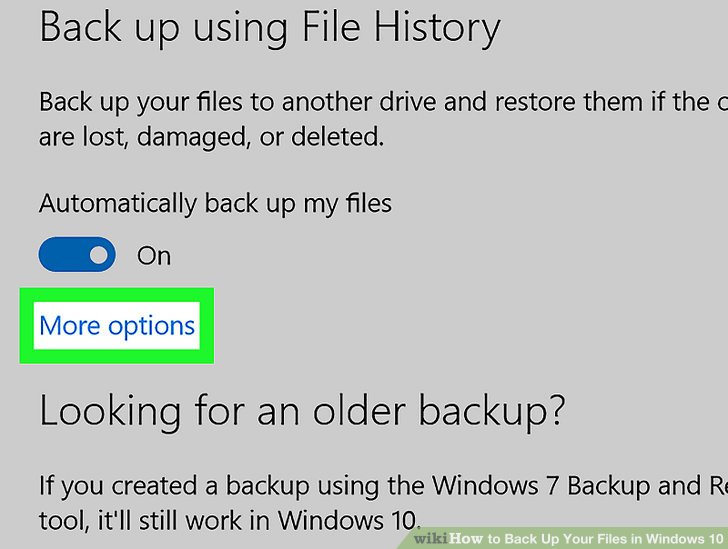 Step 5. Find Keep my Backups and select Forever. This is completely optional, but if you want to override old backup, you can select Until space is needed. It happens automatically.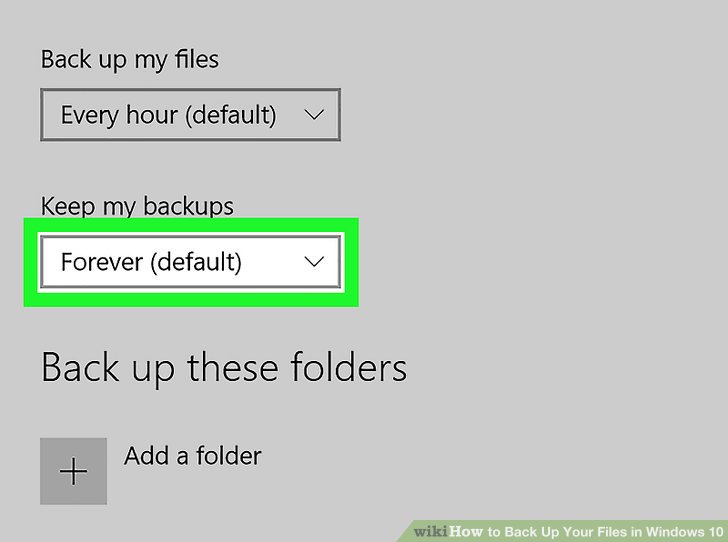 Your work is done, now let the computer do its job.
Method 2. Use the EaseUSTodo Backup
EaseUSTodo Backup is the best backup software for Windows 10. It is completely free to use. After you launch the software on your computer, open it.
Step 1. Click File Backup and select the files you want to backup.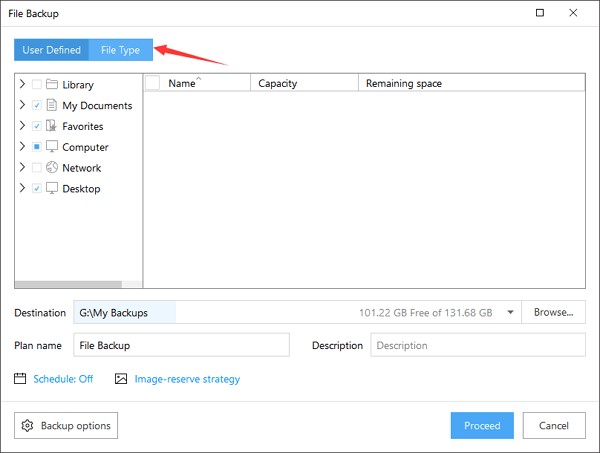 Step 2. Select where you want to backup the files next to the Destination box. You can choose from Google Drive, DropBox, OneDrive, or an external drive.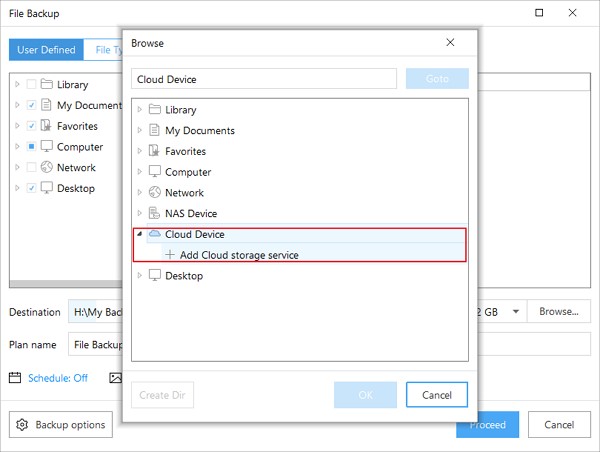 Step 3. Select Backup options and click on Compression. Four different types of compression will appear. Choose Normal.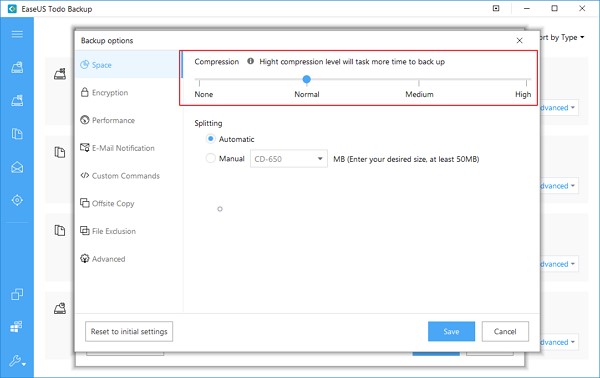 Step 4. Click Save and the Windows 10 backup software will begin its job.
Part 2: How to Do a System Backup?
Whether you have your own business that you run using your computer or simply store your date on it, regular system backup is important. Around 40 per cent of companies lose their 20 per cent revenue because of data loss. A system backup not only backs up the system but also the apps including Microsoft Office.
System backup is a little different on Windows 10 compared to the previous, so the steps differ as well. Windows 10 has a System Restore tool, which is switched off by default. When you switch it on, the backup will start.
Here's how to do it:
Step 1. Click on Start and search for the restore point. A dialogue box will appear on your screen.
Step 2. Find Configure in the second half of the dialogue box. When you click on it, another dialogue box will open. Tick the dialogue box next to Turn On System Protection.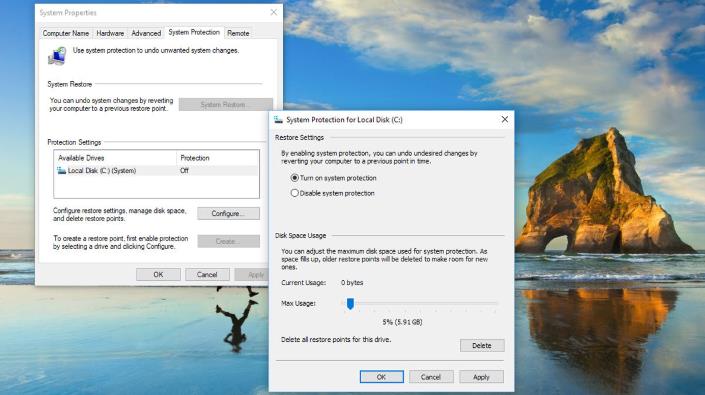 Step 3. Click on Okay, and the system backup will begin.
If you haven't taken a backup and forgot your password, you don't have to worry about losing all your stored data. You can simply download PassFab 4WinKey on a different computer and use it to restore your computer's password without having to reset factory setting. The software allows you to access the Administrator account of your computer. You won't need to use your account by entering the password ever again.
In conclusion
Both, file backup and system backup should be on automatic on your computer. When you purchase a new computer, you can simply restore the data you saved on the external drive or cloud.