"How do I open a dmg file on Windows computer?"
A DMG file is formed when an Apple Disk Image file has a DMG file extension. It is also known as Mac OS X Disk Image file. Since it is a digital reconstruction of the physical disc, the DMG file stores software installers in a compressed form. You can view these files when you download Mac OS software.
Part 1. 3 Ways to Open DMG Files on Windows
Its format supports file spanning, compression, and encryption. A password protects a few DMG files. These files are very similar to ISO files in the Windows operating system. However, since it is an Apple file, you can't open DMG files for free on Windows computers. So, we prepared soem good programs that can help you access contents of the file. Also, if the compressed file contains software, you can't make it run on Windows because the configuration and operating systems are different. If the DMG file only contains photos and videos, you can access them easily.
Let's take a look at some of the ways you can open DMG files on Windows:
1. DMG Extractor
If you are looking for a professional tool to extract DMG files, then there's no better software than DMG Extractor. It has a very user-friendly interface, making it a perfect choice for beginner use.
Here are steps that you'll have to follow to use DMG to open encrypted DMG Windows:
Step 1. Download and install DMG extractor.
Step 2. Run the software with admin rights. When you open the program, click on Open, which is located in the topleft corner. It will show you a list of DMG files that are saved on your personal computer.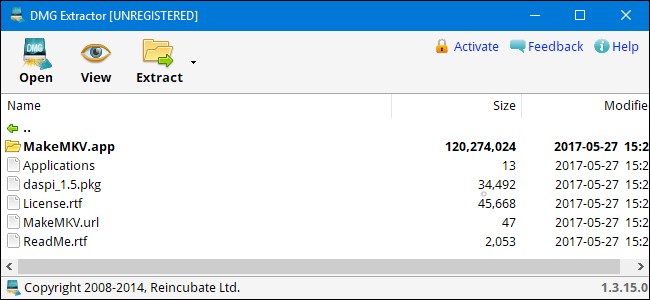 Step 3. Select the DMG file that you want to extract contents of. The file will load on the program dialog box. Once the loading is over, you will be able to see all the file contents. You can go ahead and save the photos and videos.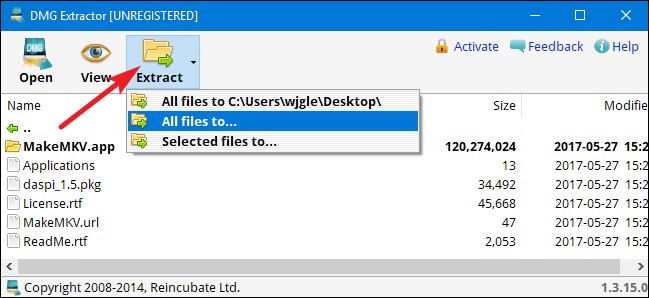 DMG Extractor has two cons - you can only extract five DMG files at once, and it can only extract files upto 4 GB in size.
2. 7-ZIP
7-ZIP is one of the most commonly used software to open DMG on Windows computer. It is free software that can extract all types of files including CAB, ZIP, RAR, ISO, and WIM files along with DMG files. The tool is easily available on the internet, so you won't have any problem finding the right software. It is available in different versions according to your Windows computer specifications, which is a huge advantage.
Let's take a look at how to open DMG on Windows operating system:
Step 1. Download the 7-ZIpprogram file suitable for your Windows computer. Complete the installation process.
Step 2. Transfer the DMG file you want to open on your computer. Select the file and right click.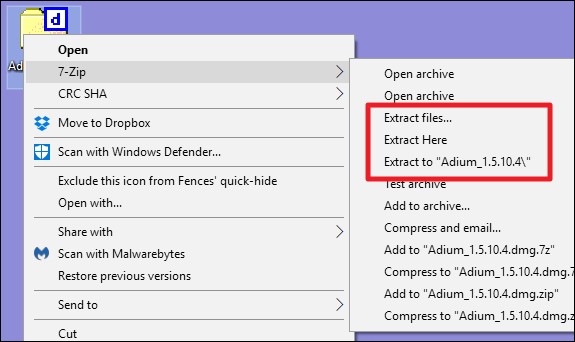 Step 3. You will see 7-ZIpopen in the drop-down menu.
Step 4. Select Open Archive from the submenu, and you'll be able to see all contents of the compressed file.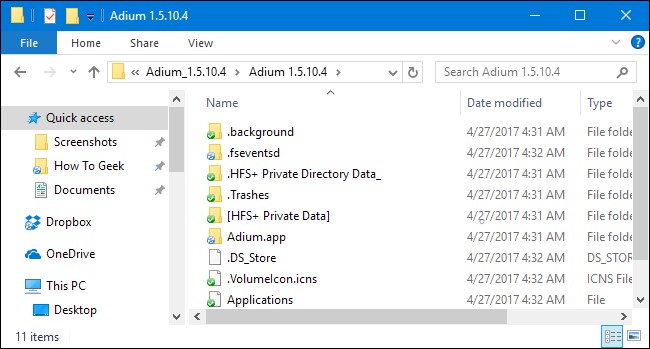 Even though the software is easy to use, it does come with a few disadvantages. The software doesn't offer access to encrypted file option. Also, you can only extract five DMG files at one time, like DMG Extractor. Also, files that are more than 4 GB in size can't be viewed.
3. PowerISO
If you are looking for software than does more than just Windows open .dmg files, then your search ends here. You can use the tool to extract, create, burn, convert, edit, and open any kind of disk image files including DMG files, ISO, DAA, and BIN files. Using PowerISO is a little complicated, so make sure you follow every stepmentioned accurately. It costs $29.95 for lifetime use.
Step 1. Download the program from its official website on your Windows computer. Install it.
Step 2. You will have to launch utility with admin privileges. Insert a removable disk, which can be a USB Flash Drive or CD/ DVD into the computer.
Step 3. Go to Menu Bar and select Tools. Click on Burn from the drop-down menu.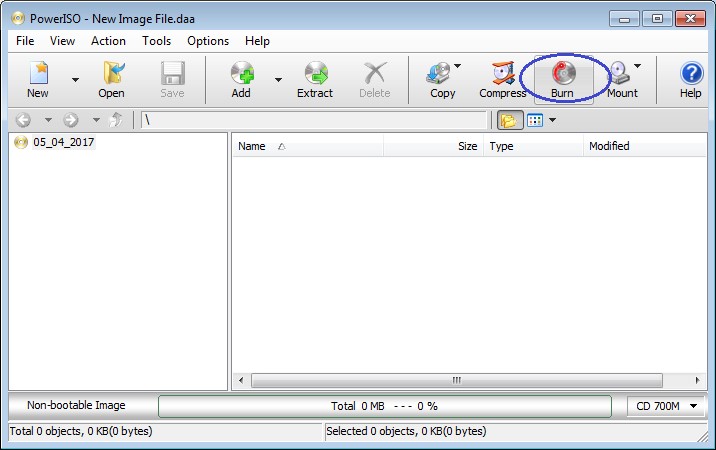 Step 4. A list of options will appear on the PowerISO screen. Select the Burn option.
Step 5. Select /powse to find the DMG file you want to extract files from.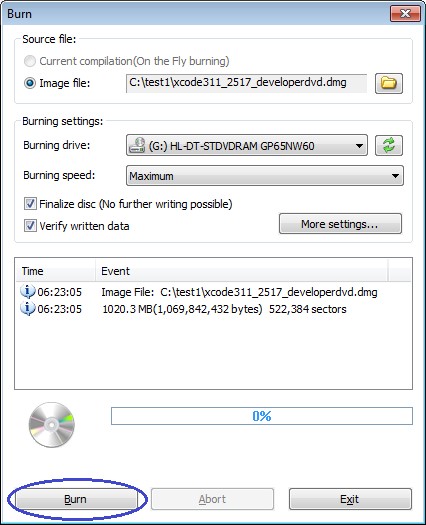 Step 6. Choose a favourable burning speed and click Burn to start the process.
Step 7. After the process is over, go to My Computer and open the DMG file you just burned. You will be able to see its contents.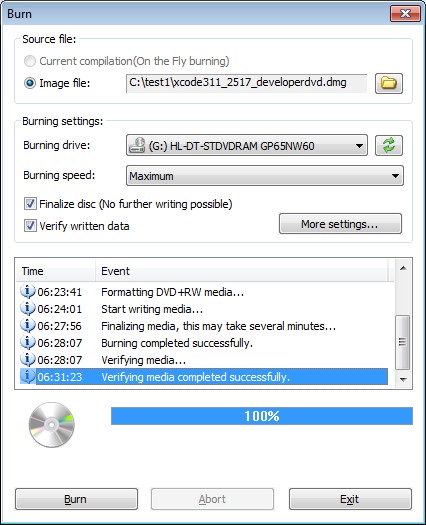 PowerISO doesn't have cons other than the process being a little more complicated.
Part 2. How to Reset Windows Password on Mac
Did you create a new password on your Windows on Mac computer? If you don't know much about resetting the computer back to Mac OS X, it is best you don't experiment. It is a complicated process, and one wrong stepcan turn your expensive hardware into a piece of useless metal. We have a way that won't need you to reset any settings or have any technical knowledge. That's PassFab 4WinKey, which is the best software for resetting Windows password on your Mac computer.
Let's take a look at how you can recover Windows password on Mac using PassFab 4WinKey:
Step 1. Download and install PassFab 4WinKey on an accessible Windows computer.
Step 2. Insert a USB Flash Drive or CD/ DVD to burn the software on.
Step 3. Click Burn. Once the process is complete eject the removable drive and inserts in your Windows on Mac computer.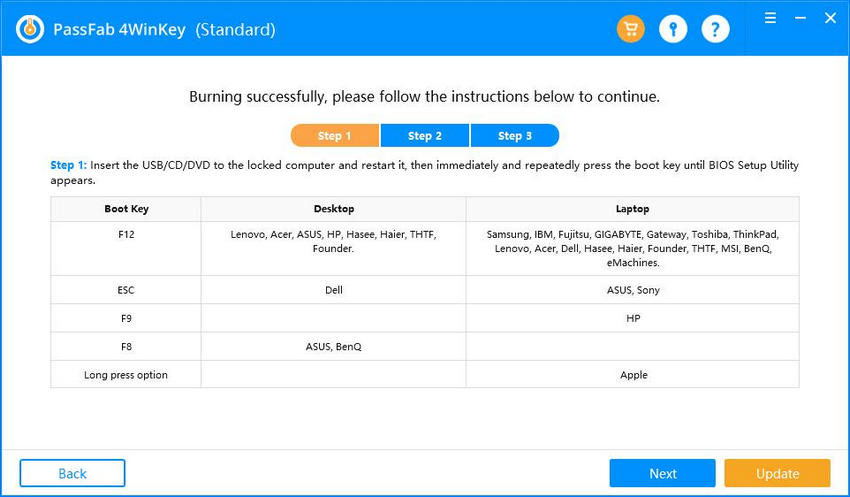 Step 4. PassFab 4WinKey window will pop-upon your screen. In the Select Windows section you see, choose your computer's Window operating system.
Step 5. Now, you need to go to the Manage Accounts section. You need to select the username of your account that you want to change the password of.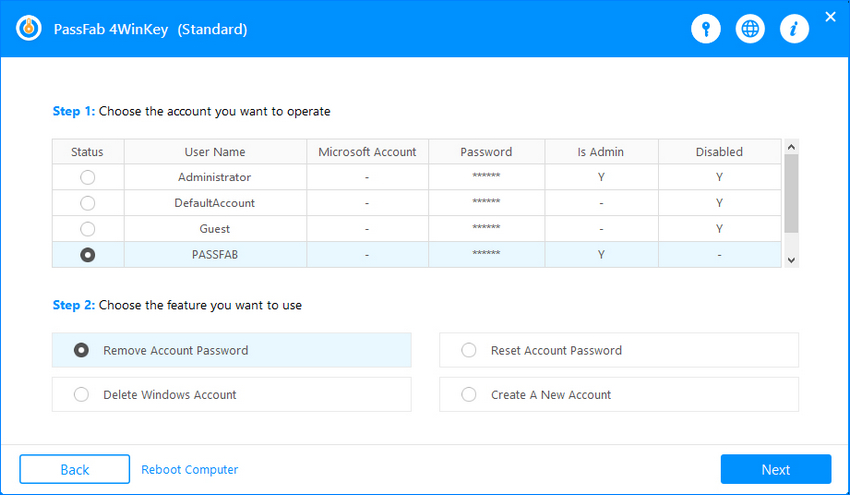 Step 6. In the Process section, the password recovery process takes place. You don't have to do anything. Once the process is complete, the software will ask you to reboot the computer.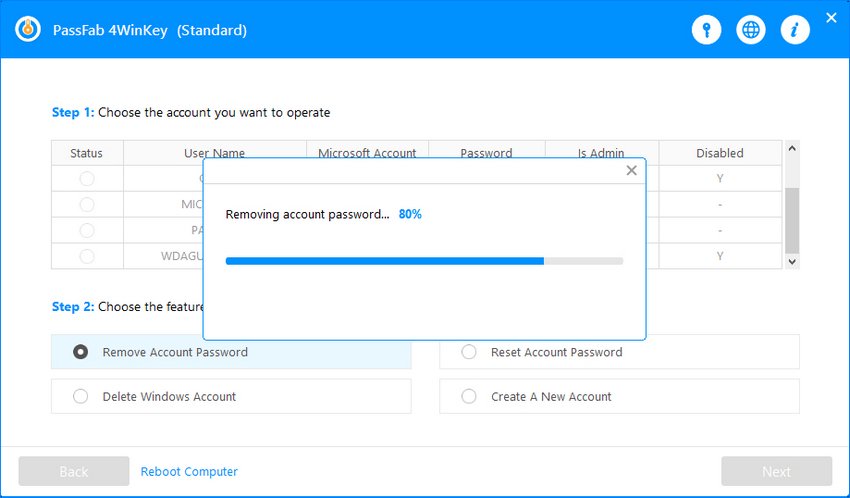 When the computer restarts, you'll be able to access your Windows user account without using a password. Go to Settings and select a new password whenever you are free. Write down the password somewhere safe, so that you don't forget it again.
Summary
In this article, you learned how to access DMG files on your Windows computer. All processes are simple and easy until you follow all rules correctly. You also saw how to use reset Windows password on Mac. If this turtorial solved your problem, do not forget share it with your friends. You can also leave the comment below if you have any further question.