How to Restore Sony Vaio Laptop with or without Windows 7 Recovery Disk
Sony VAIOs are popular laptops but are susceptible to issues like any other laptops making it necessary for users to know how to restore a VAIO laptop to factory settings. You can format a Sony VAIO laptop without a recovery disc using its multi-purpose software bundle dubbed VAIO Care. VAIO Care allows users to conduct routine backups of personal data to secured locations, helps you properly configure firewalls, antivirus and other security software and most importantly, helps you restore files, and recover Windows. This article explains how to restore factory settings in VAIO laptops with or without a Windows 7 recovery disc.
Part 1: Restore VAIO Laptop to Factory Setting with Windows 7 Recovery Disk
This method assumes that you already have a Windows 7 recovery disk.
Step 1: Insert the recovery disk.
Step 2: Reboot the computer and press F11.
Step 3: Select VAIO Rescue > Start Recovery Wizard.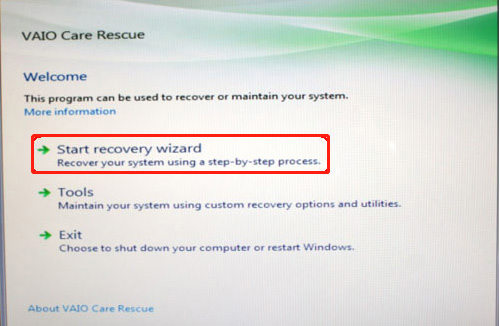 Step 4: If you had not backed up your files click "Save files".
Step 5: Restore process will begin.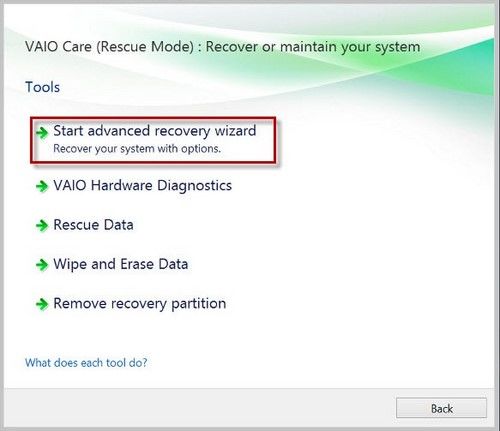 Step 6: To commence the recovery process click "Yes I'm Sure" followed by "Start Recovery".
Step 7: Click "Restart" to reboot and set up Windows.
Note: It may take up to 2 hours to complete the recovery process.
Part 2: Restore VAIO Laptop to Factory Settings using System Restore
If you don't have a windows recovery tool, follow the procedure below.
Step 1: Click Start > Programs > Accessories
Step 2: Under System Tools, select "System Restore" then click "Restore My Computer to Early Time".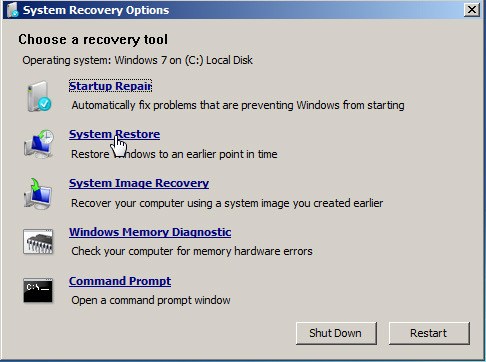 Step 3: Click "Next" and select an earlier backup date.
Step 4: Choose the earliest date, probably the one which the computer was bought and click "Next".
Now you have a clear idea about how to format Sony VAIO Windows 7. If you forgot the your Sony VAIO sign in password and don't want to factory restore it, PassFab 4WinKey is a well-designed and easy-to-use password recovery tool for Windows operating system.