Windows 7 has no built-in reset option to restore the computer to its factory settings unlike Windows 10 where you can easily go to troubleshoot mode and reset the computer. Wiping the computer to factory settings is not a good approach because all of your personal data and important files will be surely deleted. However, sometimes your computer got broken and there is no other way but to reset it. If you don't have an installation disk then it is really troublesome. How to wipe a windows 7 computer without disc? There are some techniques you can use to reset your computer and wipe the computer clean. One of them is to reset the windows 7 computer with a recovery partition, wondering how to make a recovery partition? Keep reading to check it out!
Part 1: What Is Recovery Partition and How to Create it
When you open your disk management in your computer, you will see there is a small partition consisting of some hundred MBs and it does not have a drive letter to name it. This is called recovery partition of your computer. This is created when you install windows on GPT disk. It only contains bare OS so the space it takes is very low. There is another type of recovery partition known as OEM partition. This partition is created by computer companies to reset the computer to its factory settings. This partition includes basic software's, OS and some drivers.
To protect the recovery partition, no drive letter is assigned to it so you cannot easily access it. Also, when you open disk management, only Help option is provided. If you do not have the recovery partition then you can create it easily on your computer. Follow the steps below and you will create a partition disk without any trouble.
Step 1: First of all, you have to free some space to on hard disk to make a recovery partition.
Step 2: Click on Start and go to Control Panel.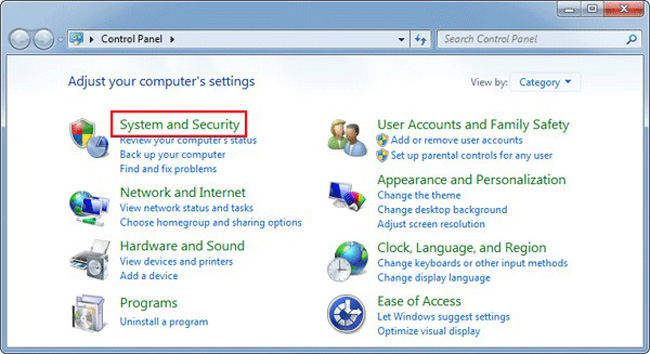 Step 3: In search box, type administrative tools. Click on Administrative tools and open it.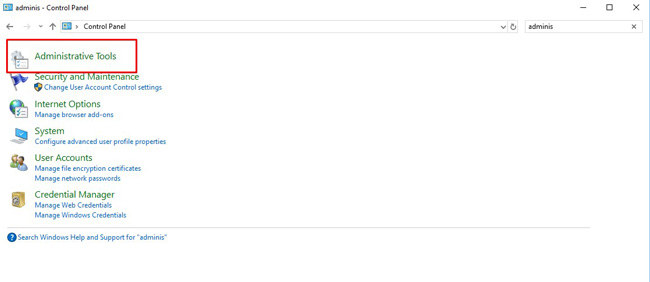 Step 4: Select Computer Management > Disk Management which is under the Storage sub menu.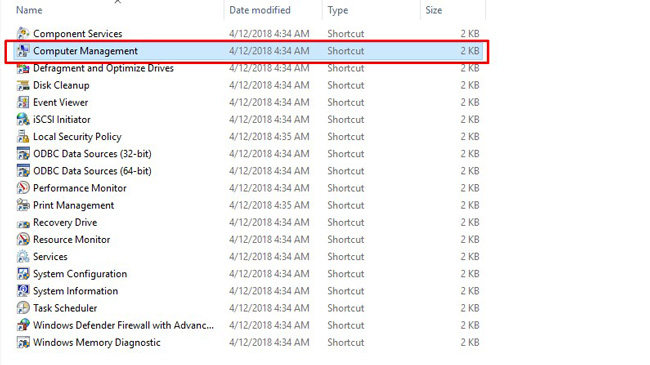 Disk Management window will open which lists all the attached system drives with partition sizes and other information.
Step 5: Choose a local drive which has enough space to spare, and Right click on it. Select Shrink Volume from the menu, input the amount of space for recovery drive and the click on Shrink.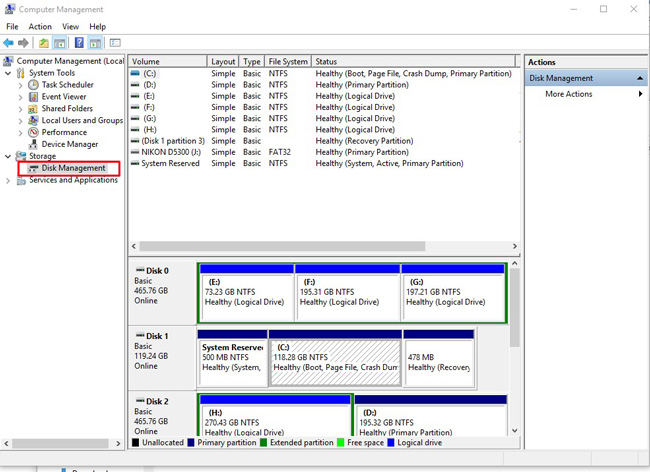 Step 6: Right click on new unallocated drive space and press New Partition. Assign the unallocated space to the drive and the format it. This will create a new partition.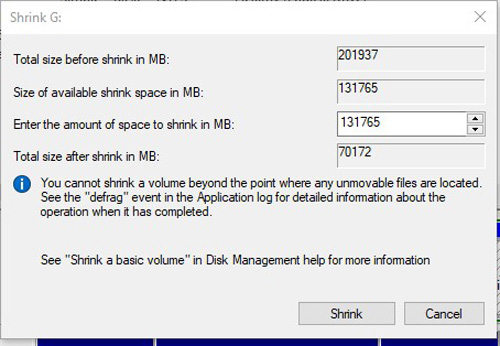 Step 7: Next, hit Start and type Backup. Search for Backup and Restore Center and click on it.
Step 8: Click on Set up backup and choose the new partition you just made from the list of disk drives available.
Step 9: Next, select Let me Choose option in the next window. It will open a file browser. Press on the arrow icon disk drive you wish to add into the recovery partition.
Step 10: Check the box labeled as Include a system image of drives and click on Next then you can review the options and ensure that you have selected the drive you want to recover after the reset.
In the end, click on Save Settings and Run Backup and wait till process is completed.
Part 2: How to Wipe A Computer Windows 7 without Disc
If you have a system recovery partition saved in your computer, then you can reset your Windows 7 easily. If you do not know how to do it, then follow the guide.
Step 1: Click on Start. Type "Control Panel" and Open It.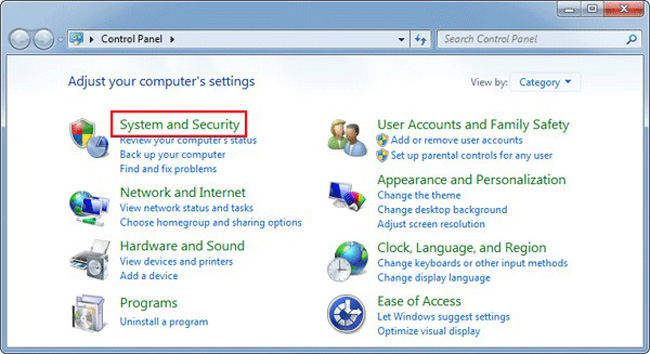 Step 2: Now Click on System and Security panel, and then select the Backup and Restore option.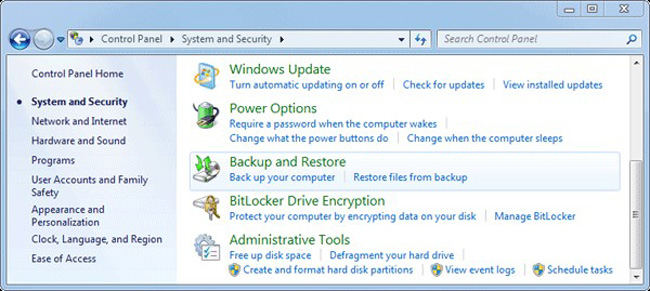 Step 3: While in the Backup and Restore panel, click on the Recover system settings or your computer link.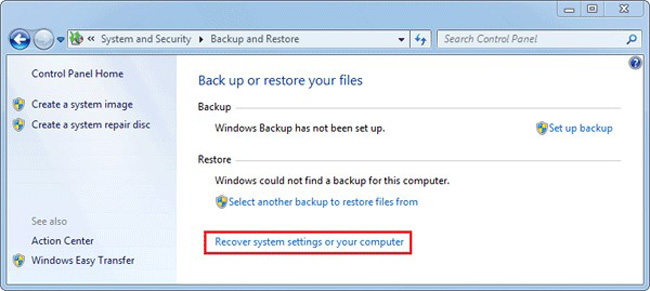 Step 4: Next, you'll need to choose Advanced recovery methods.
Step 5: Now you'll have two options: "Restore files from a system image backup" and "Return Your Computer to Factory Condition". You need to Click on "Return Your Computer to Factory Condition".
Step 6: Choose to create "Back up now", or "Skip" to continue the factory reset without backing up any of your data.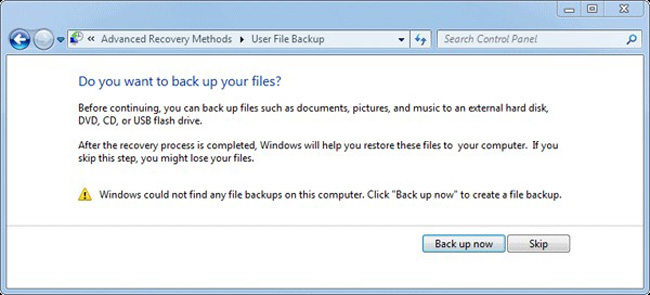 Step 7: Afterward, Press the Restart button to reboot your computer and to start the factory reset process.


After the process is completed, System Restore completed successfully message will appear. Close it.
So, you now have complete knowledge of system recovery partition. You can create it and if needed you can reset windows 7 with it. But if you forget the password while resetting the computer, what will you do? How to wipe a computer windows 7 without disc and password? If you have the administrator password and do not seem to remember it then you can try PassFab 4WinKey.
It is an amazing password recovering tool. It has a simple user interface still it is powerful enough to reset the password in minutes. You don't have to be a tech geek when you are using this software. You can recover local admin or Microsoft account password in 3 simple steps.
Step 1. Download PassFab 4Winkey.
Step 2. Create password reset disk.
Step 3. Reset or recover the password.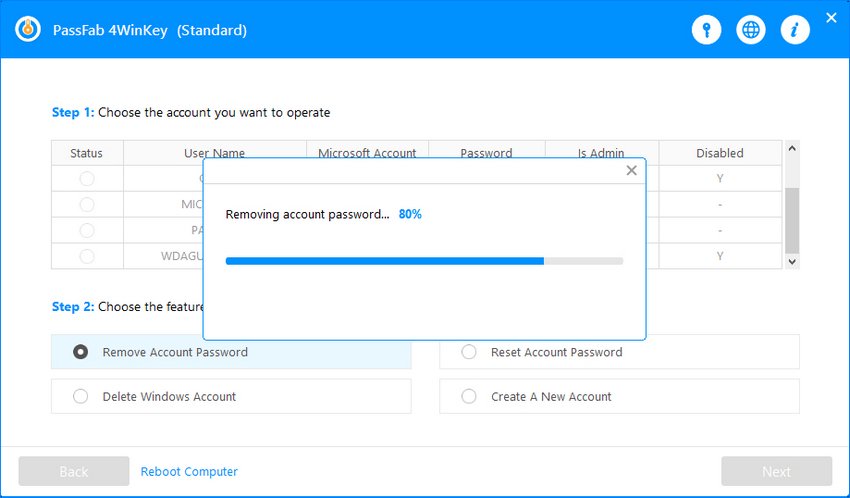 Summary
This article guides you through the process of creating a recovery partition and how to use it when required. Later in the article I've mentioned process of wiping a computer with Windows 7 without any recovery Disk. We also state how to recover Windows password by using PassFab 4WinKey with step by step tutorial if you forget the login password.