I have forgotten my password and I can not reset it without this disk reset. I do not have a reset disk. This is crazy that I can not reset my password for Windows 10.
Password reset disk download is the best way to help users reset their login password. However, many users don't know that there is a password rese disk until they find a way to enter their locked Windows 10/8/7 PC. Fortunately, you can create one on another accessable computer with the same system. Let's keep reading to know how to do.
Part 1: Offcial Way to Create A Windows 10 Password Reset Disk And How to Use
Firstly, you should prepare a CD/DVD or USB flash drive to create a Windows 10 password reset disk.
Insert the CD/DVD or USB to your computer.
Click on "Search" logo and type in Create a password reset disk.
Click the option "Create a password reset disk".
It will pop up a Window and pull down the menu to select the inserted disk.
Type the login password and hit Next.
Last, aait a while until the creation process is complete.
Now, you can use the bootable disk to reset the locked computer. But, it can only reset local account password.
Insert your created password reset disk to the locked computer and click "Reset Password".
After clicking "Next", you should select the created password reset disk inside the drop down box.
Now, you should enter the new password and confrim the password again.
In the end, Click Next > Finish and you can login your locked PC with new password.
Part 2: Create A Windows 10 Password Reset Disk with PassFab 4WinKey And How to Use
Be it about a Windows 10 or 7 password reset disk download, having PassFab 4WinKey is the best bet. You can create the Windows password reset disk with one click. After that, reset all Windows account password will be solved in minutes, which include Microsoft account.
Step 1. Download PassFab 4WinKey on your accessable computer, install and launch it.
Step 2. You will see two options of CD/DVD and USB Flash Drive, select one option and click "Burn" to create a password reset disk.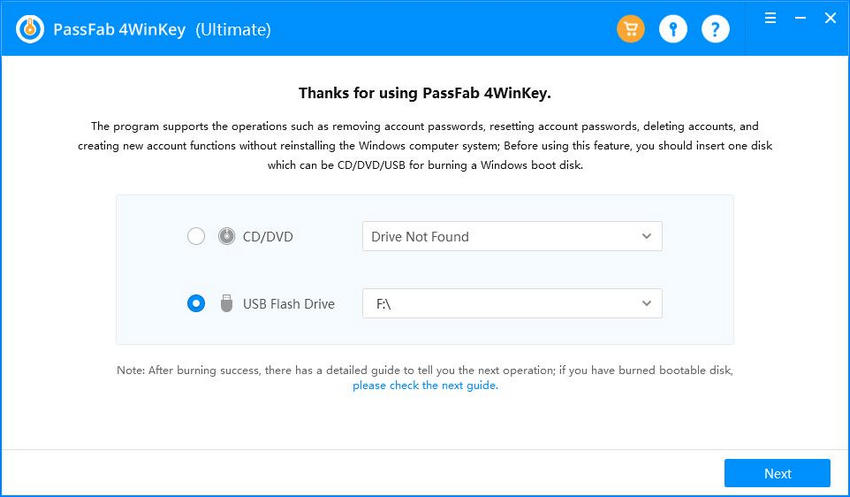 Step 3. Wait a minute and the password reset will be created.

Step 4. Now, insert the bootable disk to the locked computer and restart it by pressing "F12" to enter Boot Menu interface. Using your arrow key to select the disk name and hit "Enter" on your keyboard.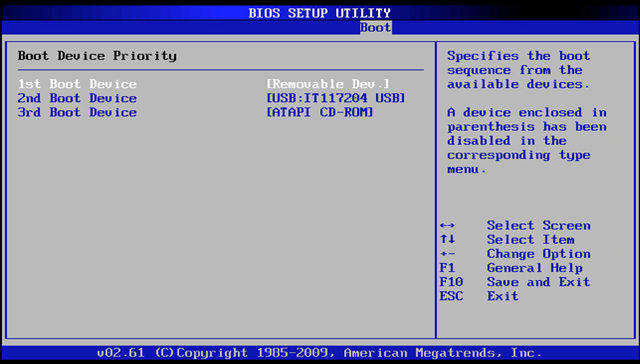 Step 5. Now, Select your Windows system and hit Next.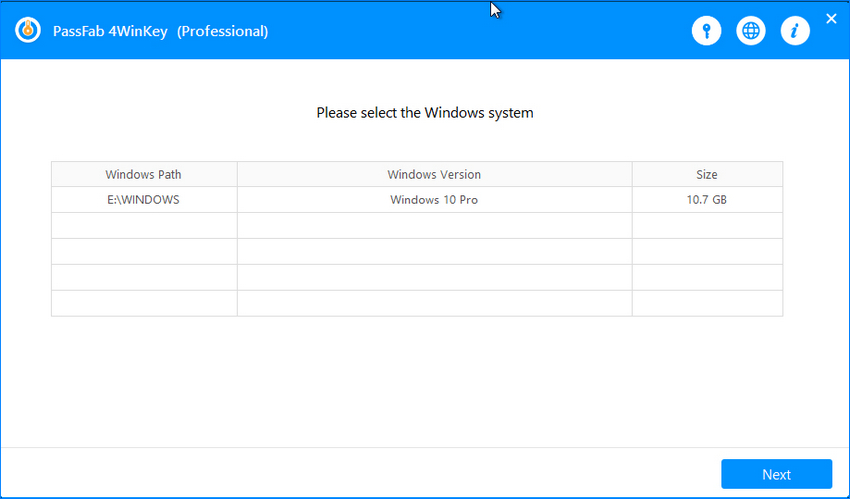 Step 6. Select your locked account and hit Next to reset the password.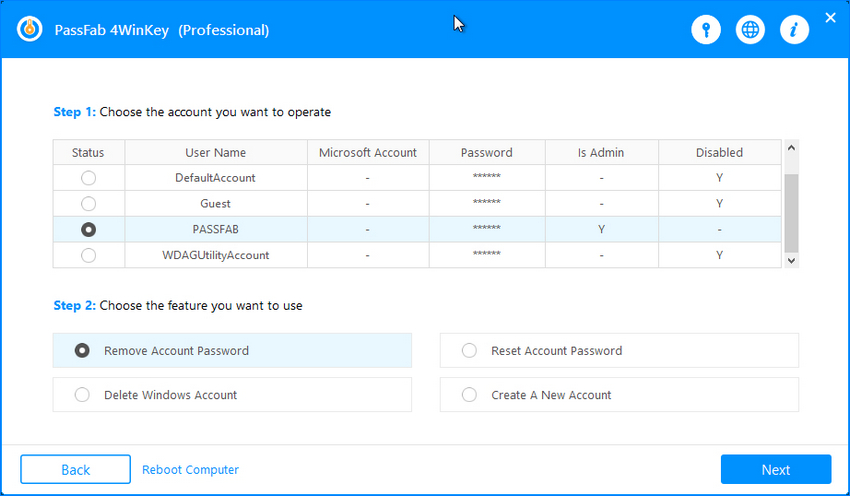 Step 7. Last, your password will be reseted and remove the CD/DVD or USB to restart your computer.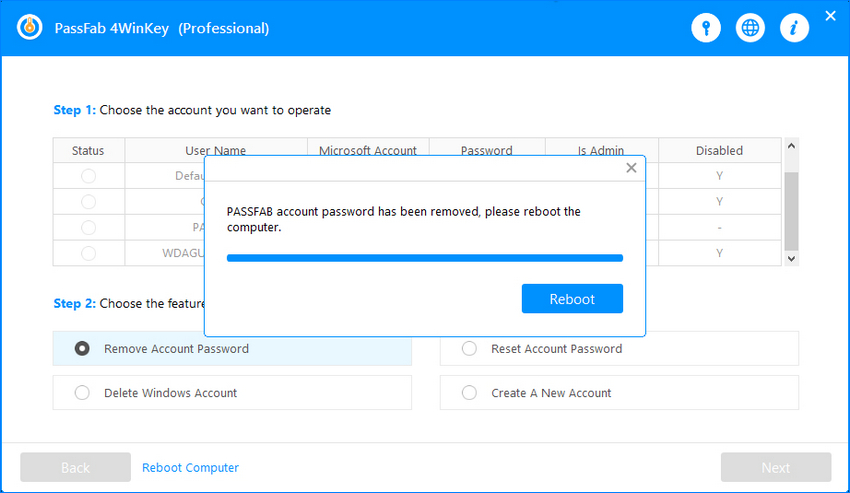 Conclusion
So, it's not a trouble when you locked out of your Windows PC. No matter which account you are using there always have a way to reset Windows password. As you can see, the official way is the best free way to reset Windows 10 password. However, there are many users are using the Administrator account ot Microsoft account as the login account.That's the main reason why we recommend PassFab 4WinKey. As a professional tool, it is chosen by millions of users around the world. It must be your best choice.