"On Windows 8.1 each time it boots up I get "the username or password is incorrect try again". How can I avoid this initial error message coming up? I would prefer to have no password prompt at all and just enter directly to desktop. But I also can't figure out that option!" From Microsoft Community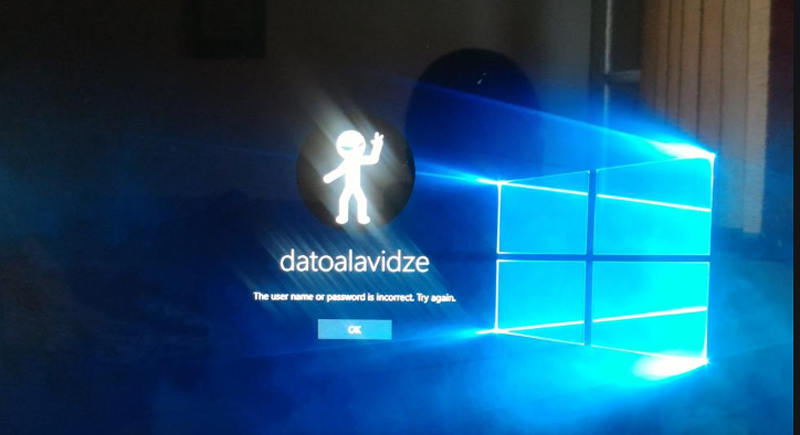 Well, this is actually annoying when you're entering the right password and still the Windows startup screen is throwing the username or password is incorrect error message. We do understand your situation and have therefore tailored this post offering you solutions to fix this issue. Moreover, you'll also discover a proven way, in the latter part of the article, to not only reset the password but also can remove it and have no login password prompt, as what you require.
Part 1: How to Fix the Username or Password Is Incorrect with Initial Login
You may have been experiencing the username or password is incorrect on windows 10/8/7 startup screen, either due to entering an incorrect password. Or, perhaps, the credentials store over you Windows account might have been corrupted. In such a case, you can opt for either of the 2 options to fix the username or password is incorrect windows 10/8/7 startup screen error message.
Solution 1. Go to Sign-in Option
Step 1: Launch Windows Settings by tapping the "Windows" and letter "i" key altogether. Now, get into "Accounts" followed by selecting the "Sign in options" from the left panel.
Step 2: Then, under the "Privacy" section, turn off the "Use my sign in info to automatically finish setting up my device" setting. Reboot your computer and you're all good to go now.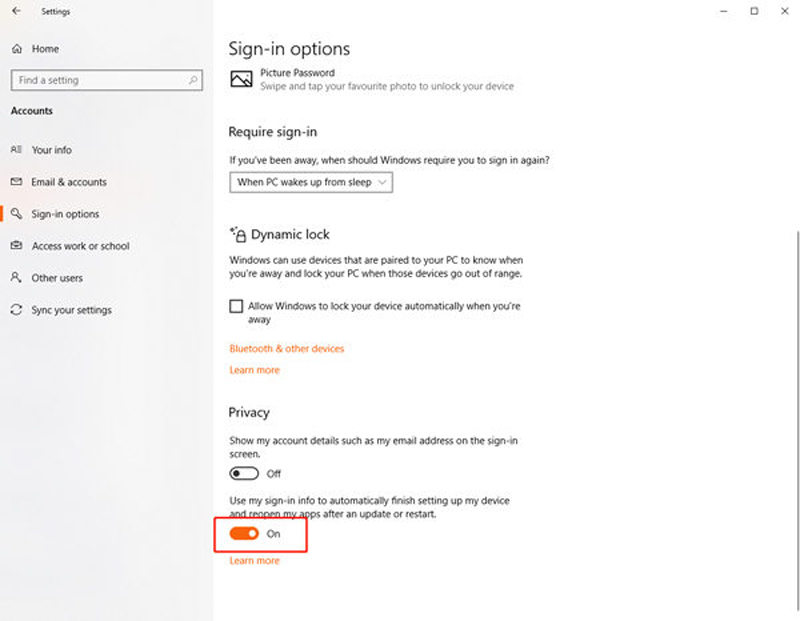 Now, you must not face the username or password is incorrect windows 10/8/7 startup screen error message again. In case you do experience the error again, jump to the next method to reset your Windows to remove the messed up settings of your PC and set it up afresh.
Solution 2. Using Reset This PC
Step 1: Push the "Windows" button to launch Start Menu and then tap on "Power". Now, ensure to hold down the "SHIFT" key over your keyboard and then hit "Restart". Do not let go the key until the ASO (Advanced Startup Options) menu is booted up.
Step 2: Next, when you're in ASO menu, select "Troubleshoot" followed by opt for "Reset this PC".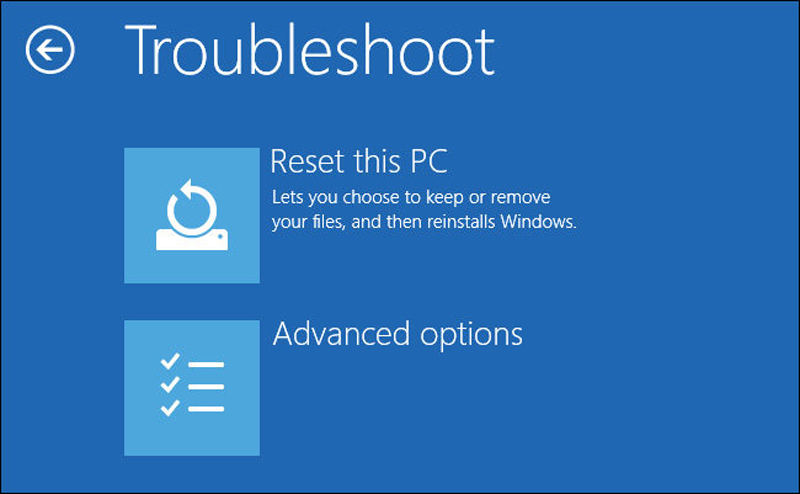 Step 3: On the next screen, opt for either "Keep my files" or "Remove everything" as per your preference. Here we selected "Keep my files" as this will only remove the settings and apps but do not harm any of your personal files. Confirm your action and wait for the process to complete.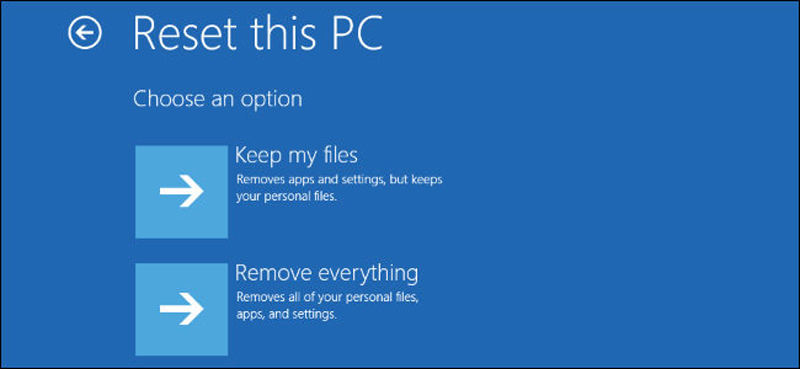 Reboot your PC afterwards and setup your device as usual. You no longer will experience the username or password is incorrect windows 10/8/7 startup screen error message!
Extra Tips: How to Remove Forgotten Windows 10/8/7 Account Password
Actually, when you are facing the windows accout issue such as the problem above the best way is to remove the account password. Especially for those account that you don't even remember the password. To help you serve the purpose we'd like to give an introduction of PassFab 4WinKey. Let's understand the step wise tutorial in detail on how to make use of this tool.
Step 1: Download and install it on an accessable PC or Mac. After startup, select one way to burn a password reset disc.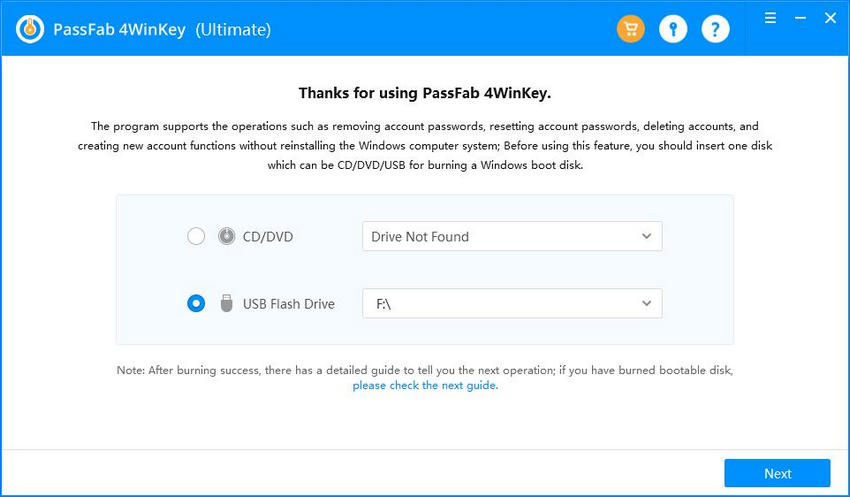 Step 2: Waiting for a while and the password reset disk will be created.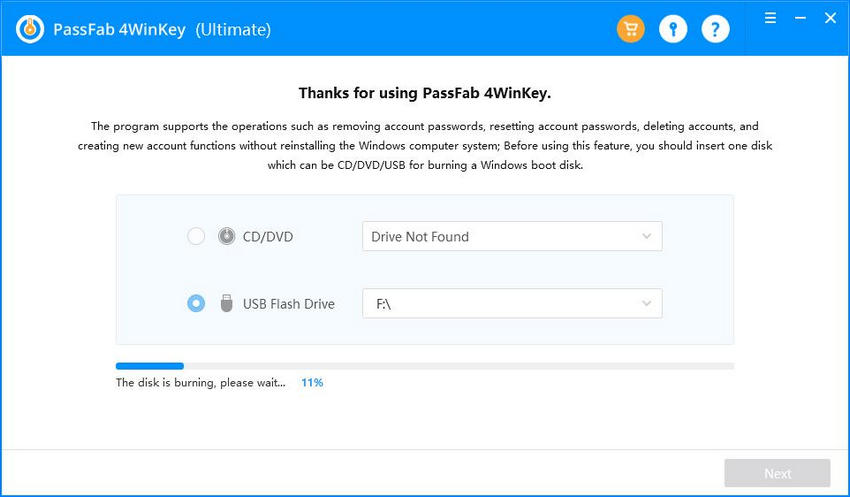 Step 3: Next, insert the burned password reset disk into your locked computer. Restart the conputer and constantly pressing F12 to enter Boot menu.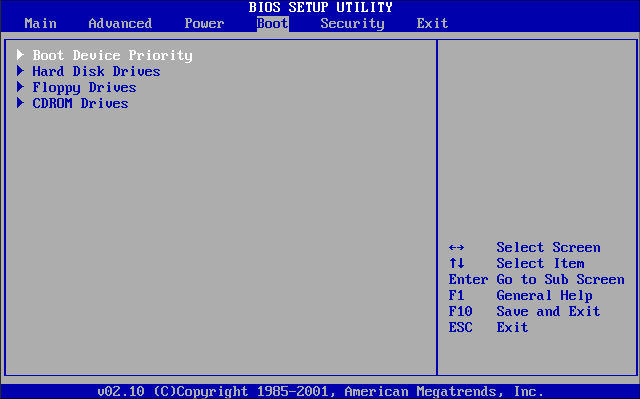 Step 4: Now, using the arrow key to select the inserted disk and press enter. Then Save and exit, you will see 4WinKey interface and choose the Windows system.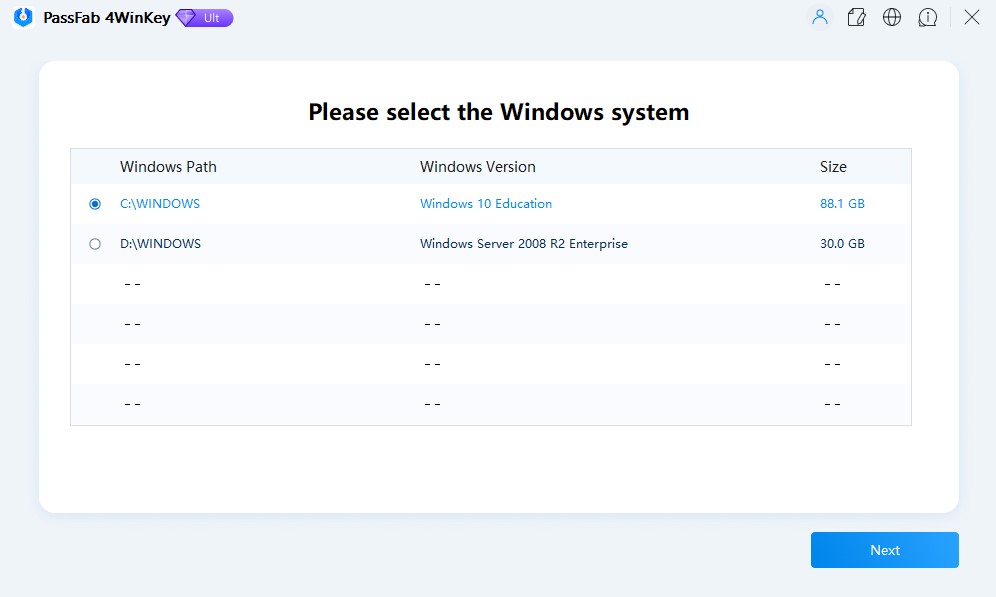 Step 5: You will see 4 features in the next screen, select "Remove Account Password" to choose the user account password you want to remove.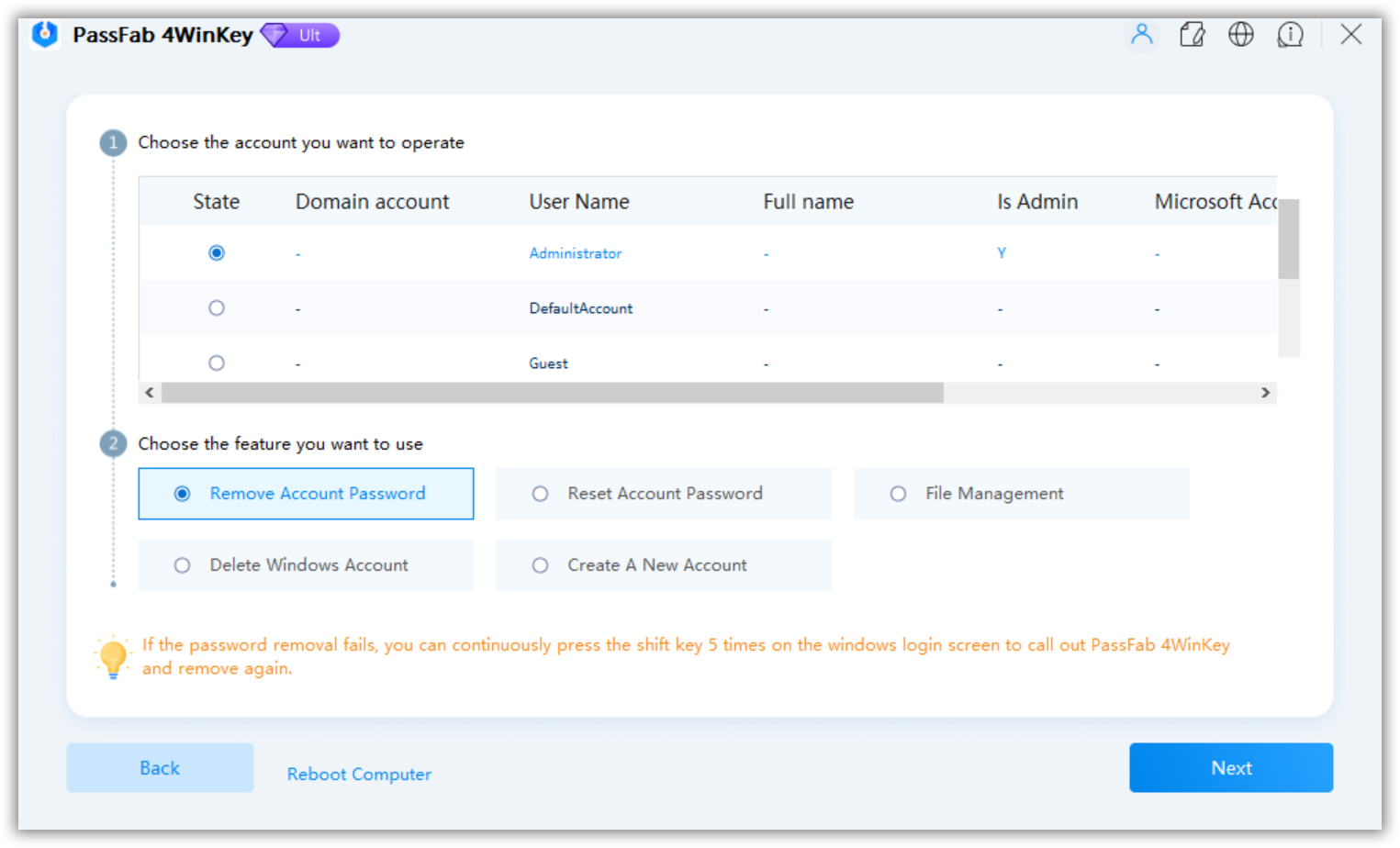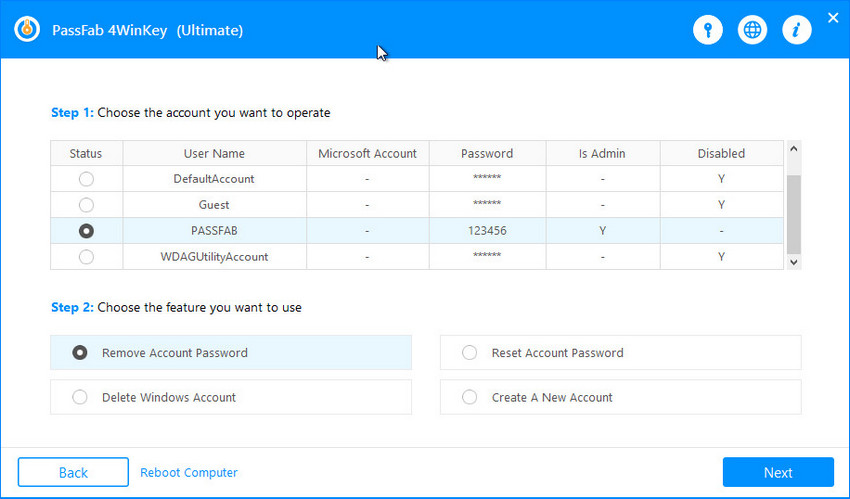 In the end, Reboot your computer and remove the bootable disk at the same time. Then you can log in your computer with the new password.
Bottom Line
With all of this highly classified information, we now firmly believe that your issue "the username or password is incorrect on windows 10/8/7 startup" must have been resolved with the aforementioned solution. In case you like our post and if someone is experiencing the same issue or want to remove Windows account password, we would appreciate if you share this post with them.