If you have lost access to a ZIP file on your computer, then you might be trying to get back the files and folders stored inside it. While you cannot do so directly on your computer using any of the pre-installed programs, it can be done using some highly specific third-party tools and programs called ZIP password refixer. And as a lot of people lose access to the password of ZIP files and end up losing the contents stored in them, such zip password refixer tools are quite popular. But all the options out there have different features and option which might be useful to some users and not for some. Therefore, today we are here with one of the best zip password cracking tools out there which is called iSumsoft ZIP Password Refixer. Not only that but you will also find the zip password refixer registration code in this article.
About iSumsoft ZIP Password Refixer
iSumsoft ZIP Password Refixer is one of the potent tools available on the internet when it comes to gaining access to password protected files. So, if you have any ZIP file in your computer whose password you have forgotten, you can use iSumsoft and successfully recover your ZIP file data.
Even though iSumsoft offers one of the best zip password refixer tools out there, even it is not perfect. There is no single program available for your computer which is perfect. Instead, almost everything has some disadvantages and issues which might ruin the user's experience. Similarly, even iSumsoft has not made a perfect Password Refixer. And if you are going to use this tool for extracting the password of locked zip files on your computer, then you should know about these disadvantages. Not only that but if you do not like iSumsoft due to its disadvantages, then you can even select the best alternative to it accordingly. So, if you want to find the password of a zip file stored on your computer, make sure to go through the following disadvantages before using iSumsoft zip password refixer.
The user interface of iSumsoft can be a little cumbersome for some users who are new to cracking zip files. Even though it offers all of the required options to the user, the options and menus are not easily accessible. Not only that but the whole design and layout of this software is also not very pleasing to the eyes. As a result, if you care about aesthetics and ease of use, iSumsoft Zip Password Refixer might not be for you.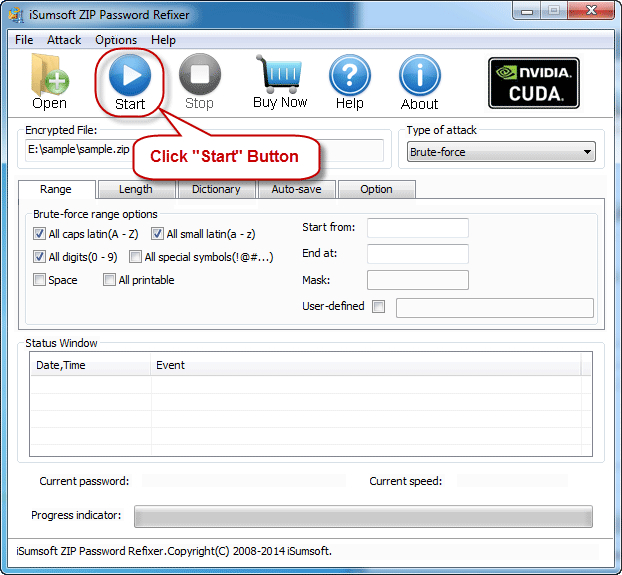 While iSumsoft successfully provides you with the software of a zip file for most of the times, it might not be the case for low powered devices. iSumsoft uses a feature called CUDA acceleration for cracking the password of your zip file. As a result, if you do not have a graphics card installed on your computer, iSumsoft might not work for you. In other words, iSumsoft is a software made for those who have highly powerful computers with graphics card.
Alternative to iSumsoft ZIP Password Refixer
While iSumsoft ZIP Password Refixer is one of the best tools for gaining access to password protected ZIP files, not everyone might like its user interface. We have already discussed these differences in the section above in this article. In such a case, most of you guys will look for an alternative to iSumsoft. And once such alternative to iSumsoft is called PassFab for ZIP which works equally good. Not only that but it also offers an easy to use user interface and design. You can follow the given steps one by one for recovering ZIP file password using PassFab for ZIP:
Step 1: First, click the Add button present in the PassFab for ZIP window to open any desired password protected ZIP file.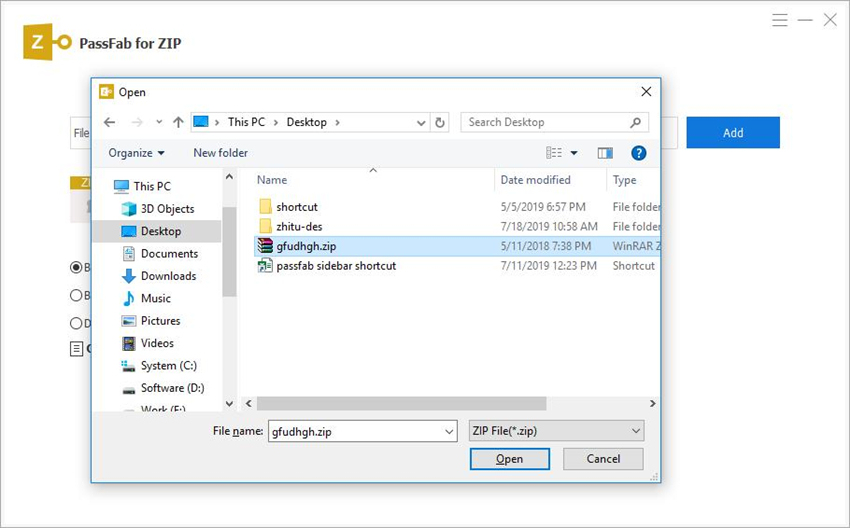 Step 2. After that, windows explorer will appear on your screen in a small popup window in which you have to select a ZIP file.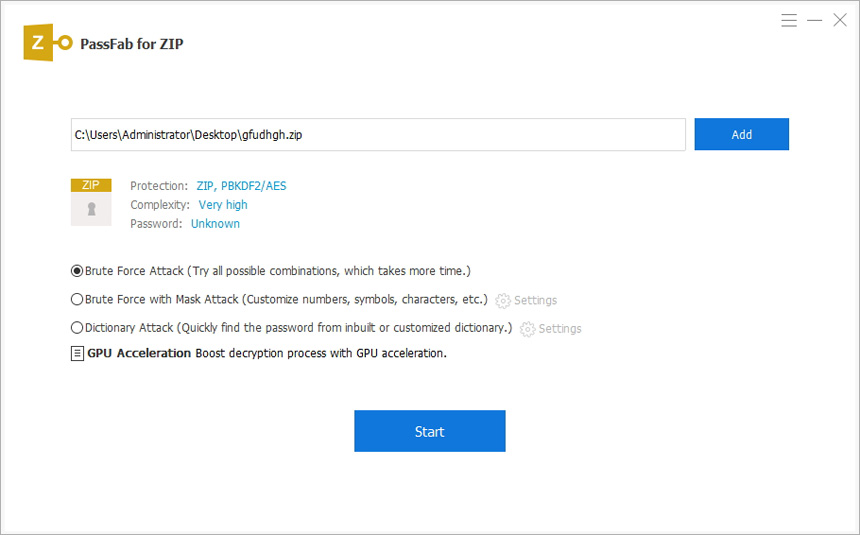 Step 3. Once you have successfully opened and imported the ZIP file of your choice, you can then select the appropriate attack mode of your choice. Passfab for ZIP allows you to choose between either Brute Force Attack or Brute Force with Mask Attack according to your needs and requirements.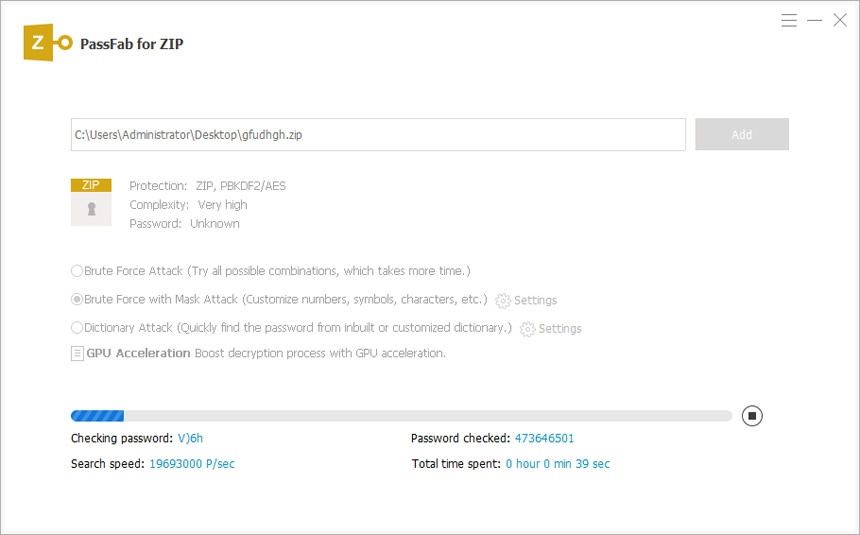 Step 4. At last, you can start the password cracking process for the ZIP file that you have imported. This process takes a few minutes to finish on your computer. And once it is finished, you will be able to access all the files and folder stored in that ZIP file.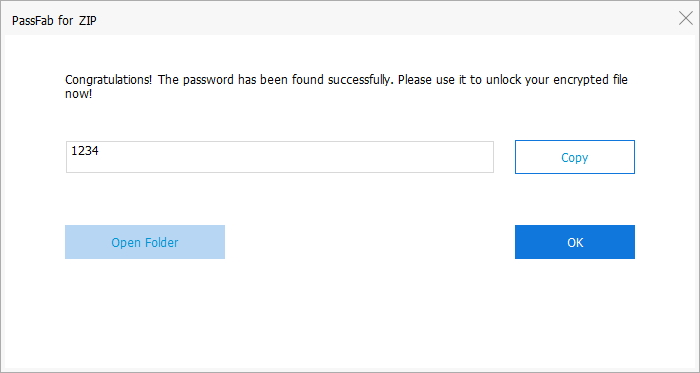 Final Words
We hope that you have found this article useful and you have successfully used iSumsoft Zip Password Refixer crack mentioned in this article. You can use this software for extracting ZIP files that are protected with a password. Not only that but you will also find the step by step guide on how to use this software in this article. And just in case if you are facing issues with this tool, we have also mentioned an alternative to it in this article.