ISO image file is a popular image format of CD/DVD disk. When you download a game from the Internet or Windows as an ISO image file, then you cannot use that ISO file to directly install the game or Windows. You first have to burn the ISO image to USB drive. Burning ISO to USB does not indicate that you have to literally burn the USB drive but this means you have to print the image file on USB drive so that it can be installed on the PC. If you know some software then this work can be done in an instant and your precious time can be saved. One such free software is ISO2USB. The details about the software and procedure to burn the ISO image is given below.
What is ISO2USB?
ISO2USB is a free software which can create bootable USB drive from CentOS/RedHat 5.x/6.x ISO image or any other ISO image files. Bootable USB drives are used when your PC does not have any drive which supports optical disks. In this case you are restrict to use USB drive to install games or operating system. With ISO2USB Windows 10 can easily be installed in your PC. You just have to burn the Windows 10 ISO image on the USB drive and plug it in the PC and install.
How to Use ISO2USB?
One thing which is amazing about this software is that it is also available as an app on google play store. So, if you have only one PC and you do not have access to any other PC, you can download the ISO file on your mobile which supports OTG, connect the USB to your mobile and create the bootable USB drive.
Below are the ISO2USB download links for Windows and Mobile app.
Now you are wondering how to burn the ISO image to USB drive. The simple steps to burn the image file on USB drive on a PC are following.
Step 1: Download and install ISO2USB.
Step 2: Plug in your USB drive.
Step 3: If there is any important data in your drive than make a backup of that data because while creating the bootable USB drive the previous data will be wiped.
Step 4: Open ISO2USB tool.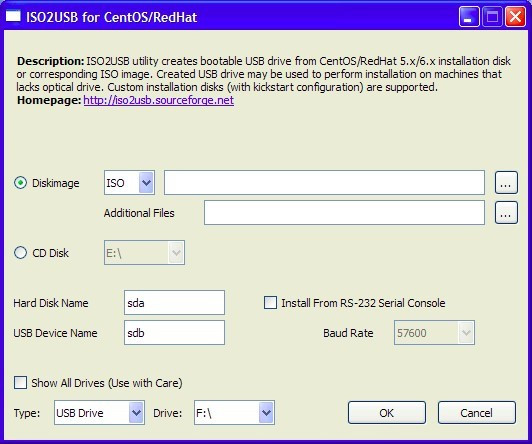 Step 5: Select the ISO image and USB drive.
Step 6: Click on OK. Wait while the process is completed.
Step 7: After that plug, out your USB drive. You can now install Windows with your bootable drive.
The steps to burn the image file on USB drive via mobile are following.
Step 1: Install ISO 2 USB app from google play store.
Step 2: Plug USB drive in you mobile.
Step 3: Open the app.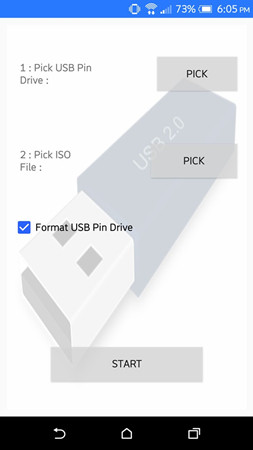 Step 4: Select USB drive and ISO images.
Step 5: Click on START and the process will start.
Step 6: Wait for the process to be completed. After that you can plug out the USB drive.
Best Alternative to ISO2USB - PassFab for ISO
If you are looking for a tool who can burn iso images on USB in Windows platform then PassFab for ISO is the best solution for you. Basically, you can create a bootable USB drive with this tool. You can make a bootable USB disk on Windows without any trouble. It is fast and smooth with simple yet interactive user interface.
Now let's talk about the steps involved to create a bootable USB disk.
Step 1: Download and install this ISO burner. Plug in your USB drive into your PC.
Step 2: Open PassFab for ISO. Choose "Download System ISO" or "Import Local ISO".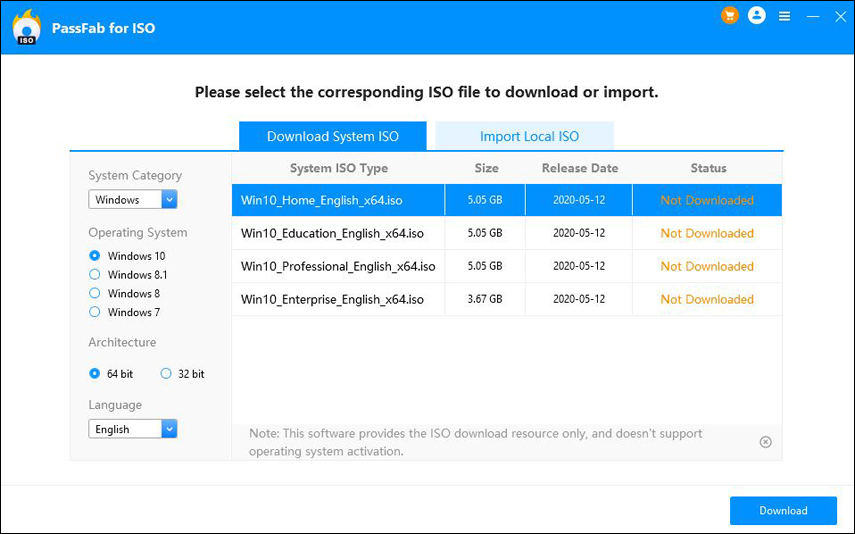 Step 3: After plugging the USB, select USB drive. Click on "Burn" button and continue.
Important: It will show you a prompt that your data will be erased and all the files will be lost. Click on Yes if you have already made a backup of your data.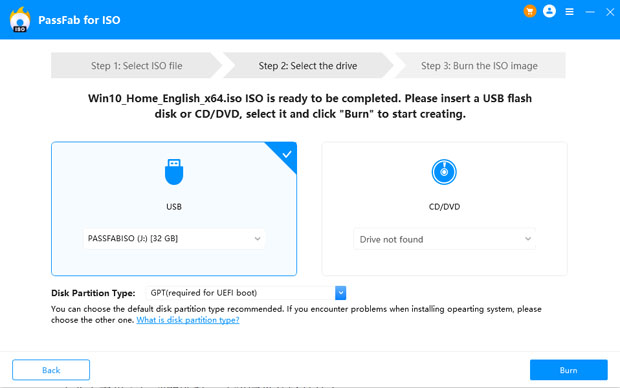 Step 4: PassFab for ISO will start to burn ISO file to USB. Wait for the program to complete the burning process.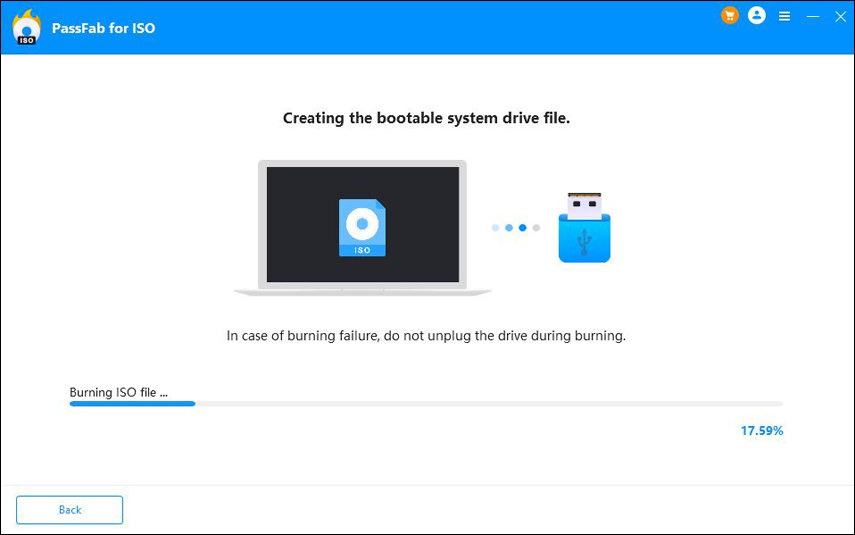 Step 5: After it is successfully completed, it will show a prompt.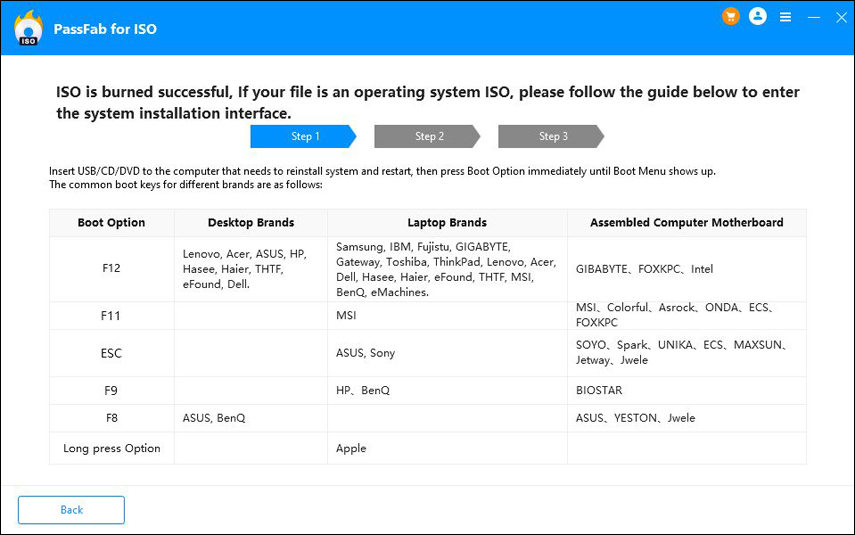 Step 6: You can now use this USB drive to reinstall Windows system.
Wrap It Up
In this article, you have learned about some free software's which can help you to burn the ISO image files on USB disk. If you are amateur in computer, then this guide will really help you. These software tools are pretty handy when you have to save your time. If you are afraid of malwares and viruses, and want a good software that can work according to your need, then PassFab for ISO is the best tool. It is easy to use and you can trust the software that it will not affect your files.