For those who are using iPhone and if unfortunately, they forget their passcodes, the most reliable and easiest way is to use PassFab iPhone Unlocker which is capable of removing the screen locks or password from all the iDevices like iPad and iPhones. The PassFab iPhone Unlocker reviews by several users have indicated their satisfaction level.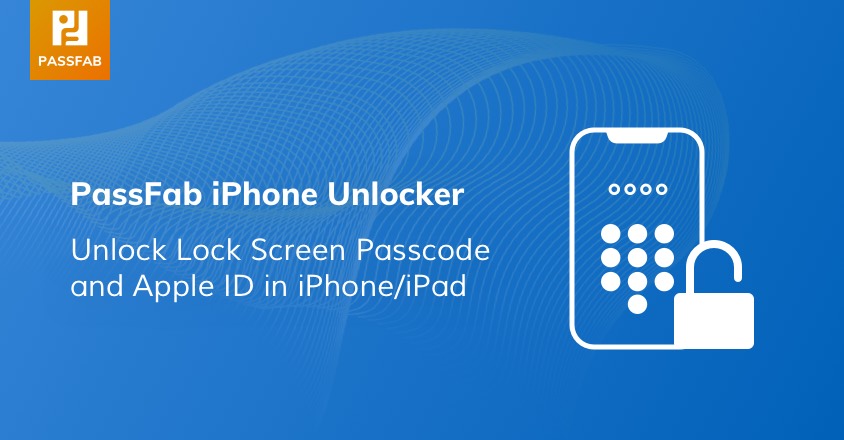 And it is so convenient, that in just a few minutes passwords are recovered by following very easy steps, guaranteeing the full and Secured access to the users' iOS device. This software just interacts with the locked screen and the details regarding that. It does not need much assistance and information.
When it comes to the compatibility levels, PassFab iPhone Unlocker is compatible with all the iOS devices and any type of screen lock or passcodes as well.
Part 1. What is PassFab iPhone Unlocker?
It is actually, a software that is competent in unlocking or removing the password from the iPhone or other iDevices. It is not requiring any technical skill or expert hands.
The passcodes are recovered using this unlocker set up, even without accessing iCloud or iTunes ID information. In some simple steps, the user easily accesses his device without losing any information and important saved data.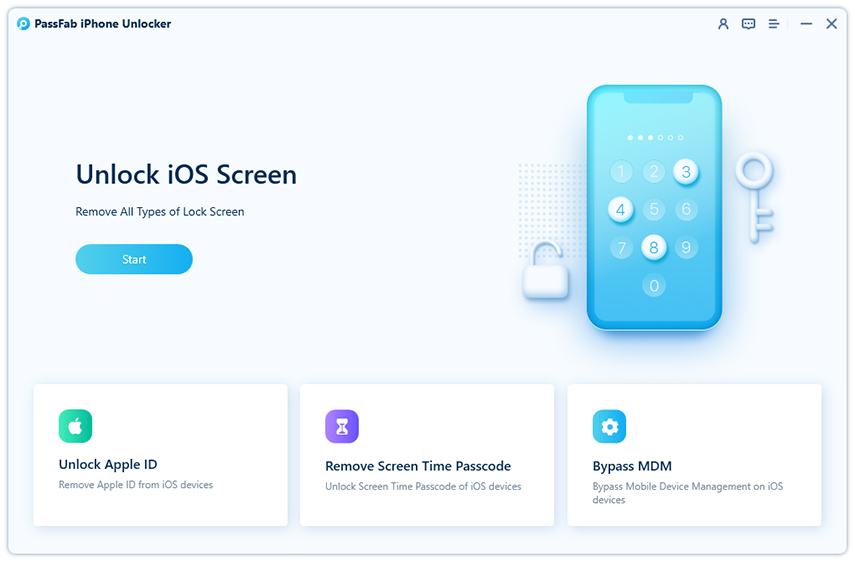 No matter what the passcode is, like either it's a face ID a fingerprint ID, or merely a simple passcode. Cracking such a passcode by PassFab iPhone Unlocker is possible.
Part 2. Is PassFab iPhone Unlocker Safe?
PassFab iPhone Unlocker is used by many users and the iPhone Unlocker review by them has proved that it's the safest software. Also reliable for those who need to unlock the screen in case of a forgotten or lost screen password.
It has to do nothing with the stored data and personal information. In a very defined way, it unlocks the lock screen ensuring safety. With guaranteed security, it keeps the trust of the users and surely it's a trustworthy source of unlocking the iPhone passcodes.
Part 3. Is PassFab iPhone Unlocker free?
Being a very user-friendly software is the best one. The users of PassFab iPhone Unlocker review about their experience and are highly satisfied. Initially, some of them need to download the free guide and then they have to buy the latest version of this amazing Unlocker so that they again have access to their device.
Free versions are also available for download. It is also available at a reasonable and affordable price so that even a common man can have access to it with maximum and assured safety.
Part 4. Key Features of PassFab iPhone Unlocker.
For everything that claims to be perfect, unique, and finest, it necessary that it must have such attributes that no one other has. The same is the case with this PassFab iPhone Unlocker software as there are multiple such qualities of this software that are enough to define it.
Along with the above features, many other special characteristics make this software remarkable and recommendable. These facts are:
It cracks the password:
If it is recently changed or changed unconsciously.
Forgotten accidentally by the users.
Set by the children or some other person who has forgotten later.
After too many attempts with the wrong password when the passport entering limit exceeds.
In case of purchase of a second-hand device.
If the Apple ID password is forgotten.
If you have to unlock the screen in any emergency. For PassFab iPhone unlocker, it's just a matter of minutes to unlock the device. And to have full access to it.
It's also compatible to and capable of all the type of lock and passcode on the screen and has no limit to any iOS device.
An already activated iCloud ID Apple ID can be removed by using this incredible software.
It also allows switching between different iCloud IDs or creating a new one also.
It is highly safe and secure as based upon the multiple PassFab iPhone Unlocker reviews by many users and has nothing to do with the data already store.
And also doesn't invade or incorporate into the privacy of the user or any account belongs to him.
For the factory reset iPhone without passcode, this professional, multi-featured software is helpful. As it enables users to have a factory resetting.
In very easy simple steps and within a few minutes the user can get his results with this highly reliable and authentic software.
All these features are enough to make PassFab iPhone Unlocker a unique and amazing software. And is also well estimated by the iPhone Unlocker review by its users.
Part 5. Where to Download PassFab iPhone Unlocker
By opening the official website of PassFab you have a look at all the versions and guidelines for the downloading of PassFab iPhone Unlocker. There all the information and necessary data have been provided to facilitate the users with the very simple and easiest downloading options. This software can easily be downloaded and it is very user-friendly.
As users mostly find no issues or difficulty while downloading it. But in case of any trouble and inconvenience user guide is there to help them.
Part 6. How to Use PassFab iPhone Unlocker
Instead of being worried about the locked screen, you need to use the PassFab iPhone Unlocker. Following are the guidelines for the guidance of the users to deal with PassFab iPhone unlocked.
Step 1: launching the PassFab iPhone Unlocker
From the main interface, two features will be displayed to have a start.
You need to look at the "Unlock Lock Screen Passcode" and then to continue select and click at the "Next".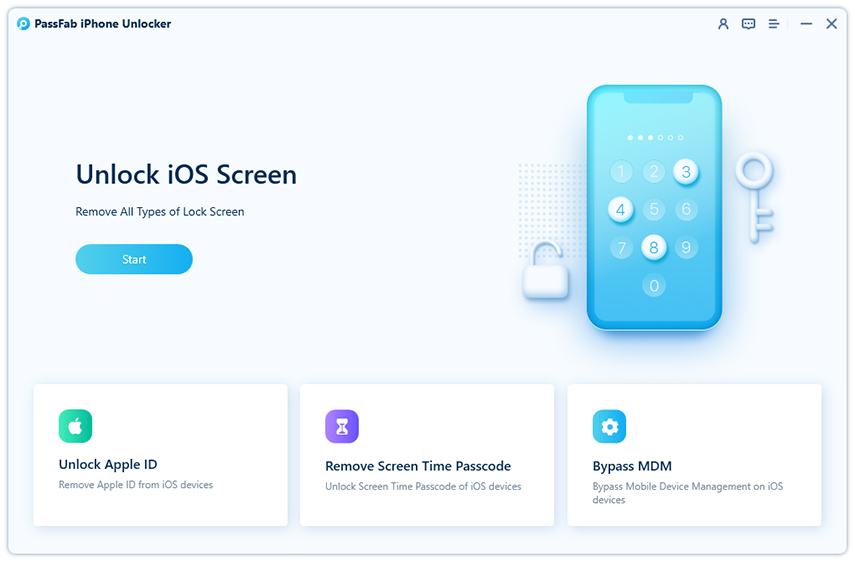 Step 2: Connecting the iDevice to the computer:
Now a "Start" button interface will be there and you have to establish a connection between iPhone and the computer in which iPhone Unlocker is already running and then click at the Start button.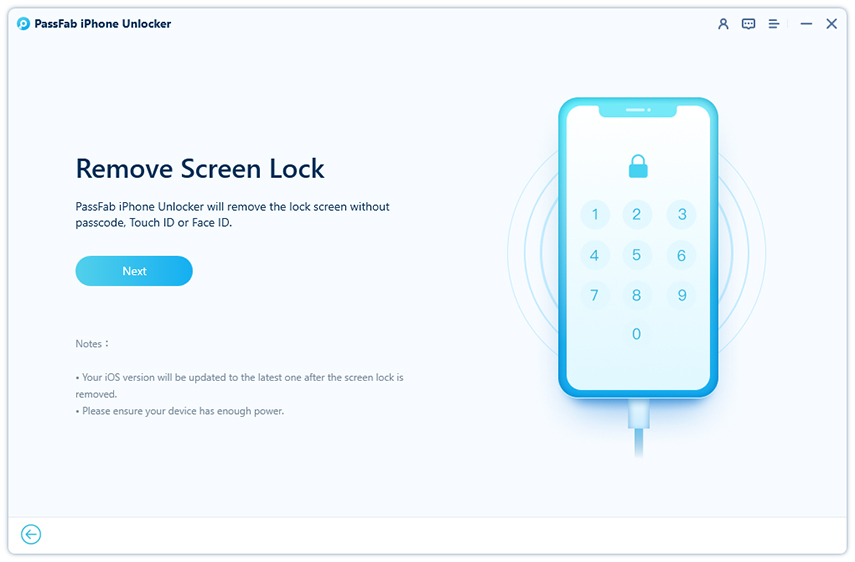 But if the connection between the computer and the device fails or doesn't develop then there is a need to put the program in DFU or the recovery Mode.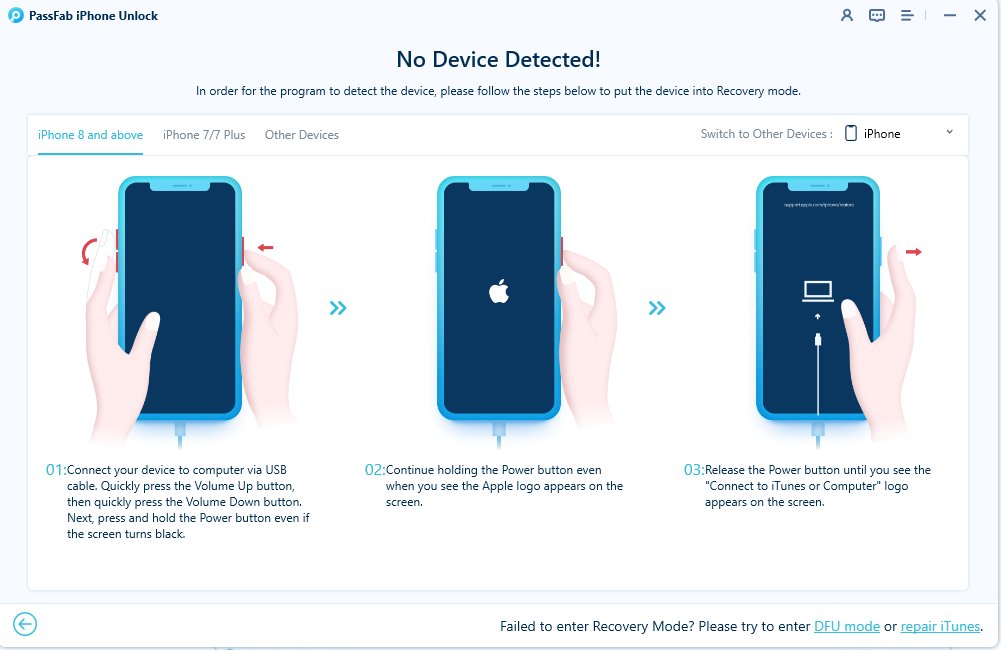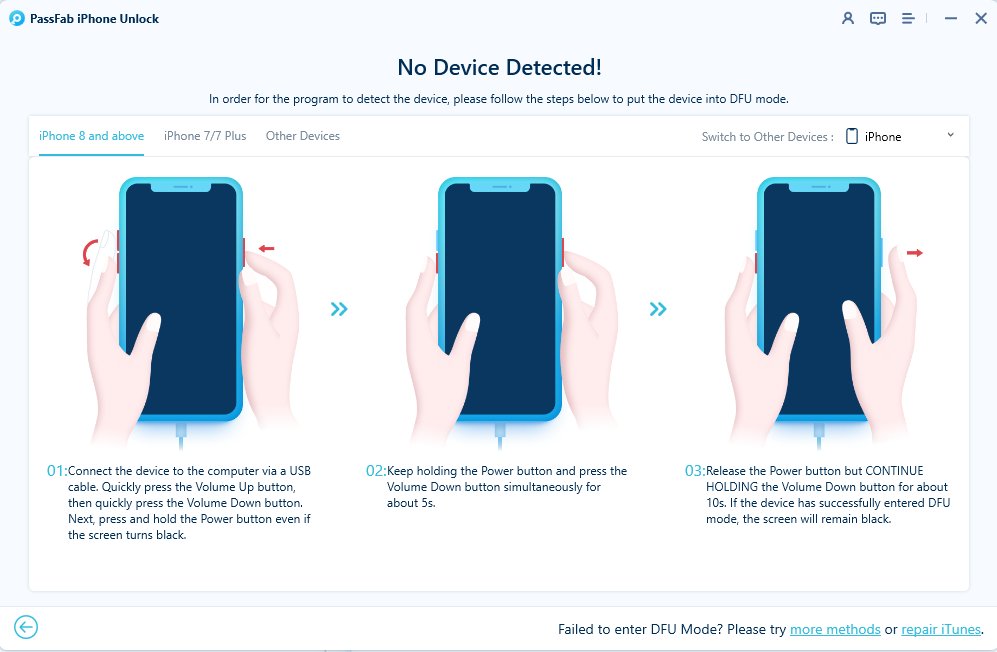 Step 3: Downloading and saving firmware package
And now choose a path to save the file. And then click the download button, where the package will be downloaded. Here you need to wait for few minutes. Also check the network connection.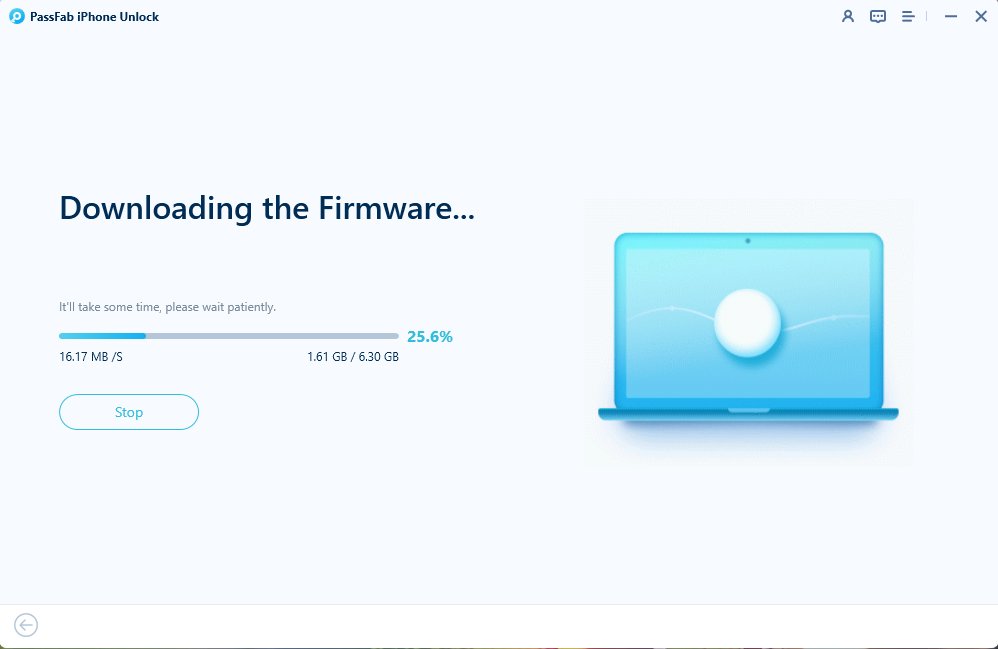 In case if the firmware doesn't download then simply by clicking the "Copy" button let the download start via the web browser.
And if the firmware has been downloaded in that computer that is connected then only click the select button to access the other interface. After accessing, import it.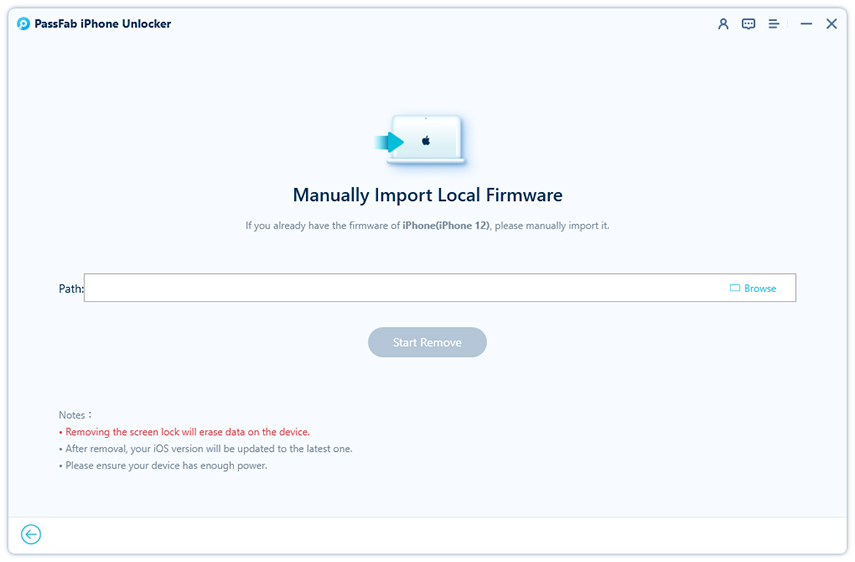 Step 4: successfully removing the lock screen passcode
Once the downloading has completed click at the start unlock for the beginning of the removal of the passcode.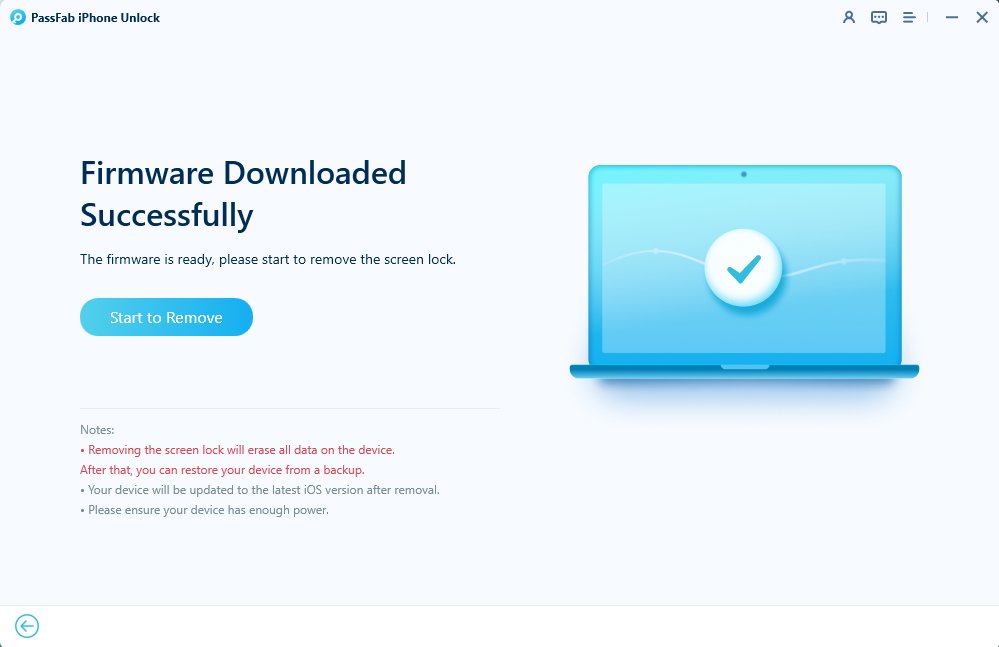 After it you will be able to open your device with the passcode removed.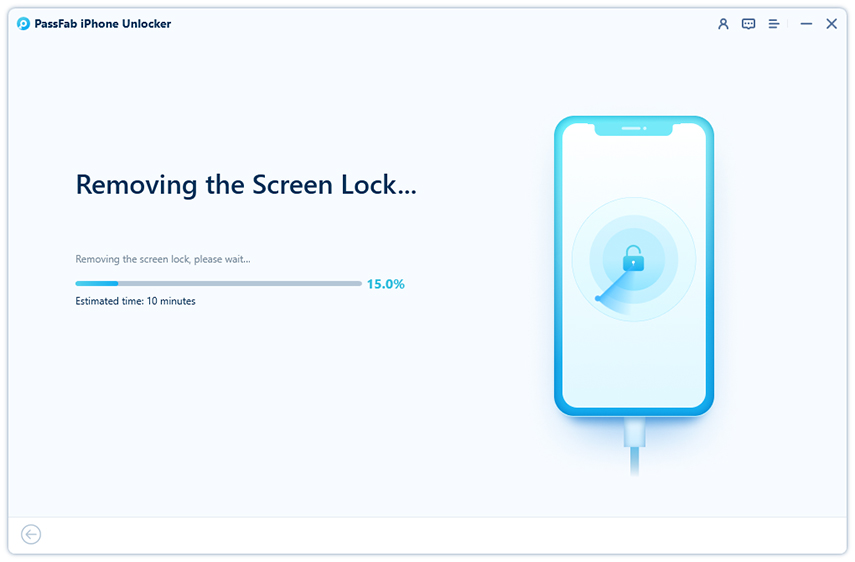 And now you will be available with an option to set a new touch id, face ID or any other passcode you want to set.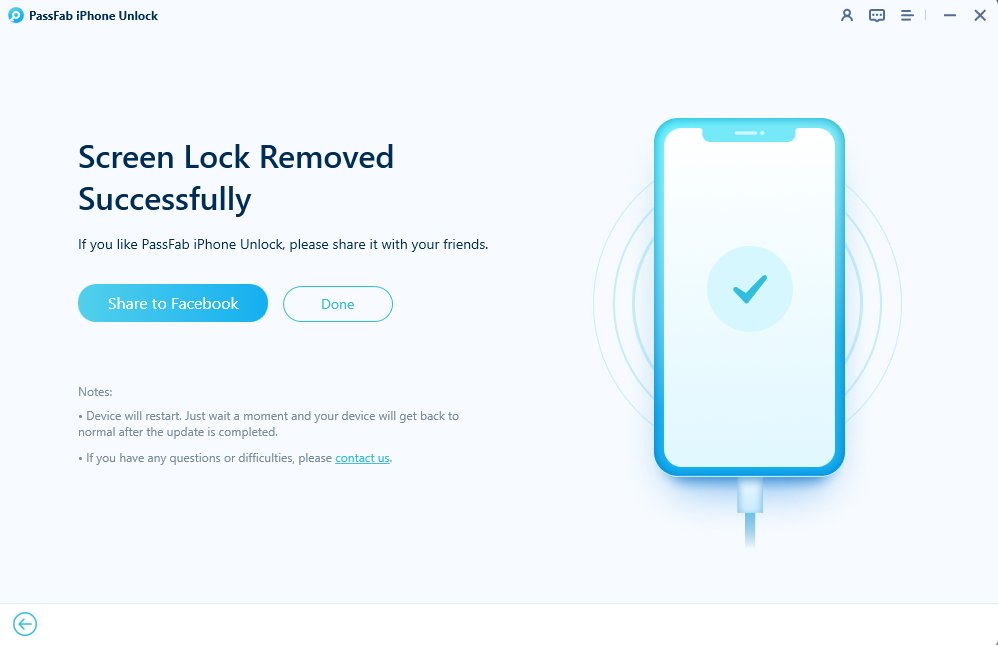 Conclusion
It's common to people that they may forget their password and fail to have it back again. And it's also not strange that sometimes because of a mishap or some accidental reason a wrong password has been set. May be by children or someone else unintentionally.
But these are enough to create a panic and make the situation awkward. Unfortunately, if such a scene has been created then instead of bothering you need to seek help. PassFab iPhone Unlocker is there as the best available, affordable, and versatile software. And it is well-grounded enough to help the users in removing the passcodes. The users of the PassFab iPhone Unlocker review which has also shown the gratification levels of the users that they are pleased and satisfied.
In a nutshell, it's such a software that is trusted and used by several people in their time of need. And by using PassFab iPhone Unlocker they got their iPhone passcodes back or have reset them.