Are you locked out of your phone? Do you need a tool that can help you unlock your screen in minutes? Internet is full of unlocking software but how do you find the best one? We have solutions to all your screen lock problems.
In this article, we will tell you 4 best android lock screen removal tools which you can use on Mac as well as Windows to unlock the phone for free. We will also discuss the pros and cons of each of them so that you can choose on your own. In the end, we will share a step-by-step guide on how to use one of the reliable software. So, let's get started.
Part 1: Best Android Lock Screen Removal on Windows
If you are looking for the best Android lock screen removal for free to be used on Mac, this list can surely help you out. So, here we will discuss the top 4 software to unlock your screen along with their pros and cons. Let's begin.
#1: PassFab Android Unlocker
Have you forgotten your Android password and cannot access the phone now? Don't panic at all. We have brought you the best Android lock screen removal on Mac and Windows. PassFab Android Unlocker is the safest and the most effective unlocker you will ever come across. Check the details below.
Pros:
It removes lock screen password, PIN, pattern and fingerprint in minutes.
Three-step method to remove the lock screen.
It has an excellent interface.
It works well to remove Google FRP password in just one click, even if you don't remember the password.
It supports almost 99% of Samsung devices.
It works on disabled, locked folding, as well as second-hand Flip phones effortlessly.
Cons:
Your data will be lost in the screen lock removal process. Make sure you have your data backed up.
Google FRP password removal is currently only accessible for Windows system.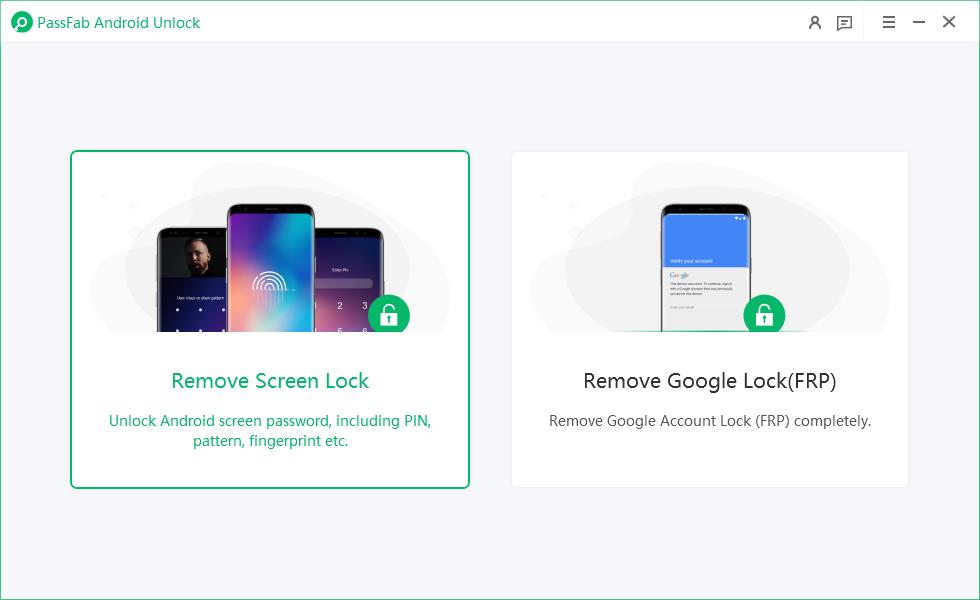 PassFab Android Unlocker is a three-step Android lock screen removal software that works well on Mac as well as Windows computer. Check these three steps below:
01

First, connect your Android device to the computer.

02

Start removing the lock screen of your device.

03

Wait until you see "your screen lock has removed successfully."
#2: Dr Unlock (Android)
Dr Unlock (Android) is another useful tool to unlock your device. It is Android lock screen removal software to be used on Mac and Windows, but it doesn't come for free.
Pros:
It unlocks 4 screen types such as pin, pattern, faces as well as fingerprint device.
It is an easy-to-use tool with an excellent interface.
Cons:
Dr is expensive, and you need to purchase it to use all its features.
Because it is effective on 99% of devices, it may cause data breaching if used for stolen devices.
It cannot recover data that is permanently lost.
#3: iSkysoft Toolbox – Unlock
iSkysoft Toolbox is a powerful Android screen removal software and is compatible on Mac and Windows. Other than screen unlock feature; it can transfer, backup, and restore the lost data.
Pros:
Not only it supports Mac but also works well on Windows 10/8/7/vista/XP.
It unlocks locking patterns like pin code and fingerprint.
Cons:
It has a slow scanning and unlocking process.
It takes more time to unlock the screen.
It doesn't work on Android devices yet.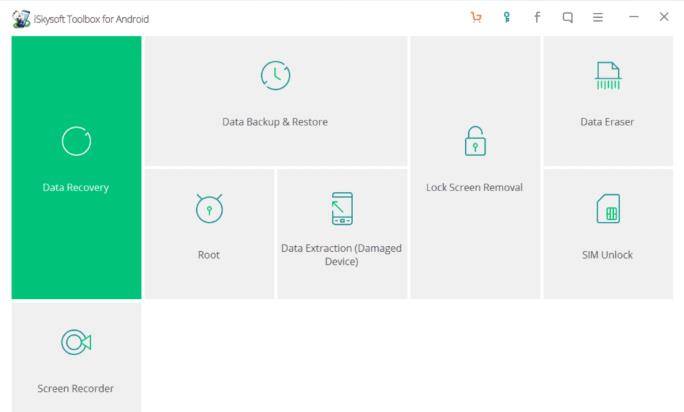 Part 2: Top Android Lock Screen Removal for Mac
After having a detailed overview of the best lock screen removal software for Android on Windows system, we will now see how to use the Mac version. So, we have chosen the most reliable and 100% secure software for you to unlock your screen.
PassFab Android Unlocker for Mac is the superfast Android lock screen removal which you can use on Mac to remove all kinds of lock screen password. Check the steps below to see how to use it.
01

You have to first download and install PassFab Android Unlocker on your Mac. Use the official website of PassFab to download it.

02Next, launch the software. Then, connect your Android phone to the Mac with the help of the USB cable.

03As soon as you connect the device that you need to unlock, a window will appear on the screen. On the bottom-right, you will see the option of "Start". Click it to start the unlocking process.

04A reminder on the screen will appear that removing the lock screen will erase the data. Select "Yes" to proceed.

05Wait for a few minutes until the process completes. Do not disconnect the device.

06Then, when the process completes, you will see a pop-up "Screen password has been removed successfully."
Part 3: FAQs about Removing Android Lock Screen
Q1: Will the Android screen removal erase my phone data?
Yes, your data will be lost in the Android lock screen removal process on Mac or Windows. It is recommended to keep backing-up all your data time to time. In that case, you can restore the lost files.
Q2: How do I disable lock screen on my Android device?
To disable the lock screen on an Android device, go to your device settings. Then, move to security and screen lock. In screen lock, select "None" to disable the lock screen.
Q3: Can I remove the Android lock screen on Mac?
Yes, you can use the third-party Android lock screen removal software on Mac computer to remove the lock screen.
Final Words
If you are having panic attacks because you are locked out of your phone, we have compiled 4 best Android lock screen removal tools on Mac/Windows for you. We have shared their pros as well as cons as well to let you make the final decision. Besides, if you happen to choose PassFab Android Unlocker, we have a detailed guide prepared for you on how to use it.