The Fastboot mode is designed for the installation and update of firmware. This mode is exclusive to Android devices, but not all Android devices are equipped with such mode. So, a DnX Fastboot request is received you have to put your device in the Fastboot mode and check if there I something wrong with the device. Additional information is provided in the article below.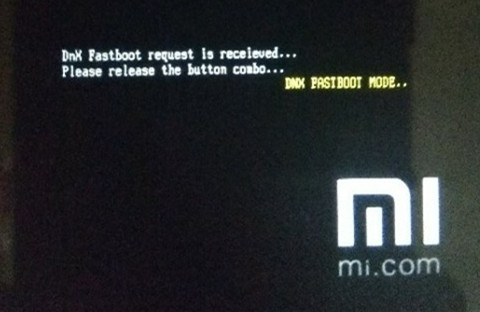 Part 1. What is DnX Fastboot Mode?
The DnX Fastboot Mode is a protocol that is used to flash partitions on your device, again. This is a small tool associated with the Android Software Developer Kit. The Android SDK is a suitable alternative to the Recovery Mode; you can updates and installations via this mode.
But you should also remember that not all Android mobiles are equipped with Fastboot mode like Samsung. But you can manually turn it on with Nexus devices.
Part 2. Why You See DnX Fastboot Mode?
So, when a user tries to install new firmware or thinks of updating it, then have to enter Fastboot mode. But there are times; they get stuck in the aid mode. The screen gets stuck, and they are unable to leave it.
Part 3. How to Use DnX Fastboot Mode?
There are multiple uses for DnX Fastboot. It is mainly designed for updating and installation of firmware. And you don't even have to use Recovery Mode. Now, it is easy to enter DnX mode on Android devices very easily. The official manual method is detailed below.
Section 1. How to Enter DnX Fastboot Mode Manually
Entering the Fastboot Mode is very simple.
Step 1

: Turn off the Android mobile.

Step 2

: Then, hold the Power and the Volume Down button at the same time.
Release them when you see the Fastboot screen. This procedure may vary depending on the brand of Android smartphone you are using.
Section 2. How to Exit Fastboot Mode Manually
Now, exiting the Fastboot mode is even simpler. Just press and hold the Power button for a few seconds.
The Fastboot mode screen will disappear, and the regular Android screen will appear.
Part 4. How to Fix Entering DNX Mode Waiting for Fastboot Command
When your Android is locked or you want to sell your Androd phone, you may want to hard reset your phone directly. But what if you receive a message "entering DnX mode Waiting for fastboot command" when you try to perform a hard reset?
These types of programs are easily available these days, but we took the liberty and decided to use PassFab Android Unlocker. It is easy to operate, and the steps are also very simple.
Here is a video for you to know how to use PassFab Android Unlocker.
01

Download and install PassFab Android Unlocker on your computer.

02 Then, connect the device and run the program. Select the 'Remove Screen Lock' tab on the program interface.

03 As soon as the device is detected, click on "Start".

04 Follow the instructions in it, and the Android Screen lock will be removed.

05

After the procedure is finished, click "Done" to exit.
Final Words
Therefore, the Fastboot mode is very useful for Android mobiles for installation and update purposes. Also, remember that Samsung mobiles may run on Android OS, but they are not equipped with Fastboot mode. You can enter the Fastboot mode manually with easy steps that we have detailed in the article. But if you are having trouble resetting or unlocking Android screen, then use PassFab Android Unlocker. This Android lock screen removal provides a one-click remove Android lock screen without password, which is far easy to operate.