Want to know how to unlock Android phone because you forgot PIN code/pattern lock/screen password or any other types of screen lock? Actually, this problem has bothered me for a long time because Android phones has many brands and many kinds of screen lock. Through personal experiments, luckily, I found 3 ways to regain access to Android phones.
Here is the overview of 3 methods:
| Methods | Recommendation Index | Use Requirements |
| --- | --- | --- |
| PassFab Android Unlocker | ⭐⭐⭐⭐⭐ | Only need a computer; no password or other settings are required; no need of Goggle/Samsung account. |
| Android Device Manager | ⭐⭐⭐⭐ | ADM is enabled on phone; GPS option must be turned on; the device you use for ADM must be connected to the Internet or Wi-Fi; your Android version is 4.4 or higher; you signed into Goggle account on phone. |
| Find My Mobile | ⭐⭐⭐ | This way is only for activated Samsung phones; "Remote Controls" is enabled on Samsung phone. |
Note: Actually, in addition to these three methods, there are some other methods. However, some are only applicable to the old Android version, and some have a low success rate, so in this article, I will not talk about those old methods.
Part 1: How to Unlock Android Phone - 3 Ways
Way 1: Unlock Locked Android Phone with PassFab Android Unlocker
Let's first talk about how to unlock Android phone by using third-party software. Honestly, there may be several tools out there, but it's difficult to look for the most reliable software for you. To save you this trouble, we've done the research and have identified the simplest and most trustworthy software that you may use to resolve this problem.
PassFab Android Unlocker is an easy-to-use tool specially designed to remove certain locks from Android devices. The software is popularly known for its highly intuitive user interface, ensuring that you encounter no difficulty while working with the tool. Besides, you can use this software to unlock Android phone without Google account.
Key features:
It can unlock all types of screen lock without password.
It can unlock early Samsung devices without data loss.
It's easy to operate, and 100% working.
How to unlock Android phones with PassFab Android Unlocker:
Step 1: Download and launch PassFab Android Unlocker on your computer and connect device to computer with USB cable.
Step 2: From the home page, select "Remove Screen Lock". And select "Remove Screen Lock" again.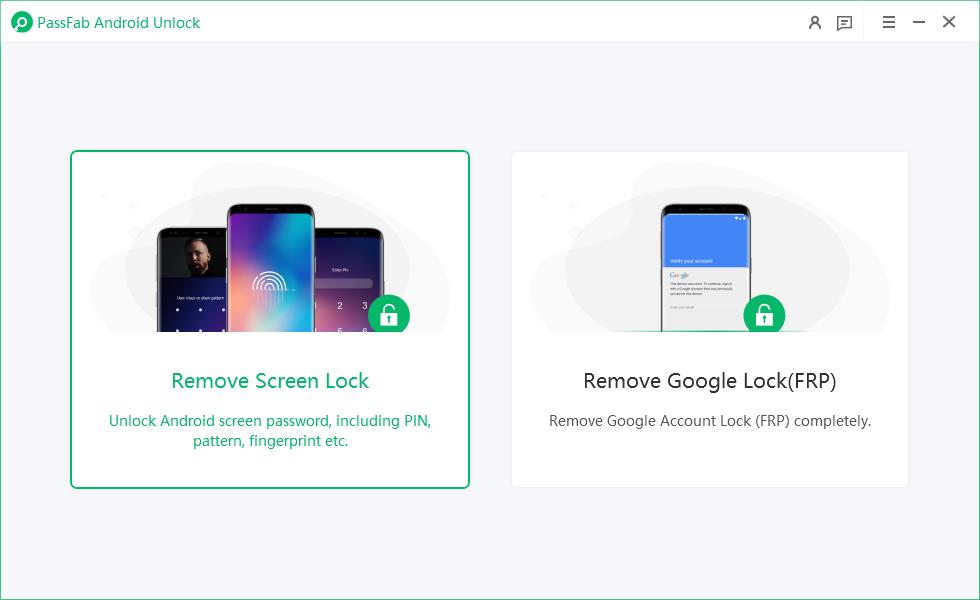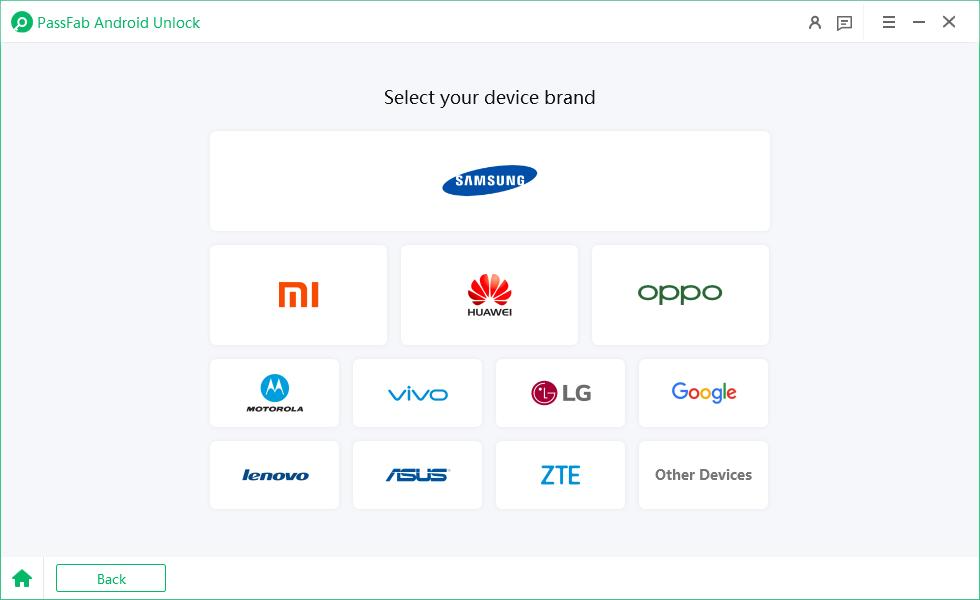 Step 3: A prompt will appear. Press "Start" to continue. And click on "Yes" to proceed.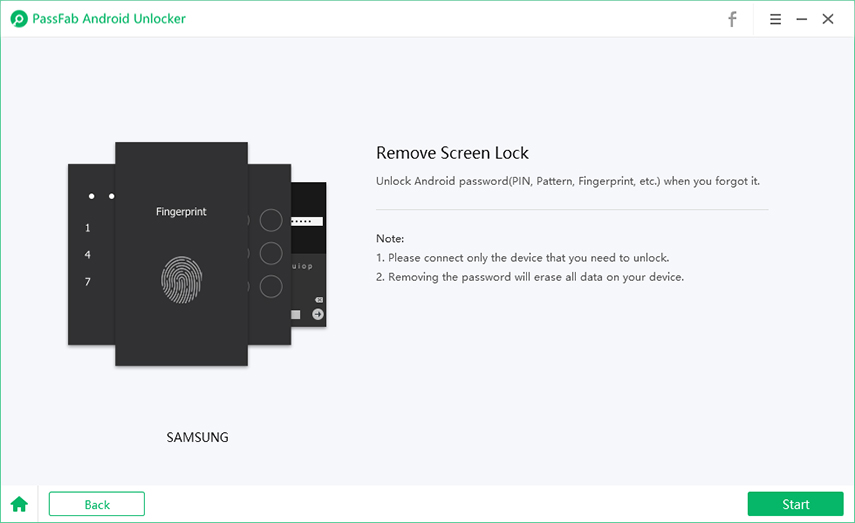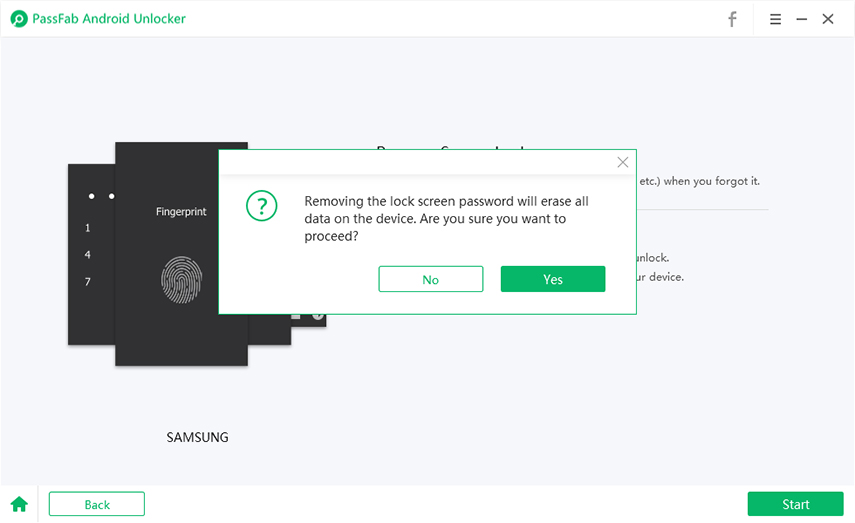 Step 4: Patiently wait for the process to complete and then click "Done". You can get into your Android device then.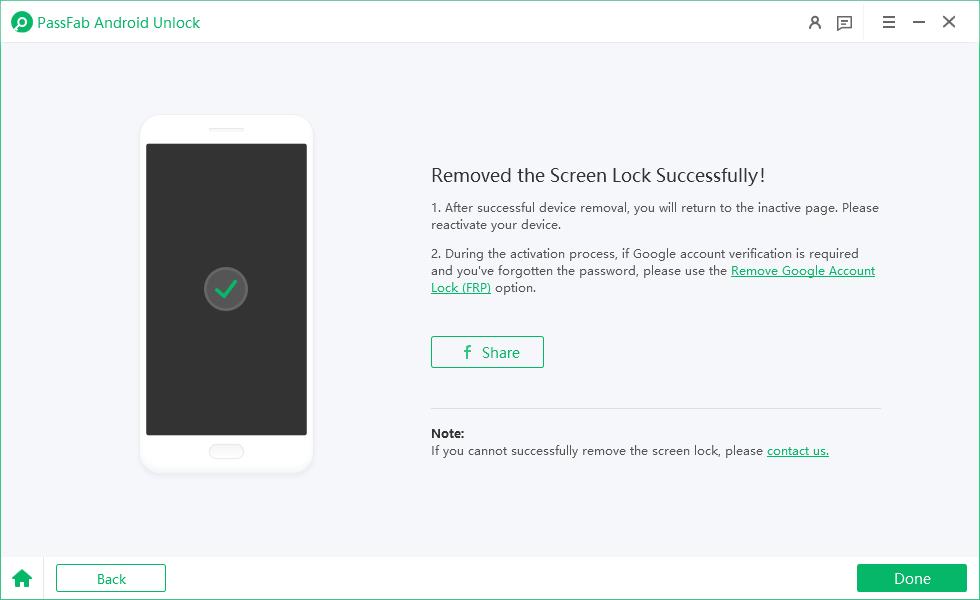 Way 2: Unlock an Android Phone Using Android Device Manager
Android Device Manager is the second way you can use to locate or remotely erase your lost/stolen phone. It is also available for all Android phones. But before using it, it has some requirements.
Prerequisites:
ADM has been enabled on your locked Android phone.
The phone signed into a Google account.
GPS has been turned on to locate phone.
The locked phone connected to internet or Wi-Fi.
Your locked device is running Andriod 4.4 or newer version.
How to unlock Android with Android Device Manager:
1. Use a computer and go to google.com/android/devicemanager. Sign in to your Google account.
2. Select your Android phone from the list of devices.
3. Then a pop-up window will appear, showing your device information and three buttons: Ring, Lock, Erase.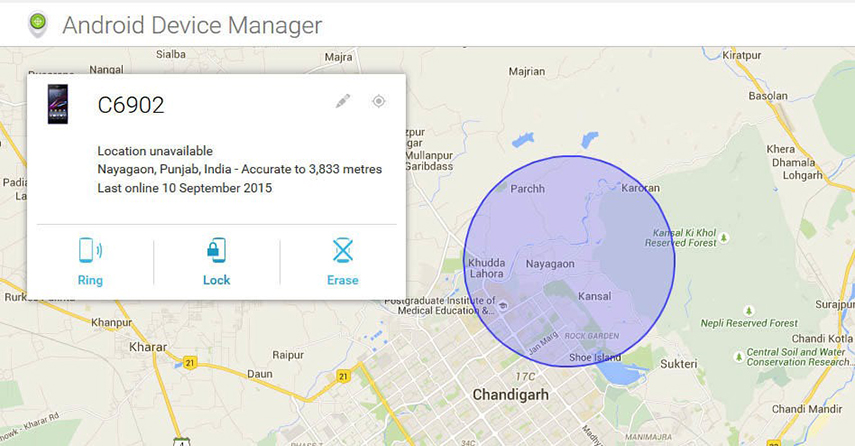 4. Hit "Lock" from the pop-up box and there will appear a new pop-up window - New Lock Screen.
5. Enter a new temporary password and hit "Lock" again. Then a confirmation message will appear below the device model box.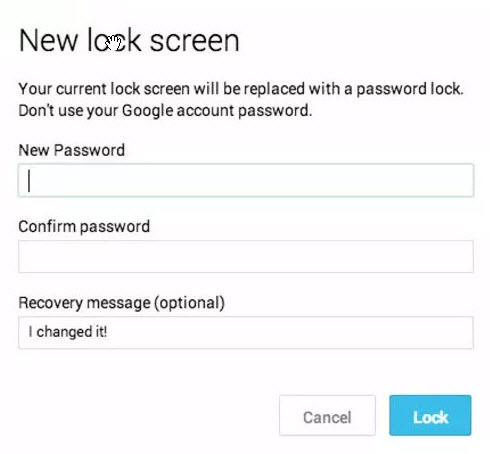 6. Now enter the temporary password on your locked phone and your phone will be unlocked.
Note: After unlocking your Android phone successfully with the temporary password,remember to set up the screen lock on Settings and disabled the temporary password before normally use the Android phone.
Way 3: Unlock Your Android Phone by Find My Mobile
The third method that can help you unlock Android phone is by utilizing the "Find My Mobile" feature. It is a tool which can be used to locate Samsung device, lock the screen, ring the device, backup data, unlock the screen lock remotely and find offline devices. This method is only available for activated Samsung phones. Unfortunately, using this method to unlock Samsung phones also has some requirements.
Prerequisites:
You have set up Samsung account on your locked Samsung phone.
You have enabled "Remote Controls" on your Samsung phone.
GPS is turned on before Samsung phone is locked.
Step 1: Use a computer to go to the Samsung Find My Mobile web page. Sign in your Samsung account.
Step 2: Select your phone and press "Unlock".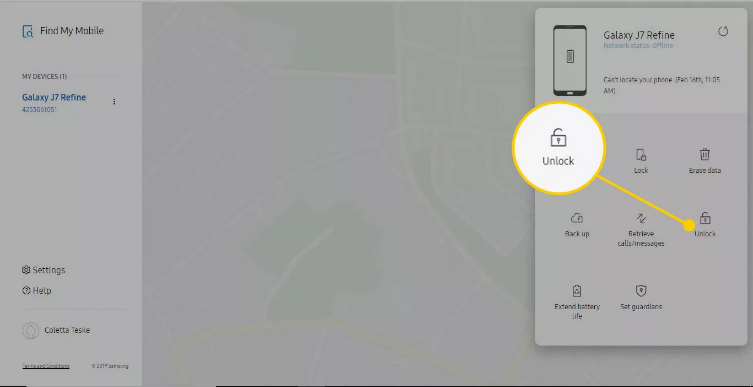 Step 3: The screen lock information on your phone will now be deleted.
Part 2: Helpful Tips You'd Better Know
Tip 1: How to enable Android Device Manager on your phone?
To enable ADM, you need to follow 3 steps.
Step 1: Turn on Location. Go to Settings > Location > Turn it on.
Step 2: Enable Security Settings. Go to Settings > Google > Security > Turn on "Remotely locate this device".
Step 3: Activate the Manager. Go to the official website of ADM and login your Google account to make sure ADM has been enabled on your phone successfully.
Tip 2: How to turned on "Remote controls" on Samsung phones?
To enable "Remote controls", you just need to go to Settings > Choose "Lock Screen and Security" or "Security" or "Biometrics and Security" > Click "Find My Mobile" > Tap on "Add Acoount" and enter your Samsung account > Turn on "Remote controls".
Tip 3: Can getting the password wrong on your phone too many times make it factory reset?
No, if you enter the wrong password too many times, your Android phone will be locked. It won't automatically factory reset your phone even though you entered incorrect password many times. But you can factory reset it by yourself using PassFab Android Unlocker, Android Device Manager or Samsung Find My Mobile.
Summary:
If you ever get yourself stuck in such a situation, you can try all the above ways to unlock an Android phone. If you don't know which method you should choose to solve your problem quickly, just be sure to try PassFab Android Unlocker to fix your issue. Thanks to its easy functioning, using the tool is easy and effortless. When using PassFab Android Unlocker for your issues, you will not encounter any reason to complain!