What is the best method to unlock Android phone? If you're looking to get this question answered, then you're in the right place! It often occurs that you forget your phone's passcode and lose access to the data kept in your phone. In this case, you need to know other simple methods that you can use to unlock and recover your Android phone. Today's article will walk you through various methods that will help you get your job done instantly.
Part 1: How do I Unlock My Android Phone
How to unlock my Android phone if I forget my passcode? Don't worry! We're here to help you with this issue. Generally, there are two separate methods that you can use for this purpose. You can either use the Android features to help you get past the lock screen or you can also try to use third-party software for this purpose. For myself, I would like to choose the third-party tool to unlock my Android phone for its convenience.
Part 2: [Highly Recommended] Unlock Android Phone with PassFab Android Unlocker
Let's first talk about how to unlock Android phone by using third-party software. Honestly, there may be several tools out there, but it's difficult to look for the most reliable software for you. To save you this trouble, we've done the research and have identified the simplest and most trustworthy software that you may use to resolve this problem.
PassFab Android Unlocker is an easy-to-use tool specially designed to remove certain locks from Android devices. The software is popularly known for its highly intuitive user interface, ensuring that you encounter no difficulty while working with the tool. Here is a step-by-step guide of how you can use PassFab Android Unlocker to unlock your Android phone.
1. Download and install PassFab Android Unlocker on your computer.
2. Launch the software and connect your Android phone with the computer via a USB cable.
3. From the home page, select "Remove Screen Lock".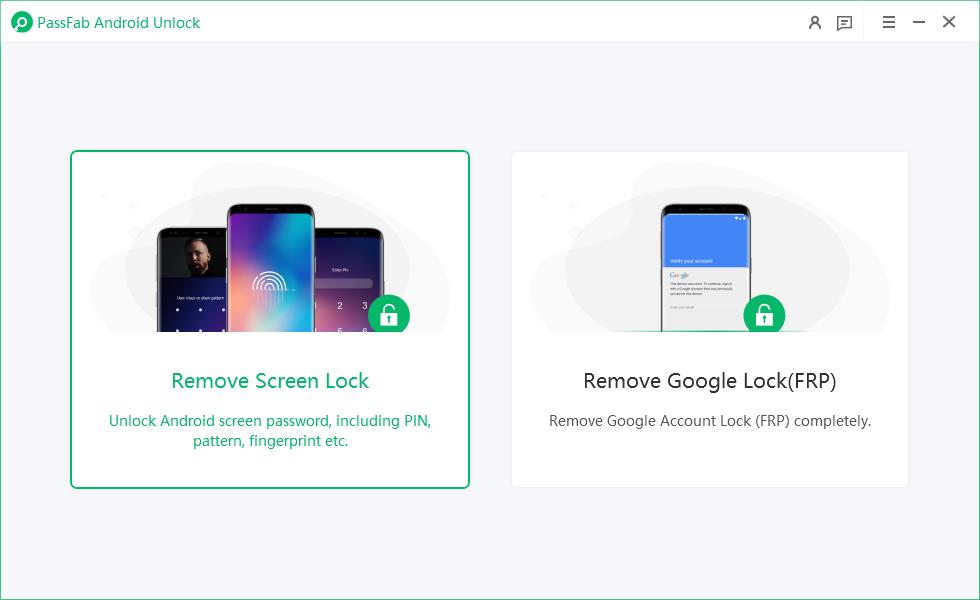 4. A prompt will appear. Press "Start" to continue.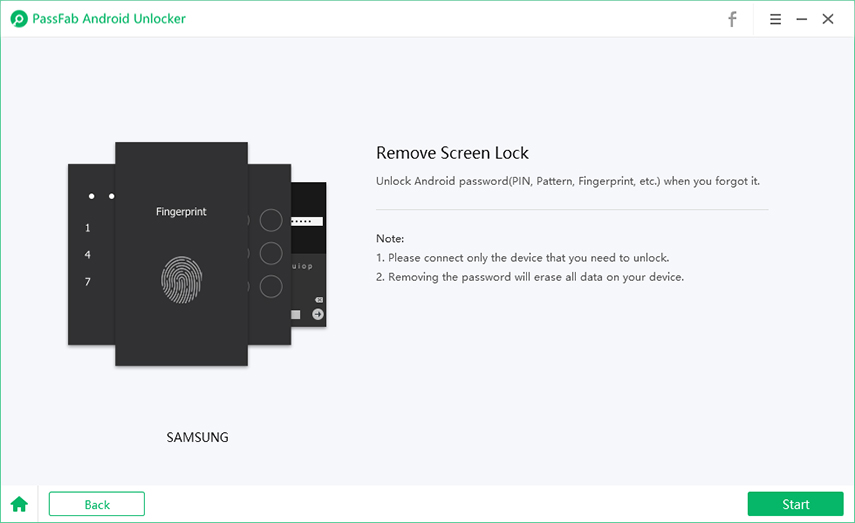 5. Press "Yes" to confirm your command when you get the message that the data will be erased.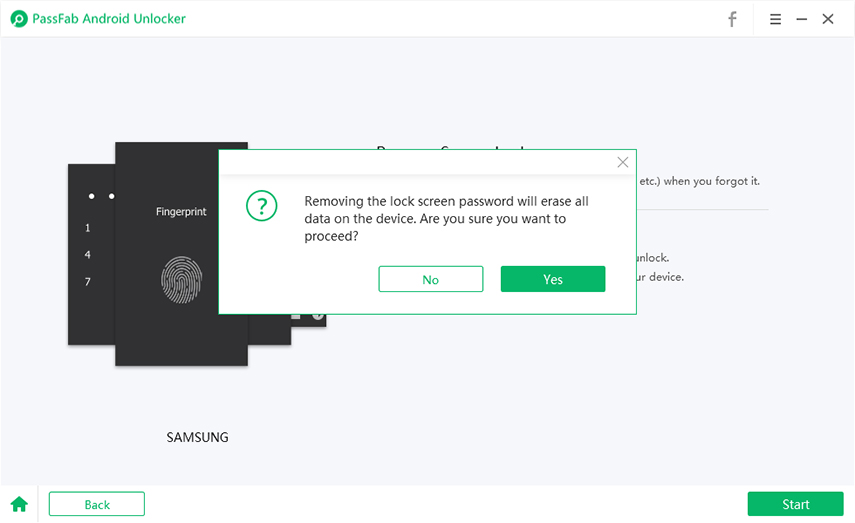 6. Patiently wait for the process to complete and then click "Done". You can get into your Android device then.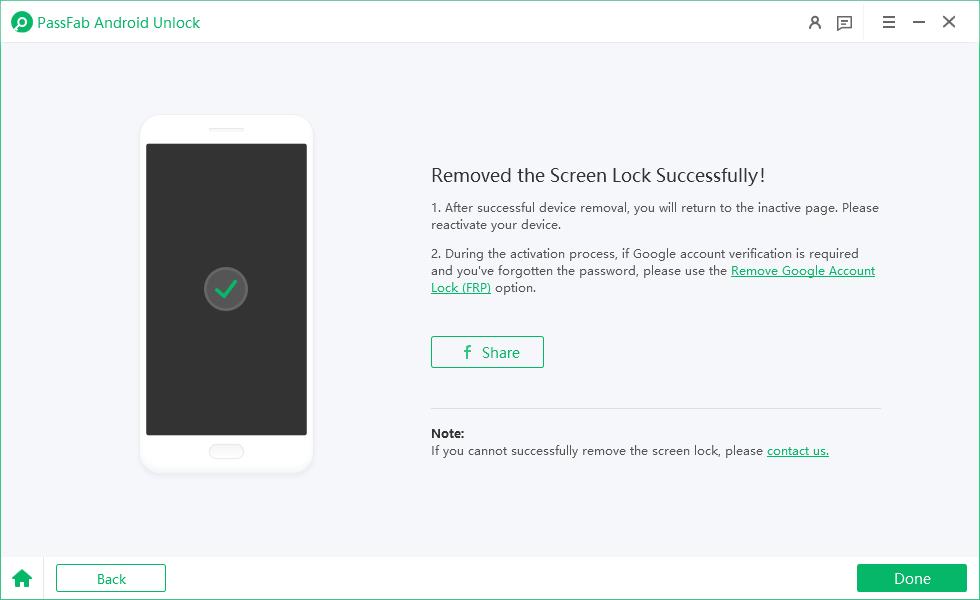 Part 3: 6 Common Ways for Android Phone Codes Unlock
If you want to know how to unlock Android phone password without using third party software or you only have a phone with you, don't worry,then here are the other six common methods that you can use to unlock your Android phone. You can choose the one that best suits your needs.
Way 1: Unlock an Android Phone by "Forgot Pattern"
This is a simple method that you can use to unlock your Android phone is by using the "Forgot Pattern" feature. However, this feature is only available for Android 4.0 and older devices. Here is how to unlock a locked Android phone by using "Forgot Pattern".
Enter the wrong passcode five times.
Afterward, hit "Forgot Password" or "Forgot Pattern" depending on the type of security you use.

Enter the username and password associated with your Google account and press "Sign In".

Finally, reset your passcode.
Way 2: Factory Reset to Unlock Locked Android Phone
If the above method doesn't suitable for your phone system, you can perform a factory reset to unlock Android phone. It is easy to operate, but your data will lose.
Step 1: Power Off your Android phone and remove your SD Card.
Step 2: Press Home, Volume Up, and Power buttons simultaneously to enter Recovery Mode.
Step 3: Use Volume buttons to navigate to "Wipe Data/ Factory Reset" and press the Power button to affirm.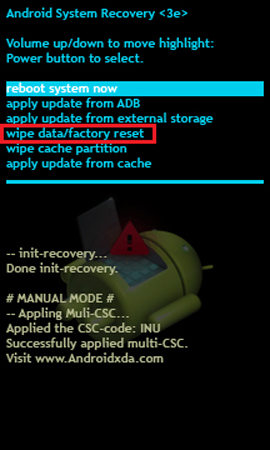 Step 4: Wait for the factory reset to complete and restart your phone then.
Way 3: Unlock My Android Phone through Android Device Manager
You can also unlock Android phone through the Android Device Manager if other methods cannot satisfy your needs. Note, however, that using this method requires logging into your Google account. Follow these steps to complete:
1. Use a computer to open the official website of Android Device Manager. Sign in to your Google account.
2. Select your Android phone from the list of devices.
3. Hit "Lock" from the pop-up box.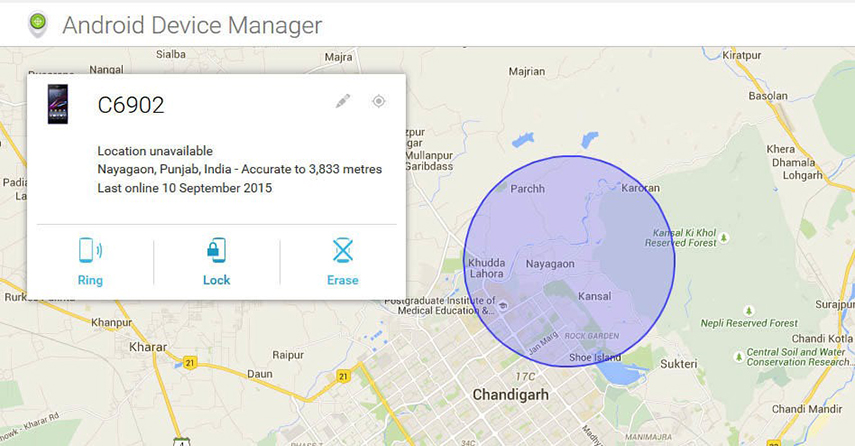 4. Enter a new temporary password and hit "Lock".
5. A prompt will appear on your phone. Enter the temporary password and your phone will unlock.
Way 4: For Phone System with 5.0 and Above, Use Smart Lock
Another way to unlock locked Android phone is with the help of the "Smart Lock" feature. Smart Lock lets you specify conditions that bypass the lock screen security. But it's only for Android 5.0 and above phone system.
Step 1: Trusted Places: You can add a location where the phone remains unlocked.
Step 2: On-body Detection: The phone remains unlocked when it's on your person.
Step 3: Trusted Devices: The phone remains unlocked when it is connected by Bluetooth to a certain device.
Step 4: Trusted Face: Uses facial recognition to identify your face and automatically unlock it.
Step 5: Voice Match: Phone unlocks on recognizing your trusted voice.
Way 5: Unlock Android Phone via Emergency Call (Only for Android 5.0 and 5.1.1)
For Android 5.0 and 5.1.1 devices, Android phone unlock is possible with the help of the Emergency Call feature. If you want to try this way, follow the steps:
Press the "Emergency Call" button from your lock screen.
From the dialer, type asterisks "*" several consecutive times.

Double-tap the asterisks and select "Copy".

Paste the copied string several times.

Go to the lock screen. Tap on the camera button and simultaneously, pull down the notification bar.

Select the "Settings" option.
Paste the copied string multiple times until the interface crashes.
The Camera app will also crash and the phone will be unlocked.
Way 6: [Samsung] Android Phone Unlock - Find My Mobile
The last method that can help you unlock Android phone is by utilizing the "Find My Mobile" feature. For this method to work, you need to have "Remote Controls" enabled on your Samsung phone.
1. Use a computer to go to the Samsung Find My Mobile web page. Sign in your Samsung account.
2. Select your phone and press "Unlock".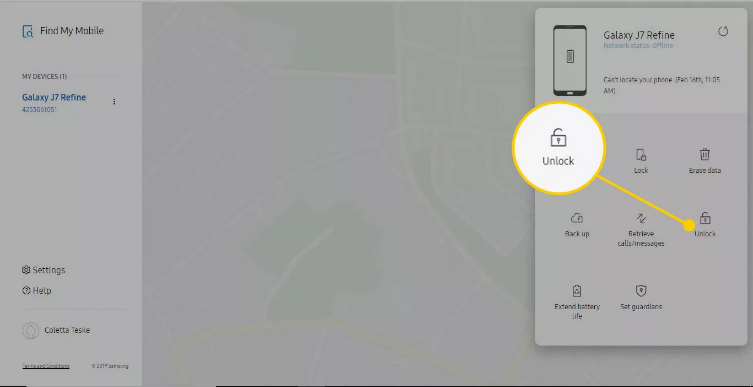 3. The screen lock information on your phone will now be deleted.
Summary:
If you ever get yourself stuck in such a situation, you can try all the above ways to unlock an Android phone. If you don't know which method you should choose to solve your problem quickly, just be sure to try PassFab Android Unlocker to fix your issue. Thanks to its easy functioning, using the tool is easy and effortless. When using PassFab Android Unlocker for your issues, you will not encounter any reason to complain!