Everyone has at least one experience in life when they forget the lock pattern of their phone. This experience can be pretty bad. For situations like this, you may get panic and may think that there is no possible way to unlock your phone. But you will be surprised to know that you can easily unlock Oppo pattern lock, all by yourself. This article is entirely dedicated to Oppo a3s pattern unlock process or any other Oppo device. So, let's get started! And let us take you out of this disastrous situation.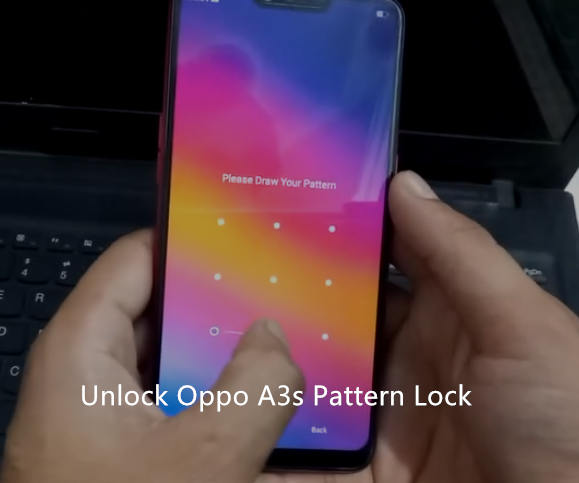 Solution 1: Unlock Oppo A83 Pattern with MSM Download Tool
If you are looking for Oppo A3s pattern unlock tool download, MSM Download is an online flashing tool that'll help you flash stock firmware in your smartphone and perform Oppo A83 pattern unlock.
Step 1: Start by downloading the flash tool & flash files on your PC and extract them using WinRar.
Step 2: Copy all the data from the extracted "flash-tool" folder and paste it in the extracted "flash-file" folder.
Step 3: Now, launch "MSMDownloadTool.exe" as administrator, you'll have to enter your username and password by purchasing the premium version of the MSM Download Tool.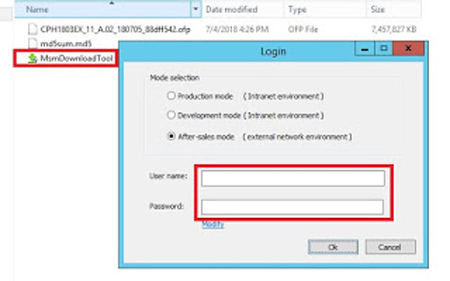 Step 4: Once the tool launches, tap the "Start All" button to list all the firmware files. At this point, the tool will start verifying for PC Memory Checksum. Be patient as this process usually takes several minutes to complete.
Step 5: Now, connect your Oppo A3s to the computer via a USB cable and press the boot key combination (Volume Down+Power Button).
Step 6: If the connection was established successfully, a new "Qualcomm HS-USB QDLoader 9008 port" will appear under the "Ports" tab in your PC's device manager.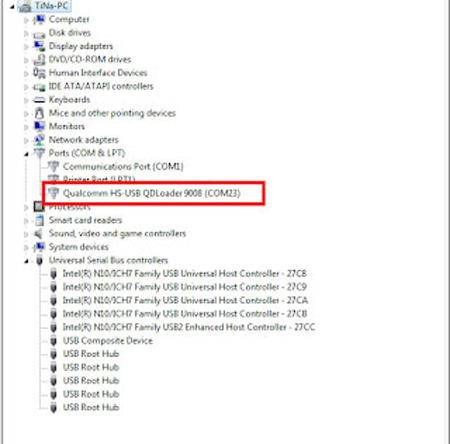 Step 7: At this point, the tool will automatically detect the device in "ELT Mode" and initiate the flashing instantly.
Step 8: Again, the flashing process can take a couple of minutes to complete. So, make sure that you don't do anything to interrupt the connection. That's it; the MSM Download tool will completely flash a new firmware package on your device.
Solution 2: Unlock Oppo A3s Using Android Device Manager
Using Google Find My Device is the second way you can use to unlock Oppo A3s. But that's only available if you've previously turned "Find My Mobile" and "Location" on of your devicce.This feature can be used to lock, ring, or erase the Android device. Besides, this methodhas high success rate and simple operation. If you want to use this way, follow these detailed steps.
First, go to Android Find My Device - Google.
Second, login into your Google account of the Oppo A3s.
Then, select the device from the left side. And you will see three options: Ring, Lock, Erase.
To unlock the device, click on "Erase".
At last, you only need to wait a moment and your Oppo A3s will be unlocked.
Solution 3: Hard Reset to Unlock Oppo A3s Pattern Lock
Oppo A3s hard reset is another way to unlock pattern lock. However, in this case, you'll lose everything you've stored in the internal storage.
Here's how you can perform a hard reset on your Oppo phone:
Step 1: Power-Off your device and make sure that the battery is charged at least up to 50%.
Step 2: Simultaneously press and hold "Volume down" + "Power" keys until the Oppo logo appears on your screen.
Step 3: You won't be able to use the touchscreen at this point. So, use the volume keys to navigate to the "Wipe Data/Factory Reset" option. Now, press the "Power" key to initiate the hard-reset process.
Once the reset process completes, you'll bypass the pattern lock and be welcomed by the FRP login window, which might cause trouble as well.
Something About Oppo FRP Unlock
After performing an Oppo A3s unlock, you'll be asked to log in with the Google account you were using before resetting your device. This is a security feature known as FRP (Factory Reset Protection) that Google introduced with Android 5.1 to restrict unauthorized people from unlocking the device.
However, this security feature can become a cause of trouble as well. In case you don't remember the login credentials of your Google account, you won't be able to unlock the device. If you want to unlocker Oppo FRP lock, there is no efficiaent ways can help you do that.
Additional Tip: How to Unlock Other Android Phones
Sometimes despite trying too hard, you may not be able to unlock the device. Here comes the problem, how to unlock Android phones without password or pin. In this situation, you need a professional help, which can be in the name of PassFab Android Unlocker. No matter why you are stuck out of your device, maybe you forgot your password, maybe you forgot your pin or pattern, this tool will be there to help you. The Android Unlocker will automatically detect your problem and help you in Huawei, Xiaomi, Samsung or other Android Phones' pattern lock removal, without harming your device.
Follow these steps to remove Oppo pattern lock:
Step 1: Launch the tool PassFab Android Unlocker and select the feature known by the name "Remove screen lock". Then, connect your device to the PC by using a USB cable. This program will install a driver for your device.

Step 2: Once the device is connected successfully, a pop up will be shown, and you need to click on the "Start" option to move on to the next step.

Step 3: You will receive a reminder that will say, removing the A3s pattern lock will erase all data on your phone, do you want to continue, click "yes" to go on.

Step 4: After waiting for a few seconds, your lock screen will get unlocked. Click on the "Done" option, and the process is completed!
Congratulations! You have easily achieved your goal of Android lock screen removal.
Conclusion
So, after reading this article you've known how to unlock Oppo pattern lock. Our mobile phones are our biggest asset in this digital world. If due to any reason, our Android phones get locked, the situation can be too complicated and disastrous for us. So, why not unlock our Android devices by using these simple tools? We hope you must have liked this simple and easy formula of screen lock removal!