Backing up your iPhone 6/6s is a good habit and you can have many of your important data saved if you use the backup method. Once it is deleted from your phone it can be got back from the backup procedure. It is especially important if an update is announced and you will have to back up the data before the update because you might lose your data if you don't back up your iPhone 6 and 6s. However, most of the people don't know how to backup iPhone 6 Plus or iPhone 6. This article will help you understand different methods to backup.
Part 1. Preparation Before Backup
Before knowing how to backup iPhone 6 on the computer, get these done.
You need to have a Mac or PC connected to internet with iTunes app's latest version in it.
Get a data cable to connect your iPhone6
You need to authorize your PC or Mac by using the same Apple ID which was used when you downloaded the app from App store.
To authorize your Apple computer
First of all, launch iTunes from the menu bar and click on the store and the 'authorize this computer'.
Simply enter your Apple ID and you will get a message in a few minutes to tell you that your authorization is completed.
Part 2. Solutions to Backup iPhone 6 (Plus) and 6s (Plus)
There is more than one method to backup iPhone 6 and 6S and you can use whichever is convenient for you. You can use iTunes, iCloud or any third party storage device to backup your iPhone 6/6s. It will keep your data safe, in any case, you lost your iPhone's data you can still have it in a backup place. All of these methods are efficient and easy to apply.
Solution 1. Backup iPhone 6 on Windows/Mac manually with iTunes
iTunes is the most used and popular method to backup iPhone 6 and 6S and it is easier too. You just have to follow these steps in order to get your iPhone 6 and 6S backed up.
Connect your iPhone to your computer and run the latest version of iTunes.
Now go to the 'device tab' and choose 'summary' option.
You are going to see a backup section and click on it and then you will have your data backed up in no time.
If you want to check the backup process completion, you just have to check date and time under 'latest backup'.
Your iTunes backup files are found in the 'edit section' and then click 'preferences device'.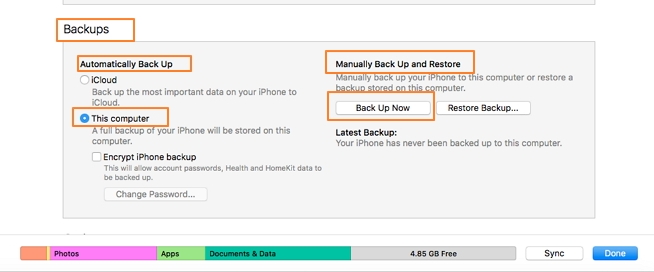 Solution 2. Backup iPhone 6 to iCloud on Windows/Mac Automatically
If iTunes option doesn't work out, you don't have to worry because you can simply use other methods to backup your iPhone 6. iCloud is the best option to use when you can't find any other options suitable for your backup. You just have to find the best possible internet connection which is stable so you don't have to worry about fluctuation. Then follow these steps.
Connect to Wi-Fi and then go to "settings" and then "iCloud".
Enter your Apple ID or iCloud account here.
Now click on "storage" and then "backup" and then wipe the iCloud backup on.
Now tap "back up now" and you will have your iPhone backed up automatically.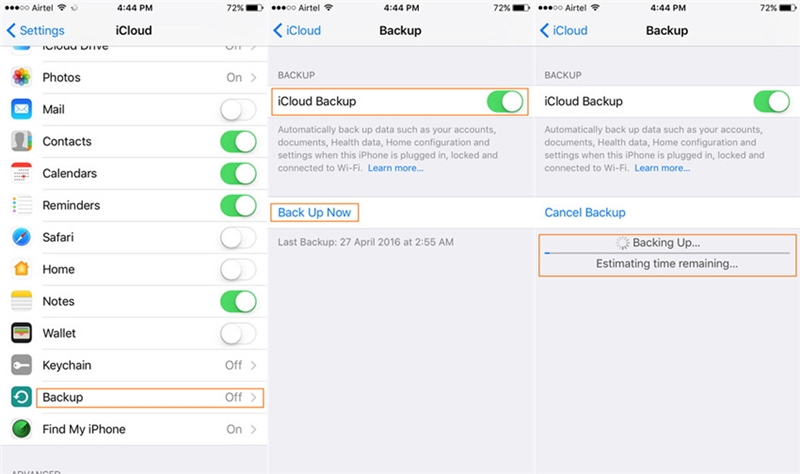 Solution 3. Backup iPhone 6 with Third-Party Backup Service
If other methods don't work you can still use another method to backup your iPhone 6. External storage drives are also among good options because it is easier and you can efficiently and reliably backup your iPhone 6 and 6S. There is more than one option to back up your iPhone using external storage like Amazon Cloud Drive, Google Drive, and One Drive etc. Google drive is the best option among others.
Follow these fairly simple steps given below to use Google drive for backing up your iPhone 6 and 6S.
After downloading and installing Google drive.
Then open the drive and click on the hamburger menu on the top left corner.
Now you will find an icon which is gear shaped, click the icon and click backup
This will start your back up and your phone will be backed up.
Bonus Tips: Unlock iPhone Backup Password with iPhone Backup Unlocker
If you want a fairly simple solution and you are tired of trying other options then you should always look for PassFab iPhone Backup Unlocker. Follow these steps and find iPhone backup password or remove encrypted backup settings if you have lost it:
Step 1. First of all, you have to download the tool from the below button and install it. Run the software and choose "Retrieve iTunes backup password" option.
Step 2. Select the encrypted backup files from the backup file list and continue.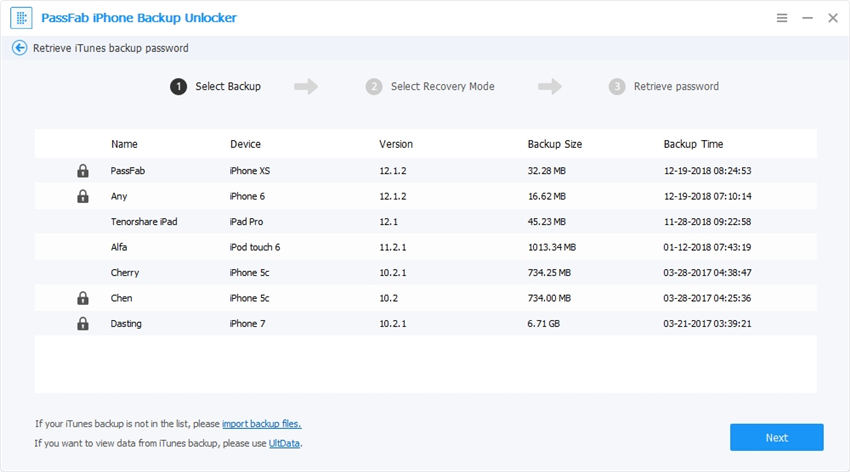 Step 3. Choose a suitable decrypt mode from three options: Dictionary Attack, Brute Force with Mask Attack or Brute Force Attack.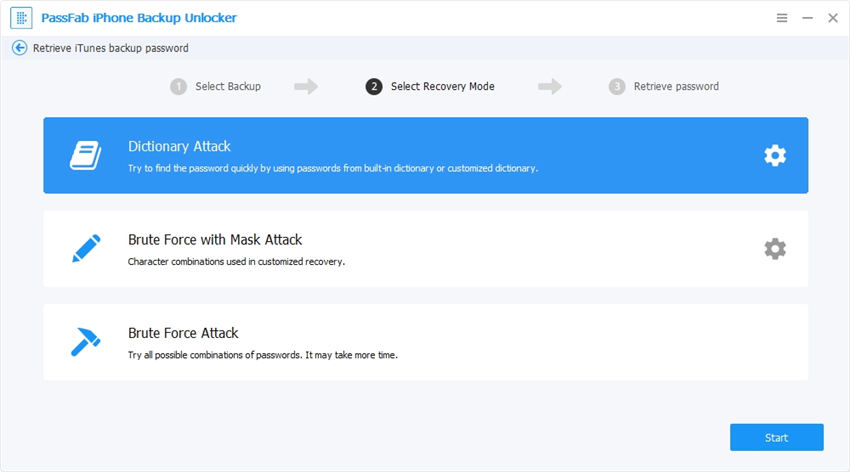 Step 4. After choosing the best option, you can click start and you will have to wait until this iTunes backup unlocker finds your password for you.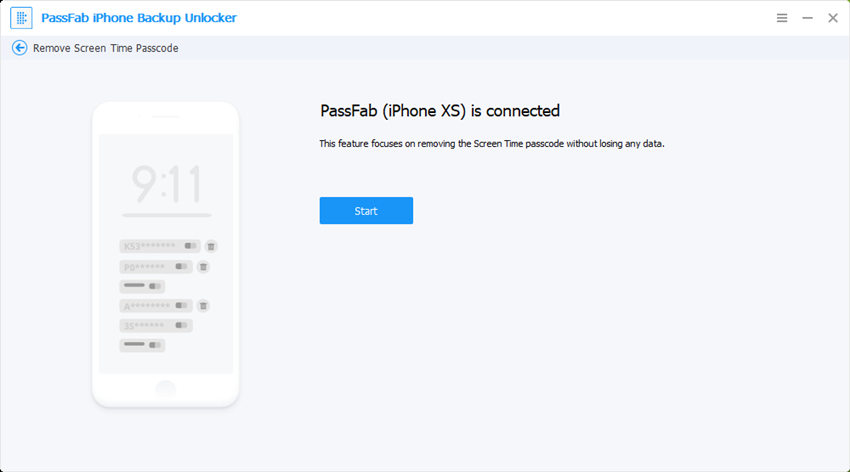 Summary
In this article, we have mainly talked about how to backup iPhone 6 series. You can also trust the PassFab iPhone Backup Unlocker to unlock the password of your iPhone 6/6S backup. This is one of the best tools to have whenever in difficulty of software. Visit PassFab official website and find many more other exciting tools to help you deal with any software related or backup related problems. You can also try other methods mentioned above to create a backup for your iPhone 6 and 6 plus data. Last but not least, you may be also interested in this article about how to restore iPhone from backup.