A backup is the process which is used to support your files on iPhone including app data, home screen, texts, iMessages, ringtones, voicemail passcode and much more. It is important to have your iPhone backup because it will keep your data safe and even if your iPhone is failed at some time you can have your data back by using a backup. You can keep your fond memories of happy trips in the form of photos and other important stuff safe by backing up your iPhone. There are simple methods to backup iPhone and some of them are given below.
Solutions of how to backup iPhone
There is more than one solution to your question of 'how do I backup my iPhone?' Some methods only back up files and folders and other back up the each and every information in your iPhone and you can every single thing from your iPhone back. Some of these solutions are given below.
Back up iPhone on Windows/Mac manually with iTunes
This is one of the most popular methods to backup iPhone by using iTunes because this is used to buy most of the apps from Apple stores. Most of the people are familiar with iTunes and that's why they are more comfortable using a known procedure. iTunes also backup all of your phone data including pictures, files, and folders etc. If you have enabled iTunes backups then your iPhone will get back up automatically once you connect it to your computer. Manual back up is also possible if you want to have a new back up while it is connected. Follow these steps to make a manual back up.
1. First of all, connect your iPhone to your Mac or computer and.
2. You might get a message asking for your passcode and you have to provide the pass code. Connect the device to your computer.
3. Now open iTunes.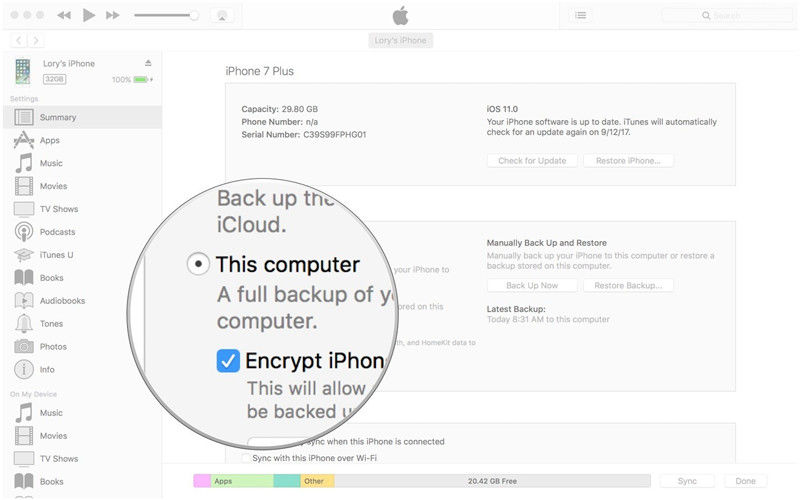 4. Find the 'device icon' which is right next to dropdown menu on the left of iTunes window.
5. Choose 'summary' option and then choose 'this computer' listed under manually backup and restore.
6. Choose backup now from it.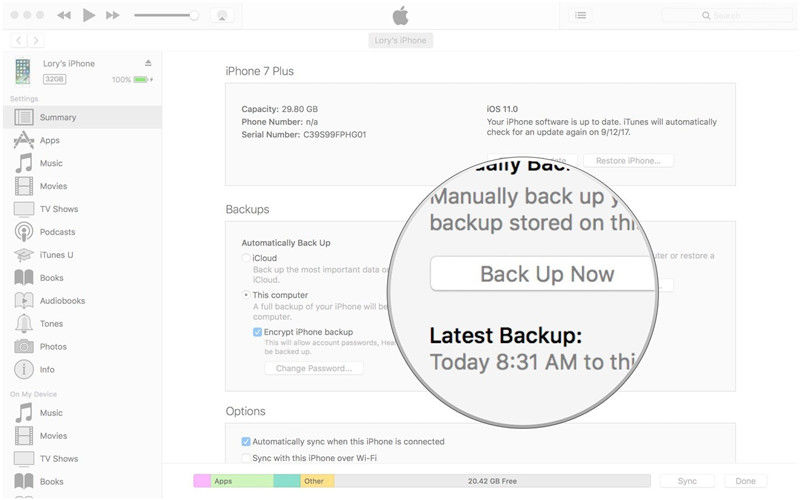 7. Now click done when you are finished.
Backup iPhone on Windows/Mac automatically with iCloud
If you still need another method to answer your question of 'how to backup your iPhone' then you can use your iCloud to backup data of your iPhone. You will have to get use a Wi-Fi connection and back up in order to get iCloud backup. Data like photos, videos, contact list etc can be back using the iCloud method of backing up data. You will have 5GB of space from Apple on iCloud to backup data but more space can be purchased if needed.
1. Connect to Wi-Fi network
2. Click on 'settings' and then go to 'your name' and then click on 'iCloud'
3. Now scroll down and tap on 'iCoud backup' then turn the backup on
4. Click 'backup now' and keep your Wi-Fi connected till you have completed the process
5. When the backup is finished, click settings and then type your name, then click 'iCloud' then 'iCloud Storage' and 'manage storage' and then select your device, you will see time and backup size in detail.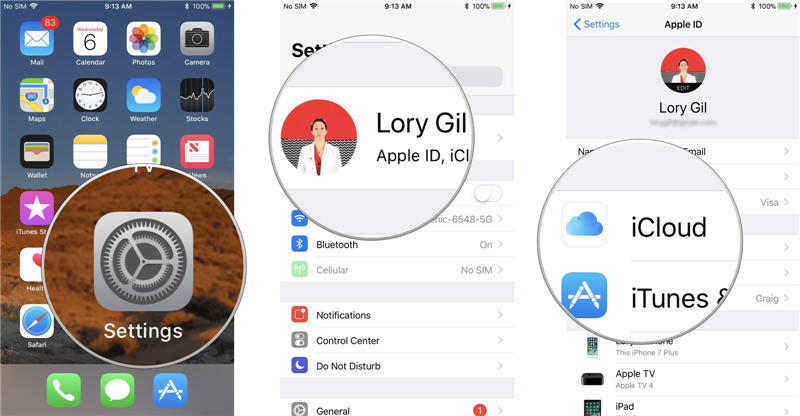 Your iPhone will have its backup automatically whenever connected
Backup iPhone With Third-Party Backup Service
You can also make copies of your data and you can use these copies whenever one part of your data is lost. A third party back up service can help you keep your data even safer. Google drive is one of the best options. Google drive has the ability to backup contacts, calendar and camera roll.
1. First of all, download and install Google Drive app on your iPhone and then tap hamburger menu found on top left corner.
2. Click the icon which is gear-shaped and then click backup.
3. Start back up and you will get your iPhone backed up.
How to Unlock Encrypted iPhone Backup Password
If all else failed you can still backup your iPhone using Passfab iPhone Backup Unlocker to unlock encrypted iPhone backup password. You will find it easier and efficient to in encrypting your iPhone's backup password. You can use the tool by following these simple steps given below.
First of all, you have to download the tool from official website and install it. Then choose "Retrieve iTunes backup password" and continue.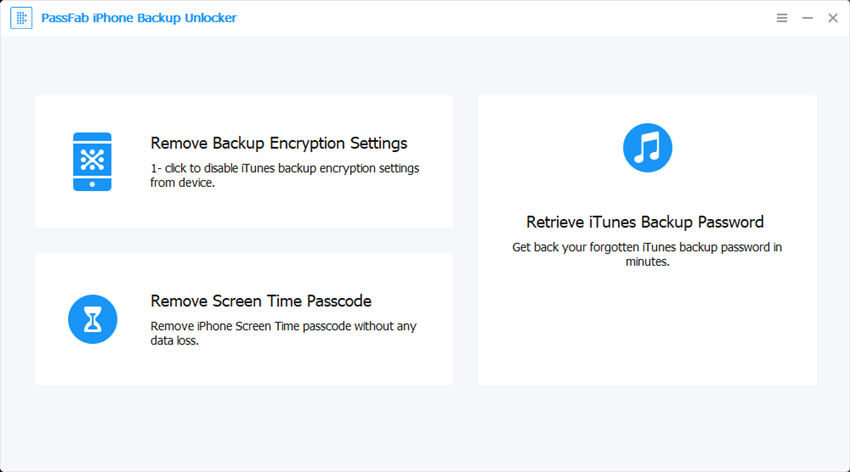 Now choose the encrypted backup file from the displayed iTunes backup file list.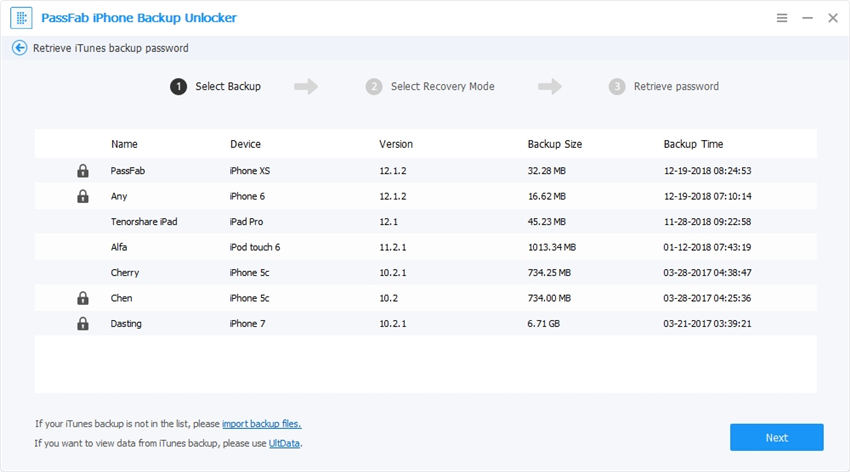 You will then have three options to have an attack for your password backup and you can choose from dictionary attack. Or you can choose brute force with mask attack. Or brute force attack can be your third option.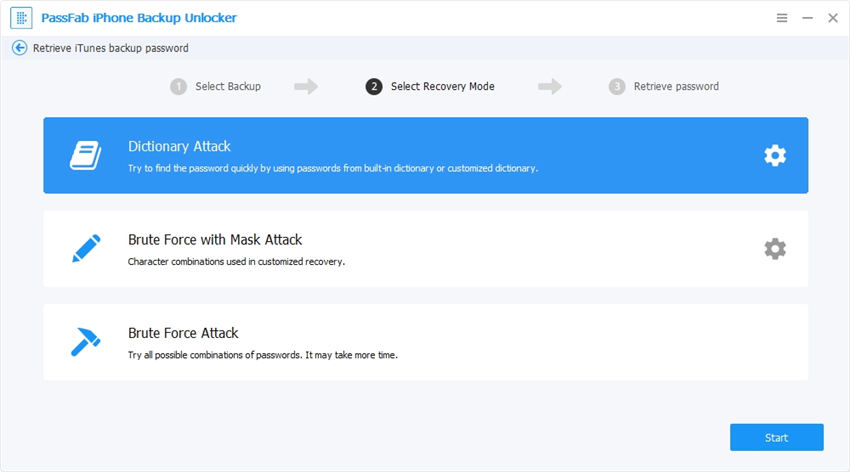 After choosing the best option, you can click start and you will have to wait until this iTunes backup unlocker finds your password for you.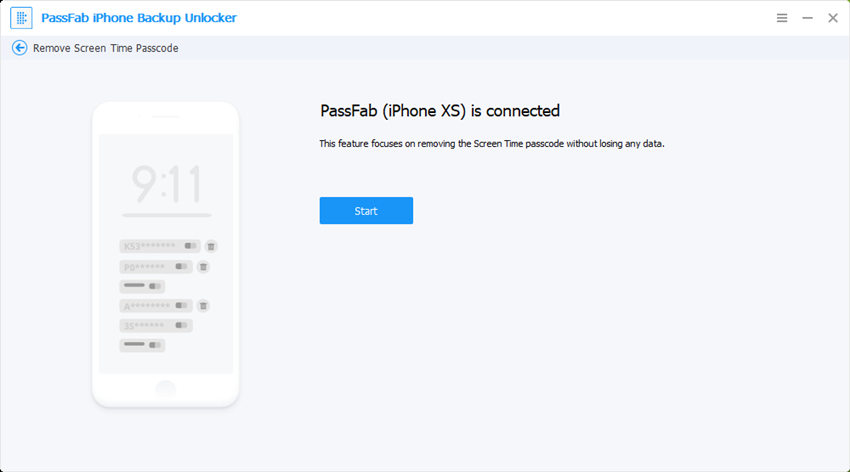 Summary
You can backup your iPhone without having to worry about your password stolen or being forgotten. You can use PassFab iPhone Backup Unlocker and get whichever password you have forgotten because of its offers a variety of tools which are the solution to your every problem regarding apps and software. Enjoy your apps and have fun while using it. Make sure you backup your iPhone data and this article will help you if you want to know how to back up your iPhone and how to unlock iPhone backup password. It is the same if you want to backup iPad and unlock iPad backup password.