"A friend of mine messaged me today that he is repeatedly getting an error that says connection lost a Ubisoft service is currently unavailable he has tried almost everything to fix this issue but still all in vain. So I want to know an amazing quick solution on how do i fix Ubisoft service is unavailable if anyone can help then please share, I just want to help out my friend!"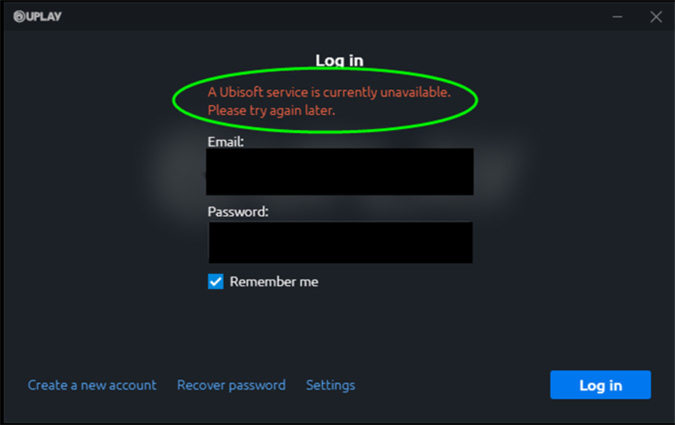 Most of the people come up with a Ubisoft service is currently unavailable issue, few of them says that they are unable to play any Ubisoft game or few of them unable to login till the problem solved. Well! Here we are with quick and easy fix that will get you out from this issue. Just read the below content we are going to put some shed on everything that relate to Ubisoft service issue.
Why Are Ubisoft Servers Bad?
Ubisoft servers are bad because now they have lot of content that cannot be utilized until you buy it with real money. They are taking lot of money from users but they are not investing a single penny to fix the server issues. In short they are making money out of us but not investing some of their money to make server better.
What Causes A Ubisoft Service Currently Unavailable?
Ubisoft service is currently unavailable error appears because of the broken file which is running from the ProgramData. This file got corrupt and doesn't let the user enter into the utility, this files actually belongs to Ubisoft that's why after getting corrupt it causes a connection lost.
How Do I Fix Ubisoft Service Is Unavailable?
Now it is really easy to fix an error saying a Ubisoft service is currently unavailable, just follow the below quick method and get rid from this issue.
Fix 1. Check the Time and Date on Your Computer
First of all check the date and time on your computer, if it's not correct then change it.
Step 1: In order to display the Taskbar you have to press a Window Key.
Step 2: Now you have to rfight click on the Date/Time Display.
Step 3: Now choose Adjust Date/Time and fix the time and date.
Most of the time wrong date and time becomes the reason of errors.
Fix 2. End a Faulty Process Running from ProgramData in Task Manager
Sometimes this process goes corrupted and prevent user from playing Uplay. Follow the below steps in order to stop it.
Step 1: Open task manager by pressing Ctrl + Shift + Esc
Step 2: Now navigate to Process Tab, and find the target process in Background Process Section.
Step 3: At the end, highlight the process and choose End Task Button.
Fix 3. Uninstall the Hamachi Program
Step 1: Open Control Panel, choose Programs and then uninstall a program.
Step 2: Now choose LogMeIn Hamachi and uninstall it.
Fix 4. Disable IPv6
This solution is also great to fix Ubisoft service unavailable issue.
Step 1: Open Run Window by pressing Windows + R
Step 2: Simply type ncpa.cpl and choose OK.
tep 3: Now right click on the Network and select Properties.
Step 4: At the end, navigate to Networking Tab and uncheck Internet Protocol Version 6 (TCP/IPv6) and choose OK. Now restart your PC to check changes.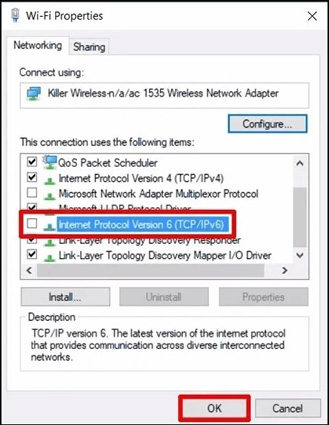 Fix 5. Use Static IP and DNS Addresses
Step 1: Open a command prompt by typing CMD in search box.
Step 2: Now check your IP configuration by typing ipconfig /all and hit Enter. Please Note down Default Gateway, Subnet Mask, MAC and DNS.
Step 3: Now simply select the Properties same as we did in Fix 3.
Step 4: Select Internet Protocol Version 4 (TCP/IPv4) and select Properties button.
Step 5: First check the field Use the following IP address then the Info you noted down from command prompt, type it in the below boxes but make sure to not change the last digit after the last dot to other value.
Step 6: Now you have to check Use the following DNS server addresses and type below address.
Preferred DNS server: 8.8.8.8
Alternate DNS server: 8.8.4.4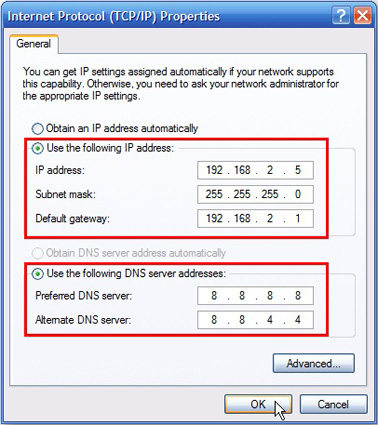 At the end, just click Ok. It's all Done.
Fix 6. Completely Reset the Hosts File
Step 1: First of all you have to press Windows Key + R.
Step 2: In Run Window type Notepad and choose OK.
Step 3: Now you have to navigate to the File Menu and choose Save as, type "hosts".
Finally save the file to desktop.
Fix 7. Run the SFC/DISM Scan
It's super easy simply open up the Command Prompt, now you have to right click to the top result and Run as Administrator.
At the end, you have to type this Command, SFC /scannow.
In such a way you can Run the SFC/DISM scan.
Fix 8. Perform a Network Reset
If you are using a Windows 10, then follow these steps to perform a Network Reset.
Step 1: Open Settings.
Step 2: Navigate to Network & Internet.
Step 3: Choose Status.
Step 4: Now navigate to Change your network settings tab and choose Reset now button. At the end choose Yes. It's done.
Read Also: How to Fix Windows 10 Update KB4549951 Issue
FAQ About Ubisoft Service Unavailable
Q1. Why is my Ubisoft club not working?
First make sure that offline mode in Uplay PC is turned on; also make sure that is there any connectivity issues exist. Also unlink and relink PSN account. If these tactics don't work then rebuild your PS4 Database.
Q2. Why does my Uplay say Connection lost?
Sometimes because of Proxy setting on Windows 10 one can get a connection lost error.
Q3. How do I recover my Ubisoft account?
One can easily recover Ubisoft account by contacting Ubisoft Customer Support team; they will help you to get back your account.
Q4. How do I link my Ubisoft account to my switch?
Step 1: Create a user account and connect it to Nintendo switch Account.
Step 2: Now launch any Ubisoft game, and from main menu choose Ubisoft Club option.
Step 3: Login to Ubisoft account, after signing in, the linking process will be completed by default. By visiting linked account section you can confirm account linkage.
Additional Tips: How to Recover Ubisoft Login Password on iPhone/iPad


If you signed in and saved Ubisoft video game login password on iPhone or iPad, but forgot the login password for any unexpected reasons, then PassFab iOS Password Manager is the most rated software these days because of its extra ordinary features. You can see how to use it as below:
Stage 1: Launch this tool after downloading and installing it to a computer and connect your iOS device to this computer.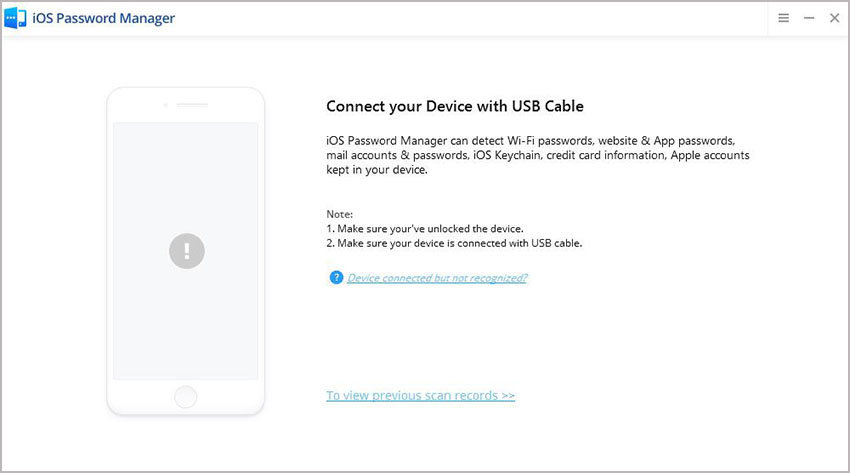 Stage 2: Click Start Scan button and wait for a while.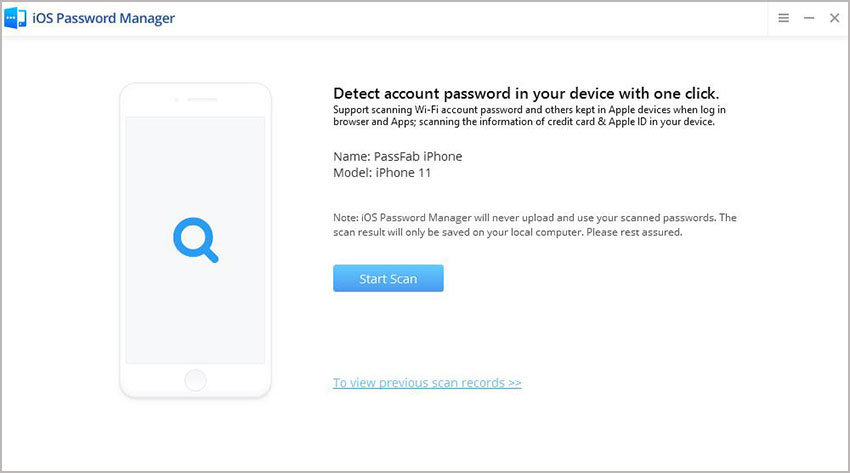 Stage 3: The Ubisoft login account and password will be showed in this software interface.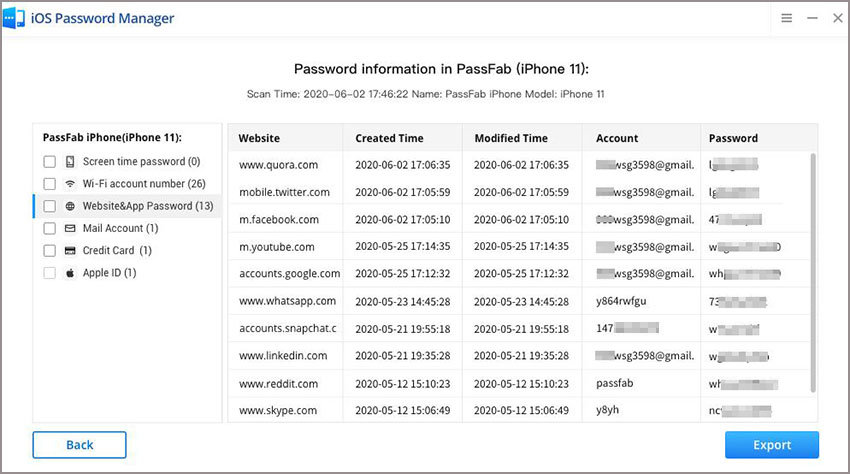 In such a way you can recover lost Ubisoft login password just follow guidelines wisely.
Final Words
The short conclusion of this article is that, you will get to know everything about Ubisoft service unavailable, causes, quick solutions, etc. Not only that we have also introduced an extra amazing tip iOS password recovery and manager tool for iPhone/iPad users that you will never regret at all. This tip is for all those who are stuck with sign in screen. Share it with others and stay tuned with us, we have many more informative articles to share.