Hi there, newby here with zero experience. My Acer Aspire switch 10 ( no clue which Win version ) is stuck on preparing Automatic screen. Try to reset device , but it fails constantly.
Many Acer user reprted in Acer Community they suffer from preparing automatic repair error. Are you stuck on Acer preparing automatic repair screen? Does your computer fail to boot, and you cannot access the files, programs, and services on your system? If yes, you will find different ways to get out of Acer preparing automatic repair loop.
Symptoms of Acer Preparing Automatic Repair
The Automatic Repair screen usually appears when your computer fails to boot after several attempts. When this utility fails to resolve the problem, it keeps restarting, and you get stuck on automatic repair loop.
Here are the symptoms you should look for if you doubt that you are facing Acer Aspire e15 preparing automatic repair error:
Stuck on a black screen with a message stating, "Preparing Automatic Repair" or "Diagnosing your pc".
Here are some other symptoms of Preparing Automatic Repair:
Your computer may not boot properly.
You may be unable to access your files or programs.
You may receive error messages when you try to start your computer.
You may also face a message on a blue screen stating, "Your PC did not start correctly" or "Acer Automatic Repair couldn"t repair your PC". If you restart your system, it will be stuck on the Automatic Repair loop.
Why won"t my Acer laptop go past Preparing Automatic Repair?
In most cases, you will face this issue after a Windows Update or if you shut down the Windows unexpectedly. There are some other causes, such as,
BOOTMGR (Windows Boot Manager) file corruption
Missing or misconfigured Windows registry
Damaged or corrupted system files
Faulty device drivers
Other system errors
How do I get out of Acer Preparing Automatic Repair?
1. Try Refreshing or Resetting your Acer Laptop
When you face Acer preparing automatic repair Windows 11, you can fix it by simply refreshing or resetting your Acer laptop. To shut down the laptop forcefully, press the power button 3 times. Your system will automatically boot 2 to 3 times and show boot repair options. Choose Troubleshoot and then Refresh or Reset this PC from the option list.
2. Smart Repair by PassFab FixUWin
PassFab FixUWin is a panoramic Windows repair tool that can rescue you from Acer preparing automatic repair black screen. It automatically scans your system for issues, diagnoses the corrupt files or problem sources, and replaces the erroneous files. It also helps you maintain your system with its amazing features. Its highly user-friendly interface allows anyone to fix Windows errors with little effort. Compatible with all Windows versions, it ensures user privacy during the recovery process.
Step 1. Download and install the PassFab FixUWin on any accessible PC.
Step 2. Prepare a USB drive, and plug it into the system. Now, click Create Boot Disk Now.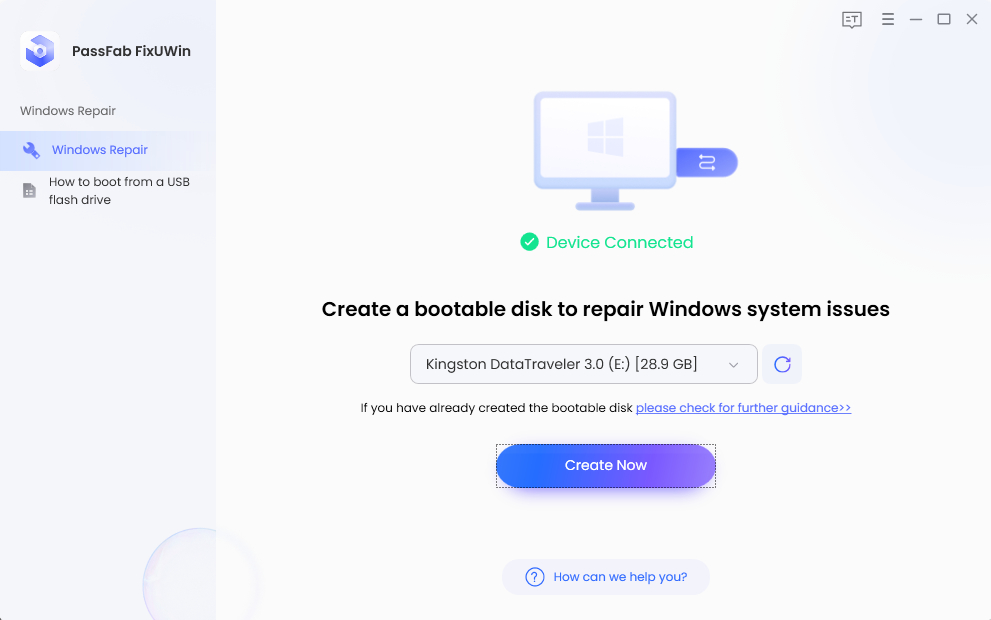 Step 3. Choose the USB and hit the Next button.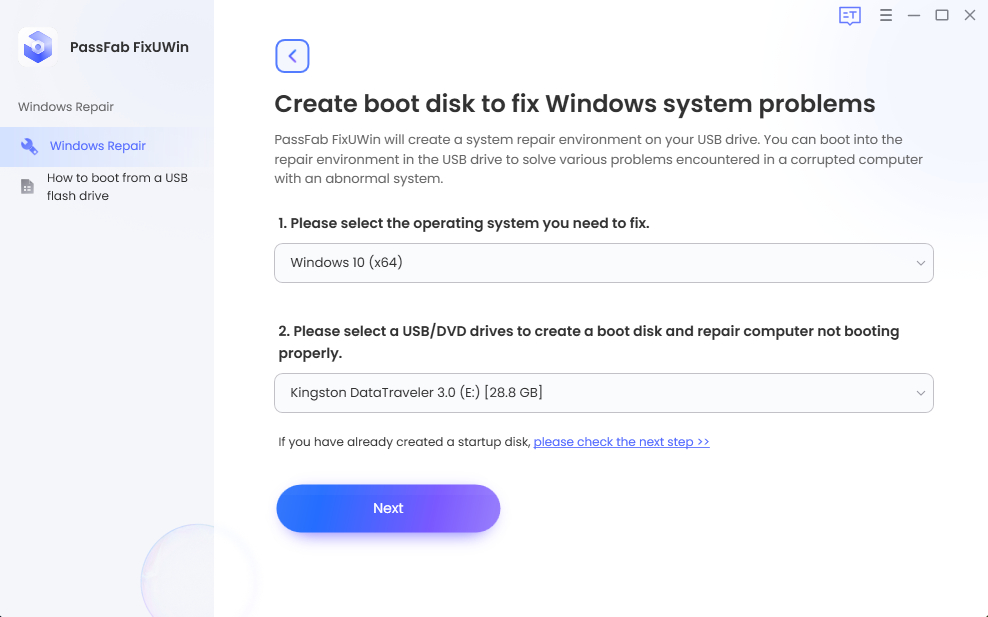 Wait for the USB device to be prepared for booting. Once done, switch to the faulty PC and proceed with the following steps:
Step 4. Reboot the system after plugging in the bootable USB, hit the boot key (i.e. F12 or ESC), set USB on boot priority, save changes and exit.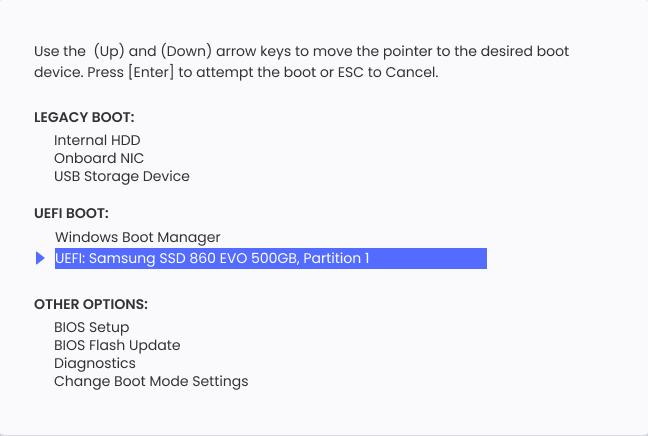 Step 5. Choose Automated Repair.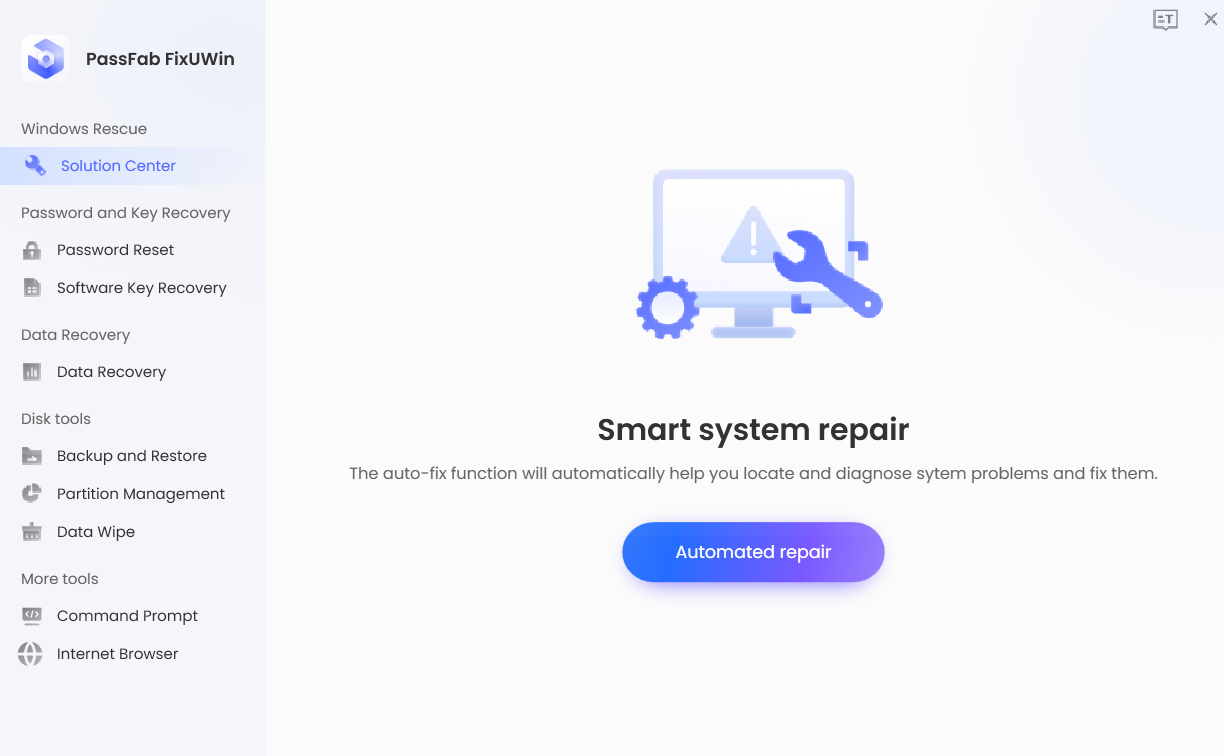 Step 6. Select a partition and click Start Repair to initiate recovery.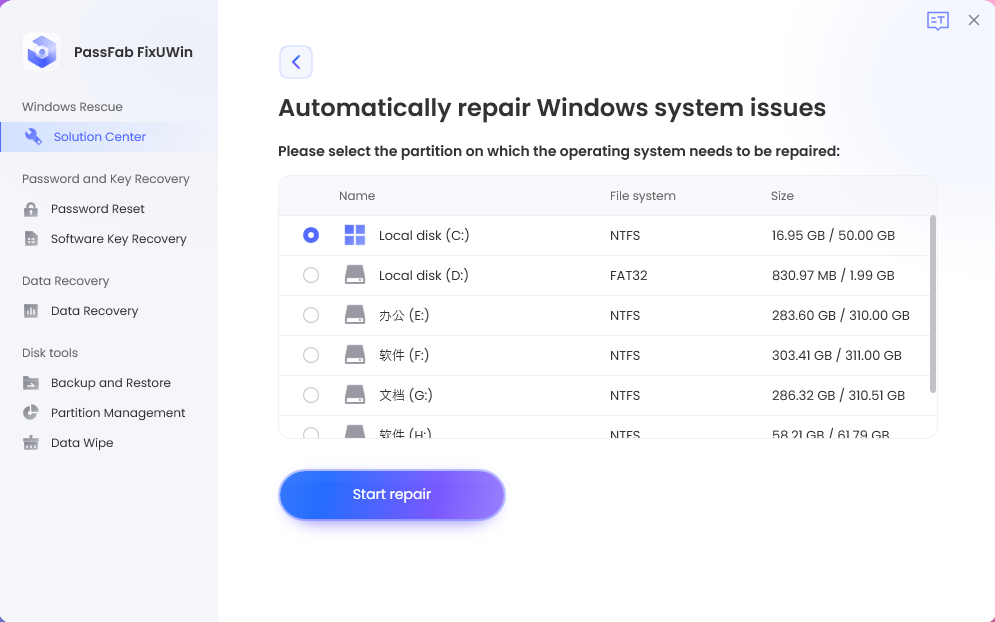 Step 7. Now, hit Restart to boot the system normally.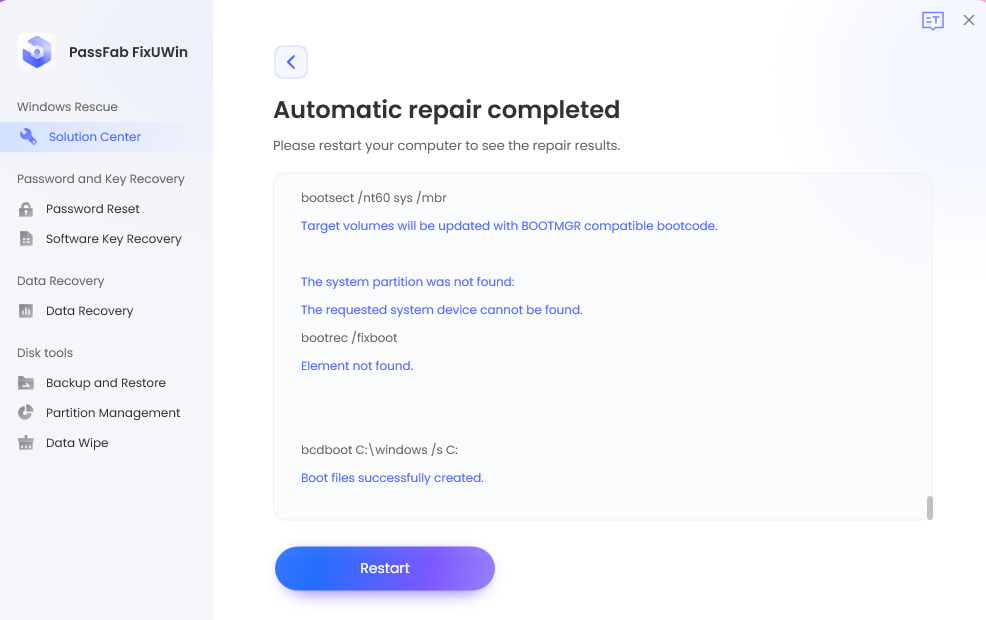 When your computer restarts, it will not stop on preparing automatic repair screen.
3. Troubleshoot in Safe Mode
The Safe mode provides the essential components and better troubleshooting options for Acer preparing Automatic repair loop Windows 11/10. These options work if something minor is causing the error. Here is how you can boot your system into the Safe mode:
Step 1. Press the Power button to restart your PC and hit it again as soon as you see the Windows logo. Repeat this unless you enter Windows Recovery Environment (WinRE).
Step 2. When the Advanced Startup screen appears before you, click the Troubleshoot and then choose Advanced Options.
Step 3. Go to Startup Settings.
Step 4. On the Startup Settings Window, click the Restart button.
Step 5. Now, various options will appear on your screen. Press the corresponding key (in this case, F5) to enable the Safe Mode with Networking.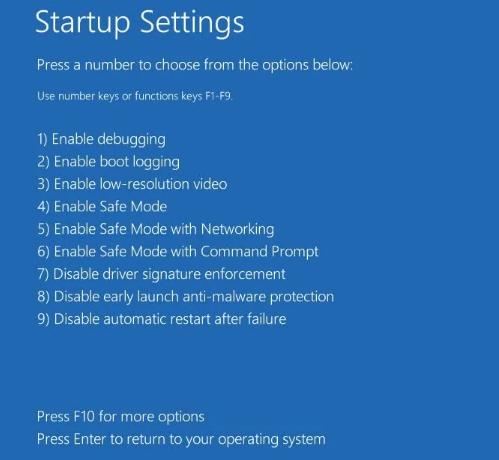 Once you boot into safe mode, you can look for the available troubleshooter to resolve the error.
4. Repair MBR and Restore BCD File
MBR (Master Boot Record) and BCD (Booting Configuration Data) are crucial for booting up the system as they preserve its booting log and configure data required to load the firmware. If either MBR or BCD are not working properly, you can face Acer preparing automatic repair diagnosing your PC issue. However, you can rebuild them to fix the problem as follows:
Step 1. Connect a Windows recovery disk to your PC to boot the system in recovery mode.
Step 2. Restart the system and go to BIOS settings by pressing the corresponding. You can set the connected recovery media on boot priority from here.
Step 3. Now, click Repair your computer link instead of installing Windows when you see the following interface:
Step 4. Now, go to Troubleshoot -> Advanced Options -> Command Prompt.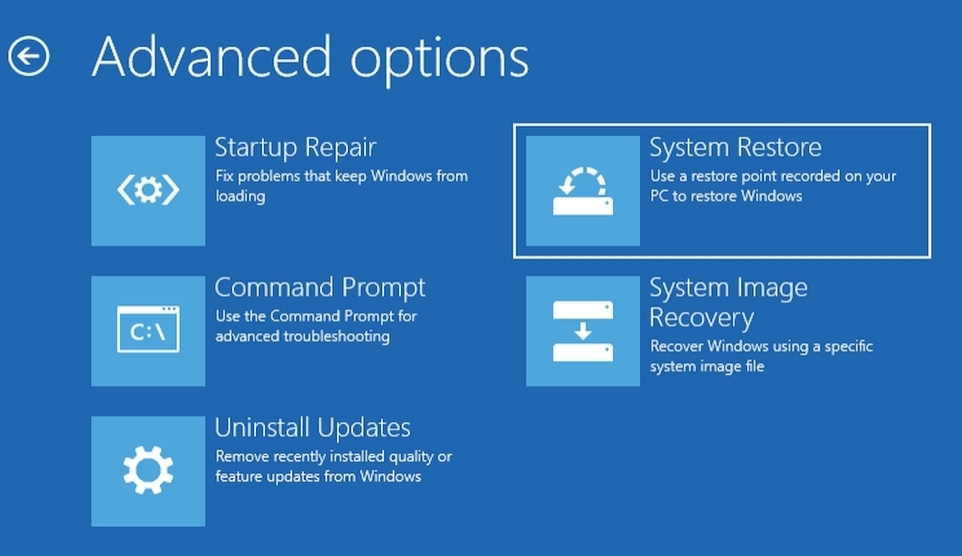 Step 5. Promptly type the following commands in the command prompt and hit the Enter button to execute each command:
Bootrec /fixmbr
Bootrec /fixboot
Bootrec /ScanOS
Bootrec /RebuildBcd
Step 6. Close the command prompt and boot your PC through the primary boot drive.
5. Update or Reinstall Drivers
Sometimes, you face Acer preparing automatic Repair then black screen error due to outdated or faulty Graphics driver software. Thus, we recommend updating or reinstalling the outdated device drivers as follows:
Step 1. Go to the Start menu after booting the system in Safe mode, and launch the Device Manager by typing the "devmgmt.msc" in the Run prompt.
Step 2. Look for Display Adapters, expand it, right-click on the installed driver, and choose Uninstall driver.
Step 3. Go to the system manufacturer"s website to download the compatible driver setup file.
Step 4. Run the setup file and reinstall the display driver.
Instead of uninstalling, you can update the Graphics driver by choosing the Update driver option after right-clicking it.
6. Turn "Early Launch Anti-Malware Protection" Off
The Early launch Anti-malware protection is a utility that protects your system from threats and stops the third-party drivers from loading upon startup. You can turn this option off to resolve acer automatic repair couldn"t repair your PC error.
Step 1. Restart the system and choose Advanced Options on the blue screen.
Step 2. Choose Troubleshoot, and go to Advanced Options -> Startup Settings.
Step 3. It will restart your system, and a list of options will appear on the screen. Press the key correlated to Disable early launch anti-malware protection.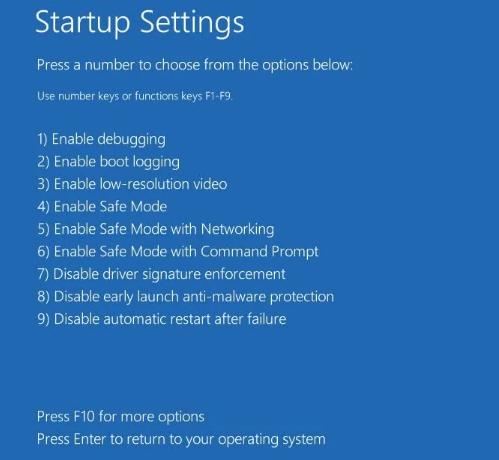 7. Rebuild the Windows Registry
A corrupted Windows Registry majorly results from malware infection or a disk issue. It can cause major issues like Acer laptop preparing automatic Repair Windows 10/11. Therefore, you can try restoring the Windows Registry to its factory settings by following the steps below:
Step 1. On the Automatic Repair screen, choose Advanced Options.
Step 2. Select Troubleshoot-> Advanced Options and open Command Prompt.
Step 3. Choose the user account here and Enter the password.
Step 4. Now, type the following commands and hit Enter button after each to execute them:
C:\Windows\System32\config\regback* C:\Windows\System32\config\
Step 5. Type All and hit Enter when asked to choose the entries to restore.
Step 6. Restart your system to check if the problem has been eliminated.
FAQs
1. What does Acer Preparing Automatic Repair mean?
Acer Preparing Automatic Repair means that your system detected some problem and is trying to resolve it automatically.
2. Why won"t my Acer laptop go past Preparing Automatic Repair?
If your Acer laptop doesn"t go past Preparing Automatic Repair, you might be stuck in the automatic repair loop. This occurs mostly due to a corrupted Windows registry, damaged system files, hardware driver problems, etc.
3. How long does it take if Acer preparing Automatic Repair then black screen?
There is no specific time. It depends entirely upon the issues occurring in your system.
Bottom Line
Acer Preparing Automatic Repair loop can be frustrating and seems a complex issue to be resolved. In this article, we have suggested you the best possible ways to get rid of it. However, we always recommend diagnosing the cause of the error before applying any fix and choosing the safest option, i.e. PassFab FixUWin.