You may can't remember your connected Wi-Fi password, or even forgot website and App login password, mail account login password, Apple ID password, screen time passcode and credit card information in your iPhone or iPad. Now with PassFab iOS Password Manager, losing password is not a big deal anymore. Let's see how to use this software to find iOS password back with one click.
Step 1: Connect iDevice to Computer
Connect your Apple device to the computer that has downloaded and installed iOS Password Manager. Run this program and go ahead. Sometimes you may need to install a driver.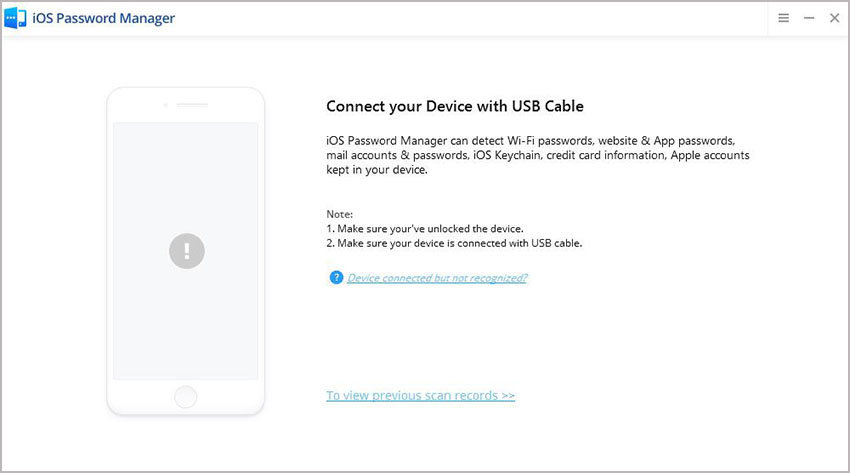 Note: If this is the first time to connect your iOS device to computer, then tap "Trust" button on iPhone or iPad. If there is a passcode to unlock your device, then type correct one to accomplish connection.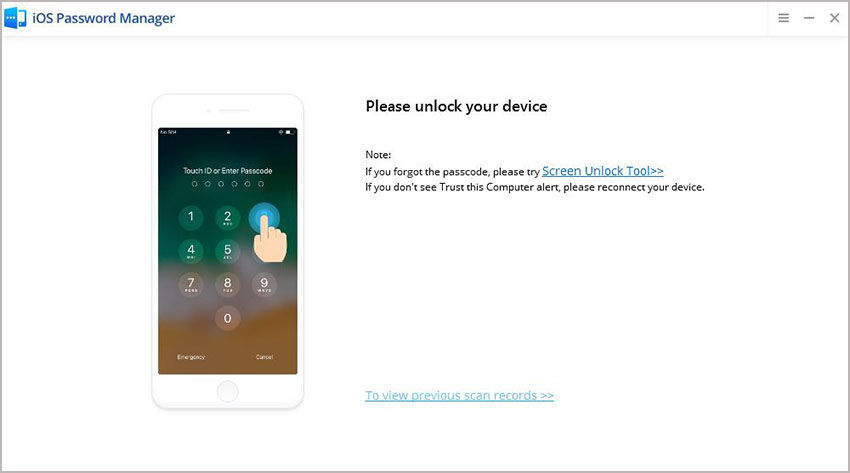 Step 2: Scan Passwords in iOS Device
After that, you will see the "Start Scan" button, click it and continue to next step.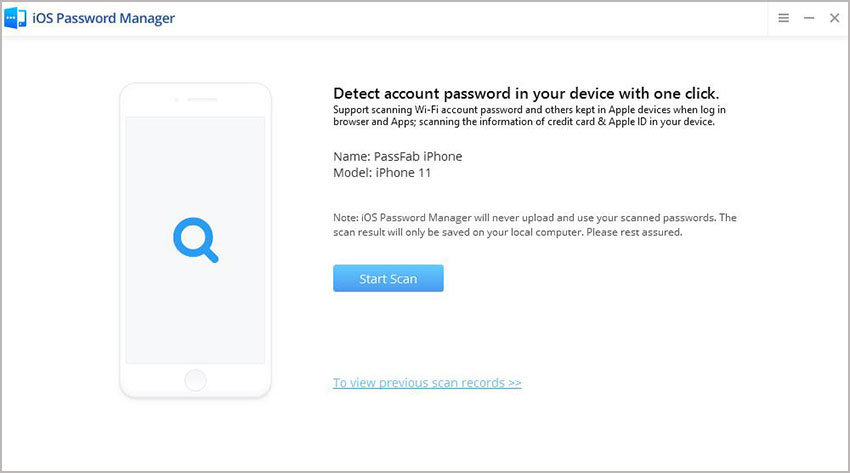 Note:
If your device is installed with iOS 13, then it will pop up a window to confirm whether to continue scanning.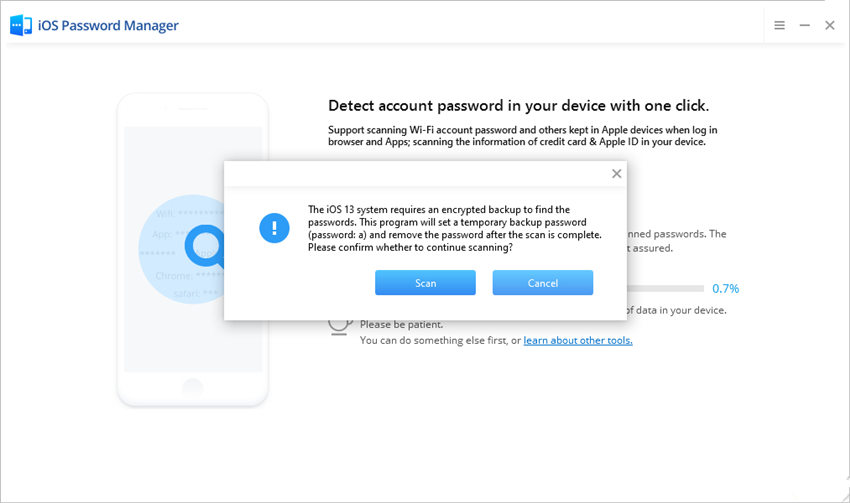 Wait for a while to analyze and scan password information in your iPhone or iPad. Please do not disconnect your device during the process.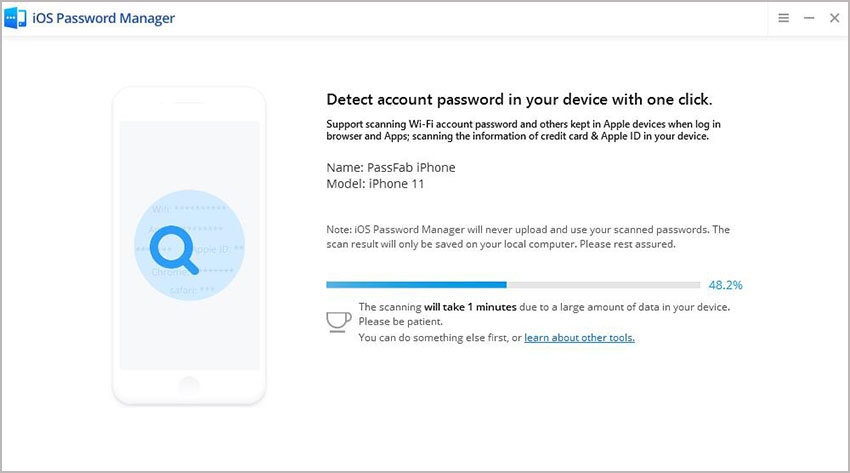 Step 3: Find iOS Password
After scanning, you will see all the password information, including Wi-Fi password, website and app password, mail account password, screen time passcode, Apple ID password and credit card information.
1. Recover Screen Time Passcode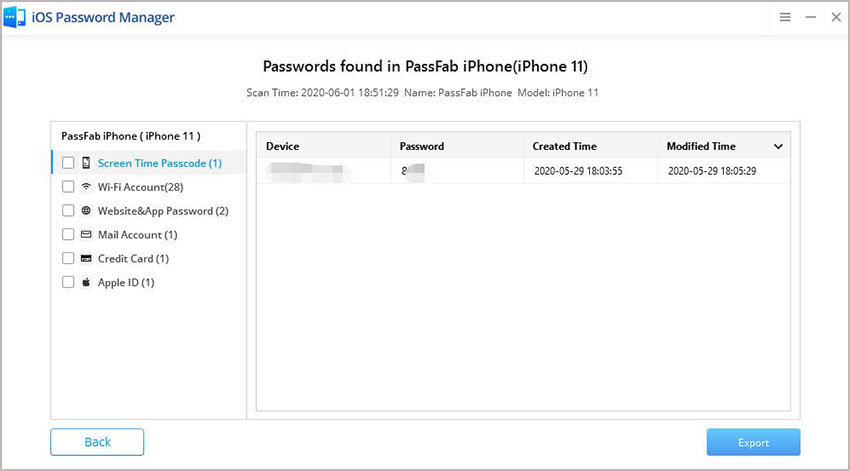 Note:
This function only supports operating systems earlier than iOS 13 temporarily.
2. Find Wi-Fi Password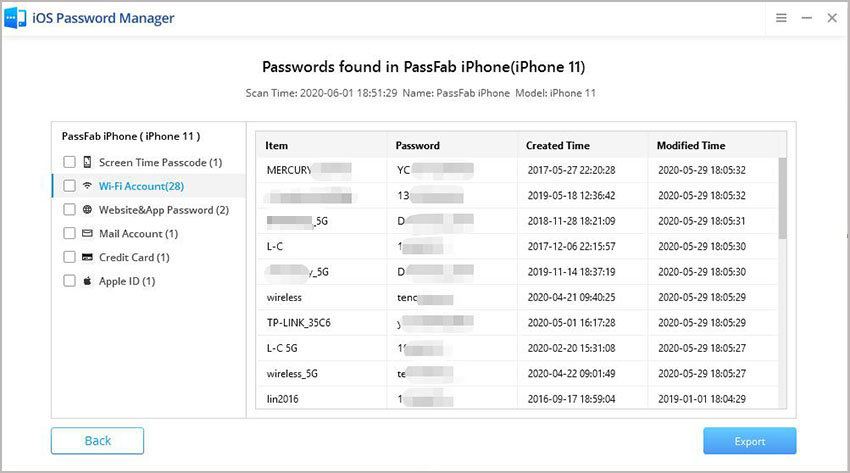 3. Retrieve Website & App Password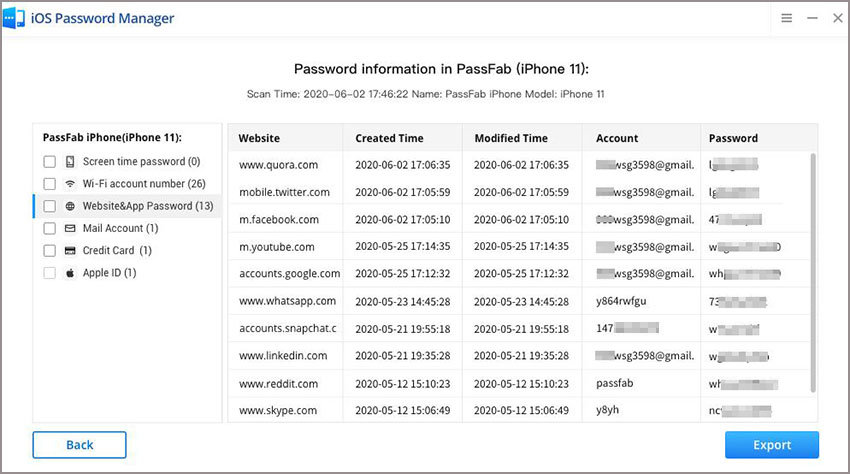 4. View Email Account Password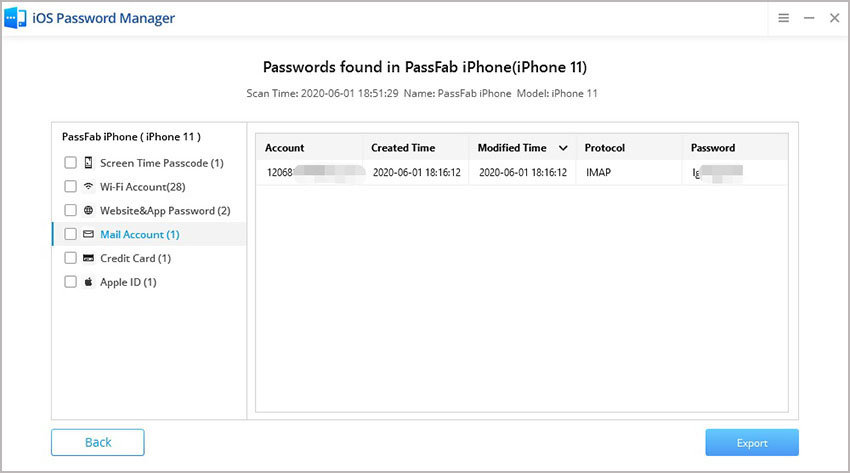 5. Display Credit Card Information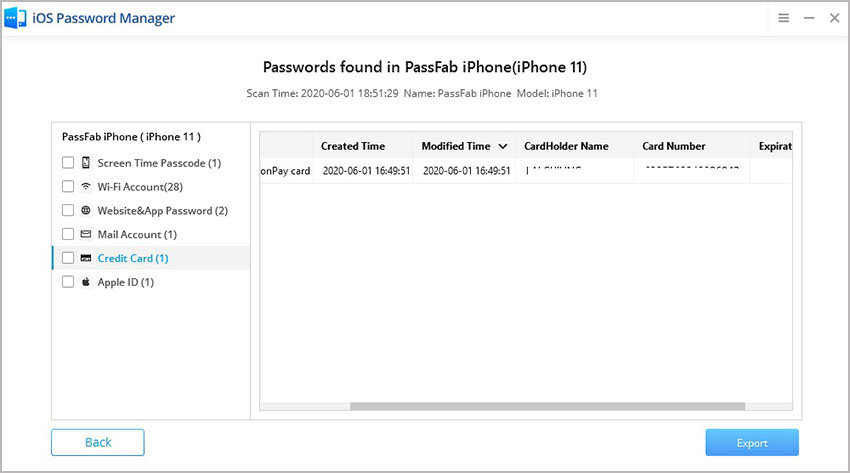 6. Show Apple ID and Password
Note: PassFab iOS Password Manager can find the Apple ID password which is logged in 5 minutes.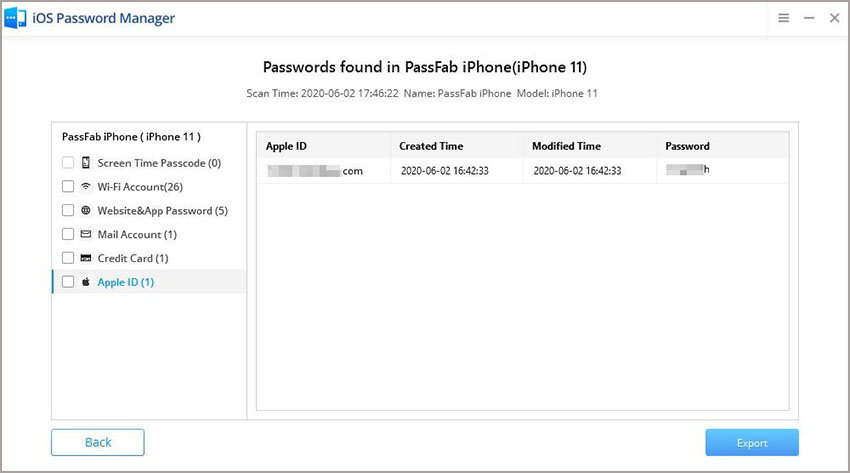 Note: If you have scanned your device before, then just click "To view previous scan records" link and continue.