Step 1: Download and Install
In the first place, secure download this reliable RAR password unlock tool to your desktop or laptop. Then, install it by following the wizard instruction without hesitation.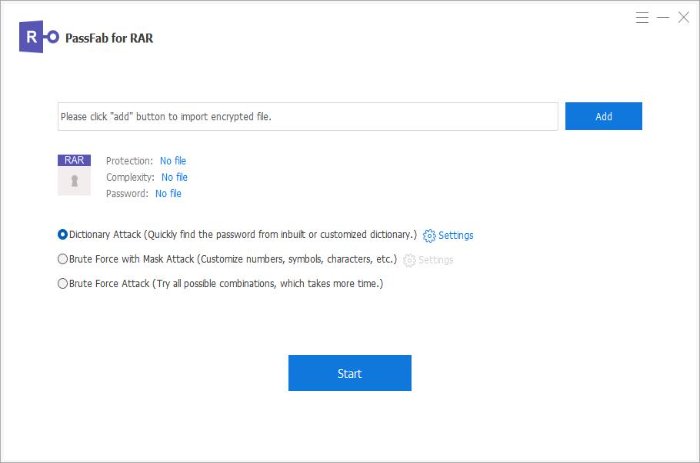 Step 2: Import RAR Archive
Run this application and get ready to import the encrypted RAR archive. It will detect the file's algorithm and password complexity automatically, and then show them to you instantly.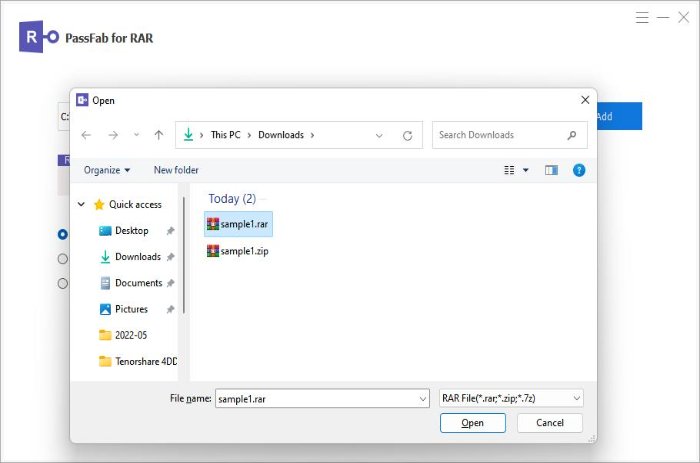 Step 3: Select Recovery Type
Choose one of the three password attack types: Dictionary Attack, Brute Force with Mask Attack and Brute Force Attack.
Mode 1. Dictionary Attack
In this mode, you may figure out your password from a customized or inbuilt dictionary. Once you get the full version of this software, it will download latest password dictionary file automatically. You are also allowed to add dictionary on your own.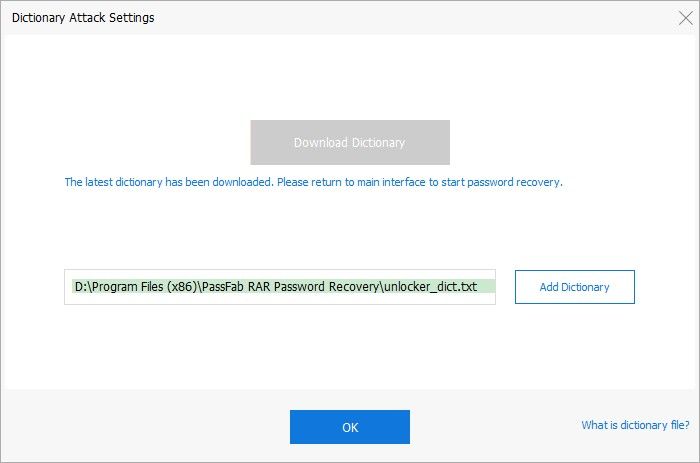 Mode 2. Brute Force with Mask Attack
In Brute Force with Mask Attack option, you are welcomed to customize the possible password, from password length, character set, to affix set.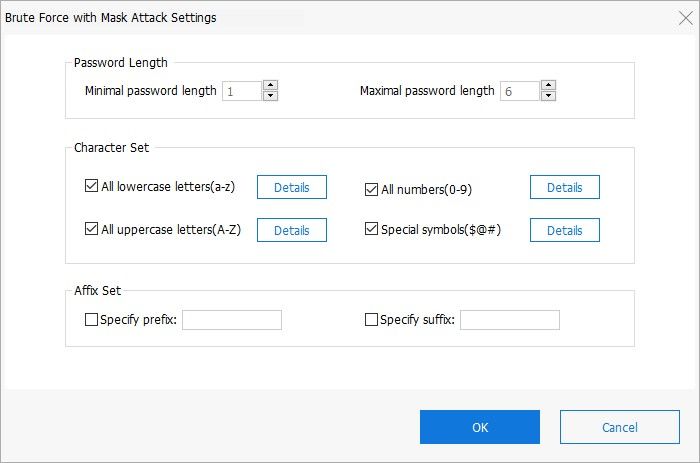 Mode 3. Brute Force Attack
If the first two attack types couldn't work, this type is worth a shot.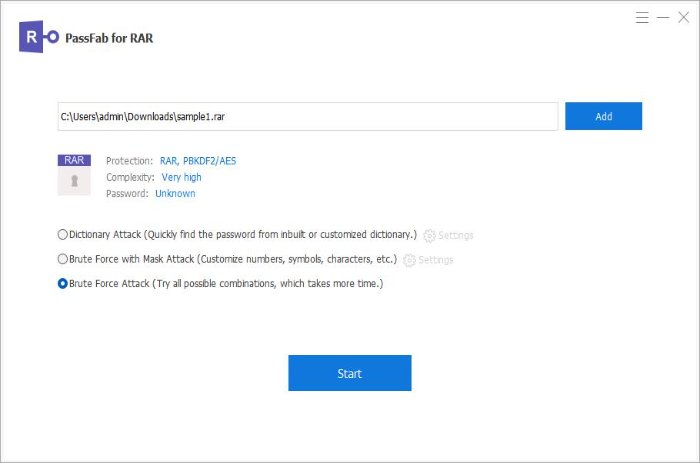 Step 4: Start Recovering RAR Password
Once you have selected the password recovery mode, you can take action to click Start button and wait for your RAR password to be found.