Forgot the password for your Word documents? A MS Word password recovery like PassFab for Word will become necessary and can save a lot of trouble. It offers easy and quick solution to unlock Word document (*.doc, *.docx). With the built-in GPU acceleration technique and advanced algorithm support, Word password recovery has never been easier.
Step 1: Import Password-Protected Word Document
Launch PassFab for Word after installation. You will see the main interface.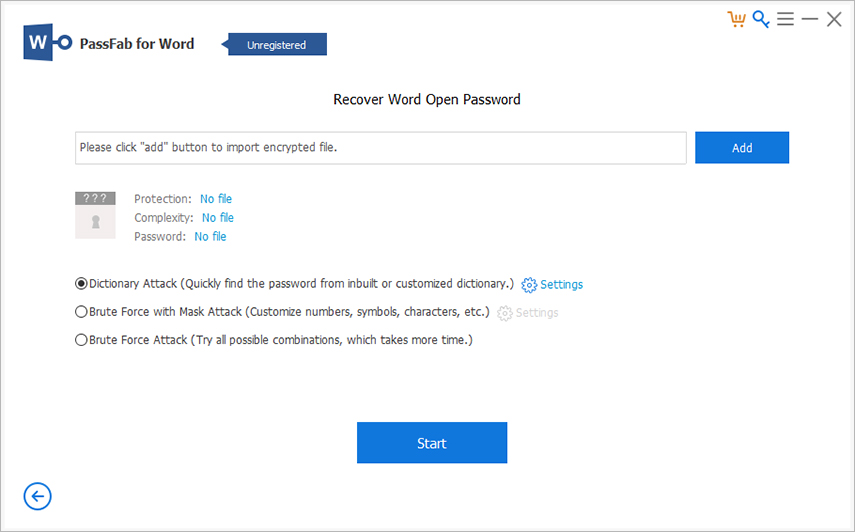 After that, click "Add" button to select the encrypted Word document.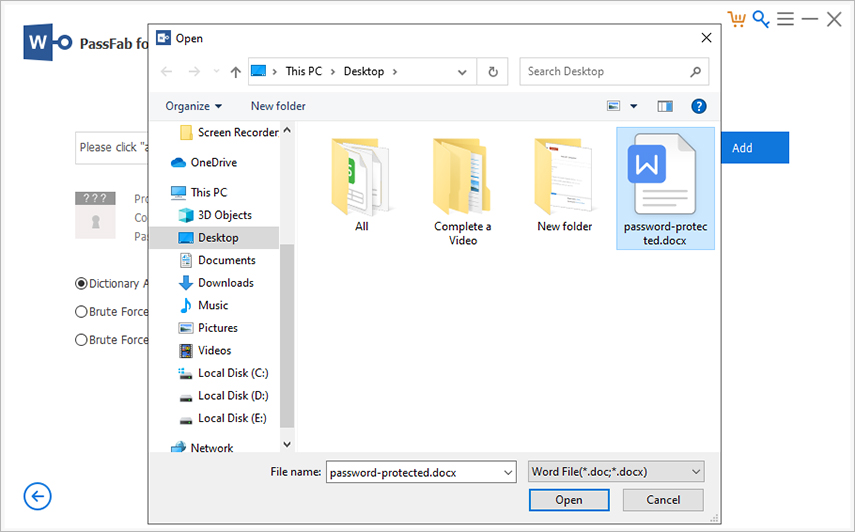 Step 2: Select Appropriate Attack Type
3 password attack modes are listed for your choice. Check one that suit you best to continue. You can also define the specific settings to help shorten the password recovery process, like password length, possible characters.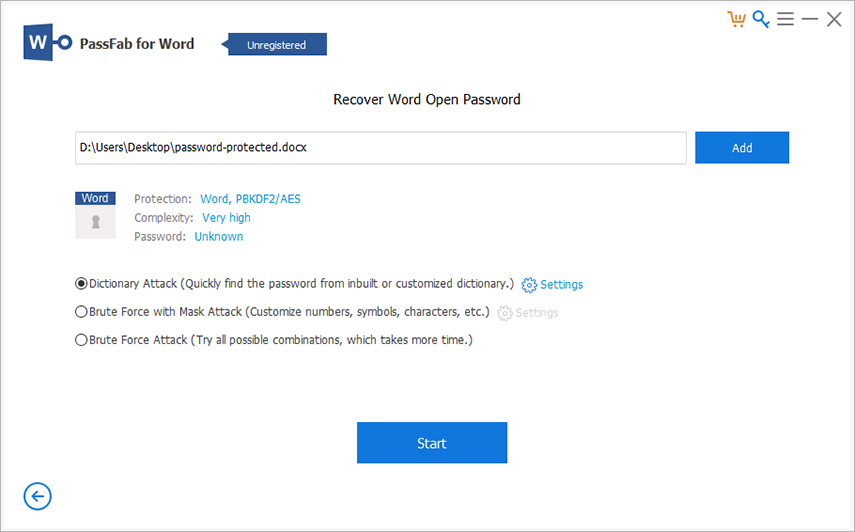 Dictionary Attack: Automatically try thousands or millions of possible password combinations in provided dictionary. You can also add your own dictionary library by clicking the Settings button.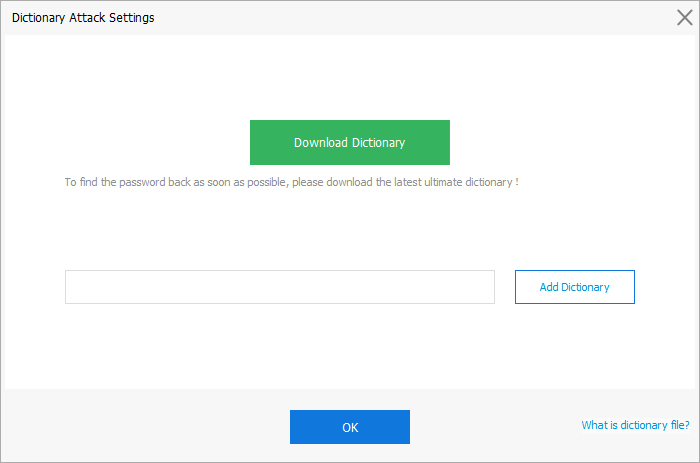 You may be prompted with upgrading the dictionary library. This step is necessary and will take a while.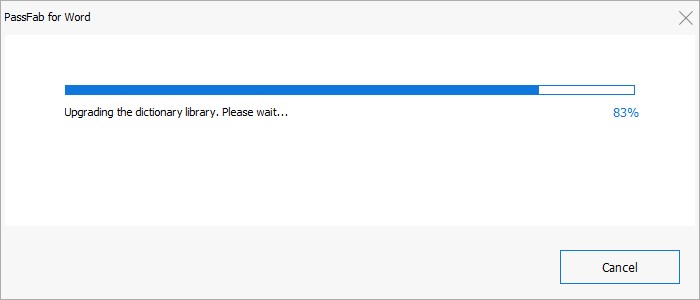 Brute-force with Mask Attack: Suitable for those who still have a vague impression of the password. Users can define the Min/Max Length, frequently used letters and numbers, special characters to help decrypt accurately.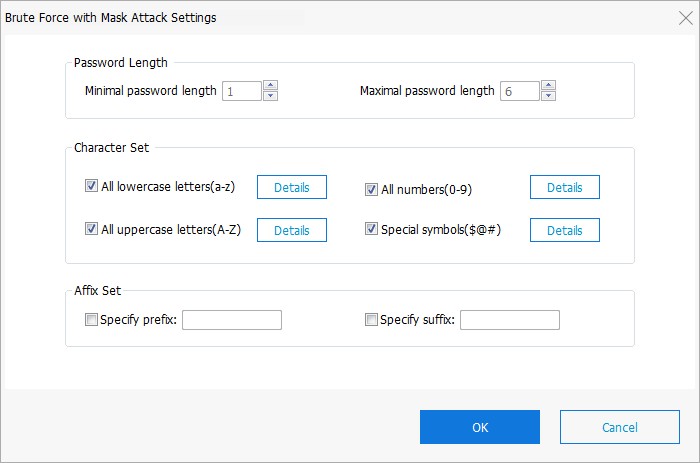 Brute-force Attack: Run exhaustive matching of every combination of letters and numbers, characters and symbols. This will take the longest time.
Step 3: Unlock Word Document with Found Password
Please wait patiently till this program finds your password. Depending on the password complexity, the process can take minutes to hours.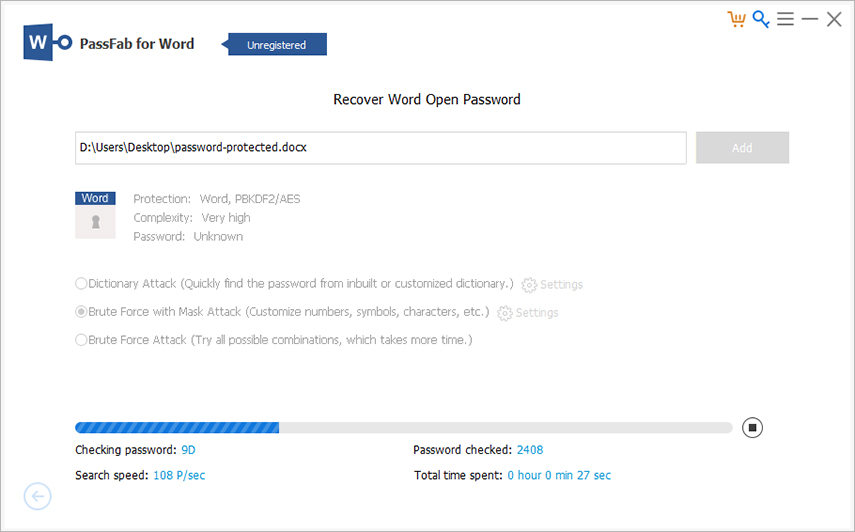 After that, you can use the found password to decrypt the document file.