What will happen, when you purchase a second-hand iPhone or iPad device from the market but find it is locked by iCloud activation lock? No doubt, it would be frustrating, and you can not remove it as merely as you do with a lock screen. Now you may think it is there any iPhone iCloud lock removal method?
Of course! Here I will show you the top 5 iCloud lock removal services. However, before heading to discuss iPad iCloud lock removal, you should know that Apple facilitates its users with an iCloud lock feature introduced from iOS 7 and now available for all iOS devices (iPad, iPhone, iPod touch, Apple Watch, and Mac).
Top 5 iCloud Lock Removal Services
iCloud lock feature protects someone else from using your iOS device if it gets stolen. If "Find my iPhone" is turned on your iDevice, then iCloud activation lock screen pop-ups after a factory reset. You can also be stuck with it when you forget your iCloud password, so let's start to discuss iCloud lock removal services one by one.
1. PassFab Activation Unlocker
It's one of the best and trustworthy activation unlockers that bypass iCloud activation lock in your iPad/iPhone/iPod devices. Below I will show you a detailed guide on unlocking iCloud with PassFab Activation Unlocker. If you are looking for iCloud Lock removal tool free download, go to PassFab official website and pay close attention to the following steps:
Step1: Launch PassFab iCloud Lock Removal
After the installation process, now you need to launch the PassFab, afterwards click Remove iCloud Activation Lock;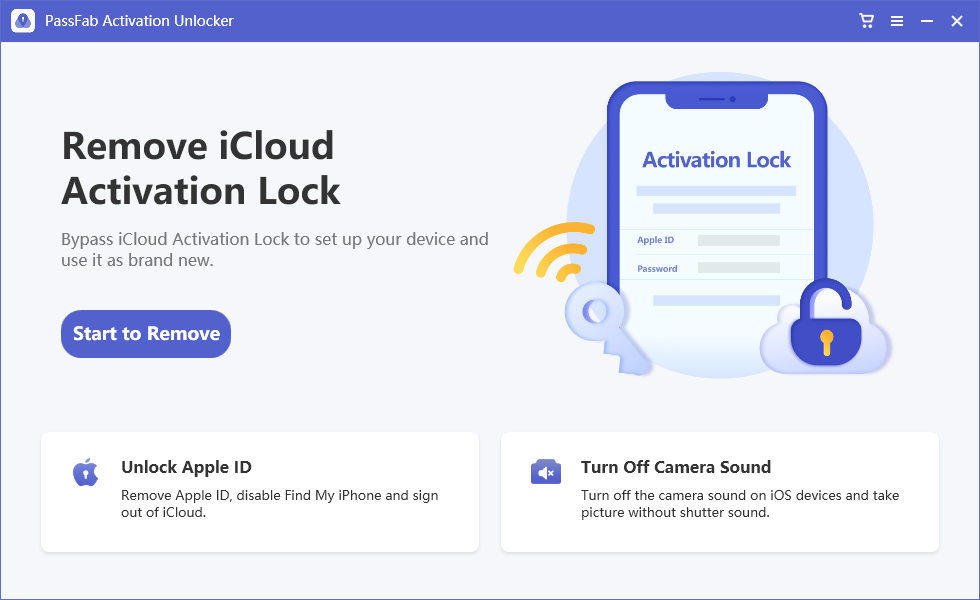 Now, press Start, you can see an agreement, please read it carefully and then click on the "Next" if you agree with the agreement.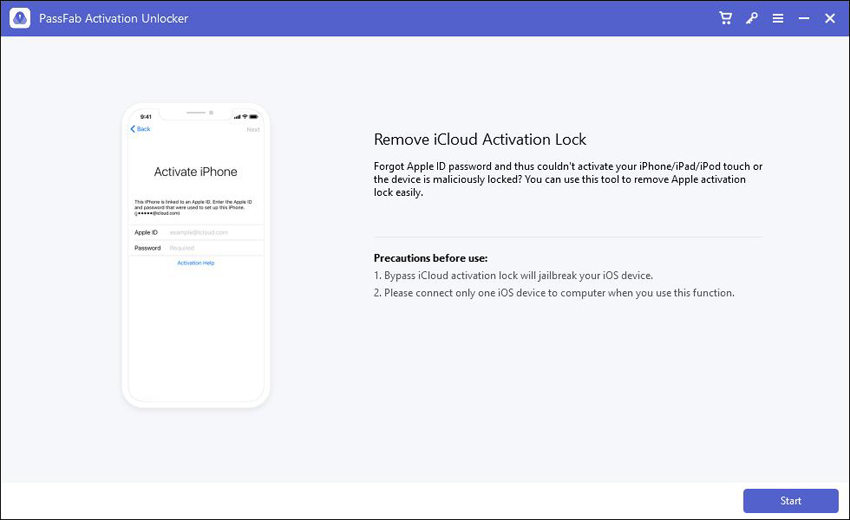 Step 2: Connect your device to the computer
With USB cable help, you can connect your iCloud locked device with Pc or laptop. The iCloud lock removal tool will automatically detect your device, and download the jailbreak tool for you.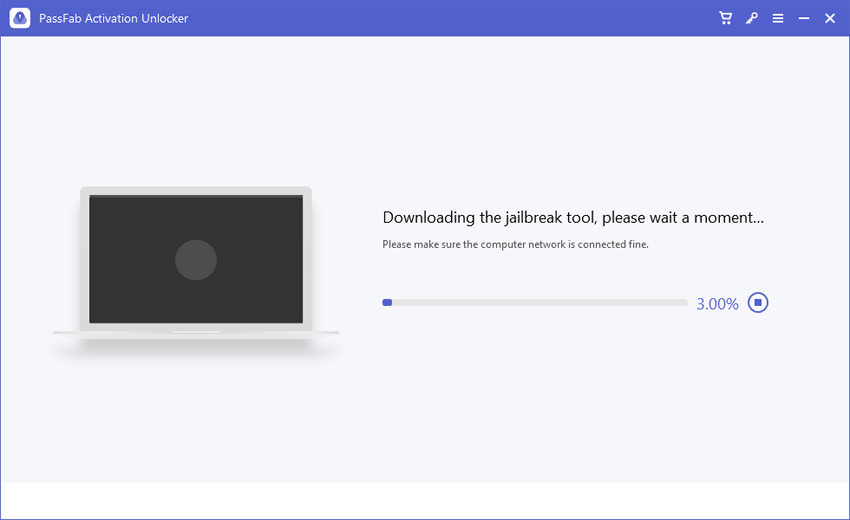 Step 3: Jailbreak your device
Now you need to insert a USB flash drive to burn the jailbreak tool.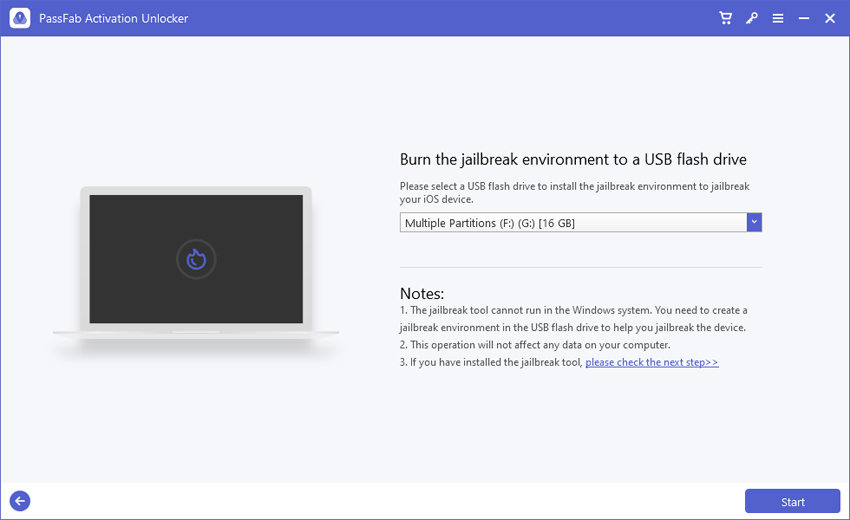 Now click on the start button, and you will see a pop-up saying that "Installing jailbreak will erase all the data in flash drive" so allow it to proceed further by clicking on "Yes".
After successfully burning the jsilbresk tool, it will show you a detailed guide to jailbreak your device.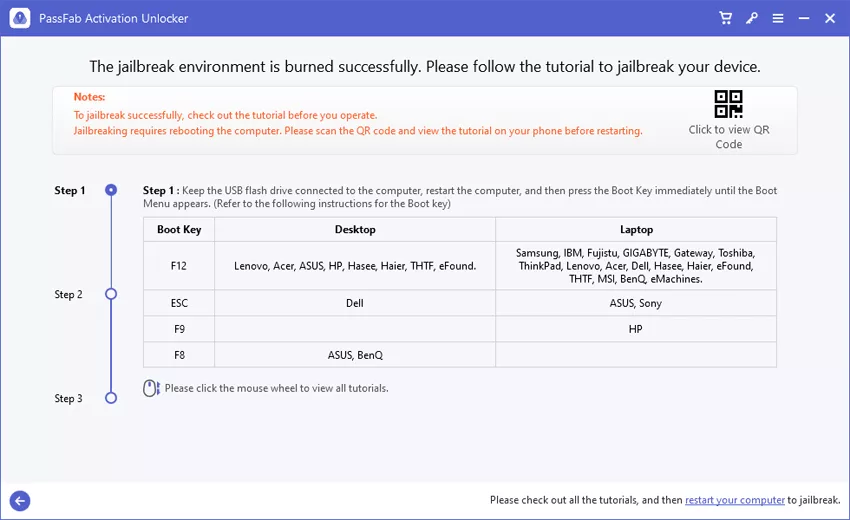 Follow the instructions to jailbreak your device.
Step 4: Remove iCloud Activation Lock.
After jailbreaking your iOS, click on the "Start Remove" button Afterwards, the iPad iCloud lock removal tool will start unlocking.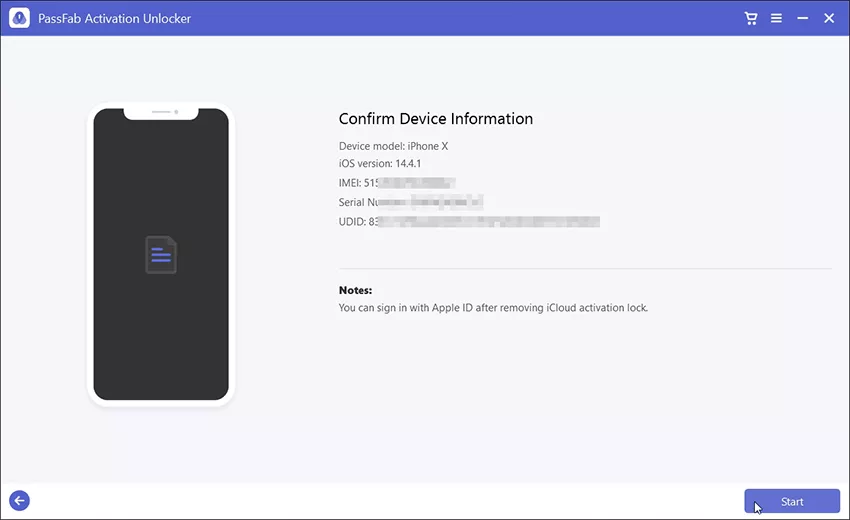 Wait for a while, until you see iCloud lock has been removed successfully.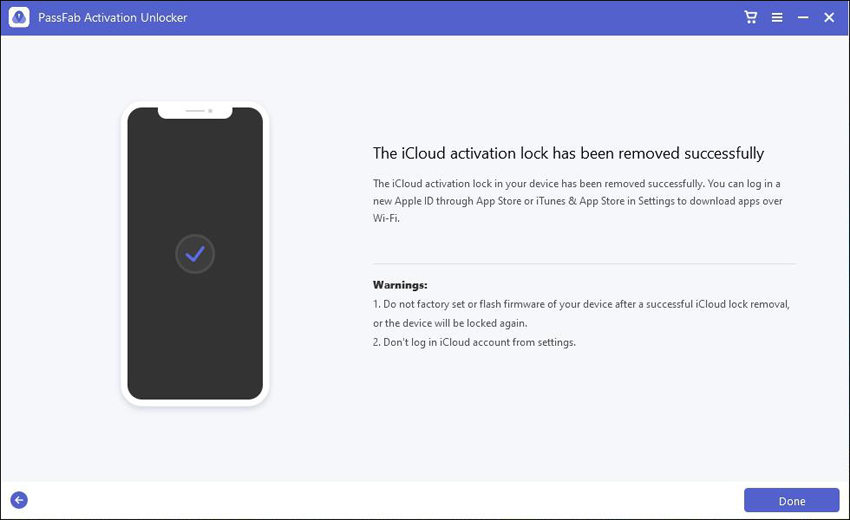 2. Tenorshare 4MeKey
It's another iCloud lock removal tool that allows you to bypass iCloud lock on your iOS devices without your previous Apple ID and password. Moreover, it's compatible with all iPhone devices,5s through X and full support to devices running on iOS 12 to 14. Tenorshare 4MeKey offers a free trial with limited features; however, you can purchase its premium version to unlock all the features.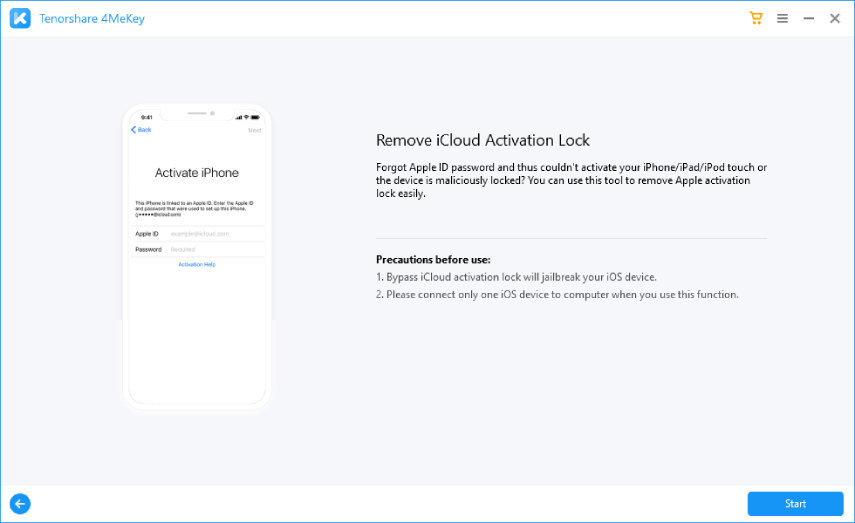 Read Also: In-Depth Tenorshare 4MeKey Review in 2020
3. Apple iPhone Unlock
With this iCloud lock removal tool, you would have to select your country, SIM operator, IMEI number, and your payment method to pay. It works only if your iOS device has a clean iCloud status; that is to say, it would not work for stolen or lost devices.


Step 1: First of all, check the iCloud status with a trustworthy iCloud checker.
Step 2: After founding your iCloud status clear, then get your IMEI from iCloud activation lock interface, just tap on "I" icon and then you will see your IMEI.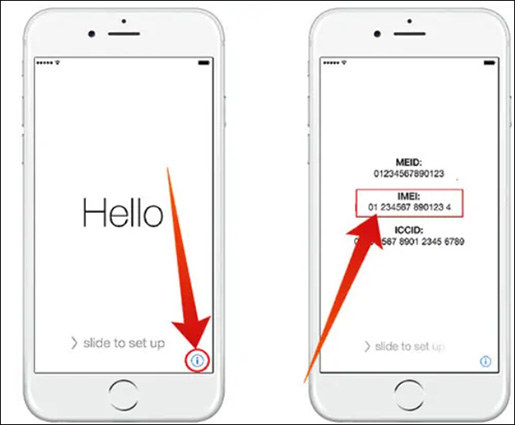 Step 3: Now visit iPhone iCloud lock removal service AppleiPhoneUnlock, choose your iPad or iPhone device model and put your IMEI number. Afterwards, you need to click on the "Start" button to remove iCloud lock. When you complete the purchase, then it will take 24-hours to unlock.
4. iPhoneIMEI
It has a power of removing iCloud Activation lock through an approved method. Though some other iPad iCloud lock removal tool bypasses iCloud lock with the help of IMEI, it ensures a proven process.
It's straightforward. Just put your IMEI number, iPhoneIMEI will detect your iPhone's model and then delete the current account. After it, you will be able to set up a new iCloud account.
5. IMIEDoctor
It's another one of the best iCloud lock removal services. Just as iPhoneIMEI and AppleiPhoneUnlock, IMIEDoctor can also remove iCloud lock with IMEI number. You need to only pay a small fee to get a permanent unlocked iOS device within 3 days.
You May Want to Know About iCloud Lock Removal
Q1: Will a factory reset remove iCloud lock?
No, a restore or factory reset just only unlock the home-screen passcode, and you cannot get access to your iCloud account. However, PassFab iCloud lock removal allows you to bypass iCloud activation lock within a few minutes.
Q2: How do I factory reset my iPhone when it is locked?
First put your iPhone into Recovery Mode. Connect your iPhone to the computer. Open iTunes, it will pop up a window to ask if you want to restore or update it. Click Restore and follow its prompts to restore iPhone.
Q3: Is it possible to unlock an iCloud locked iPhone?
Of course! You can remove the iCloud lock by using iCloud lock removal services like PassFab Activation unlocker, Tenorshare 4MeKey, iPhoneIMEI, etc.
Conclusion
As you can see, some iPhone iCloud lock removal services take more than 24 hours to remove iCloud lock; however, PassFab Activation Unlocker allows to bypass iCloud within a few minutes as well as it respects your privacy. If you want to remove iCloud Lock, PassFab Activation Unlocker is your best choice.