Even though the Apple ID is there to protect your iPad and its contents in case it gets stolen, there are many scenarios where you can get locked out of your iPad yourself. You've either bought a secondhand one and don't have access to the credentials or you've just forgotten them and need a way to figure out how to activate iPad without an Apple ID and password. Today in a few easy and foolproof methods we will show you how to activate iPad without Apple ID and password and regain control over all the data you have stored in your iPad.
Forgot Apple ID and Password To Activate Ipad? Try 5 Methods
Apple ID is a feature that allows you to store all your personal data whether pictures, files, contacts, or videos, and access them whenever you like. On top of this, it also allows you to log in to Find My in case you have lost your device somewhere or if it gets stolen. There are many other attributes to it including linking it to your iMessage or accessing apple music. If you own an iPad, then an Apple ID is the most important login you have as it connects you to everything on it.
An activation lock is one of the many attributes of the Apple ID. It is one of the best security measures done by a mobile phone company and it prevents anyone from unlocking or resetting your Apple device. Hence you need an Apple ID and its password to pass through it. It can be very stressful if you lose your ID or password and just to handle such a case, we will also see how to reset iPad without Apple ID password.
1. How to Activate iPad without Original Apple ID Using PassFab Activation Unlocker
Now the very first method on how to activate iPad without Apple ID and password is to use a software known as PassFab Activation Unlocker. You can easily download a free trial for this on the PassFab website and try it out yourself.
The first step is to connect your iPad to your PC. You can then launch the software and select Remove iCloud Activation Lock. Click Start and agree to the terms and conditions. Your iPad then will start to get detected by the software.

PassFab Activation Unlocker will download a jailbreak tool for you and require to install the tool into a USB. Plug in a USB and click Start to burn the jailbreak environment into it.

Now, follow the guide to jailbreak your iPad.

After jailbreaking your iPad successfully, confirm your device information and click Start.

This will successfully bypass your Apple ID and you will be able to access your iPad again.
2. Forgot Apple ID and Password to Activate iPad? Reset Apple ID Password
The second method we will get into today is how to reset an iPad without Apple ID and create a new one to regain access over all your valuable information. It is possible to lose or forget the Apple ID and password both at the same time and get locked out of the iPad. In this case a few steps should be followed to reset Apple ID password and get your ID back at the same time.
First step is to open your browser and go to the https://appleid.apple.com website. There you will see at the bottom of the screen 'Forgot Apple ID or Password?', click it.

You will be lead to a window to enter the Apple ID. There will be an option 'look it up', click it in case you don't know your ID.

Now, select 'I want to reset my password'.

Then select whether you want to get an email or answer questions. If you select email the you will get an email which will lead to a page to change the password.
3. Contact Previous Owner to Reset iPad without Apple ID
In case you have bought a secondhand iPad and has an Apple ID logged in. Then how to reset iPad without Apple ID? You can just contact the previous owner the person you purchased the iPad from and ask him to remove the iPad from the iCloud account. This will completely reset your iPad and you can make your own ID and password afterwards.
Ask him to sign into iCloud.

Go to Find My feature.

Then remove the iPad from his iCloud account.
4. How to Unlock iPad without Apple ID via DNS Servers
Another method to unlock iPad without Apple ID is using the DNS server bypass. The domain name system DNS is basically a system which translated the readable information into numerical IP addresses and also diverts the apple server to the iCloud server to be authenticated and hence granting you access to use it as you please.
So if you're looking for an activate iPad without Apple ID hack then just follow the given steps.
After restarting your iPad you will click the home button when on the WiFi page. Select the WiFi settings, click the information symbol next to the WiFi you're connected to and click forget this network.

Afterwards click on the information sign again and choose configure DNS and then turn manual to add a new IP address according to your location.

USA: 104.154.51.7
South America: 35.199.88.219
Europe: 104.155.28.90
Asia: 104.155.220.58
Australia and Oceania: 35.189.47.23
Other continents: 104.155.28.90

Come back to the WiFi page and connect to WiFi.

You will enter the iCloud bypass page where you will select Menu, then applications to use.
5. Ask Apple Support for Help
This last method is for those people who find it difficult to manage computers and iPads and could use some physical help in case they are locked out of their iPad. All you have to do is visit the website and click on Apple help support. There you will select contact Apple support which will lead you to a page where you will select your problem as Apple ID and password. You will further click on help with activation lock.
You will then select whether you want to schedule a call or do it immediately. You will be needed to provide your name, email, and Apple ID and it will take less than 2 minutes for the Apple team to call you.
Frequently Asked Questions
Q1: Can I restore my iPad without Apple ID?
Yes, you can restore your iPad without Apple ID by putting it into recovery mode and connect to iTunes to restore it. But you will meet the activation lock if Find My is enabled.
Q2: Why can't I activate my iPad?
There are several reasons which can hinder this action. Your iPad may be outdated and needs an update. There can be an issue with the server or you could have lost the Apple ID due to which you can't pass the activation lock. For a few easy options, you can try to
Connect the iPad to iTunes through a USB cable which will hopefully help with the activation. You can update or restore your iPad from here.
Wait it out as there might be an issue with the server.
Hold the power and home button at the same time for more than 10 seconds to force start it as an older model needs time to process the command. For newer models press the volume down and home button at the same time till you see the recovery-mode screen.
Try the above-given methods in case of losing your ID or password.
Q3: Why is my iPad asking for an activation code?
All Apple devices are linked to an Apple ID which allows you to access your iCloud and have access to your information on all your devices at the same time. This also is a security measure that gets activated in case your iPad is lost or stolen and you log in to Find my Phone. There may be possible notions If it keeps coming up randomly.
You are not the original owner of the iPad.
Your iPad is in lost mode as some countries don't have this feature fully updated.
There might be someone else trying to log in to your account.
In any case, the methods given can help and you can also visit an Apple store but that way all your data will be erased.
Now, you've got 5 methods on how to activate iPad without Apple ID and password, the most recommended is PassFab Activation Unlocker which can help you bypass activation lock with a few simple steps in minutes. Also, other methods provided in this article have similar benefits and you can choose the one most suitable to your situation.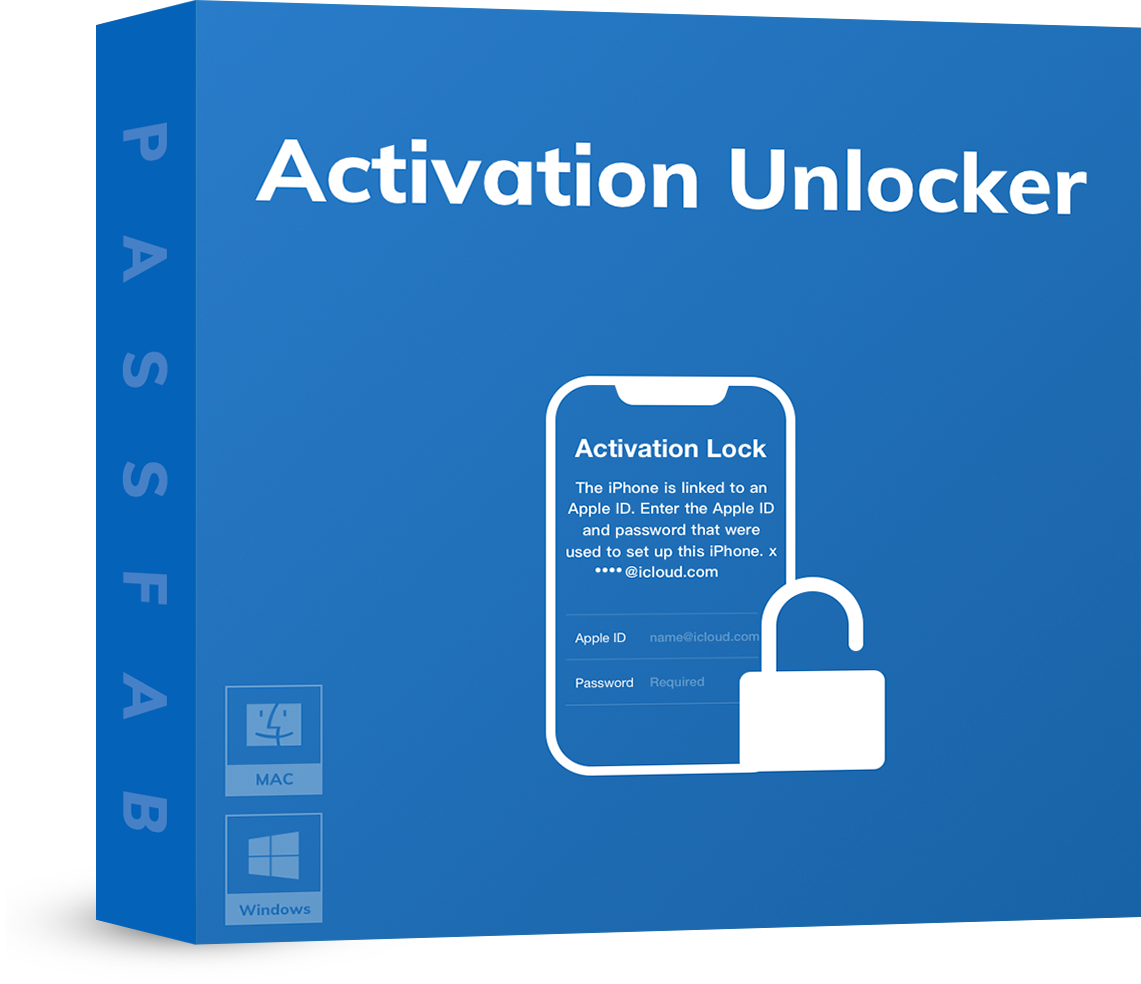 PassFab Activation Unlocker
Remove activation lock on iPhone, iPad or iPod touch.
Turn off Find My iPhone/iPad without Apple ID password.
Unlock Apple ID without password..
Removing iCloud Activation Lock supports iOS 12-14.7.
Removing Apple ID or FMI is now available on iOS 12-15.
Compatible with Windows 11/10/8.1/8/7, MacOS 10.11-11.1.
---
PassFab Activation Unlocker has Recommended by many medias, like macworld, makeuseof, appleinsider, etc.