The most irritating thing you can encounter with your iPhone or iPad is when it becomes disabled or locked for no apparent cause while still holding all of your data. And if the device is in your pocket, you are helpless because you cannot access all of your data until you unlock it.
The majority of online tutorials guide you to reset your device using the iTunes app. You do, however, have additional options for resetting your disabled iPad without using iTunes. This article will teach you how to unlock disabled iPad without iTunes.
So, without further delay, let's have a look at different methods you can use to unlock your disabled iPad.
Method 1: Use PassFab iPhone Unlocker to Undisable iPad without iTunes
PassFab iPhone Unlocker is computer software that performs three functions: it bypasses the lock screen of iOS devices without requiring a passcode, it removes the Apple ID linked with iOS devices, and it can also be used to bypass MDM. The software is used to execute certain functions for both professionals and novices.
So, let's have a look at how to unlock a disabled iPad without iTunes using PassFab iPhone Unlocker:
Step 1: Install and open the PassFab iPhone Unlocker on your computer.
Step 2: Select the "Unlock Lock Screen Passcode" mode to remove the lock screen passcode of your iPad.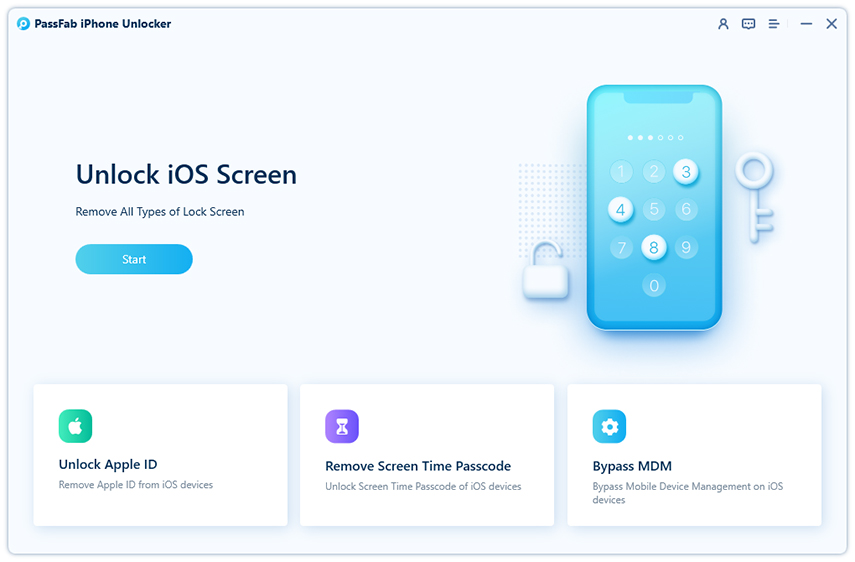 Step 3: After selecting "Unlock Lock Screen Passcode" feature, then link the iPad to your computer through the USB cable. Then, press the "Start" button to begin the process.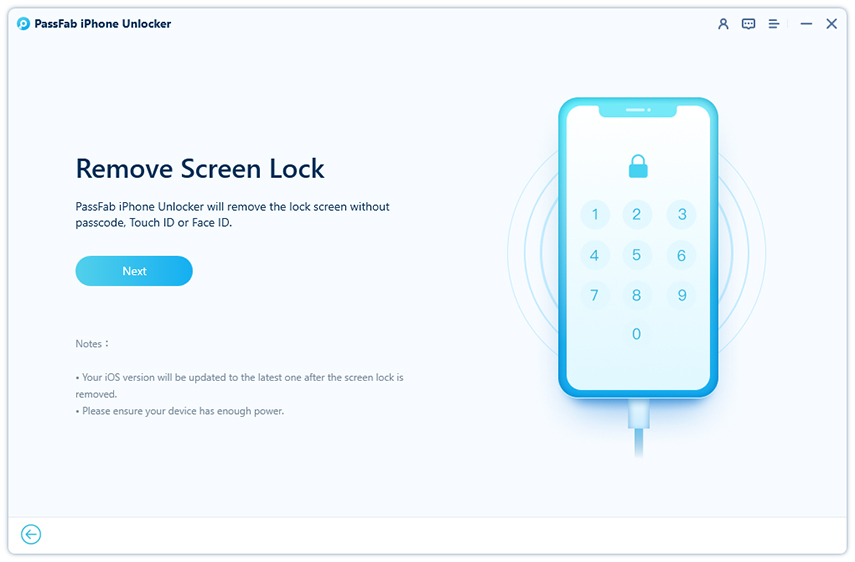 Step 4: Press the "Download" button to begin downloading the firmware package. However, you will need an internet connection to download the firmware.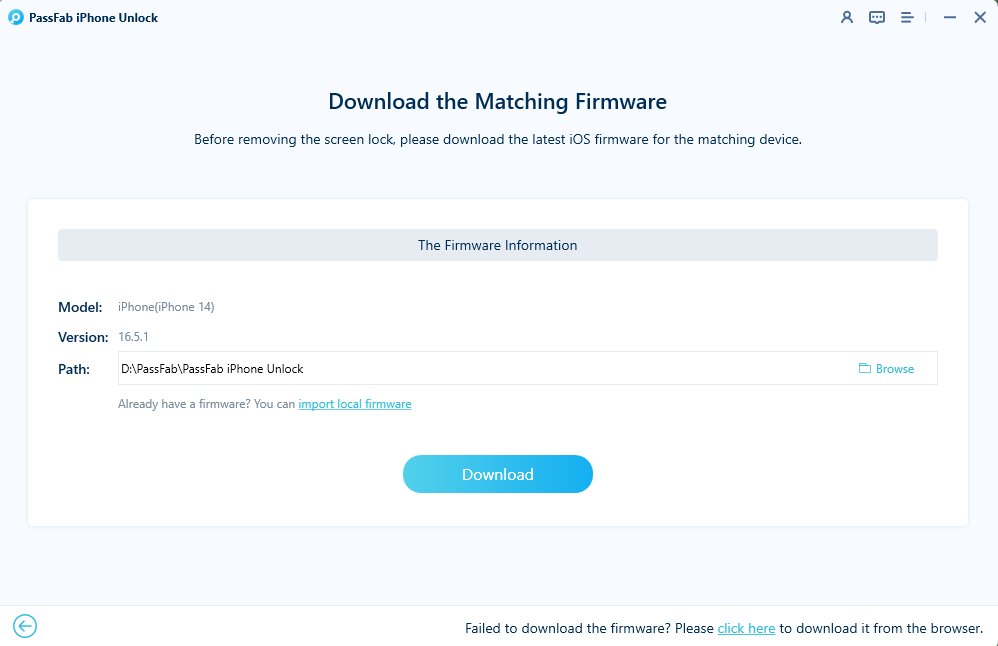 Step 5: After installing, press the "Start Unlock" button to begin removing the passcode.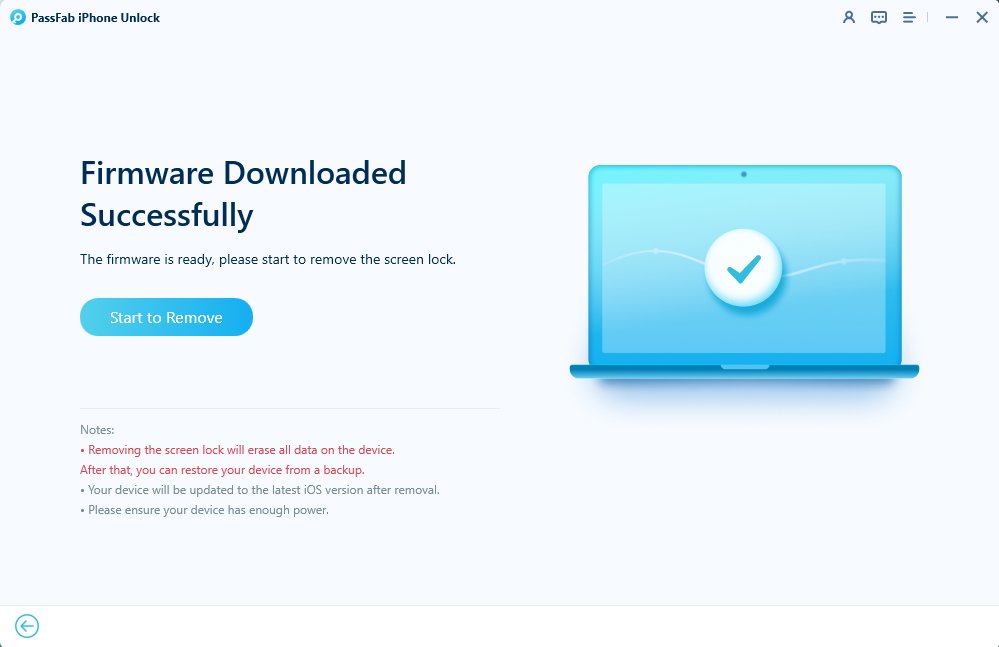 Step 6: Now click "Done" to finish the process. Alongside that, you can unlock your phone without entering a passcode.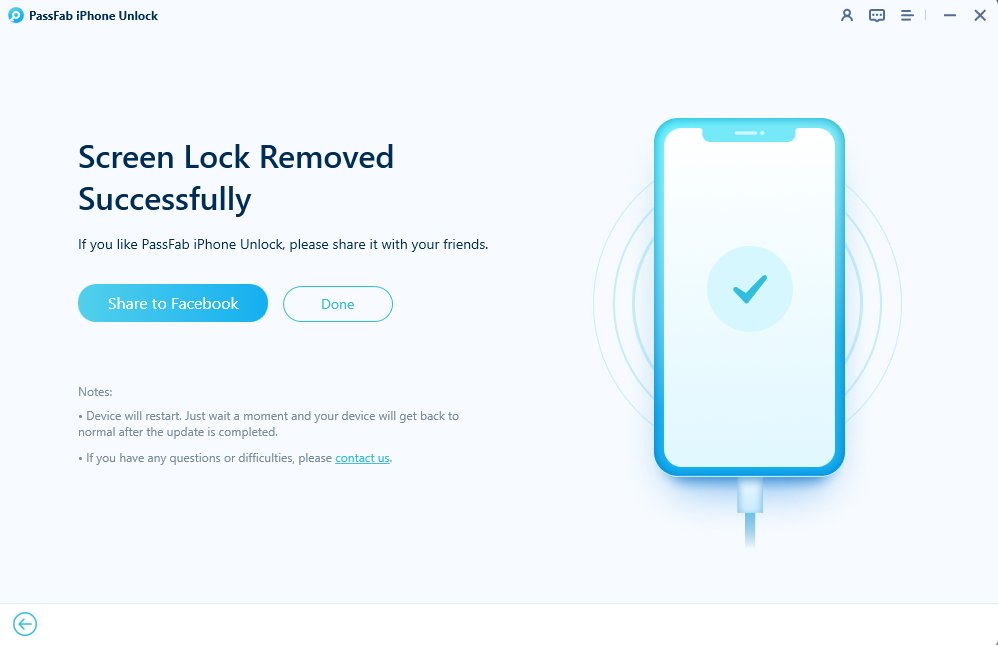 Method 2: Open Disabled iPad without iTunes via Find My Phone
If you don't have iTunes installed on your computer, or you don't want to buy a professional software, you can achieve the same thing via Find My iPhone, as long as you've activated this feature previously. In this guide, I'll show you how to undisable an iPad without iTunes with Find My iPhone:
Navigate to the website for Find My iPhone. You can also use the Find My iPhone app if you have another iOS device, such as an iPhone.

Locate and click on the locked iPad in your "All Devices".

Tap "Erase iPad" to unlock your disabled iPad. You'll be prompted to enter the password linked with your Apple ID.
Method 3: Awaken Siri to Unlock a Disabled iPad without iTunes
With this method, you will know how to open disabled iPad without iTunes. However, this approach is only compatible with iOS devices running iOS 8 to iOS 10.1. While this method has a low success rate, however, you can still try this way if your device is suitable for this method.
Keep holding the 'Home' button on your iPad until 'Siri' is enabled. When you have Siri at your command, ask it "What time is it now?" Wait for "Siri" to answer with the current time in your region.
Tap on the clock icon to access the World Clock. Now, hit the "+" button to add a new clock.

In the search box, type the name of a city and then tap "Select All".

Now, choose "Share". And select "Message" to share.

Then It will open a new window for messages. Hold the 'To' field when selecting the "Paste" option.

After a few seconds, tap the 'Home' button to return to the 'Home' page. You have now successfully bypassed the iPad's passcode and unlocked it.
Extra Tip: Guide on How to Unlock a Disabled iPad with iTunes
This is the official way to unlock your disabled iPad. You can unlock your iPad using iTunes if you recently synced your iPad with your computer using iTunes. Before using it, update the iTunes to the latest version. The following are the steps to follow if you want to know how to unlock a disabled iPad with iTunes:
First, connect the iPad to the device that was previously used to sync it. iTunes will not ask you for your device's passcode if you have previously trusted the phone.
Second, put iPad into recovery mode, and connect it to computer.
Third, click "Restore iPad" in the iTunes Summary section, and then click "Restore" again to verify your action.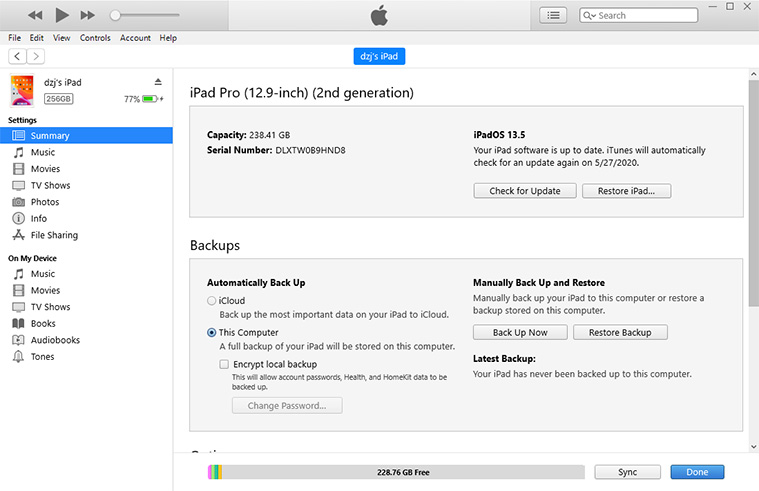 Fourth, iTunes will delete all data on your iPad and update the most recent version of iOS. Your iPad will be unlocked until the restore process is finished.
Conclusion
Are you familiar with the problem referred to as "iPad is disabled"? Often, losing your iPad's passcode can be the worst nightmare, especially if your computer/iTunes is unavailable. If this explains what happened to you, then you are not alone. This article discussed comprehensive options for unlocking an iPad without iTunes when the iPad has been disabled. I'm sure now you know how to unlock disabled iPad without iTunes. Moreover, you would undoubtedly agree with me that PassFab iPhone Unlocker is an excellent option for removing the iPad passcode. Then download it and solve your problem!