If you have bought a used iPhone or iPad, it is quite possible that you will face activation lock issues. If the activation lock is on and there is no way for you to contact the owner, you'll have to bypass that lock. Then you may want to search "Activation lock jailbreak" or "iPad activation lock bypass jailbreak" on the Internet. But that's where Jailbreak comes into play.
Let's take a look at what Jailbreak is and whether it removes activation lock or not.
Part 1: What is Jailbreak on iOS?
Jailbreaking is a method used for installing unofficial themes, apps and extensions that you may not be able to download from Apple Store. It also helps to unlock your iPhone or other 3rd party apps.
Part 2: Does Jailbreak Remove Activation Lock?
Jailbreaking a locked iPad isn't a difficult task but you cannot do this directly. You will have to jailbreak the iPad first and then the activation lock. The reason is that activation lock is a built-in feature of your device which stops other people from accessing it. So, you can jailbreak a locked iPad and then the activation lock to use it again.
Part 3: How to jailbreak an iPad that is locked?
Here are some of the ways that will let you know how you can jailbreak an iPad that is locked.
Way 1: Use Checkra1n to Jailbreak Locked iPad
Checkra1n is a method to jailbreak your locked iPad and it works in newer iOS versions as well. Here are some of the steps to use it:
First of all, download the Checkra1n jailbreaking tool from checkra.in on your Mac. (Always download it from the official site of Checkra1n; otherwise, it may contain malware)
When the download is completed, double click on the .dmg file to open it.

Now drag and drop the checkra1n app into the Applications folder of your Mac.

Then open the Applications folder on your Mac and right-click on the Checkra1n app to open it.

Tips:

If Apple's security system won't allow you to open the application, then follow the following steps, otherwise move to step no. 5.

Go to system preferences and then select the Security and privacy option.
Now select open anyway and then click on Open. Then enter the administrator password if asked.
Now try to run the checkra1n app again, and this time you will not face any issues.

Connect your device to the computer via USB cable, and if you are connecting it for the first time your device will ask you to trust it.

Launch the checkra1n application and move into the checkra1n options.

When the following screen appears:

Tips:

iOS 14.6 users should enable: Allow untrusted iOS/iPadOS/tvOS versions.

iPhone X, iPhone 8, iPhone 8 Plus users should enable: Skip A11 BPR check.

Press the Next button and follow the on-screen instructions by the checkra1n app. It will result in going your device into DFU mode.

Your iPhone/iPad will reboot so many times during this process. Please do not disconnect it while checkra1n is jailbreaking your device.

After the jailbreak finishes, click on the Done button and close the application.
Way 2: Use Professional Tool to bypass Activation Lock
If the above-mentioned method does not work for you, you can use a professional tool or a software to do it. One such software that can help you bypass the activation lock on iPad is PassFab Activation Unlocker. Here are some of its features:
It helps in removing activation lock on iPad and iPhone.
It can unlock Apple ID without password and can turn "Find My Phone" off also.
You can turn off the camera sound on an iOS device using it.
It is compatible with macOS 10.11-11.1 and Windows 11/10/8.1/8/7.
First of all, launch the software and click on "Remove iCloud Activation Lock".

Click on "Start" to start the procedure.Then click "Next".

After that, connect your locked iDevice using a USB cable to a PC.

PassFab Activation Unlocker will automatically download the jailbreak tool.You will then have to insert a USB to "Burn the Jailbreak Environment".Then Wait for the tool to burn the jailbreak environment.

Once you jailbreak successfully, click on "Start" and the Program will start removing the "iCloud Activation Lock" on your device. Wait for some time to remove.
Now, you can set up your device without the activation lock.
Way 3: Remove iPad from iCloud Account
You can use the following procedure if you have both Apple ID and password.
Log in to your account with Apple ID and Password on iCloud official website.

Click "Find My Phone" there and then on "All Devices".

Select your idevice from those devices and click on "Remove my Account".
So, it's easy to remove activation lock by removing iPad from iCloud account.
Way 4: Contact Apple for Help
If any of the above-mentioned methods don't seem to work for you, you can contact Apple Support Center. You just need to prove them that you own the device using receipts or other such documents. And if you manage to satisfy the team, they will remove the activation lock on your device.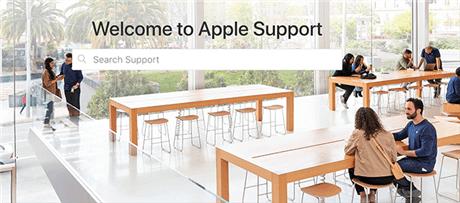 FAQs about Activation Lock Jailbreak
Here are some of the FAQs regarding Activation Lock Jailbreak.
1.What if I'm stuck on Activation Lock again after iOS update?
Activation lock will surely appear again after iOS update but you can use a tool to remove it and there is no better option than PassFab Activation Unlocker.
2.Does PassFab Activation Unlocker remove the data?
This tool doesn't erase the data. Rather, it will restore your device and set it up as a new one.
Final Words
All the above-mentioned methods give you an idea about how you can jailbreak your iPad that is locked. Make sure that you know the reason first in order to use the relevant method to do it.