If you want to jailbreak your iPhone but you don't know how to do it, or you are searching for a perfect way to jailbreak your iPhone in both cases you are at the right place. In this article we will share with you a complete guide on jailbreaking an iPhone. So, if you are also facing issues related to iPhone activation lock bypass jailbreak, then read this guide till the end. We are sure that you will get answers to all of your queries after reading this guide.
Part 1: Will Jailbreak Remove iCloud Lock
1. What Does Jailbreak Do?
There are always some limitations imposed by Apple on their devices to make a better user experience and to increase the life of their device. But many iPhone users jailbreak their iPhones to install custom third party apps and to customize their iPhone according to their requirements.
We can also say that jailbreaking allows you to install the apps in your iPhone that are not available on Apple App Store.
Jailbreaking an iPhone will do the following changes:
It allows you to download and install third party apps which are not available on Apple App Store.
After jailbreaking your iPhone, you can use various customizable icons, animation and themes.
It enables sharing of files between iPhone and Android devices.
Overcomes the biggest limitation of using Bluetooth to image transfer only. After jailbreaking your iPhone, you can use Bluetooth to transfer files between devices.
It will also allow you to uninstall some of the default apps.
2. Is It Possible Jailbreaking iCloud Locked iPhone?
If you purchased a second-hand iPhone from a friend or from someone else there are high chances that it's tied to an iCloud account and you don't have its credentials. Now if you want to jailbreak that locked iPhone, a question will definitely strike in your mind, is it Possible to jailbreak iCloud Locked iPhone?
Now the question is Can you jailbreak a locked iPhone?
The answer is Yes. You can jailbreak iCloud activation locked iPhone, but you should keep one thing in mind that jailbreaking that device will not remove iCloud lock from that device.
Part 2: Can You Jailbreak An iCloud Locked iPhone?
The answer to the above question is Yes, you can jailbreak an iCloud Locked iPhone. Then how to jailbreak locked iPhone? There are various methods to jailbreak iCloud activation locked iPhone. Her is how to jailbreak your iPhone using Chekra1n.
Note:
Currently Checkra1n is available for Mac and Linux users officially.
First of all, download Checkra1n jailbreaking tool from the official website of Checkra.

In the downloaded file, double click on the .dmg file and open it.

Now you have to drag and drop checkra1n app into the applications folder on your mac.

Open the Checkera1n app from the applications folder of your Mac.

Note:

It may be possible that Apple don't allow you to open the application, in that case follow the following steps:

Go to system preferences of your devices and then select Security and Privacy.
Now Select Open anyway and then try to run the Checkra1n application again. This time you will not face any issue.

Now the next step is to connect your locked iPhone to the computer via USB cable.

Now move into Checkra1n options, and when the following screen appears:

iOS 14.6 users should enable: Allow untrusted IOS/iPadOS/tvOS versions.
iPhone 8, iPhone 8 plus, iPhone X users: Skip A11 BPR check.

Now press the Next button and follow the on-screen instructions. As a result your iPhone will go into DFU Mode.

During this process your iPhone will reboot multiple times. The jailbreaking is in process, so do not disconnect it.

After the Jailbreak finishes, click on Done and check your iPhone. You can see the Checkra1n app on the home screen of your phone.

Open the Checkra1n app and install Cydia. When installation is complete, the Cydia app will appear on the home screen of your iPhone.
Part 3: How to Perform iPhone Activation Lock Bypass Jailbreak with PassFab Activation Unlocker
PassFab provides the best tools for your work and business. PassFab Activation Unlocker is one of the most popular tool by Passfab to bypass and to jailbreak idevices. It is one of the most effective and trusted tools to bypass iCloud locked iPhones, or to jailbreak your iPhone or iPad. Also, it is very easy to use and you get full customer support if you face any problem.
First of all, download PassFab Activation Unlocker on your Mac or PC from the official website of PassFab. Connect your iPhone with your PC using a USB cable.

Launch PassFab Activation Unlocker, select Remove iCloud Activation Lock and then click the Start button to start the process.

Now you can see the Agreement on your screen, you have to read the agreement carefully and then tick the agreement box and then hit the Next button.

PassFab Activation Unlocker will detect your device and it will download the jailbreak tool automatically.

Insert a USB drive to your computer and then click on Start button to burn the jailbreak environment.

Then it will give you some further instructions. Read how to jailbreak a locked iPhone and follow it.

Now, you've jailbroken your iPhone, run PassFab Activation Unlocker. Confirm yoour iPhone information and click Start.

Wait for a moment and you have bypassed activation lock succssfully.
Part 4: Other Worth to Try iPhone Activation Lock Bypass without Jailbreak
As we told you above, jailbreaking of your device will not remove Activation Lock from your device. So, if you don't want to jailbreak locked iPhone or you also want to bypass the Activation Lock of your iPhone then you can choose among following methods to bypass iCloud Activation Lock:
1. Bypass Activation Lock Remotely on iCloud
If you want to jailbreak locked iPhone 6 then you can choose from the above-mentioned methods. And if you want to remove your device from your iCloud account remotely, then this method can be a great option. It is very easy to erase an iPhone from iCloud using this method.
To bypass activation lock remotely on iCloud, follow the following steps:
First of all, visit icloud.com and sign-in with your Apple ID credentials. If the Apple ID is not yours, contact the owner and ask him to log into iCloud.

Now select Find My icon and then click on All Devices.

Choose the device you want to remove from the list of all Apple devices associated with that account.

Now tap on the erase device and then select Remove from Account.
2. Reset Apple ID Password
If you do not remember your Apple ID password, you can reset your Apple ID password and use new password to bypass activation lock.
Go to appleid.apple.com first.

You will see "Forgot Apple ID or password" there, click it.

Follow the instructions to reset your Apple ID password then.
And you can bypass the activation lock with your new Apple ID password.
3. Ask for Activation Lock Support
If you do not have your Apple ID or password then you can also contact Apple Support and request activation Lock support from them. This is the official method to unlock your locked Apple device.
Here we shared the complete guide on iPhone activation lock bypass jailbreak. If you ask for our recommendation, then PassFab Activation Unlocker is the best and most trustworthy tool to jailbreak iCloud locked iDevice as well as to bypass iCloud locked devices. If you have any query related to jailbreaking iCloud locked iPhone, you can comment below or contact PassFab support.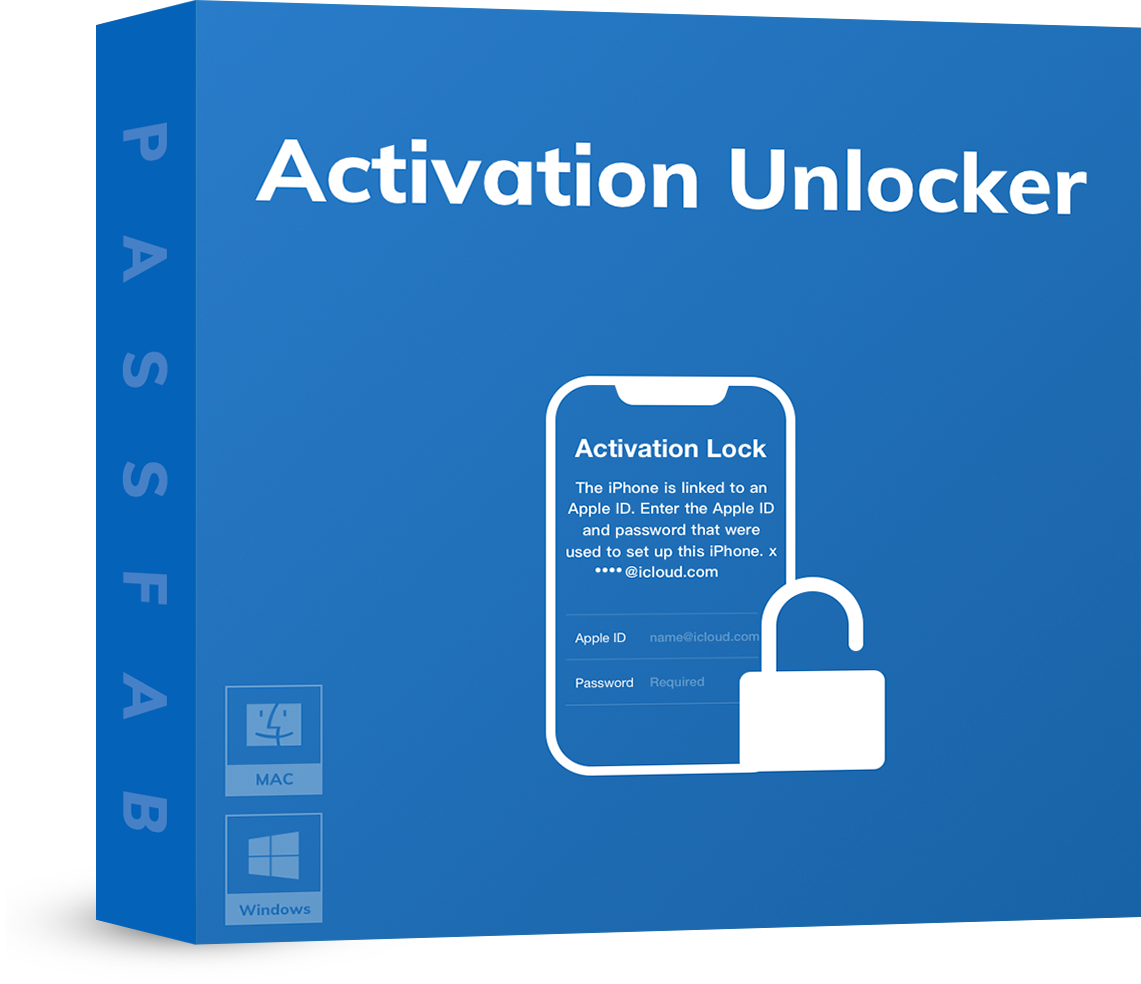 PassFab Activation Unlocker
Remove activation lock on iPhone, iPad or iPod touch.
Turn off Find My iPhone/iPad without Apple ID password.
Unlock Apple ID without password..
Removing iCloud Activation Lock supports iOS 12-14.7.
Removing Apple ID or FMI is now available on iOS 12-15.
Compatible with Windows 11/10/8.1/8/7, MacOS 10.11-11.1.
---
PassFab Activation Unlocker has Recommended by many medias, like macworld, makeuseof, appleinsider, etc.