Having a disabled iPad is never a fun experience. In this situation, you can't get into your iPad and use it. Therefore, if you have disabled iPad, may must be wondering how to unlock disabled iPad. Well, your search ends right here. In this article, we will guide you exactly what to do when iPad is disabled and how to fix it in a matter of minutes. So, without further delay, let's get started!
Method 1: Use iTunes to Unlock Disabled iPad [Official Way]
What to do when your iPad is disabled? At times when your iPad is disabled it gives a message 'iPad disabled, connect to iTunes'. If you are now in the situation, then you can try to unlock your iPad with the assistance of iTunes. However, please keep in mind that this way is effective only in the situation that you remember Apple ID and password. Just follow these step-by-step instructions thoroughly to make sure you are able to unlock your disabled iPad:
Connect iPad to any PC with the help of a USB cable.

Open iTunes on your computer system and find "Summary", then click "Restore iPad".

Wait a minute, and then you can solve the problem about how to unlock a disabled iPad.
Method 2: Unlock Disabled iPad via Find My iPhone
If you are stressing over the fact that iPad says iPad is disabled, it is time you stop worrying. iCloud is one of Apple's own service that can help you generously in this matter. It will help you deal with how to unlock a disabled iPad without iTunes without any hassle. But using this way also needs Apple ID and password.
Simply go the www.iCloud.com/#find page on your PC.
Sign in your Apple ID that is connected to your iPad.

Locate your device in the list of "All Devices".

Now, click on "Erase iPad" and enter your credentials for security purpose.

Make sure to turn on the iPad and wait for some time while Find My iPhone is erasing all information on the device.
Method 3: Open a Disabled iPad in Recovery Mode
If you have tried unlocking your disabled iPad with the help of iTunes and iCloud but it did not work, then your last option is put your iPad into recovery mode. Follow these steps to solve iPad password disabled:
Launch iTunes on your PC and make sure you turn off your iPad.
Now, press the "Home" and "Power" button together and hold them for at least 10 seconds.
Apple logo would appear on the screen of your iPad. Let go of the power button but not the home button.
In a short while, you will see an iTunes symbol on your screen which suggests that your iPad is now in recovery mode.
Now, when you connect your iPad with your computer system, iTunes will detect.
A dialogue box will appear asking you to restore your iPad.

Make sure you click on "Ok".
Method 4: Did All of the Above Ways Fail? Try PassFab iPhone Unlocker [Fastest Way]
Did you fail to unlock disabled iPad with the above ways? Want to find the best way to solve the problem "How to unlock disabled iPad?" Then let me tell you, PassFab iPhone Unlocker should be your first choice. It comes with a lot of advantages. It is user-friendly, saves a lot of time and gets your work done effectively.
Furthermore, anyone can access this tool very efficiently due to its simple and extremely easy steps of instructions. Make sure you follow all instructions very carefully to unlock when iPad disabled password:
Step 1: Download and Install PassFab iPhone Unlocker from the official website.
Step 2: Now, launch the program and click on "Unlock Lock Screen Passcode" from the main interface.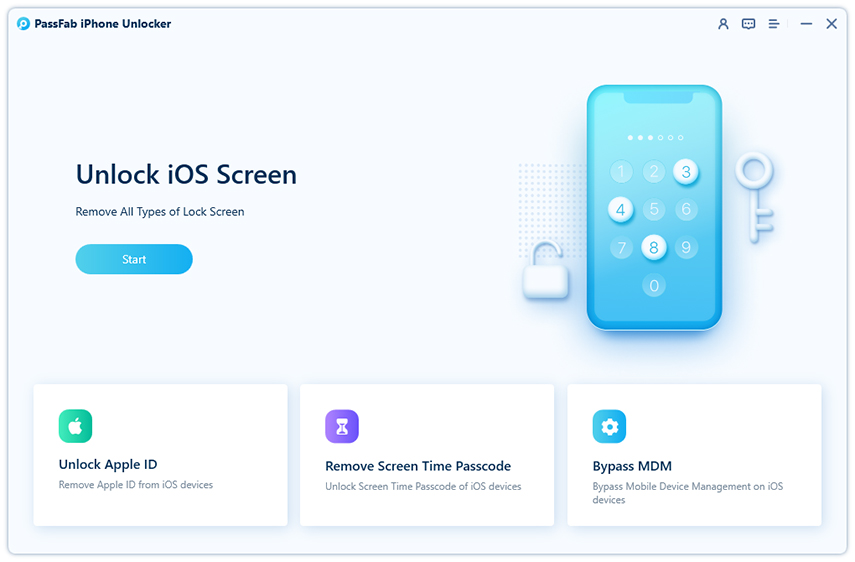 Step 3: Now, connect your iPad to the computer system and click on "Start".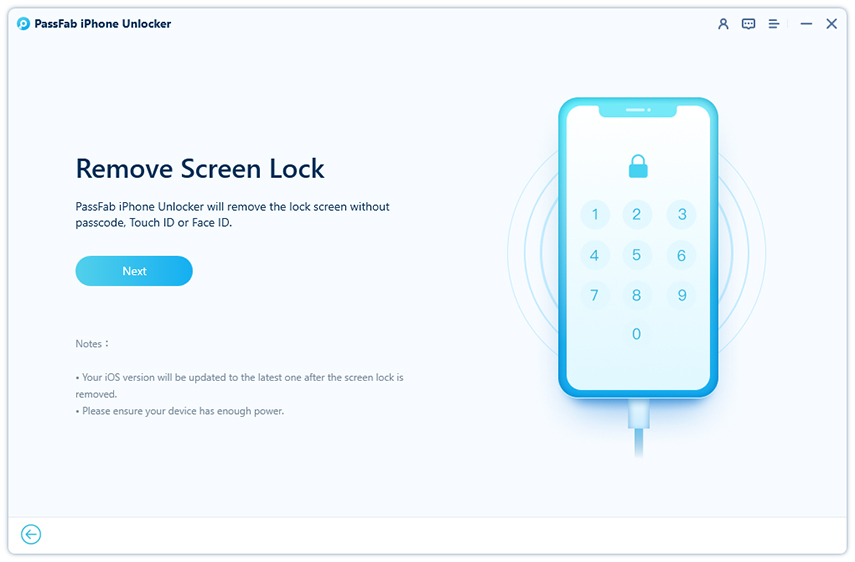 Step 4: The software will ask you to download the firmware package for your device. Simply brows and select location. Finally, click on "Download". The firmware package will start downloading.
Step 5: When the download is completed, click on "Start Unlock" so that the passcode can be removed.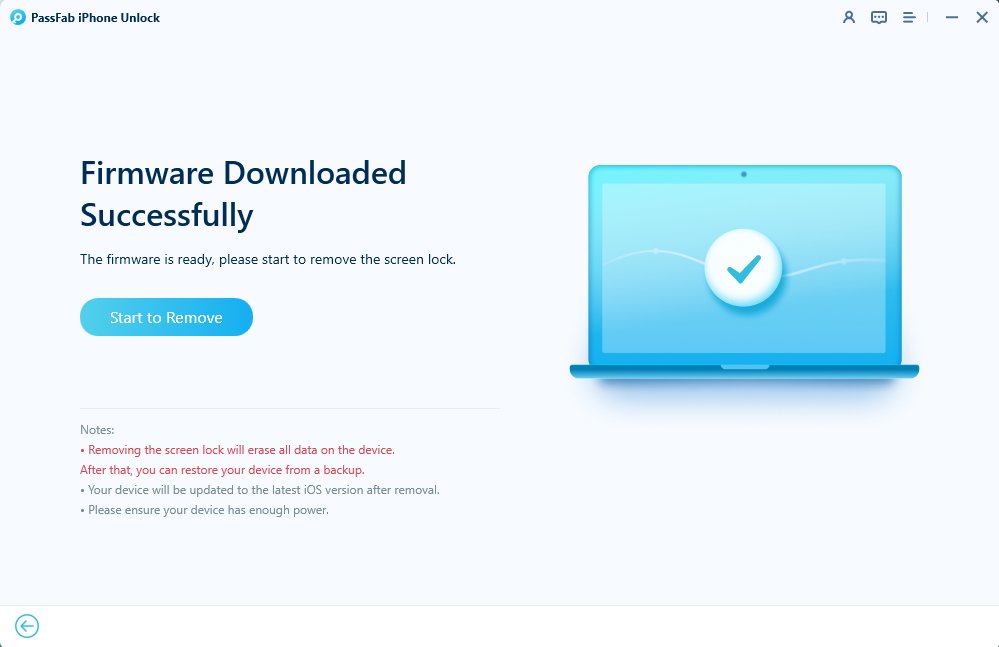 Step 6: Now, your passcode is removed successfully.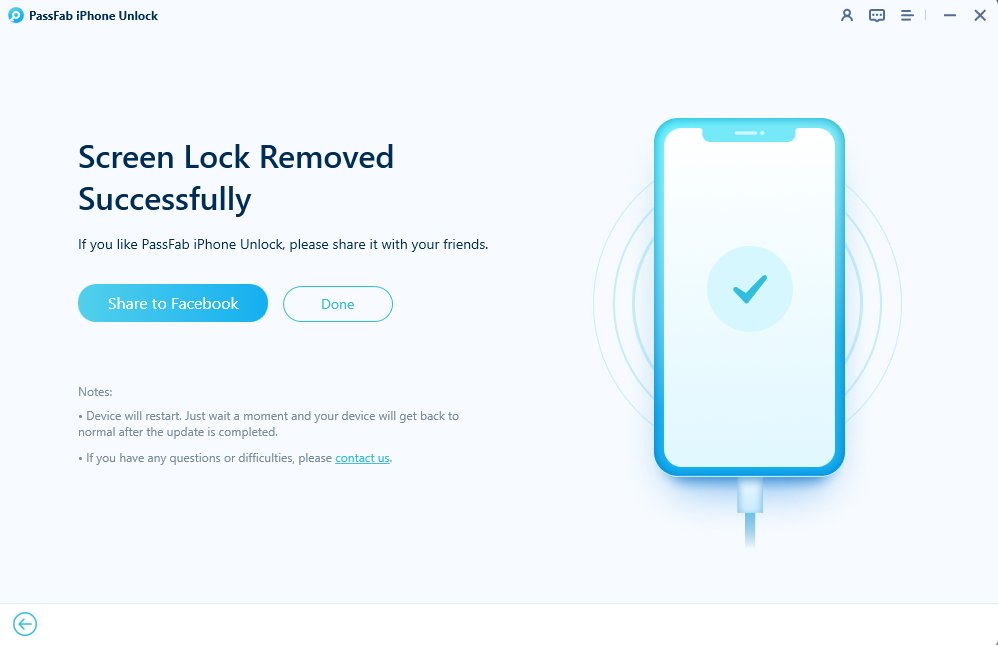 FAQs About Disabled iPad
These days, everyone has all their important data in their electronic gadgets. For instance, you are all set to complete your assignment and discover that your iPad is disabled. And unfortunately the due date is also near. I am sure this will leave you extremely stressed out, and you will eagerly want to know what to do when your iPad is disabled.
Q1: Why is my iPad disabled?
Your iPad can be disabled due to various options. The most possible reason is that you enter a wrong passcode several times and when it exceeds a certain limit, it disables your iPad.
Q2: How long does an iPad stayed disabled?
Initially, it will be disabled for just a minute. If you type in a wrong passcode again then it will become disabled for another five minutes. After that, it will be eventually disabled completely if you still don't enter the required password.
Q3: What do you do when your iPad connect to iTunes disabled?
To fix a disabled iPad, you simply make sure to reset the password with the help of iTunes. Just follow the instructions that are given in the article and I am sure you will get it done.
Bottom Line
Are you wondering how to unlock disabled iPad? Well, then this article is meant to be for you. It provides you with all the necessary information that you need to unlock disabled a iPad. We have gathered 4 distinguished methods for you to use. Also, if you ask for our suggestion, then make sure you use PassFab iPhone Unlocker to unlock iPad quickly and effectively. If you have any further questions, you can leave them in the comments section. We always try our best to answer your queries as soon as possible. Cheers and good luck!