I updated my iPhone to the latest iOS 16 beta version a month ago,but there are a lot of problems with my phone, Is it possible to downgrade iOS version?or in other words, how do I revert to an older version of iOS?Much appreciated if anyone could help!
Apple delivered the main iOS 16 beta version recently. The new programming update accompanies various upgrades and highlights, yet it's a developer build and, usually, it's not steady enough for day-to-day use. Assuming that you're confused because of the iOS 16 beta bugs, You may start to look for ways on how to downgrade from ios 15 without computer,actually there are ways you can remove iOS 16 beta and go back to iOS 15 stable form.
If you've installed iOS 16 or iPadOS 16 through Apple's developer program, you might conclude you need to downgrade in light of the ease of use or stability issues. Continue reading to figure out how to go back from iOS 16 to 15.
Part 1: Backup Your iPhone before Uninstall ios 16 Beta
Backup Your iPhone with iCloud
iCloud is a free tool for all your backup needs. It offers a free 5GB storage for iOS clients to back up their data to the cloud. The following are the steps required for backing up the iPhone with iCloud.
Most importantly, guarantee that your iPhone is connected with steady WiFi or data.
Open the Settings application, click your account name, and select "iCloud".
Select "iCloud Backup" and go to "Backup Now" then, at that point, the iPhone storage will be all reared up to the iCloud.
Backup Your iPhone with iTunes or Finder
iCloud is a free tool for all your backup needs. It offers a free 5GB storage for iOS clients to back up their data to the cloud. The following are the steps required for backing up the iPhone with iCloud.
Connect your iPhone to the Mac and go to Finder (macOS Catalina 10.15) or iTunes (on PC or macOS Mojave 10.14 and older).
Tap "Trust this Computer" on your gadget when provoked.
Track down your iPhone on your PC and afterward click "Back Up Now"
Keep the iPhone connected to the Mac until the backup is finished. You will see the whole backup when completed.
Part 2: How to Go Back from iOS 16 to 15?
Way 1: Uninstall iOS 16/16 Beta to 15 with iTunes
For this strategy to remove ios 16 iphone, you must utilize iTunes. In this way, we should expect that you have been involved in backing up your files.
Go to a browser on your PC and visit https://ipsw.me/ to download the iOS 15.5 firmware.

Go to the iPhone section on the site and select your model. Pick the most recent IPSW record and tap "Download" to get it on your PC.

Open iTunes on the PC and hold the "Shift" key. Click "Restore iPhone," and a window will appear on the screen. From there, click the downloaded IPSW document.

Open the document, and you will see iTunes asking you to remove and uninstall iOS 16 beta and restore your phone to iOS 15.5. Tap the "Restore" option to remove iOS 16 beta profile. You will see the downgrade progress on the screen.

Once downgraded, you need to set up your iPhone. While setting up at this stage, select "Don't transfer applications and data". 
Way 2: Uninstall iOS 16/16 Beta to 15 with Recovery Mode
One more method for the iOS 16 downgrade is through RECOVERY mode on Mac Finder. That is how to uninstall iOS 16 beta on Mac.
First, you must switch off the Find My iPhone option from the Settings. 

Open Finder on your Mac and connect your devices through a lightning connector.

Put your iPhone into recovery mode using:
For iPhone 8 or later:Press and release the Volume +button. Then rapidly press and release the Volume - button. Press and hold the Power button until the screen shows recovery mode.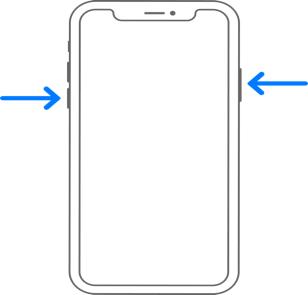 For iPhone 7 Models: Press and hold the Volume - and Side buttons. Keep holding them until the iPhone goes into recovery mode.
For iPhone 6S or Earlier: Press the home and side/top buttons until the screen comes up.When a popup is requesting that you restore your iPhone shows up, click Restore. That will wipe your gadget and install the most recent iOS.Then Please wait until it is done and set up the iPhone as new.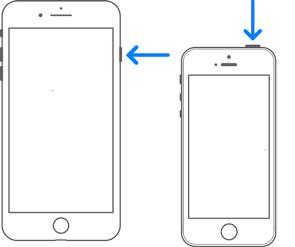 Way 3: Uninstall iOS 16/16 Beta to 15 without iTunes
PassFab iPhone Unlocker is a well-known software intended to assist users with rapidly bypassing the iCloud lock or uninstalling an iOS version. So, if you are keen to know how to go back from iOS 16 to iOS 15, then PassFab is for you. It assists clients with getting entrance to their files and apps by deleting the current iCloud lock. Strangely, it has an extraordinary capability to switch off the camera sound on iDevices. Keep reading to find out how you can uninstall an iOS version using this tool:
Launch PassFab.You will see four critical features from the primary GUI. To begin, click "Start" from the homepage, then, at that point, proceed to the subsequent stage.

Connect Your iDevice to PC.In this step, you must connect your iPhone or iPad to the PC running PassFab and click the "Next" button.

Download and Save Firmware Package.Visit https://ipsw.me/, and then pick a platform and version to download on your computer.

Tap "import local firmware" to pick the firmware you downloaded just now.

Click the Start Remove button to uninstall iOS 16 and successfully remove iOS 16 iPhone.
Part 3: Restore Backup After You Go Back to iOS 15
When you are done downgrading iOS 16, you must restore your backup, and that's how: 
The iOS 16 backup isn't viable with iOS 15. Therefore, hold the "Win" and "R" keys and then input "%appdata%" (or %userprofile%) and click "Ok," and go to "MobileSync".

Look down and find info.plist. Open it using Notepad and simultaneously press the "Control" and "F" keys. You must type "product" and tap "Ok" a while later.

Search for 16.0. Presently, change 16.0 to 15.0, save it and proceed.
Return to iTunes and tap "Restore Backup". Select the command you recently changed and click the "Restore" choice.
Final Notes:
That is all about how to go back from iOS 16 to 15. Going back to iOS 15 is necessary sometimes and takes a couple of clicks. If you're confronting issues with the beta form of iOS 16 that impede your experience, ensure you uninstall iOS 16 Beta. However, PassFab iPhone Unlocker provides the quickest service and can downgrade iOS 16 beta in just a few steps.