"Hi there, I'm Sean and urgently require help on how to unlock a disabled iphone without itunes or wifi. Is there any wasy possible? Any help is much appreciated!"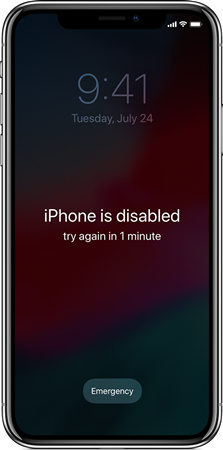 Well, we understand that having stuck with an iPhone disabled is the last thing one could ever imagine. Be it due to kids or any other reason, things like this can happen to anyone. But fret no more! We've drafted this post specifically to help all such users who are looking for a powerful solution on how to unlock disabled iPhone without iTunes and wifi! Go on, read the article further and explore it by yourself!
Part 1: How to Unlock Disabled iPhone without iTunes
When iPhone is disabled, we know that we can use the official way - iTunes to unlock the disabled iPhone. But sometimes, unluckily, we can't use iTunes to solve how to unlock disabled iPhone. In this case, the problem is even more troublesome. But don't worry. Here are two options for you unlocking iPhone without iTunes. And if you want to bypass connect to iTunes without computer, you can read to know how to fix disabled iPhone without computer.
First Way: One-click Tool
Without much talking, we would simply like to introduce a highly efficient tool, PassFab iPhone Unlocker. As the name suggests, you can easily get your iPhone unlocked and that too, without iTunes or wifi. Moreover, it doesn't even require your old password or credentials! Recommended for its high success rate, this tool is a hassle free way to serve the purpose. What's more? Well, with this mighty tool you can easily bypass the iCloud/Apple ID lock over any iOS system including iOS 15 in just a matter of few clicks. Let's get to know about the detailed tutorial on how to unlock iPhone 5c without itunes or wifi but with Passfab iPhone Unlocker.
Step 1: Head to Passfab iPhone Unlocker website and get the software downloaded. Install it and then launch it over. Now, click "Start" option from the main screen interface.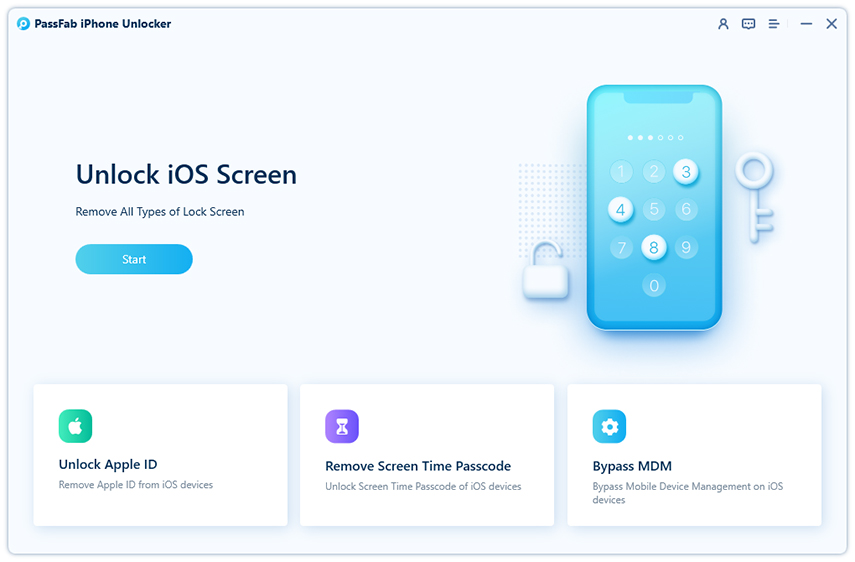 Step 2: Next, you'll be redirected to a new screen where you need to get your iPhone connected to the computer and hit on "Next" button.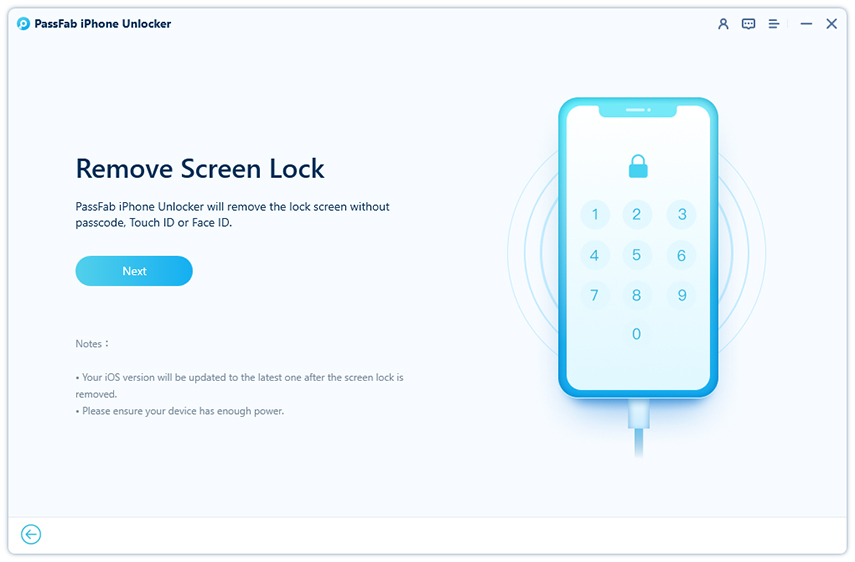 Note:Just in case, the connection between your device and computer is unable to get established normally, you will be asked to boot your device into the recovery mode with the help of on screen instructions.
Step 3: Once, the device is detected and recognized by the software, you're now required to download the most compatible firmware package for your device. For this, you simply need to hit on the "Download" button over the software interface.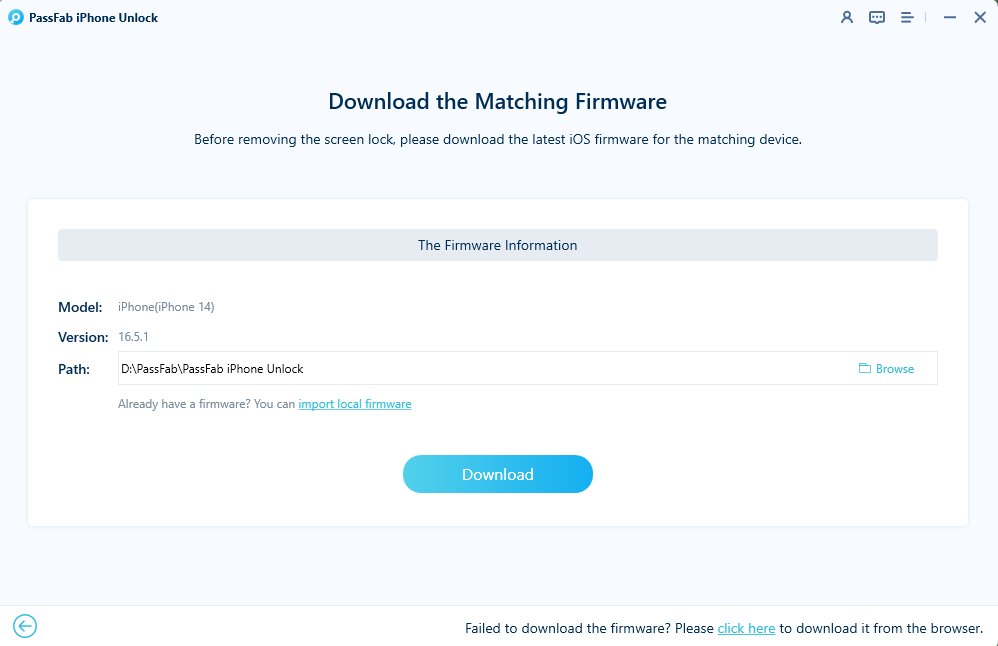 Step 4: Lastly, after the firmware package has been downloaded, all you need to do is hit on the "Start Remove" button over the software. Soon as you do it, the process to unlock your disabled iphone with then be initiated.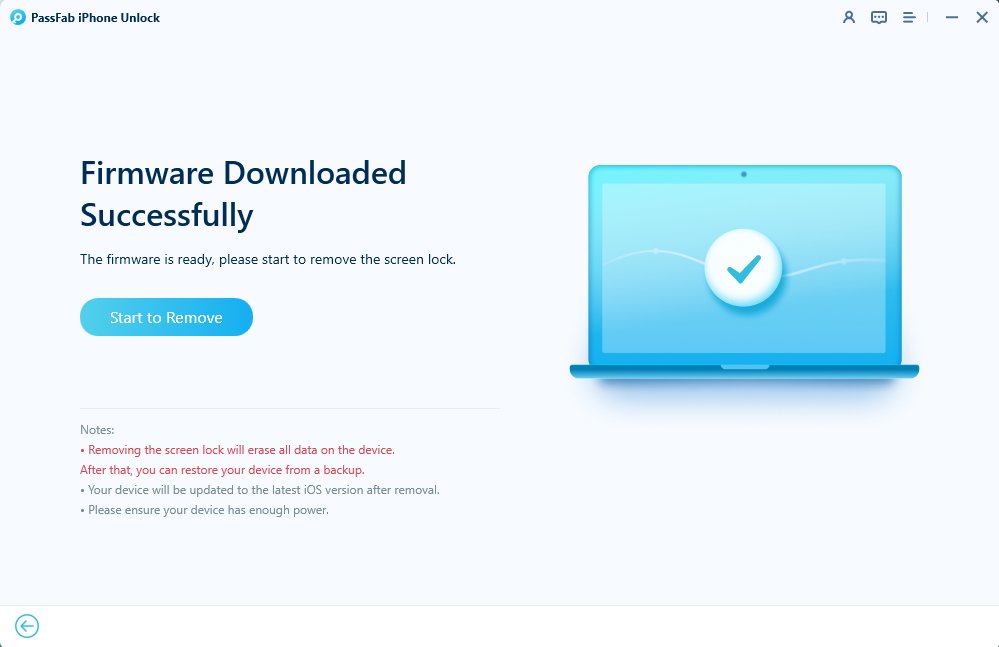 Wait for the process to complete and ensure that the device remains connected all the way through. Within a short while, you'll be notified that your iPhone has been unlocked successfully.
Second Way: iCloud
Using iCloud is the second way you can use to solve the problem how to undisable an iPhone 5c without iTunes. This is another good option for you to unlock a disabled iPhone if you don't want to download software. But you should know the Apple ID and password connected to the iPhone and the Find My feature should be enabled on iPhone. Here are the detailed steps with picture guide to let you know how to unlock an iPhone without iTunes.
First, open the browser on your laptop or computer or another device, go to www.icloud.com.
Second, login your iCloud account and then click "Find iPhone".
Third, select the locked device from the "All Devices".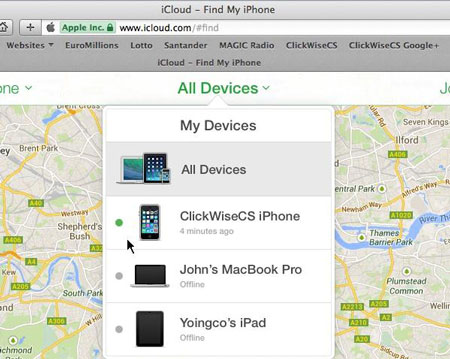 Fourth, click "Erase iPhone" to unlock your disabled iPhone.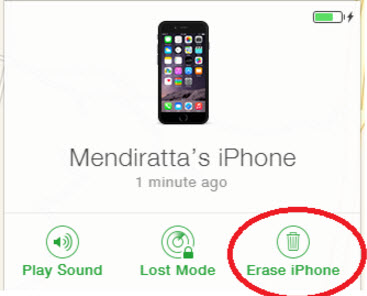 Finally, click on "Erase" and enter the Apple ID password again to begin erasing the device.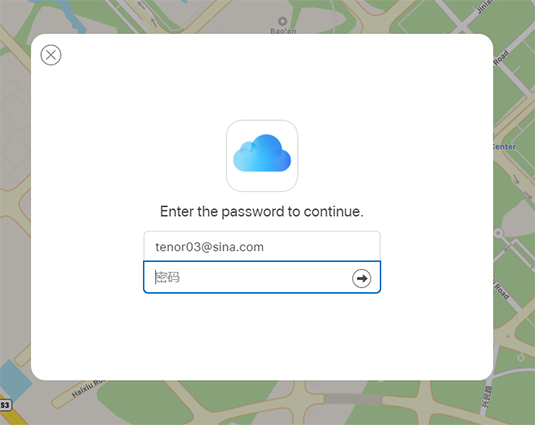 Part 2: How to Unlock Disabled iPhone without WiFi
When your iPhone is disabled, you maybe are very confused about how to connect a disabled iphone to wifi, and are worried that there is no way you can find to unlock your iPhone. Don't be so anxious! If your iPhone system is iOS 8.0 to iOS 11, then you can try use Siri bug to undisable your iPhone. Here are the detailed guide of how to unlock iPhone 5 without iTunes or computer.
Step 1: First, press the Home button and hold it to activate Siri.
Step 2: Say "Hey, Siri, what's the time now?" to Siri.
Step 3: Click the "Clock" after Siri providing you with the time, and then the world clock appears on the screen.
Step 4: Now you need to click "+" to add another clock.
Step 5: Then type in something you like in the search bar, select them, and then click "Share".
Step 6: Open message by clicking "Message" after a message is popped up.
Step 7: Finally, click "To" in the message bar and paste the preciously copied text.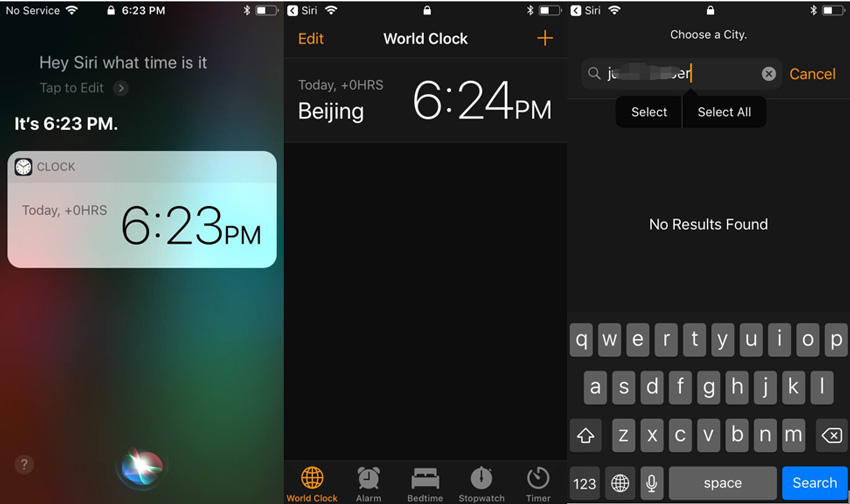 Note: The success rate of this method is very low, do not have too much hope. If you want to solve the problem(unlock disabled iPhone without iTunes) quickly, the first method is recommended.
Tips: The Reason Why You Should Choose PassFab iPhone Unlocker
Apple is known for its security norms that they maintain to protect the Users' privacy. And therefore, there are several layers of security applied over an iOS device to protect data. iPhone getting disabled is one such layer which gets activated to avoid unauthorized access to the device and data.
Now, if you are stuck in a situation where your iPhone is disabled, you're required to get your iPhone connected to PC and get it unlocked using iTunes via Wifi or directly with a lightning cable. That's the only official way with which you can unlock a disabled iphone. But since, there are times when you simply cannot have a Wifi network and iTunes handy with you, there's this only way to seek help of a powerful tool like PassFab iPhone Unlocker to unlock a disabled iphone without itunes. It is important to analyze the tool thoroughly before you make use of it as it may brick your device too. But when it comes to PassFab iPhone Unlocker there's no such thing to worry about!
Here are the advantages of PassFab iPhone Unlocker compared with other methods:
Advantages:
No need of any password
Easy to operate
can be used to unlock disabled iPhone/unlock Apple ID/bypass screen time/bypass MDM
But you don't need to worry about the price, you can use the coupon code PD707 to enjoy 30% discount.
Final Verdict
So that was it! Now, you know what to do when you need to solve how to unlock a disabled iphone without itunes or wifi! PassFab iPhone Unlocker is right there for you, the best possible solution when you're iPhone is disabled and you just don't have access to iTunes and Wifi.