According to MacRumors, Apple is all set to present a preview of their latest iOS 17 in the upcoming WWDC conference due on June 5. On the same date, its developer beta will be released. This version will be available for the registered users of Apple's Developer Program, who can install it to experience and test the new features.
However, the iOS 17 beta is expected to release in June 5, but some users may face iOS 17 beta not showing up on their iPhones and iPads.We will discuss the possible behind reasons and fixes.
Part 1: Why is the iOS 17 Beta not Showing Up in Settings?
The iOS updates are released in phases, and your geographic location may be the reason behind iOS 17 beta not showing up on your device. For example, if you live in America, you will receive updates before any other region. Besides, if you live in European countries, the update will reach you in a week or two.
Moreover, the beta updates you receive depend upon your beta joining history. If you have been a beta tester for iOS 16, you will receive iOS 16 updates rather than iOS 17.
Furthermore, iOS 17 beta update will not automatically appear in the Settings app. You must join its Developer Program to get its developer beta or wait for the public beta to be released.
However, the other factors behind why is iOS 17 beta not available on my iPhone 14 include:
An incompatible device.
Weak Internet connection.
Part 2: How to Fix iOS 17 Beta not Showing Up?
Method 1: Check your Internet Connection
A speedy Internet connection is a requirement for the installation of iOS updates. If your Internet speed is less than 5 Mbps, the iOS 17 beta update will not download or even appear on your iPhone. In such a case, we recommend you connect to a WiFi connection or contact your Internet Service Provider (ISP) to increase your Internet speed. If there is no issue with your Internet connection, move to the next solution.
Method 2: Skip iOS 16.6 Update
If you did not update your iPhone to iOS 16.6, you would see two updates, i.e., iOS 16.6 and iOS 17. Due to this reason, many users usually overlook the iOS 17 update, making them think they did not receive it. However, you can skip upgrading to iOS 16.6 and install the iOS 17 update directly as follows:
Step 1. Open Settings, go to General settings.
Step 2. Hit on Software Updates.
Step 3. If you see iOS 16.6 update, overlook it and scroll down.
Step 4. When you see iOS 17 update available, tap on it and choose Download and Install.
Still, facing iOS 17 update not showing up? Try the next fix!
Method 3: Check iOS 17 Compatibility
Compatibility issues occur when a certain software update does not support the current hardware configuration of your device and vice versa. If you are using an iPhone device older than iPhone X, you may not be able to get the iOS 17 update, as it is expected not to support iPhone 8, 7, and older models. The compatible models include:
iPhone 15 Series (Upcoming)
iPhone 14 Series
iPhone 13 Series
iPhone 12 Series
iPhone 11 Series
iPhone XS & XS Max
iPhone XR
iPod Touch (7th generation)
Besides, it is possible that the 1st generation 9.7-inch, 12.9-inch iPad Pro, and the 5th generation iPads may not be supported by iPadOS 17. Here is the list of the iPads that will get the update:
iPad Pro - 2017 and later
iPad Air - 3rd generation and later
iPad 6th generation and later
iPad mini 5th generation and later
Method 4: Remove iOS 16 Beta Profile
Till iOS 16, you had to create a beta profile to get the beta updates. However, in iOS 17, you have to link your Apple ID to either a developer account or an account signed up for the public beta. Therefore, if you have an iOS 16 beta profile, you must remove it to get iOS 17 beta update:
Step 1. Open S ettings -> General -> VPN and Device Management.
Step 2. If you have an iOS 16 beta profile, tap on Remove Profile and restart your device.
Step 3. When your device starts up, go to Settings -> General -> Software Update and check if iOS 17 update appears.
Method 5: Force Restart your iPhone
If you still find iOS 17 beta not working, it's time to force restart your iPhone. But remember not to do it too often, as it stresses the RAM and interrupts the shutdown routine.
Step 1. Shut down your iPhone.
Step 2. Quickly press and release the Volume UP and Volume DOWN buttons sequentially.
Step 3. Now, press and hold the Side button unless you see the Apple logo on the screen.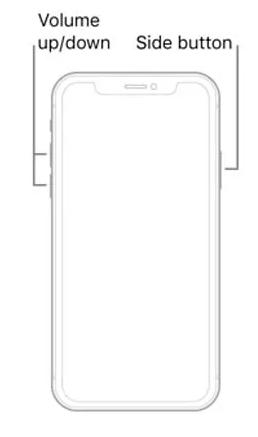 Method 6: Factory Reset your iPhone
Factory resetting your iPhone is the last thing we recommend in case you still face the iOS 17 update not showing error. This method will remove all the changes ever made to your iPhone and return it to its original settings. You must backup your data before proceeding with this method.
Step 1. Open Settings -> General.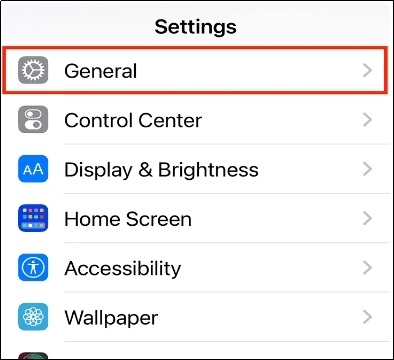 Step 2. Scroll down to Transfer or Reset iPhone.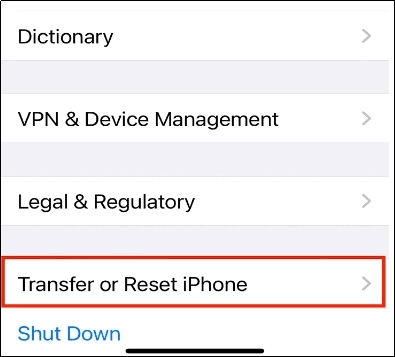 Step 3. Tap Erase all Content and Settings and choose Continue on the next screen.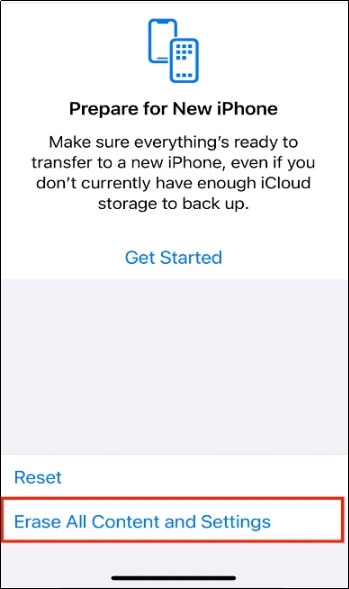 Step 4. Enter your passcode and tap Erase Anyway.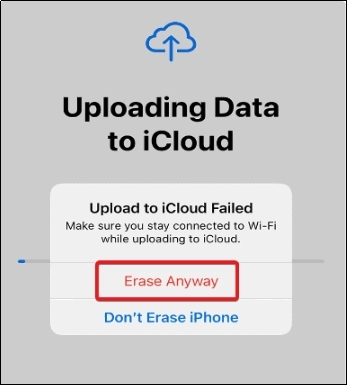 The factory resetting will start, and you can download iOS 17 now.
Part 3: Are iOS 17 Beta Profiles Safe?
From iOS 17, only Apple IDs enrolled in Apple's Developer Program can download free developer beta profiles, while others must wait for the public beta to be released. However, beta profiles are unsafe, with unstable releases and bugs, and installing them means losing the current stable iOS version. Therefore, we recommend you wait for the stable iOS 17 release.
Since iOS 17 beta is an unstable release, you may fail to unlock your iPhone after installing it. Want to know the solution beforehand? Here is an extra tip!
Extra Tips - How to Unlock iOS 17 Beta?
Are you in search of a trustworthy iPhone unlocking tool? Look no further than PassFab iPhone Unlock. With its growing popularity, it has become a go-to choice for users seeking to overcome various obstacles like deactivated devices, faulty Face/Touch ID, forgotten passcodes, or damaged displays hindering passcode entry.
Whether you need to switch on or restart your iPhone, modify passcode settings, or handle other unlocking tasks, PassFab iPhone Unlocker is your ultimate companion. It provides a flexible and efficient solution to unlock your iOS 17 or other lower version when you've forgotten your passcode.
Step 1. Open PassFab iPhone Unlock and click Start button.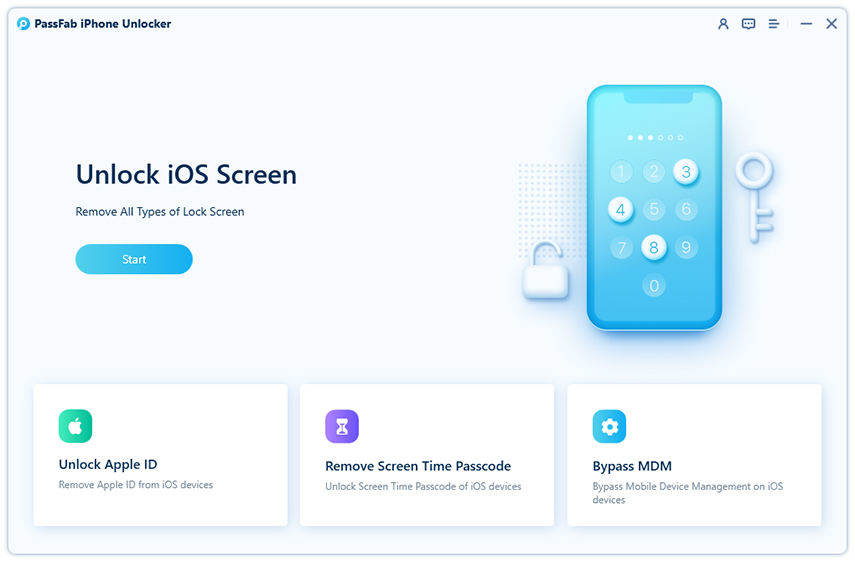 Step 2. Connect your iPhone to the computer and click Next.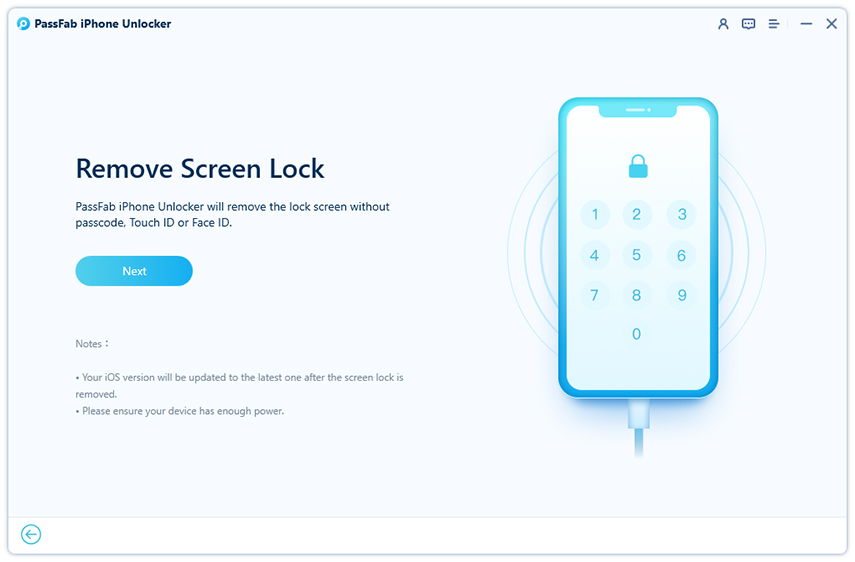 Step 3. Choose a location and click Download button.
Step 4. Once the file is downloaded, click Start Remove.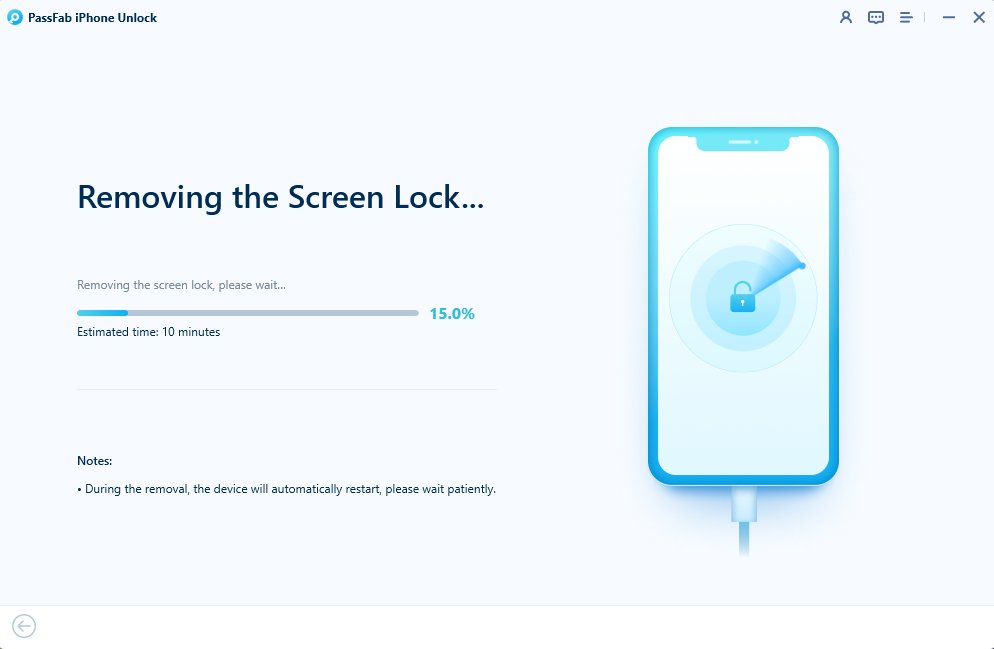 Once the process completes, you won't need to enter a passcode to unlock your iPhone.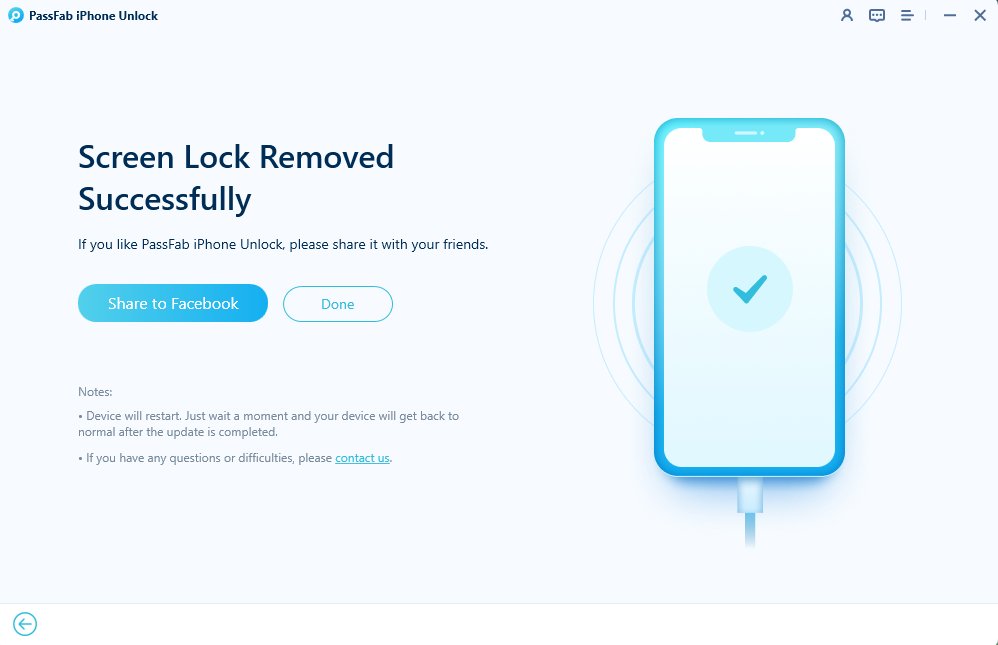 FAQs:
1. How to get iOS 17 Beta?
Go to Apple Beta Programs.
Sign in to your Apple ID.
Follow the steps to download and install the beta profile.
Navigate through Settings -> General -> Software Update -> Download and Install.
2. Is iOS 17 Beta available?
The iOS 17 beta is currently available for developers, and Apple will release its public beta soon.
3. How do I access my iOS beta profile?
You can access your iOS beta profile as follows: Setting -> General -> VPN & Device Management and tap on iOS Beta profile.
Conclusion
The iOS 17 beta version has been released to be tested for potential errors and bugs. If iOS 17 beta not showing up on your iPhone 14, you can use the solutions in this article to get the update. Besides, it suggests the easiest way, i.e., using PassFab iPhone Unlock to unlock your iPhone if you ever lose the password.