My iPhone is disabled and won't connect to iTunes when I tried to connect my iPhone to computer. Can you help me solve this problem?
- A user from Apple Community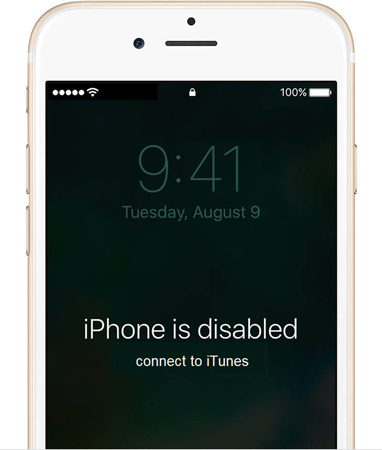 For most users, if their iPhone are disabled then they will definitely want to use iTunes to handle them. But this thing is not always working as you can see the error message above. So... there is no way to fix it? No! In this post, we gonna teach you how to fix iPhone is disabled connect to iTunes issue.
Part 1: What To Do When iPhone Is Disabled
Your iPhone will be disabled for 1 minute after 6 attempts of incorrect passcode, 5 minutes for the seventh incorrect passcode attempts, 15 minutes for the eighth incorrect passcode attempts, and 1 hour for the tenth incorrect passcode attempts. So if you see your iPhone is disabled for the attempts of correct passcode, be sure to enter the correct passcode, otherwise it will be disbled for a longer time.
If you forgot your iPhone passcode, you can restore your iPhone by connecting to iTunes, or recover it via iCloud.
If your iPhone says disabled and won't connect to iTunes, don't panic. Keep on reading.
Part 2: Know More about iPhone Is Disabled and Won't Connect to iTunes
Before we start discussing the solutions, we should know why iPhone is disabled and won't connect to iTunes. As we discussed before, if you enter the wrong password 6 times you will see "iPhone is disabled, try again in 1 minute". If you keep typing the wrong password, the time will multiply. Once you have entered the wrong password 10 times in a row, your phone will be locked and you will see "iPhone is disabled, connect to iTunes".
But there are have 2 special situations you should notice:
One situation is that if you enter the same password continuously, your phone will not be locked.
Another situation is that some iPhone users have set the password to automatically erase the data after entering the password 10 times
Gnerally, we will solve this problem by using iTunes. However, many users iPhone won't connect to iTunes due to unknown error or didn't connect to computer before. In this case, an iPhone Unlock tool became the first choice. Absolutely, there also have another way for you, which is using iCliud. So, I will introduce these two methods.
Part 3: Efficient Two Ways to Fix iPhone Is Disabled Connect to iTunes
1. Unlock Disabled iPhone Using PassFab iPhone Unlocker
Your iPhone is disabled and connecting to iTunes seems to be a tough task, the ultimate way of regaining access to iPhone is using PassFab iPhone Unlocker! Flared with the latest technology, this amazing software manages to stretch compatibility with latest iPhone/iPad or the iOS versions. At any point of time, you feel getting stuck to the black screen, have broken screen, simply bypass the iPhone passwords in an ultra-lightning speed.
Main Features:
Helps in gaining access to iPhone that is disabled or locked due to any reason.
Unique formulae that helps in removing the passcode, Touch ID or Face ID on your iPhone/iPad.
Allows factory resetting of iPhone or iPad without using the iCloud or iTunes.
Actively respond to a number of scenarios like black screen of death, iPhone screen of death, forget iPhone code etc.
Drives to bypass iPhone/iPad screen passwords without much hassles.
Compatiable with all iPhone models, including latest iPhone 11/11 Pro/11 Pro Max
To understand how to understand how you can access iPhone that is disabled and connect to iTunes, bypass it by using the ultra-powerful iPhone passcode unlocker. Make sure to follow down the steps in the said order.
Step 1: Download iPhone Unlocker to Computer
Simply start the process by launching this software on your working PC/Mac. After successful installation of the program, open the interface and click on "Unlock Lock Screen Passcode" to unlock your iPhone that is disabled.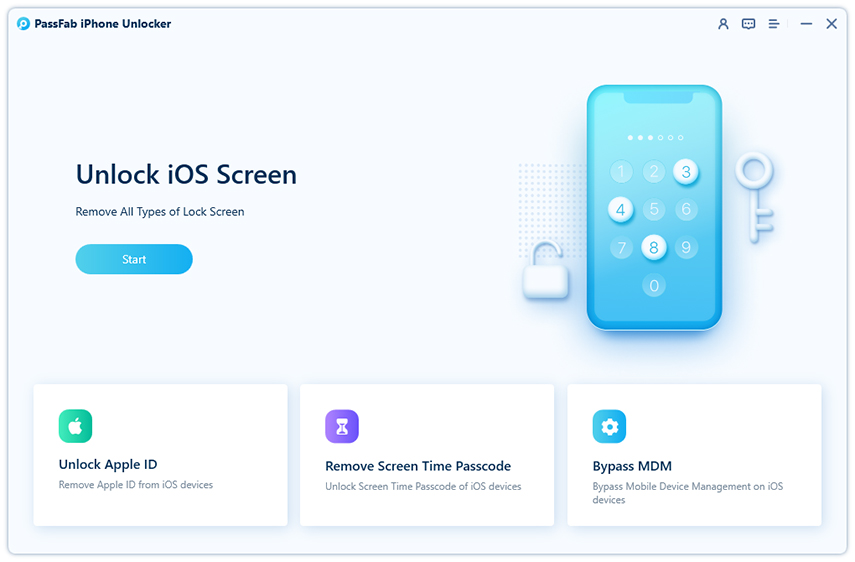 Step 2: Connect iPhone with Computer
Make use of a genuine lightning cord for drawing connection of your iPhone with PC. The program will automatically discover your phone. Simply, just tap on "Start" button from the following page.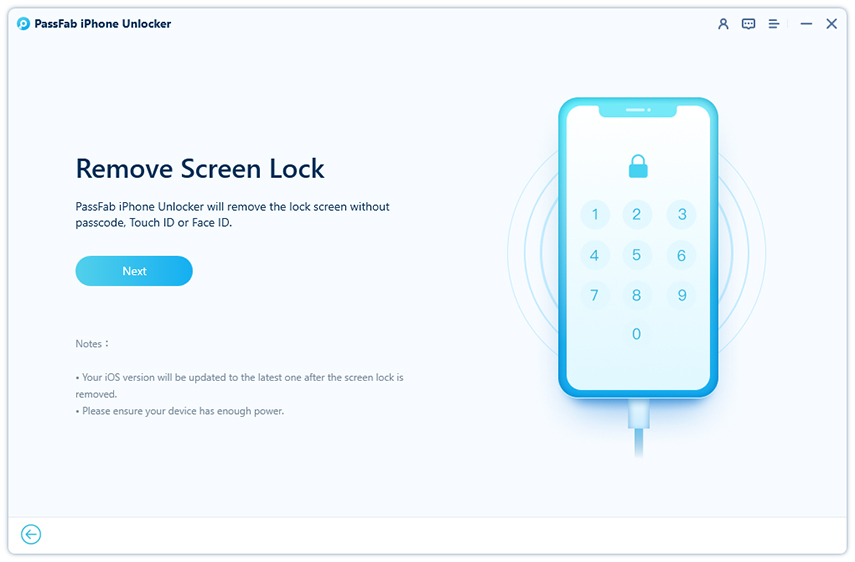 Note: In case your device fails to get recognize and then put device on a "Recovery Mode" or "DFU" by following the on-screen prompts.
Step 3: Load Firmware Package
From the following page, you will be asked to download the latest firmware package so as to unlock your disabled iPhone. Simply, opt for a right path and click on "Download" to proceed with further operations.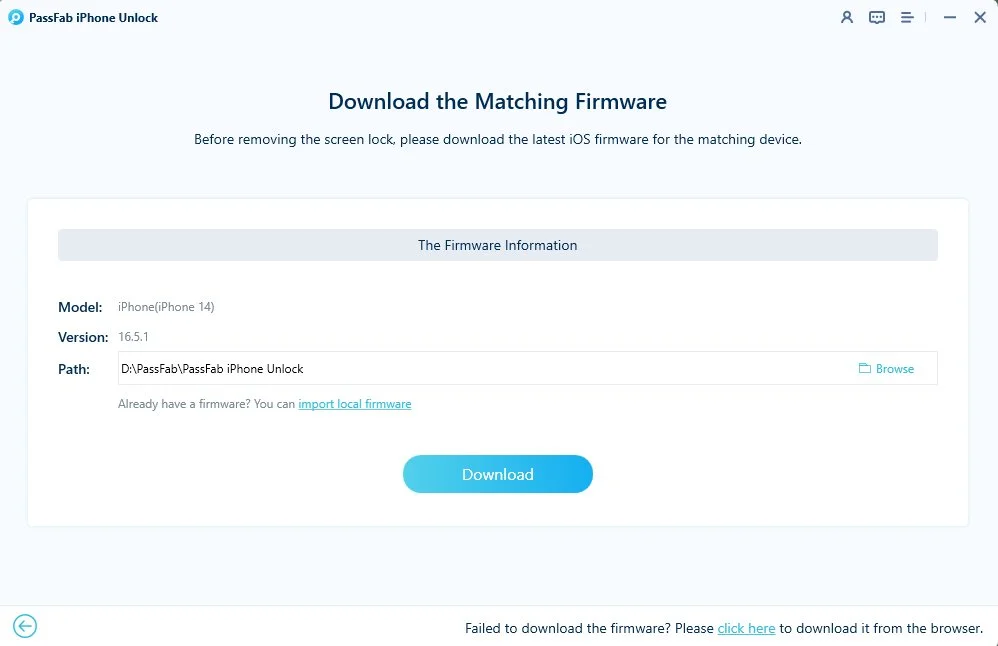 Step 4: Unlock iPhone from Program
Once the firmware gets downloaded on your device, are now just a step away from accessing device. Simply, tap on "Start Unlock" and the iPhone passcode unlocker program will commence to unlock phone.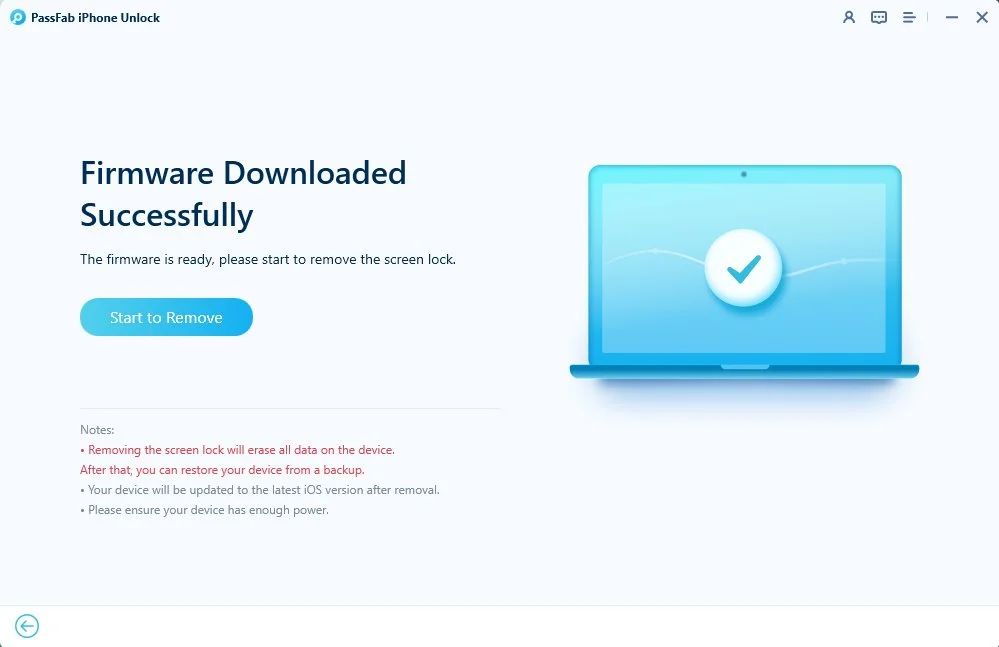 Step 5: Removal of Passcode Successful
After you see the passcode gets deleted, you're now free from the shackles of worries. Now, setup iPhone as per your convenience. If you have a existing iTunes/iCloud backup, restore your iPhone from the backup easily.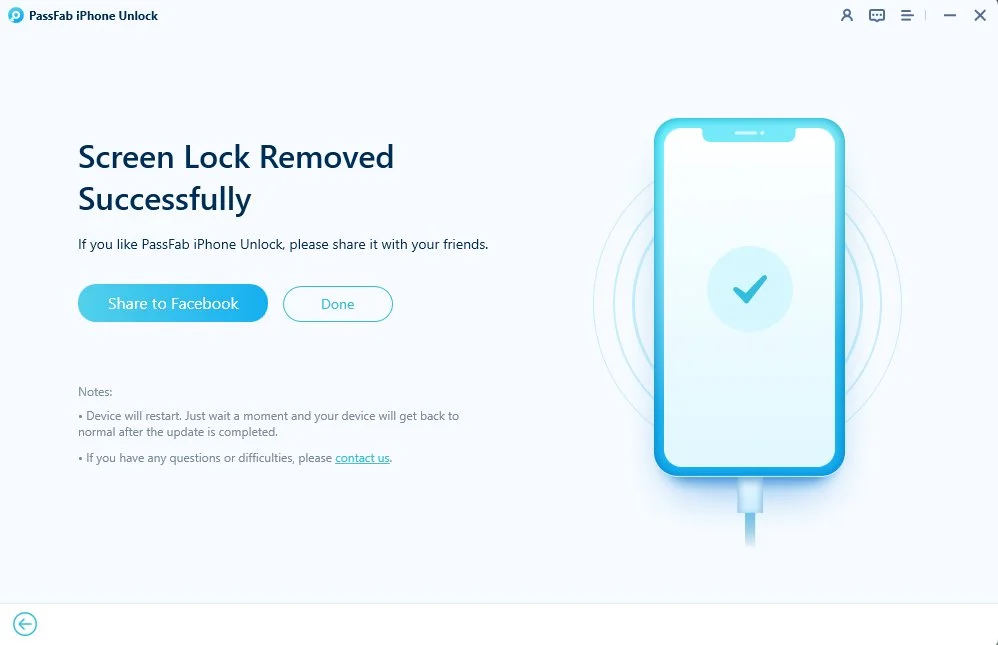 Note: Now that your device has been fixed, you can try to connect your device to iTunes and see if that works out or not.
2. Unlock iPhone Passcode Using iCloud
If you are trying to connect to iTunes when iPhone is disabled, then too it is not able to unlock, then you can rely on iCloud! Generally, we use iCloud to store the backup of your iPhone's data. This data comprises of all the data saved in the form of media files, folders etc. It can also be used for unlocking the disabled iPhone respectively. All you'd need is a stable network connection and enabling of Find My iPhone feature. However, the drawback of this step is that all the data files, types available in your device will be deleted. So, if you still wish to unlock the disabled iPhone with iCloud then you've to perform the following steps.
First and foremost, grab a secondary device or computer and then visit iCloud.com right away. Then sign in to the same iCloud account that is configured with the disabled iPhone.
Now, opt for Find My iPhone button and then tap on the "All Devices" appearing at the upper screen.
On the following screen, click on "Erase iPhone" to remotely wipe out the device and its password. Make sure the device is connected to an active network.
Now, restore your phone with the latest backup. In case, you see there is no backup, double check on your iCloud photos, contacts, and notes right before setting up for a new iPhone.
Final Verdict
We've seen some of the methods helpful in unlocking a disabled iPhone with or without iTunes. Users may find iCloud to be the easiest of all but that's on the price of paying for losing your data. However, if you wish to unlock a disabled iPhone or unlock iPhone passcode, then we strongly suggest use an professional tool. With no quality loss, regain access to your iPhone in a much effective manner.
Part 4: FAQs About Disabled iPhone Won't Connect to iTunes
Q1: Why is my iPhone disabled and says Connect to iTunes?
If you see "Connect to iTunes" or "Connect to Mac/PC" when your iPhone is disabled, it means that you can get into your iPhone but you will loss your phone data during the phone recovery process.
Q2: Why won't my disabled iPhone connect to iTunes?
The Disabled iPhone won't connect to iTunes due to unknown error or didn't connect to computer before. In this case, an iPhone Unlock tool became the first choice.
Q3: What do you do when your iPhone is disabled and wont connect to iTunes?
When your iPhone is disabled and won't connect to iTunes, you can try: 1) unlock iPhone passcode via iCloud. 2) Unlock disabled iPhone using a powerful software like PassFab iPhone Unlocker.