"I bought an iPhone from eBay, and during the Setup, the Remote Management page appeared with a message. It said THYSSNKRUPP ELEVATOR CORPORATION will configure the iPhone."
The iPad remote management or the iPhone; has the same meaning. This feature will create an administrative profile that will let you access some aspects of the said iPhone's settings remotely. But if you want, you can remove it. If you want to know more about the procedure, check out the article below.
Question 1. What Does Remote Management Mean on iPhone/iPad?
The iPhone remote management activates the administration of 'THYSSNKRUPP ELEVATOR CORPORATION'. This administration sets up email and network accounts that help to configure and even installs applications. It also manages the iPhone Settings. But there is no manual cancellation option as this comes as a part of the regular setup. The only options available to you are 'Next' and to go back.
The remote management lock is defined as the feature of MDM (mobile device management) that's integrated into iPads and iPhones, which allows the device's owners to have control over the devices remotely. It allows the administrator to delete or add profiles, and they can even eliminate the device without requiring the user's permission. In addition, remote management lock allows them to instill restrictions, such as screenshots, Wi-Fi control, USB device connections, hotspot adjustment, app clip removal or addition, wallpaper, Bluetooth settings, and notification settings. The list can go on even longer, but the device owners get full control – it's this simple.
Question 2. How Do I Set up Remote Management on my iPhone/iPad?
It is easy to setup remote management iPhone or remote management iPad. You don't have to take any additional steps for remote management iPhone setup. The option will appear during setting up the device. But you can check if there is a profile installed on your iOS device.
Step 1: In the Settings on an iOS device, tap on 'General'.
Step 2: Then, locate 'Profiles & Device Management'.
If there is a profile installed on it, then tap on it to check what type of changes were made.
Question 3. How Do I Find Profile and Device Manager on iPhone/iPad?
There are many types of profiles you can configure on the iOS devices. The steps are detailed below.
Step 1: In the 'Configuration' section under Settings, tap on 'Mobile Devices'.
Step 2: After that, tap on 'Profiles'.
Step 3: From here, you will be able to add or select profiles of your choice.
Step 4: Locating the 'Device Management' option is also very simple.
Step 5: Tap on 'General' under Settings.
Step 6: Scroll down and locate 'Device Management'.
Question 4. How do I turn off MDM on iPhone/iPad?
Turning off MDM or Mobile Device Management on an iOS device is not as difficult as you may think. Removing the MDM profile from your iPad or iPhone is pretty simple. If you are a manager, then you can use the Username and the password to remove the profile using the device itself. Without the proper credentials, it will be difficult, but not an impossible task.
So, we have also introduced a procedure for the MDM profile remove without the Username and Password, but it would require the use of a professional tool. Both procedures are detailed below. You are free to check them out.
Way 1. Turn Off MDM If You Are A Manager
If you are a manager, it will be easier for you to turn off MDM. You will be able to remove the profile directly from the Settings of the iOS devices. Check out the steps below.
Step 1: Open the Settings on the iOS device.
Step 2: Then, scroll down and tap on 'General'.

Step 3: Again, scroll down and tap on the 'Device Management' option.

Step 4: Locate and then tap on 'MDM Profile'.

Step 5: After that, you need to select 'Remove management'.

Step 6: It is possible that you will be asked to provide a password; enter your password.
Now, the iOS device can't be controlled by anyone remotely.
Way 2. Remove MDM without Username and Password
Removing the MDM profile without the proper Username and password will be a difficult task. But not an impossible task. You can remove remote management iPhone username and password. You just need access to a professional tool that is capable of successful removal of the MDM profile.
But there is only a handful of tools out there developed with such capabilities, and PassFab iPhone Unlocker is one of such tools. It is considered one of the best and comes highly recommended. Its operation is also very simple, but we have detailed it below. You can check it out.
Step 1: Complete the installation of the PassFab iPhone Unlocker on your computer.
Step 2: Now, launch the program and click on the 'Bypass MDM' option on the program interface.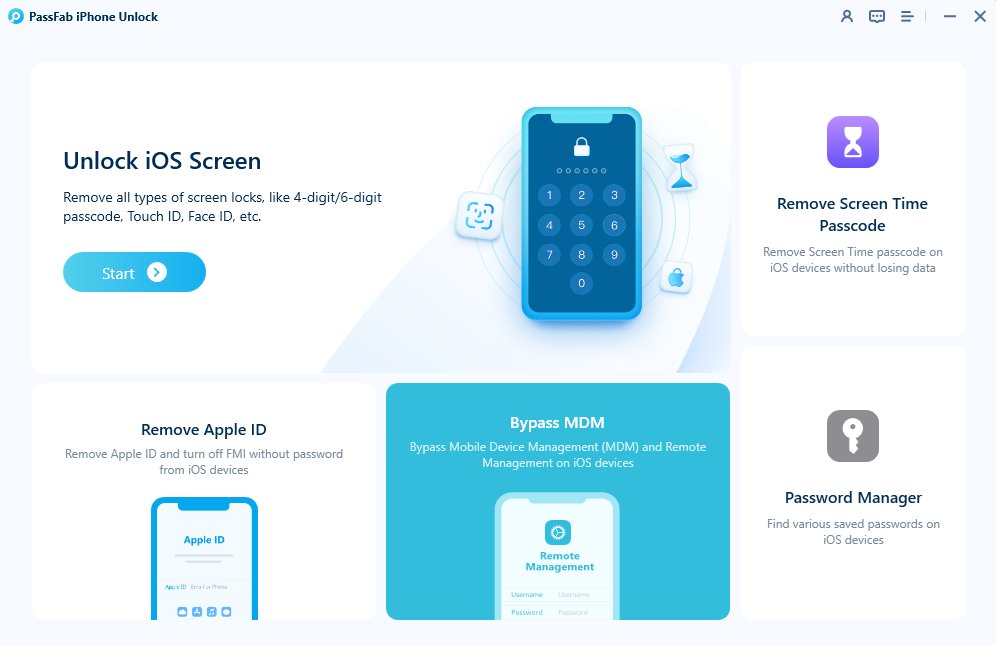 Step 3: After that, connect the iOS device to the computer.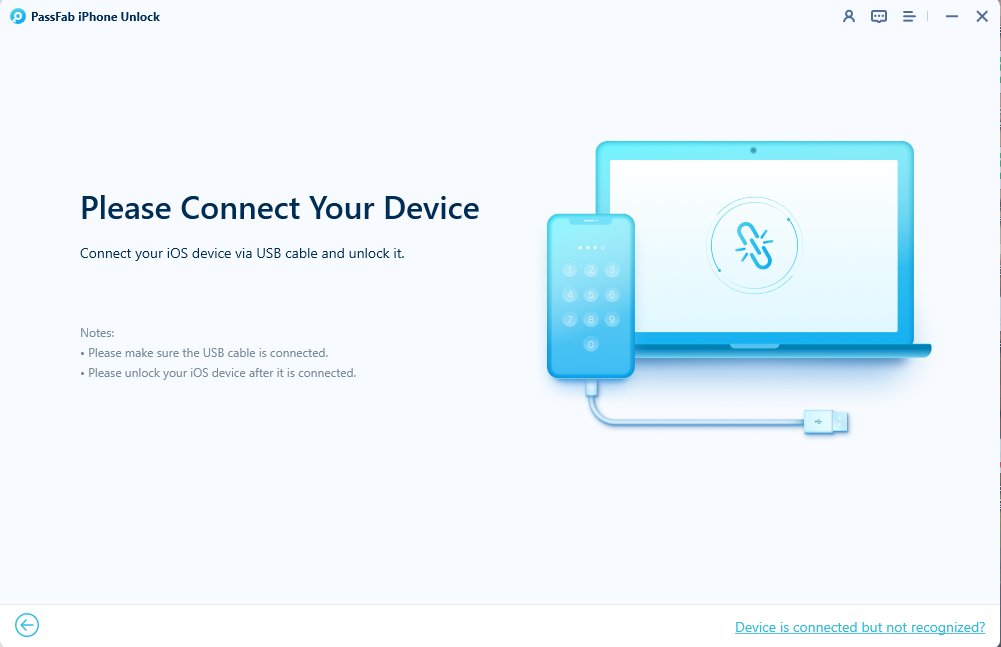 Step 4: After establishing a proper connection, the 'Start' option will appear on the screen. Click on it.

Step 5: the procedure will take a few minutes. Just wait patiently. After the MDM is successfully removed, you will be notified.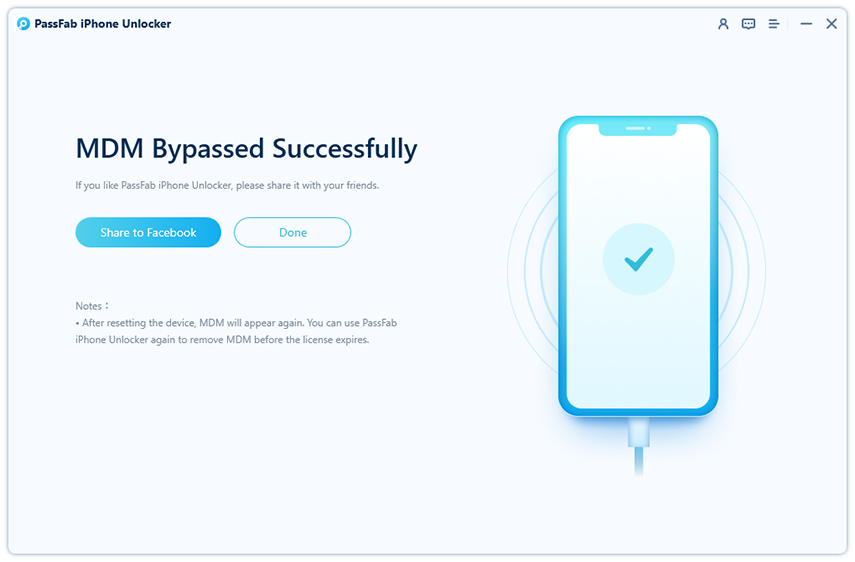 Here is a video tutorial about how to remove remote management using PassFab iPhone Unlocker:
As you can see, this is an easy procedure, and there is also the guarantee that you will be able to successfully the MDM profile from the iOS device. So, use this procedure, and there is nothing to worry about.
Question 5. Is it safe to install profiles on the iPhone?
If you install profiles on your own phone or your children's phone, it's safe to do that because you know it. But if someone else install the MDM profiles on your iPhone, it's not safe to have it. Your personal data may be controled by others and you can't own your phone in the full sense. The people who installs profiles on your iPhone can set up your iPhone.
Question 6. Can you remotely control iPhone?
Yes, you can remotely control an iPhone using the new remote management feature.
Final Words
So, remote management is a function that lets you set up an elaborate network to manage iPhone settings. A few aspects of the device can be controlled remotely. It basically gives you administrative access to the device. Now, this procedure also involves the use of MDM or Mobile Device Management. You may want to remove the MDM profile in the future. So, just know that it is possible if you can get the password and the username. But without the credentials, it will be a critical issue but can be easily overcome with PassFab iPhone Unlocker.