iPhone security has always been commendable but perhaps too strict at times when it comes to its lock screen. I think we've all found ourselves waiting to be allowed to enter our passwords again after a friend entered the wrong one too many times. Factory resetting your iPhone is the best way to solve any problems your phone may be having. It's an effective way to clear out all your data and anything that's proving to hinder your iPhone's performance. It's also the best thing to do before giving away or selling your phone.
When you're factory resetting your iPhone, it asks for your password, without which it refuses to let you proceed. Hence, knowing your password is an essential part of the process. What happens if you don't remember your password? Maybe you've forgotten it, or somebody changed it without letting you know? If that's the case, don't worry! We've got the solution right here. You must keep reading to find out how you can factory reset iPhone 13 without a password.
Way 1: Factory Reset iPhone 13 without Password with PassFab iPhone Unlocker
If you're using an iPhone, there's no way you can factory reset without knowing your password unless you're using external software. However, it's essential to be thorough when choosing this software. If not, you could end up with an even bigger problem. One of the best software for the job is PassFab iPhone Unlocker. PassFab is a professional iPhone unlocker that can help you through your passcodes regardless of their type. It could be a four-digit or six-digit passcode, Touch ID, or even face ID.
Its key features include factory resetting your Apple devices without your screen's passcode and your Apple ID. This unlocker allows you to bypass iPhone passwords in all situations. Whether your screen is broken, your Apple ID is disabled, or you forgot your passcode, it's there to help out in all predicaments.
Before we move on to learn how to use this, you have to download and install Passfab onto your Mac or Windows devices through the following button.
Once the application is downloaded, install and open the application to its interface. On the screen in front of you, four key features of the App will be displayed. Click the start icon to continue forward.

Now connect your device to the computer that's running the PassFab software. Does your device show up on the application? 

If not, try putting your iPhone into recovery or DFU mode to get the job done.

The guide to doing so is given below:

Select a download location and let the firmware package download to your computer and make sure your computer has a good internet connection throughout this process. It should also have at least 7GB free for the firmware to download without any problems.

When the software is downloaded, you will see a "Start Remove" icon on your application. Tap to start removing your passcode from your iPhone. Once the steps are done, you can access your iPhone without your password and be on your way to factory resetting it in no time.

PassFab allows for a quick, smooth and easy process for you to get rid of your passcode.
Way 2: Factory Reset iPhone 13 without password with iTunes
PassFab is an excellent way of getting the job done, but if you're looking to do it with iTunes, it is indeed possible, though with the possibility of complete data loss. Another way of dealing with a forgotten passcode is using iTunes. You're either in two predicaments, you either forgot your password, or your iPhone is disabled, and you're unable to enter. Once such an event happens, you'll need a computer and the latest version of iTunes installed.
Is it best to always remember about your devices is that they can be easily lost, stolen, or broken. When you're saving your data on these devices, always make sure to back it up, so you don't have to suffer the loss of all your information when you're facing situations like these. If you've backed up your data to your iTunes or iCloud, you'll be able to restore it after you're done fixing your device. However, if you haven't backed it up, you're going to lose all your passwords, data, and settings.
1. Get a computer (MAC or PC)
Before getting started, collect the following essentials you'll need for the process. You will need a computer with Windows 8 or later installed with the latest version of iTunes to avoid any hindrances. You'll also need an iPhone cable, one that's compatible and won't disconnect midway. You'll also need a stable network connection throughout this process.
2. Switch off your iPhone
If you've connected your iPhone to your computer, disconnect it and proceed to turn it off.
For iPhone 13, press the side and volume down buttons simultaneously until you see the slide to power off the sign.
3. Put your iPhone in recovery mode
For iPhone 13, press the side button. Hold this button while you connect your phone to your computer and keep holding it until the recovery mode screen is visible on your device. Now, let go of the button.
If the passcode screen shows up, turn off your phone and start again from step 3.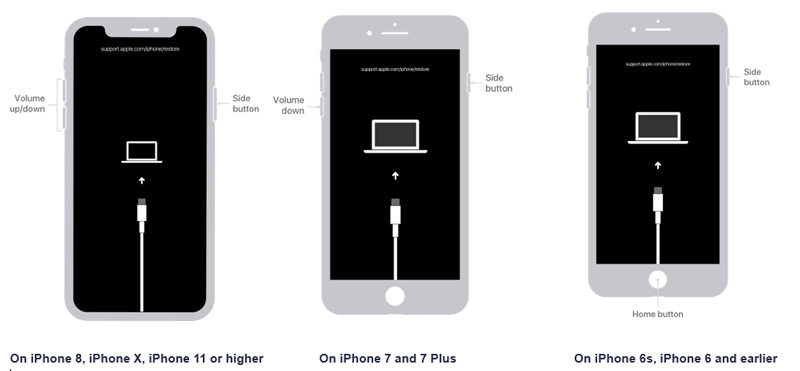 4. Restore your phone
Open up iTunes on your computer and locate your iPhone. Once selected, you will see two options, update and restore. Choose restore and allow iTunes to download the software. Make sure your iPhone is connected securely throughout the process and you have a stable network connection.
If the download ends up taking more than fifteen minutes, let the download finish, turn off your phone, and put it in recovery mode again.
Once the process is finished, your iPhone will restart, and you can set it up.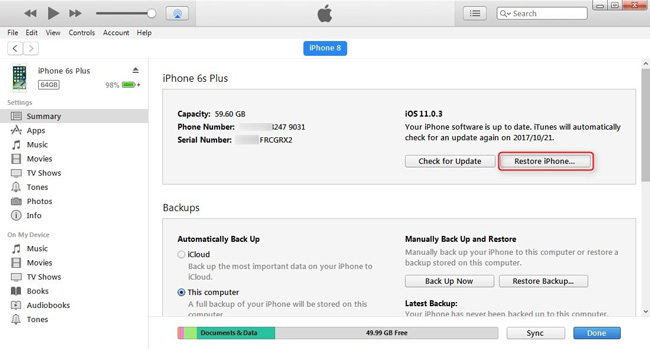 Way 3: Factory Reset iPhone 13 without password with iCloud
It's always handy to know a couple of ways around a tricky situation. You forget your iPhone password counts as one. Depending on the device, some methods may work, and others may not. Another way of factory resetting your iPhone without your password is through your iCloud. Usually, this requires your Apple ID and its Password and a stable network connection. 
1. Navigate to your iCloud
Grab another device and open up iCloud—login with your iPhone 13's Apple ID and Password.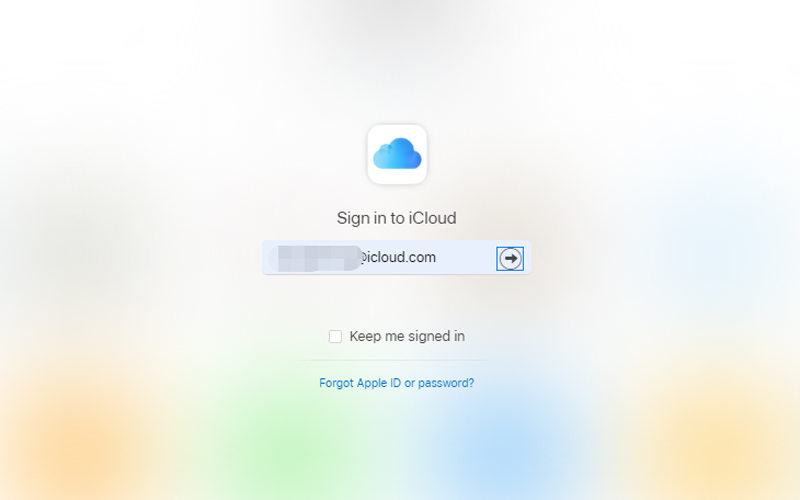 2. Find my iPhone
Once you're in, click on Find my iPhone. This will present you with a record of all the devices associated with the Apple ID. Choose your device. Once your device is shown in front of you, choose "Erase Device" from your options. iCloud will then ask for confirmation, click "Erase Device" once again. Finally, enter the Apple ID and Password again to authorize the process.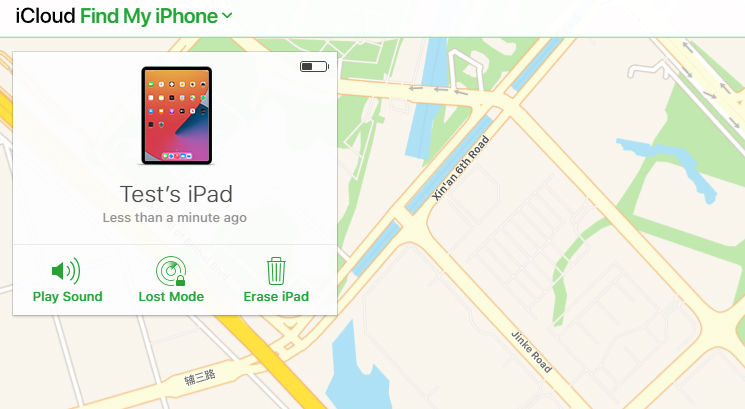 Extra Tip: How to Reset iPhone 13 on Settings
There are plenty of ways when it comes to resetting your iPhones. Depending on your requirements, Apple has come up with various reset settings that allow the resetting of specific components of your phone while the rest of the data stays the same. This varies from network reset settings to location and privacy settings and many more to your requirements. Are you confused as to where to find these? Power up your iPhone and head to the settings application. Swipe down to the general section and select reset. You'll have several options displayed in front of you. For a complete factory reset to wipe all your data, settings, and passwords tab on "Reset all settings" and let your device take care of the rest.
Conclusion
Apple products have become a household name around the world. They've built a reputation for themselves, and with the title, expenses were never on the down-low either. Treating even the simplest of iPhone problems can sometimes cost a lot. However, software like Passfab helps navigates such processes quite smoothly. It gives you a plethora of options, it allows you to easily bypass your iPhone's passcode with a few simple steps, but it also offers a couple of other key features to get you out of other sticky iPhone predicaments as well.