iPhones are one of the best smartphones out there. Ranging from top-notch camera results to high-speed functionality and advanced, it's got everything one needs in their smartphone. On top of everything, the iPhones are designed with a higher focus on security, which makes it hard to access anything without a password. Having said that, remote management iPhone is one similar feature, but people often forget its password.
So, if you want to know how to remove management from iPhone, this article will provide all the answers!
What Is MDM?
MDM is a mobile device management, and it's a tool that's installed on iPhones and other Apple devices by workplaces and schools. Once it is installed, the devices are enrolled in these said institutes. It can be used for installing, removing, managing, updating, and troubleshooting the apps on enrolled devices, and all of it is done automatically. In addition, it can be utilized for restricting some specific type of content, managing the user's data, facilitating device repairs, and tracking inventory.
As far as removing the MDM is concerned, it's suitable if you've left the job that required you to have MDM on the iPhone if you've purchased an MDM-locked iPhone, and if you have lost the MDM password and need access to your iPhone. However, it is a highly secure tool with multiple layers of security configurations, which makes it challenging to bypass, but we have some options that can opt.
How To Remove Device Supervision From iPhone For Free?
MDM lock is set with the password and username for easier backend management and security. So, if you know the login credentials or the administrator, it is pretty easy to conduct MDM bypass iOS 15, and we are sharing the steps. However, before we start, let us tell you that the same steps can be followed for removing MDM from iPad as well as iPhone. So, the steps include;
Open your iPhone and go to the settings;
Open the General tab and scroll down to the VPN & Device Management;
Scroll down and click on the MDM profile and click on "remove management" option;
A new screen will appear asking for the login information, so add that information, and the MDM will be removed;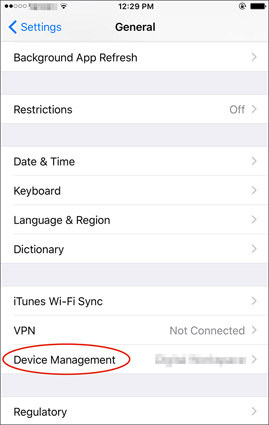 How To Remove Remote Management From iPhone Without Any Restrictions
If you don't know your password and login credentials, there will be nothing better than PassFab to help you out. This is because it's one of the best and the ultimate password unlocker without any restrictions and without needing extra information. In addition to clearing the iPhone remote control through MDM, it also helps bypass iCloud, and the screen locks to ensure you've full access to your phone. Coming back to the point, we are sharing how to remove MDM from iPhone with PassFab iPhone Unlocker;
Download the PassFa iPhone Unlocker on your computer system and launch it; Then choose the "bypass MDM" option;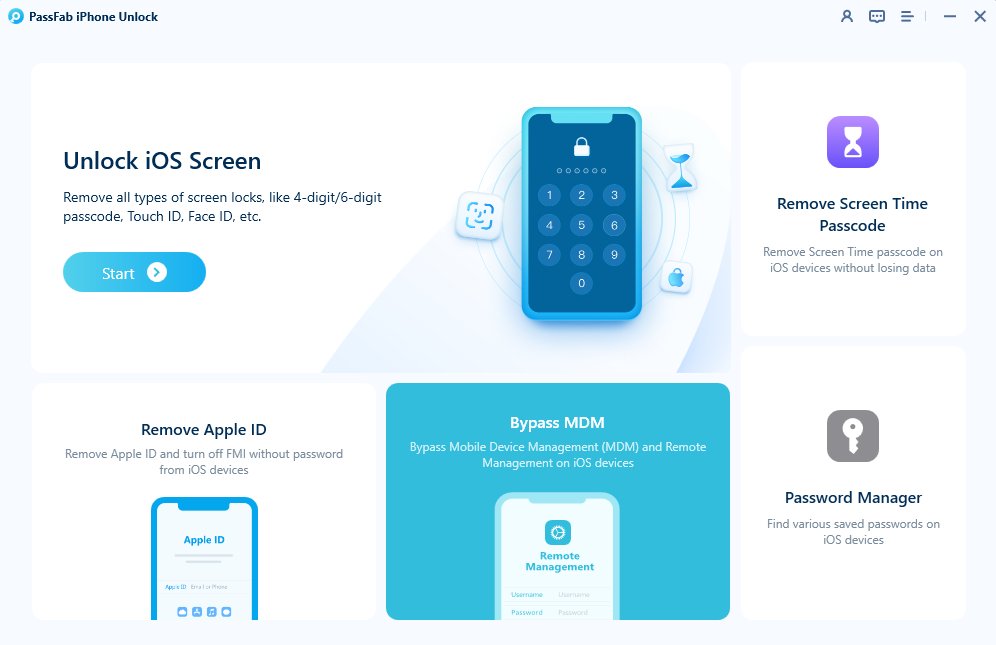 Connect your iPhone to the computer that has the PassFab iPhone Unlocker;
Click on the start button on the screen, and the process will start;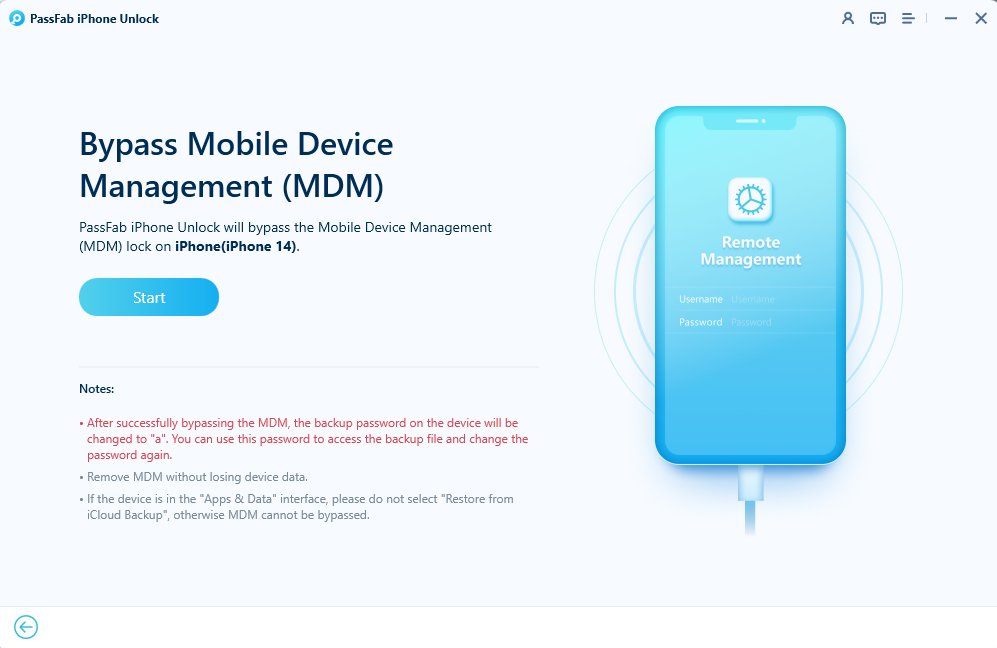 You need to be patient at this point because it might take a few seconds to minutes for bypassing the MDM on the iPhone
Congratulations, you have managed to remove MDM profile iPhone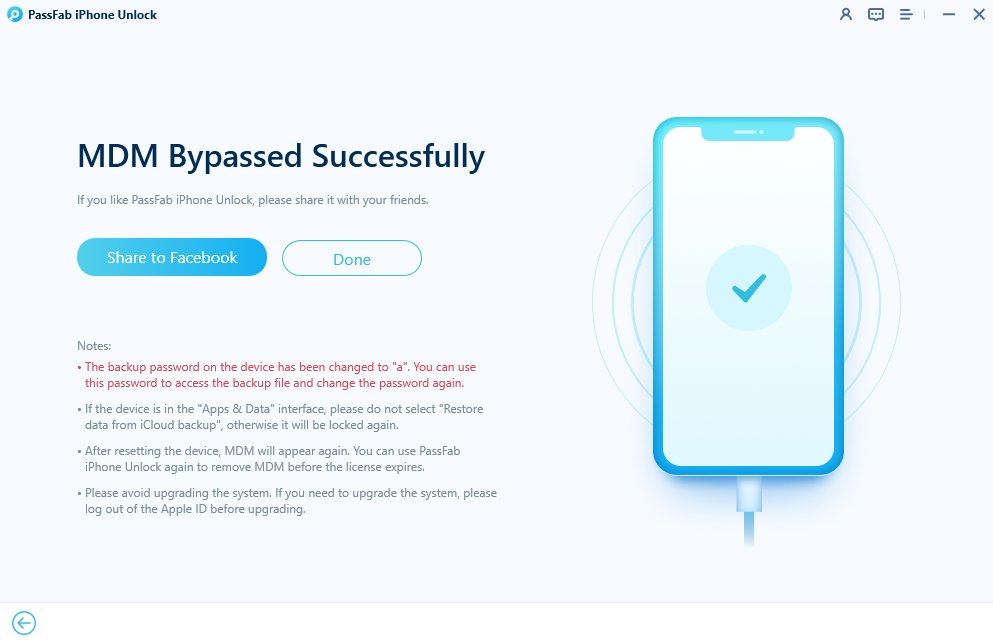 Before we move forward, we do want to that that the MDM lock will be enabled again if you factory reset your iPhone, but you can use PassFab again to get rid of the lock.
Tips: How Do I Know If My Device Is Locked/Supervised By MDM?
First of all, you can check it yourself by opening the settings. As soon as you open the settings, there will be a notification "this iPhone is supervised and managed by __" right above your name. This is the only way to know as there are no additional symptoms associated with it. So, before you purchase a used iPhone, make sure to check the settings.
Conclusion
The majority of schools and workplaces use MDM and remote management tools to lock iPhone remotely as it helps them control the employee's activities. However, if you have purchased a new iPhone for yourself and it is MDM-locked, you can follow the instructions mentioned above to bypass it and get access to your iPhone.