Emergency SOS mode ends up being an exceptional feature in iPhones. Yet, a few clients say that an issue starts with iPhone stuck on emergency SOS mode, which does not let them utilize the phone, and the screen won't disappear.
Luckily, you can tackle this baffling situation. There is a recovery mode method, which is free to use but has no guarantee for success. Then you can recover from this issue by hard resetting your phone, which is an effective method but less user-friendly. Thirdly, an iTunes restore, a very effective method, can get you out of this problem at the cost of data loss. And last but not least, Apple support services can always come in handy and are the safest but slower method compared to the others.
Part 1: Why Does Your iPhone Stuck on emergency SOS?
Here are some potential reasons that might cause the iPhone stuck on SOS screen.
You might have accidentally tapped the Power, Volume Up, or Down buttons, so the SOS mode screen shows up.
It's conceivable that some software corruptions made your iPhone stall out on the emergency SOS screen.
A mistake during the jailbreak cycle or bugs in the framework can likewise cause the iPhone to be stuck on the emergency SOS screen issue.
Part 2:Fixing iPhone stuck on Emergency SOS
A comparable table to show ways to fix iphone stuck in sos mode.
| | Advantages | Disadvantages |
| --- | --- | --- |
| Recovery Mode | Free to use | No guarantee for sucess |
| Hard Reset phone | Effective | Not-friendly use |
| iTunes | Effective | Data Lost |
| Apple Support | Official safe way | Wait for a few days to be solved |
Fix 1: Put your phone in Recovery Mode when iPhone stuck in SOS mode
Updating your iPhone in Recovery Mode could assist you with tackling iPhone stuck in SOS mode issue. Follow the steps beneath to make it happen!
Connect your iPhone to the PC and turn on iTunes.

Force restart your iPhone, and then, at that point, you will see spring up a window where you should tap the Update choice. Furthermore, iTunes will eliminate SOS mode on your iPhone.
The best part about this interaction is that it doesn't need any extra money. However, there is no assurance this strategy will fix the SOS issue.
Fix 2: Hard reset your phone when iPhone stuck in SOS mode
Whenever the iPhone isn't working as expected, you can initially attempt to reset it. A basic restart may assist with fixing OS issues that caused the iPhone to be stuck on an emergency SOS mode issue.
For iPhone 8 or later:
Press the volume up button and release it rapidly.
Press the volume down button and afterward release it rapidly.
Press the side button for a few seconds until you see the Apple logo.
For iPhone 7/7 Plus:
Press the Power and Volume buttons for a few seconds until you see the Apple logo.
iPhone 6s or Prior Models:
Press the Power and the Home buttons altogether for a few seconds until you see the Apple logo.
Fix 3: Restore the iPhone via iTunes when iPhone stuck in SOS mode
Another strategy for eliminating an emergency SOS screen is recovering your iPhone through iTunes. This strategy will assist you with restoring the ongoing files or data you put away on iTunes. Be that as it may, it can work if you have a current iTunes backup.
Follow these steps to use this method:
Utilize a USB link to interface your iPhone to your Mac or Windows PC.

Then, go to the iTunes application on your PC and tap the "Device" choice at the upper left corner of the iTunes page.

Under this option, you have to search for the "Summary" choice. Then, at that point, click it to continue to the following stage.

Presently, tap the Restore button and adhere to the on-screen guidelines shown on your screen.

When you finish these steps, your iPhone will restore through iTunes.
Fix 4: Come to Apple Support for help when iPhone stuck in SOS mode
Apple support offers specialized support to determine issues connected with emergency SOS mode. You can contact Apple administration from your home or office with their contact number.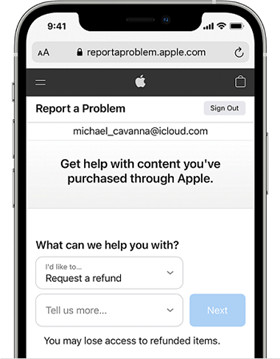 Outline the iPhone stuck in SOS mode issue you are confronting first and fully show your phone's details. They will assist you with checking if your iPhone has some hardware issues or, on the other hand, if it has a software-related issue. If they affirm, they advise you to visit the closest approved Apple store to tackle that issue.
The best part of this solution is that you can find support if your gadget has a hardware issue. However, getting help from Apple Support Center is tricky; you must book an arrangement to examine the issue with their experts. The entire process might require many days. 
Part 3: FAQs about iPhone Stuck on SOS Screen
1.What is the iOS emergency SOS and how can I activate it?
When an iOS user is in a hazardous situation and can't call somebody straightforwardly, they press the side and the power button. This activity will enact the iPhone's Emergency SOS mode. 
Emergency SOS mode is a component accessible to all iPhones, and you can't impair it. You can switch off the Emergency SOS auto-call feature from Settings. 
2.What to do when iPhone is stuck on the emergency call screen?
You can use PassFab iPhone Unlocker to solve it. Connect your iOS gadget to your PC and run the software. Then, follow the steps mentioned in this article, and check if the iPhone stuck on SOS screen issue remains.
Extra Tip: What to do when struck on the Disabled Screen?
There's nothing more baffling than forgetting a username or a passcode. Phones aren't quite understanding when it comes to those things, so you'll need to utilize a tool that sidesteps the pain of remembering the secret key you set a long time back. Rather than worrying yourself, you can utilize the PassFab iPhone Unlocker to help you bybass the disabled screen without password.
Open PassFab iPhone Unlocker.You will see four vital features from the primary interface. To get everything rolling, click "Start" from it, then proceed to the subsequent stage.

Connect Your iDevice to Computer.You must connect your iPhone or iPad to the PassFab iPhone Unlocker PC and click the "Next" button.

Download and Save Firmware Package.Pick a path to save your document and tap the "Download" button to get the firmware package. Sit tight for a couple of moments and check your connection is arranged well.

Eliminate Lock Screen Passcode Successfully.After downloading, click the "Start Remove" button to eliminate the password. From that point onward, you can open your gadget without a password, set up a new password, or Touch ID, face ID for it.
Final Notes
When iPhone is stuck on the Emergency SOS screen, and your emergency contacts have been notified, you can attempt to restart iPhone. Attempt to recover iTunes or update the device in recovery mode. However, if nothing works, contact Apple Support to assist you with fixing the issue.