A locked iPhone means the content that it contains is now totally inaccessible to you. Now, some of you must be wondering what is a locked iPhone and how did it get into this state. Your iPhone can get locked due to a number of reasons i.e. screen locked (if you forgot your password), carrier locked (if you're using a sim other than your carrier), and jailbreak locked. However, don't worry! In this article, we will tell you 4 different ways unlock your locked iPhone with step-by-step guide. So, let's start!
Part 1: What Does It Mean When An iPhone is Locked
Whenever I hear someone telling me about their locked iPhone, the most common question they ask is what does it mean when an iPhone is locked? This article will explain you three reasons that can cause an iPhone to be locked and they are as follows; a locked home screen, a carrier locked iPhone, and a jailed iPhone. Keep on reading to find out more about this.
The first reason for a locked phone is a locked home screen. Having a password on your phone is one of the most essential facets of owning a phone. Passwords make sure that your personal data is secured and protected. If you set a lock on the home screen of your iPhone then you will be locked out of it until and unless you know your passcode.
Your phone can also be locked due to the fact that it is a carrier locked iPhone. It is also commonly known as 'SIM lock'. These types of phones can only be unlocked with their specific carrier's service. Though, it can be unlocked if user has access to a special code. Some carriers provide the code if requested by the customer.
Now lastly, let's talk about jailed iPhone. Basically, jailed iPhones contain some specific restrictions in their operating system. This can cause an iPhone to be locked out. There is a process of jailbreaking after which you can easily get access to your phone in little to no time.
Part 2: What to Do with A Locked iPhone
I can totally understand how it would feel to have a locked iPhone. It can be extremely annoying knowing that you cannot get access to the content that is in your phone. Well, there is no need to worry now. We have got you all covered. You can easily recover your locked iPhone with the help of these methods. Keep reading to learn more about this in detail.
Case 1: How to Unlock Screen Locked iPhone
Are you stressing over a locked iPhone? It is high time that you stop worrying because we have found you the cure to unlock it. You can unlock your screen locked iPhone through PassFab iPhone Unlocker or via iTunes quite easily.
Fix 1: Using PassFab iPhone Unlocker
Although there are many methods to unlock iPhone, the best of the best is using PassFab iPhone Unlocker. With the help of PassFab iPhone Unlocker, you are just one click away to unlocking your iPhone. It is a professional tool that guides you with easy and simple instructions. You don't need any extra tech knowledge when it comes to using this software. Just follow these simple steps to unlock your iPhone:
Step 1. Firstly, you need to launch PassFab iPhone Unlocker on your PC/Mac. From the main interface, select 'Unlock Lock Screen Passcode'.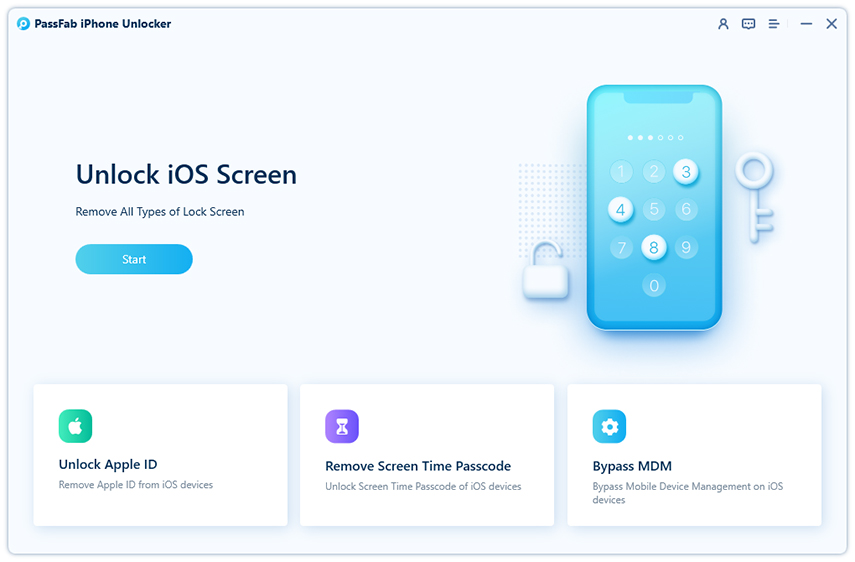 Step 2. Connect your iPhone to the computer system and click on 'Start'.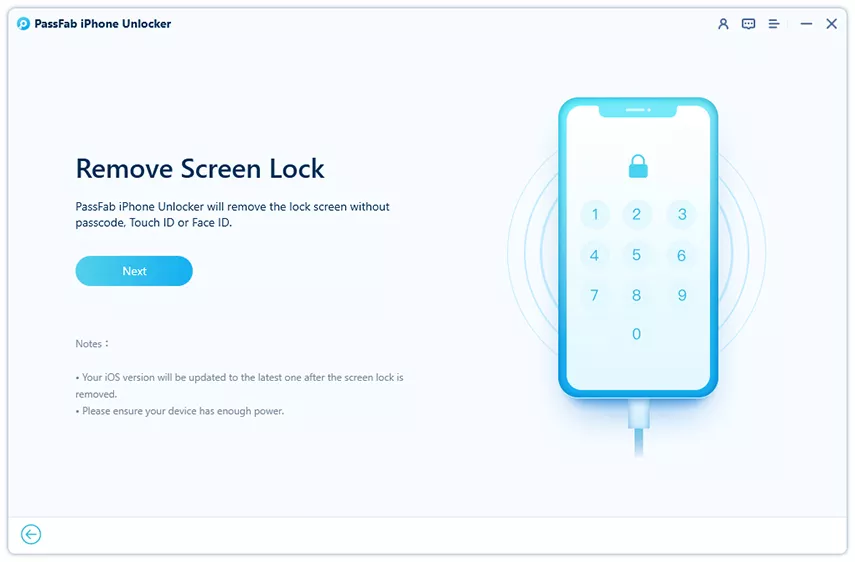 Step 3. Choose your file save path and select 'Download' to download the firmware package. The firmware will begin to download. Patiently wait until it's complete.
Step 4. When the download is completed, click on 'Start Unlock' so that the passcode can be removed.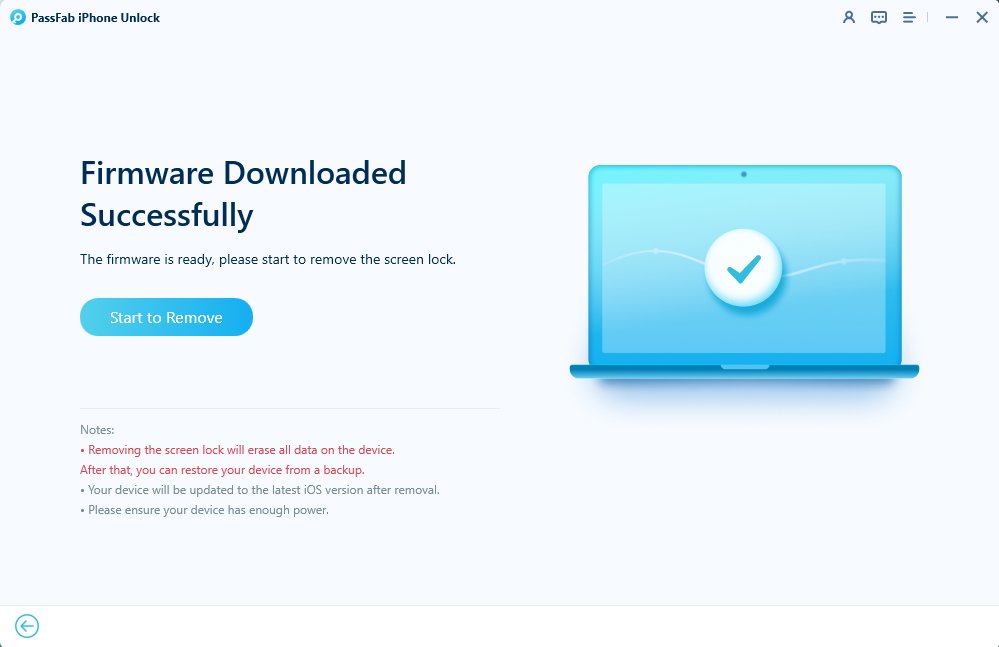 Congratulations! Now you can easily unlock your phone without having to enter any passcode.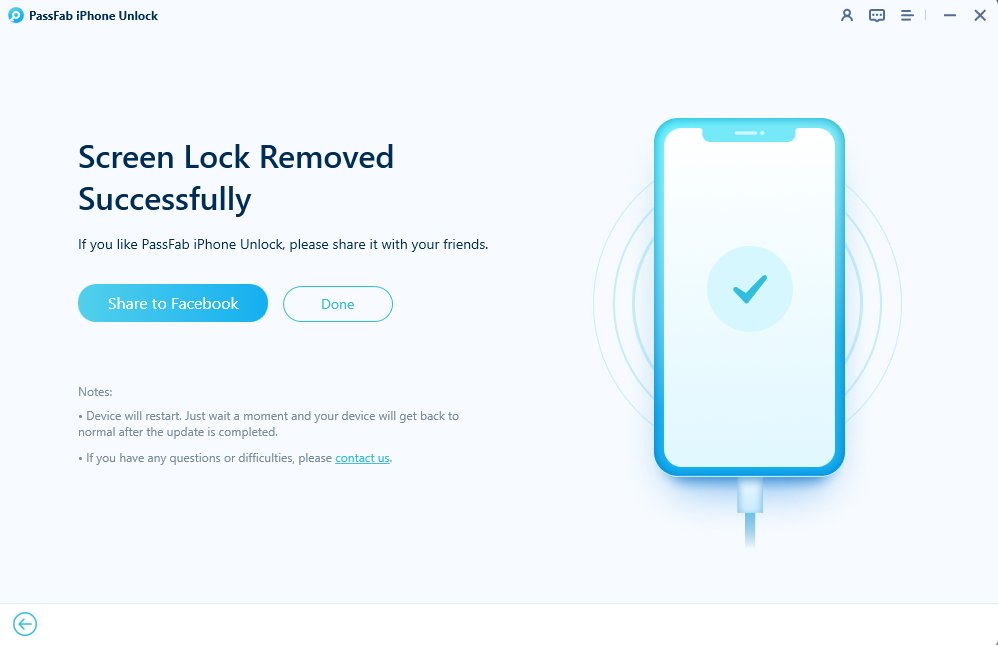 Fix 2: Via iTunes
Sometimes iPhone becomes disabled and you get locked out of it. If you have already synced your iPhone with iTunes, then you are in huge luck. You can easily unlock a locked screen via iTunes by following some simple instructions:
First of all, you need to launch iTunes on your computer system.
Then, connect your iPhone to the system.
When your system has finally detected your phone, direct to the devices section and select your iPhone.
Visit the summary page and click on 'Restore iPhone', Voila! Your iPhone is successfully unlocked.
Case 2: How to Unlock Carrier Locked iPhone
Unlocking a carrier locked iPhone can be a little bit of a hassle if you don't follow the right instructions. There are many ways to go about it, but we have mentioned the most effective ones. So, let's have a look at the methods to unlock your iPhone if it is carrier locked.
Fix 1: Remove SIM Card
It could be possible that you have a SIM card that does not belong to your current carrier. This makes it impossible to access your phone. If this is the situation then all you need to do is:
Remove your current SIM card.
Insert a new and unique SIM card that is a supported by carrier of your phone.
Now set up your iPhone all over again. This will unlock your iPhone.
Fix 2: Restore iPhone
When all else fails, simply restore your iPhone. This will hopefully fix the issue of your locked iPhone. The steps are very easy and straightforward to follow:
Open 'Finder' on your mac if you have macOS 11 or simply open iTunes on your PC.
Connect the iPhone with your system.
Enter the device passcode if it asks you.
Then, select your device and click on 'Restore'.
For confirmation, click on 'Restore' again and set up your device as new.
Case 3: How to Unlock Activation Lock in iPhone
First, let's learn a little bit about the process of jailbreaking. It removes all restrictions that iOS provides and allows it to run by an unassigned software that is not approved by Apple. This is usually done to enhance the functionality of an iPhone.
To unlck iCloud activation lock on iPhone, PassFab Activation Unlocker is highly recommended. It is a brilliant tool that successfully remove activation lock after jailbreaking your iPhone in a secure way. It will unlock your iPhone activation lock within minutes! Follow this detailed guide to know how to do it:
Step 1. Download and install the iCloud lock removal on computer. Run this program and select Remove iCloud Activation Lock.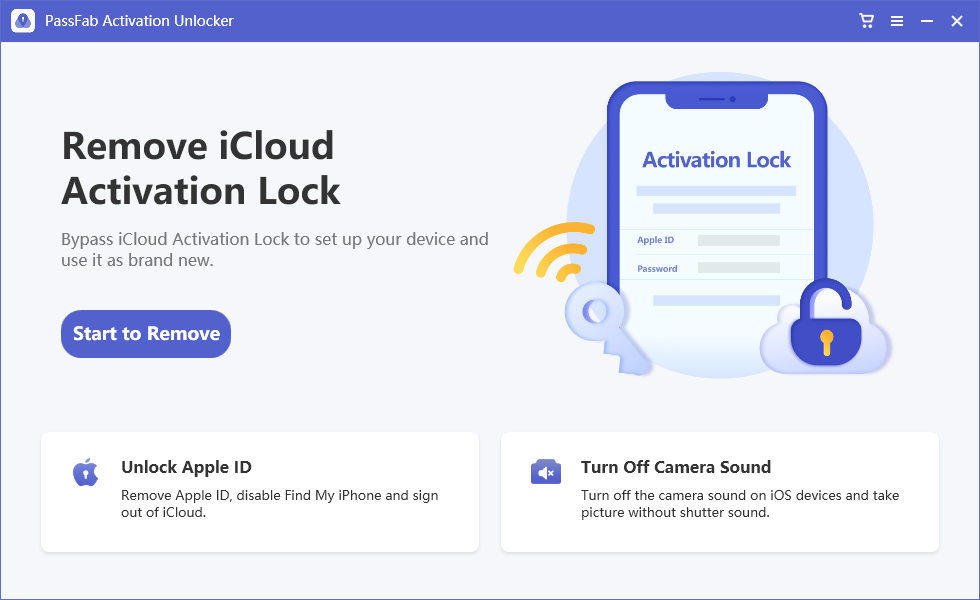 Step 2. Click on 'Start' so that the process is ongoing. Read the agreement and the terms thoroughly, and then click on 'Next'.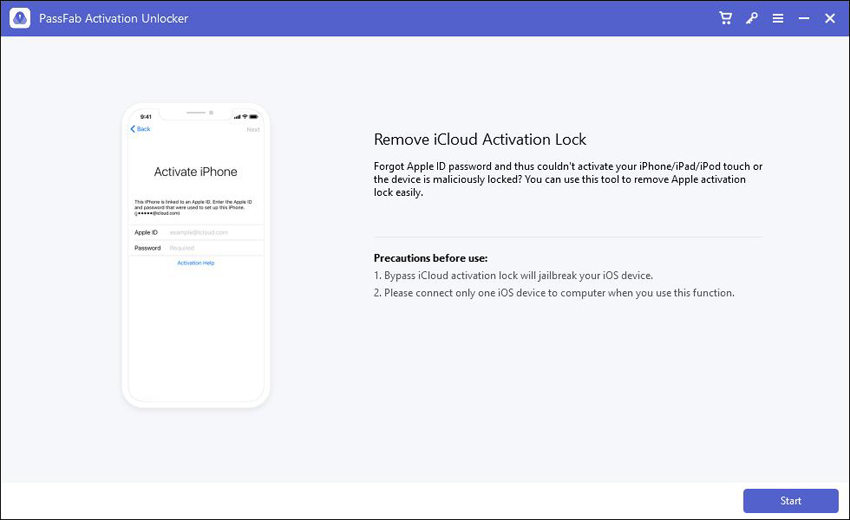 Step 3. Now, connect your iPhone via a USB cable. Once your phone is successfully connected, it will download the jailbreak tool for you. Then burn the jailbreak tool into a USB.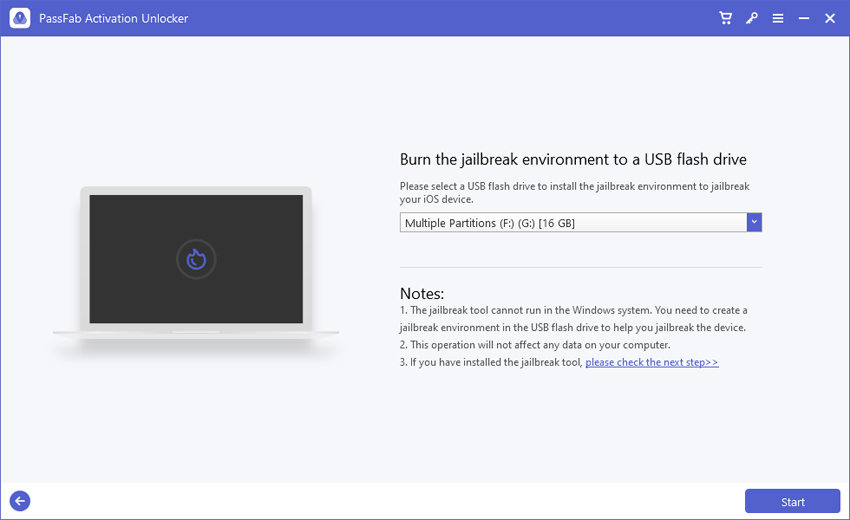 Step 4. Now, read the guide and jailbreak your device.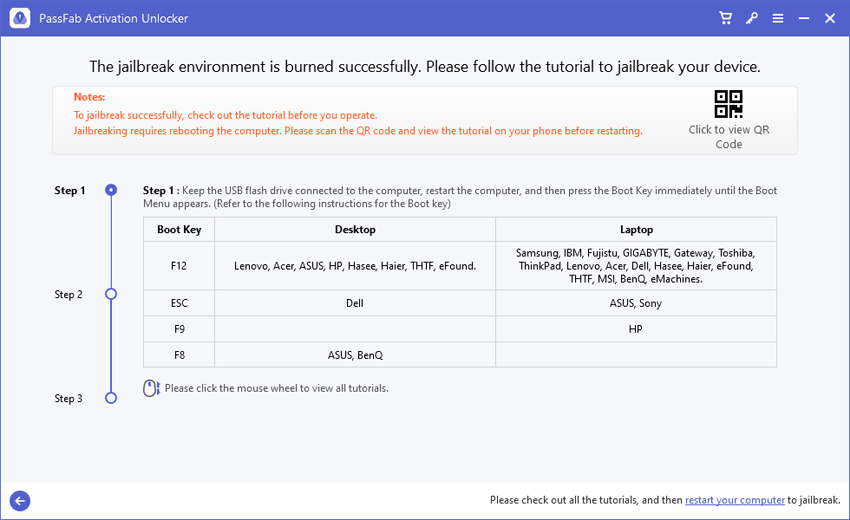 Step 4. Now, run PassFab Activation Unlocker and click on 'Start' to beging the processs.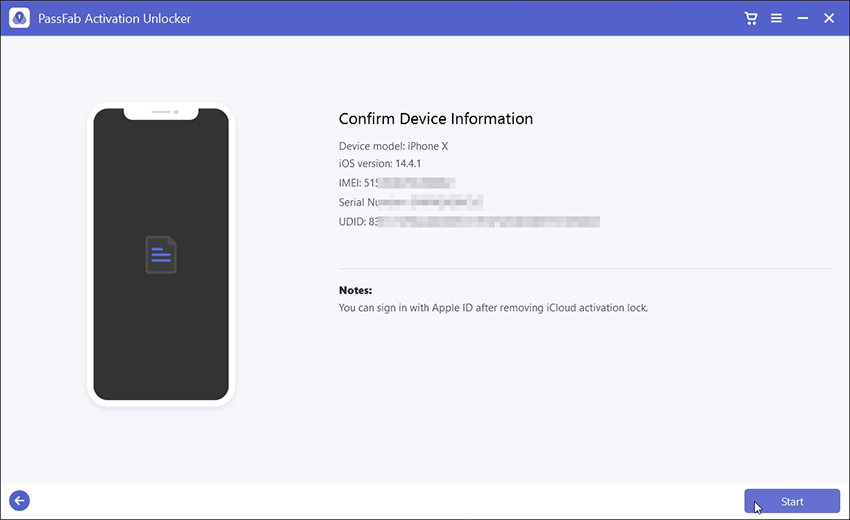 Finally you locked iPhone has been jailbroken and unlocked successfully.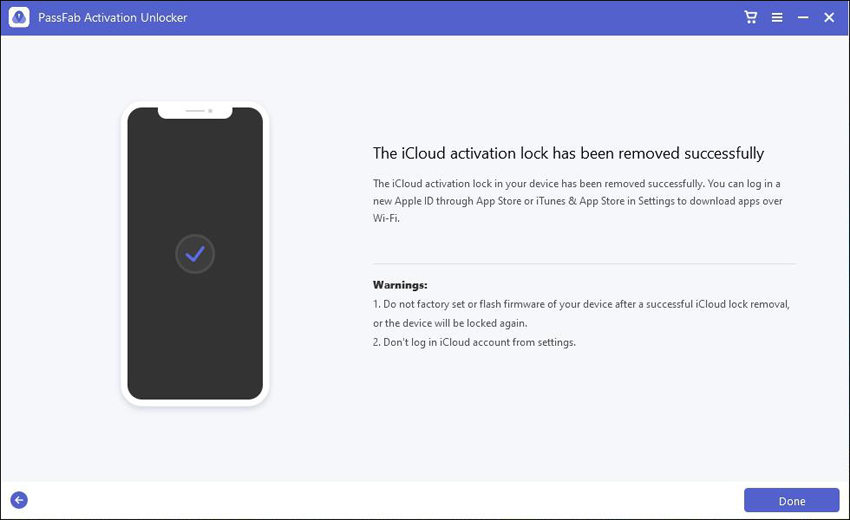 Bottom Line
I hope this article helped you in understanding everything you needed to know about locked iPhone. It provides you with easy and straight forward step-by-step instructions so that you don't make any such errors. We have given detailed methods on how to unlock a screen locked iPhone using PassFab iPhone Unlocker, carrier locked, and a jailed iPhone. After reading the article, most probably your question 'what does it mean when an iPhone is locked' is successfully answered. Thank you and good luck!