Most of the people are trying their best to walk shoulder to shoulder with the advancement in modern world. We need software to run all the gadgets around us and we also need to have a mode of transmission which can transfer the software from one gadget to another. One of these methods is ISO file but you might be wondering about how to make ISO file. You need not to worry because we have answer to your every questions just keep reading.
What is ISO Maker?
ISO is a virtual copy of a CD or DVD and it is basically called ISO image because it is the exact same image of whatever is inside the DVD. ISO is used so you can use the software to other computer using any Windows or operating system. ISO mounting needs to be learned too but it also important to find out how can we make or create ISO files. Making ISO files can be done using different software and some of the software are most commonly used by professionals and experts now-a-days. Here are a few popular ISO makers available in the market.
Best Free ISO Makers
ISO makers are software which are used to create ISO files so you can use the exact copy of the disc for further use or installation of software. You will have to have the software in order to create the files, these software can be downloaded or even purchased. However, everyone wants to have more in lesser amount so we'll take care of your problem. Here is a list of free ISO makers which are completely free to use and you can use these to create ISO files and then use those files later on. Take a look at these software and select the best one for you.
There are many software available in the market but the ones given below are best and completely free to use.
Here is a little description of some of the most popular free ISO makers so you can get an idea about the working of these software.
#1. Magic ISO Maker
Magic ISO maker is one of the most powerful and brilliant ISO maker you can use. Here are some of the benefits of this software. It is easy to use and do the work faster than many other software.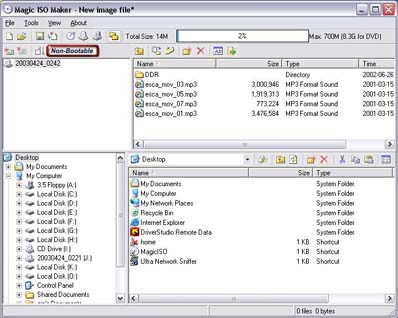 It can support almost every known CD type.
You can directly edit the image files of the CD using this software and it can handle huge sizes.
You can make Back up CD or DVD.
You can also make more than bootable CD or DVDs using Magic ISO maker.
Windows explorer is embedded in magic ISO maker which makes it even easier to use.
#2. Jihosoft ISO Maker
It is a solution to your every problem related to creating, extracting and burning ISO files. If you are facing any difficulty regarding ISO file creation, extraction or burning then Jihosoft is the answer to your problem. You can look at some of its benefits to know better about it.
It is faster and does your work in half time than other software.
You can double click the file and extract the contents as using Jihosoft is that easier.
Burning to CD or DVD is also easier with this software.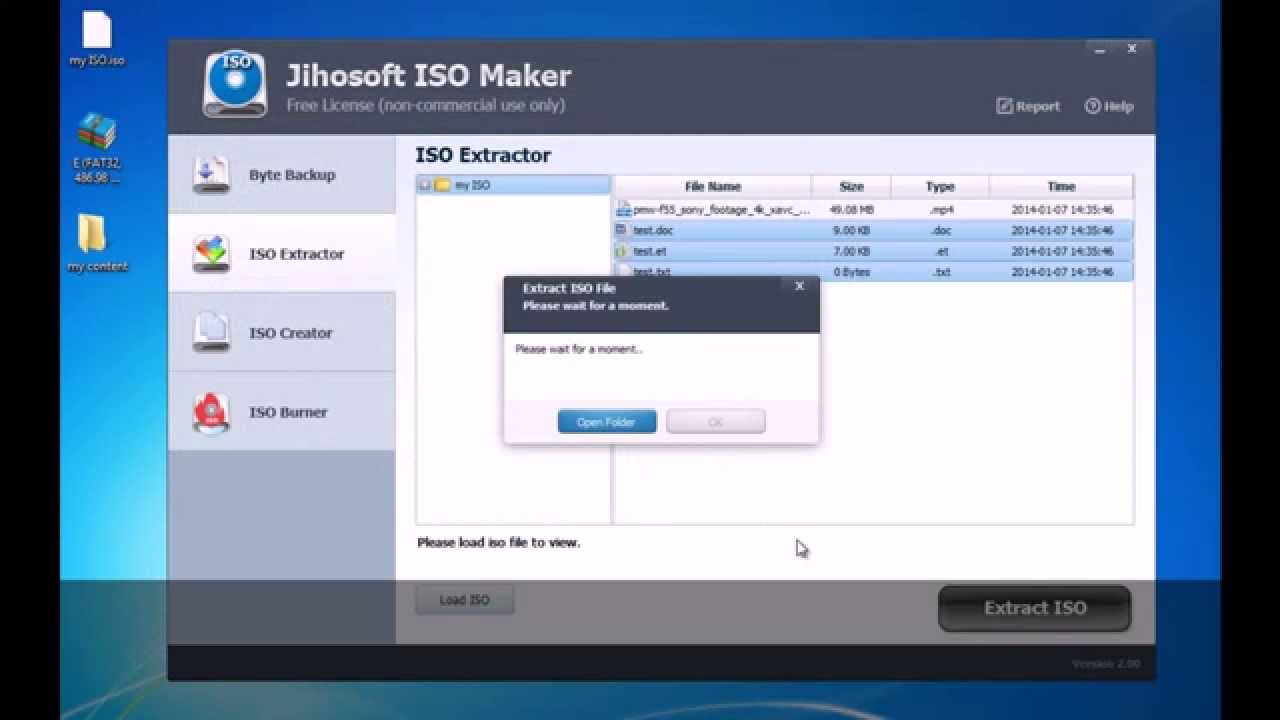 #3. WinISO - Free WinISO Maker
WinISO is a name to rely upon, it is also used for every function related to ISO making. You can easily download the software and then extract, burn or make ISO files of a CD or DVD. You can use this software without any problem and the user friendly interface will help you find your next step along the way. It also has free ISO convertor which will help you convert image files between ISO/BIN and other formats. You can also make bootable image files.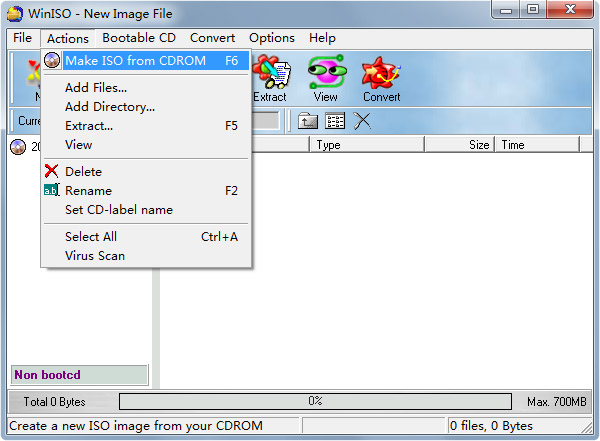 Additional Tips: Best ISO to USB Tool
PassFab for ISO, like always, is here for you if you need an ISO burner. It is one of the best ISO burning tools which can be used in CD, DVD or USB flash drive too. You just have to visit official website and look for this software.
Step 1. Download, install and launch PassFab for ISO from official website.
Step 2. Choose to download system ISO or imprt local ISO.
Step 3. Now select the bootable media like USB flash drive.
Step 4. Burn the files and your ISO making is complete.
Summary
ISO making can be difficult but we hope that the above mentioned ISO maker has provided the solution to your problem. By the way, if you are seek of an ISO burner, then PassFab for ISO software provides you real solutions to it. This software values you and your priorities. You just have to use the application once and you will realize the amazing quality of software by it.